2022 NEW She-Hulk: Attorney at Law: Titania Funko Pop!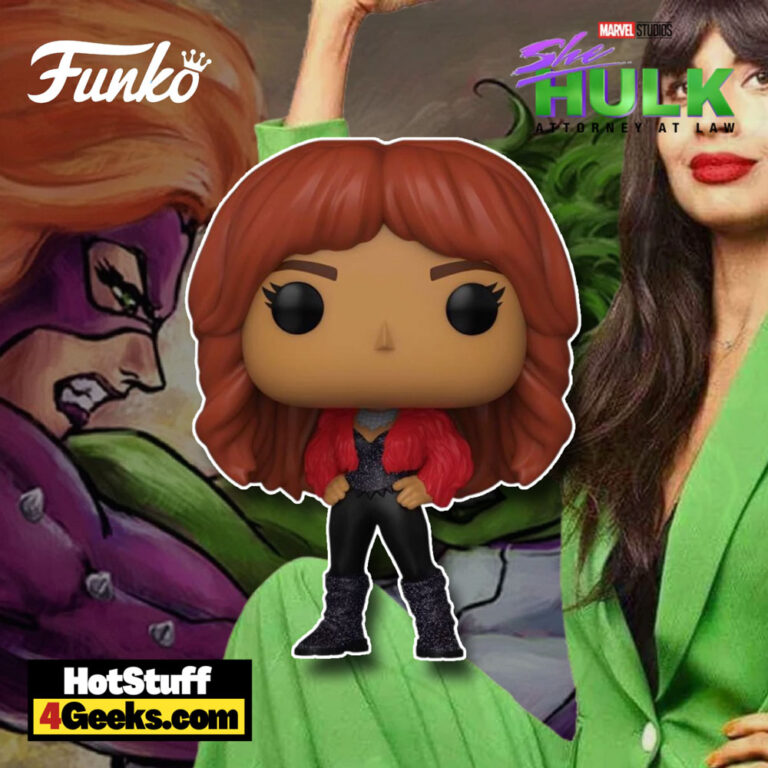 Marvel's new series, She-Hulk: Attorney at Law, is officially among us!
The fifth episode of the new MCU production has already arrived on Disney+, and with it, the most anticipated new Funko Pop! Marvel Studios: She-Hulk: Attorney at Law: Titania Funko Pop! Vinyl Figure depicting one of Marvel's strongest supervillains, and she's also one of She-Hulk's greatest foes. The pop figure is now available for pre-order at the links below – click to jump or scroll to continue reading!
Marvel Comics' Titania is one of the most physically imposing characters in the entire Marvel Universe.
Standing over six feet tall and weighing over five hundred pounds, she is definitely not someone you want to mess with.
Her strength is so great that she has been able to go toe-to-toe with some of the most powerful characters in the Marvel Universe, including She-Hulk!
Titania's been described as "a powerhouse who loves to brawl" and "a highly skilled fighter with immense strength."
She's known for her lengthy battles with She-Hulk, and she once even nearly defeated the superheroine!
Titania Funko Pop! from She-Hulk: Attorney at Law Disney+ show is now available for pre-order at the links below (click to jump!) It's expected to be released in November 2022.
In the comics, while the Hulk's cousin gained her powers by receiving a blood transfusion from Bruce Banner, the villainess came about through the MCU's Secret Wars arc.
Incidentally, this arc should also have its series released soon on Disney+.
The story is as follows: a cosmic entity, called the Beyonder, was gathering heroes and villains to fight in his army of supervillains by offering them powers.
In the midst of all this, two humans appeared. Marsha Rosenberg, and Mary MacPherram.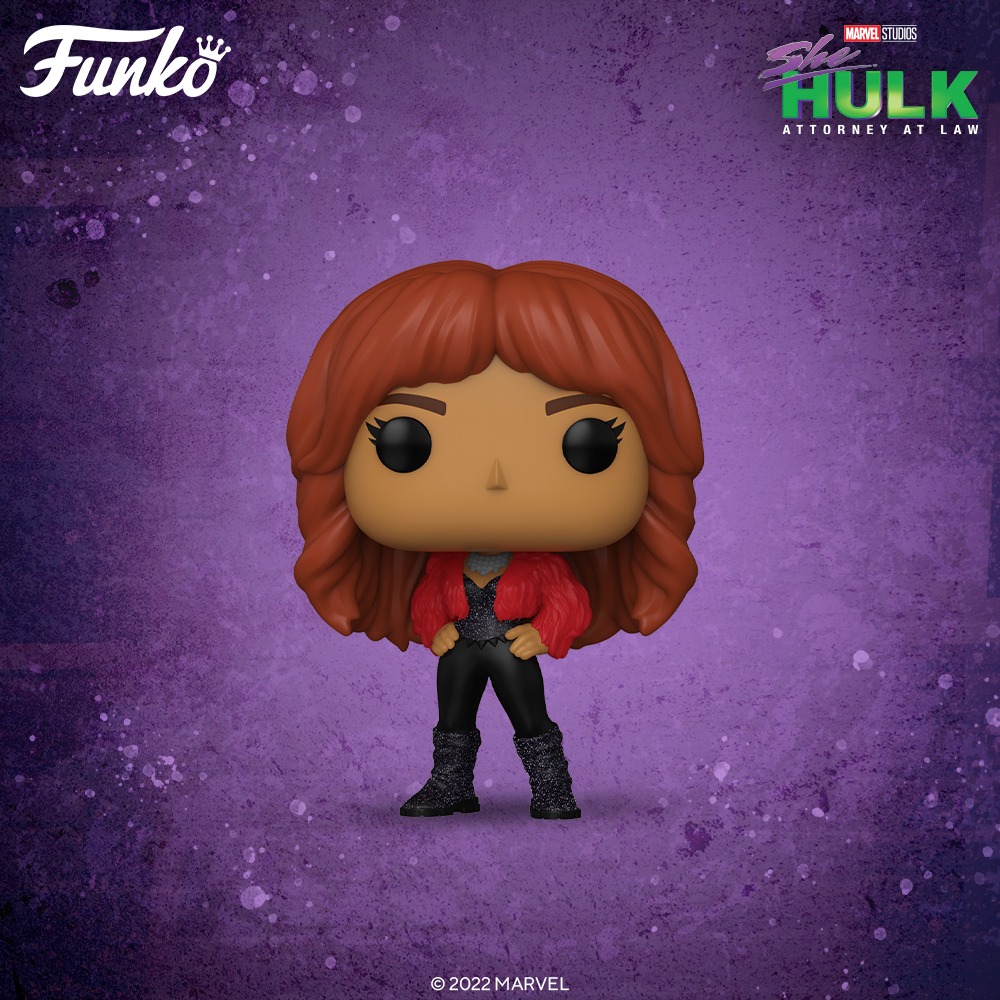 Doctor Doom finds the two and invites them by offering them powers. After altering their DNA with alien paraphernalia, Mary becomes Titania; Marsha becomes Volcana.
Before being explored in the She-Hulk story, Mary was just an ordinary young girl. Born prematurely in a suburb of Denver, Colorado, Mary MacPherran grew up skinny and short of stature.
As a result, she suffered much bullying in school while working as a saleswoman alongside her only friend, Marsha Rosenberg, to support her struggling family.
Constantly bullied since childhood by the rich and cruel Vanessa and her friends, Mary becomes resentful and fantasizes about gaining superpowers to be admired and ultimately get revenge.
By undergoing the genetic alteration caused by Doctor Fate, Titania is given super strength and becomes capable of lifting several tons without the slightest problem.
In addition, she has super durability and is impressive at hand-to-hand combat. In addition, she was also part of the Frightful Four alongside Klaw and Electro.
At this point, she began to rival Bruce Banner's cousin.
In the She-Hulk: Attorney at Law series, Titania is played by Jameela Jamil.
The character was described during the casting audition period as a "sensual social media influencer, Kardashian-style with a dark side."
In the story, she becomes obsessed with She-Hilk to the point of becoming her rival.
The character appears modernized in the series, focusing on keeping her personal brand on top through social media.
Jameela herself describes the character as annoying and strange: "I think she almost doesn't need to use her strength; she could just annoy you to death."
The actress added that the character is "all narcissism and ego" and believes she is the most muscular woman in the world until she is publicly humiliated by Hulk Woman.
Check more She-Hulk: Attorney at Law pops here.
Funko Pop! Marvel Studios: She-Hulk: Attorney at Law: Titania Funko Pop! Vinyl Figure
Available at:
Starting now, you can receive 10% off in-stock items with my special link at Entertainment Earth!
 Enjoy!
As an Amazon Associate I earn from qualifying purchases
Want more stuff like this?
Get the best viral stories straight into your inbox!
Don't worry, we don't spam