2022 NEW No Way Home: Doctor Octopus w/ Chase Funko Pop!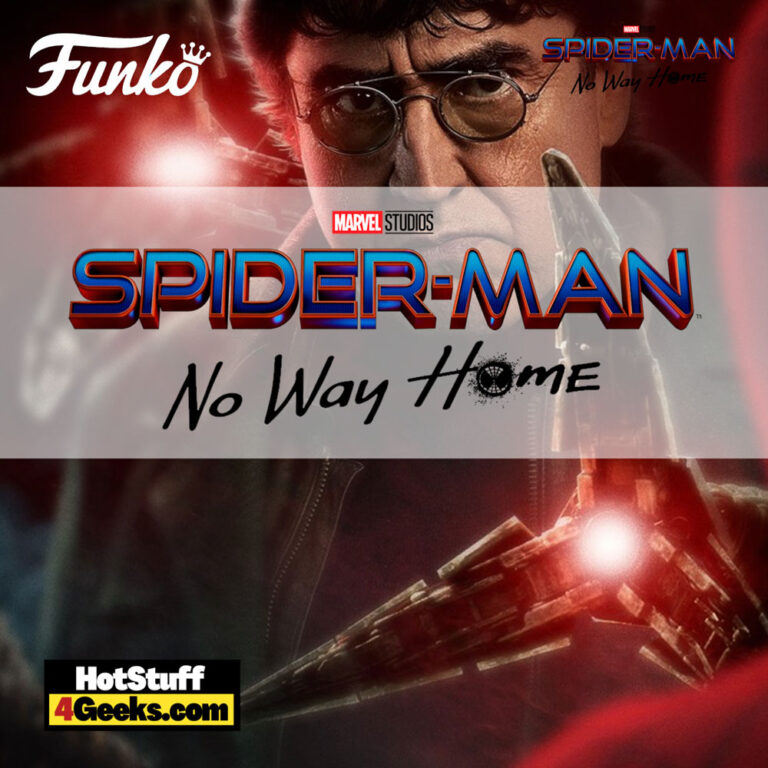 Not official until confirmed.
Last December, the new Spider-Man movie arrived in theaters, and fans were thrilled to see Doctor Octopus make his return. The new Funko Pop! Spider-Man No Way Home: Doctor Octopus With Chase Funko Pop! Vinyl Figure Exclusive depicts Doctor Octopus, also known as Otto Octavius, one of Spider-Man's most recurring foes.
Spider-Man is one of Marvel's heroes with the most exciting troupe of villains. But among colossal hybrids and fearsome goblins, Doctor Octopus stands out as one of the most intriguing.
After all, his primary weapon is not his creepy mechanical arms but his enviable intellect.
Created by Stan Lee and Steve Ditko in 1963, Doctor Octopus is one of Spider-Man's oldest and most famous villains. We see this in Spider-Man 2 (2004) movie, where Alfred Molina brilliantly plays the character.
After 17 years, the actor returns to the role to show that he has not lost his touch.
Doctor Octopus With Chase Funko Pop! from Spider-Man No Way Home is an unconfirmed release. It is only official when or if Funko announces it. I'll update more information in the long run.

Doctor Octopus's childhood was not easy. His father was aggressive and continuously beat him, and his schoolmates constantly harassed him simply because he was a genius student.
His mother was the only person who really loved him, but this would soon change with her death.
As an adult, he tried to be a good person and even got married, but when he saw that the world did not treat him well, he realized that there was no other way out but to try to create a better world in his vision.
A radiation accident during his work fused his spinal column with cybernetic tentacles, turning him and these metallic aberrations into one being.
His mind was also affected, making him much more intelligent. He turned himself into a criminal and took over New York's suburbs.
His tentacles and genius were not the only "powers" he had, as he also acquired superhuman strength, agility, and high stamina, making him even more dangerous.
Many consider Doctor Octopus to be Spider-Man's ultimate villain, as he has repeatedly left Spider-Man almost between life and death.
He also formed the Sinister Sextet, whose members were Vulture, Electro, Mystery, Kraven, and Sandman. A group of villains formed for a single purpose: to end the Spider-Man threat.
This was the most feasible plan for Otto since it was challenging to defeat Spidey alone. But, of course, this didn't work out; despite doing a lot of damage, the group ended up being defeated – more than once, it should be noted.
Check out more Spider-Man No Way Home here.
Starting now, you can receive 10% off in-stock items with my special link at Entertainment Earth!
 Enjoy!
As an Amazon Associate I earn from qualifying purchases
Want more stuff like this?
Get the best viral stories straight into your inbox!
Don't worry, we don't spam