Star Wars Celebration 2022: 5-pack Exclusive Funko Pop!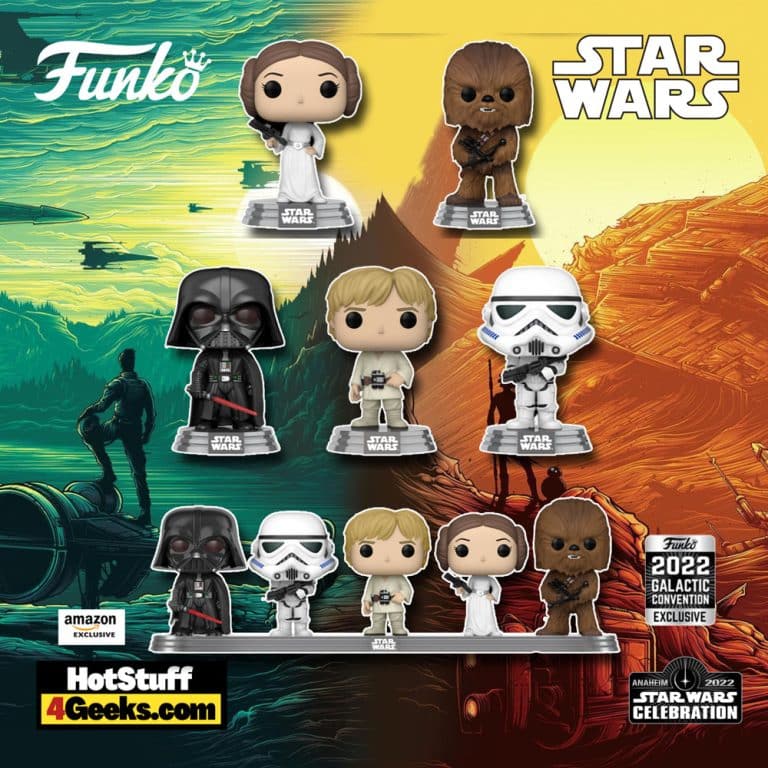 Funko Star Wars Celebration/Galactic Convention 2022 reveals: POP! Vinyl: STAR WARS Funko Pops! featuring Darth Vader, Stormtrooper, Luke Skywalker, Princess Leia, and Chewbacca. There is also a 5-pack on one stand, exclusive to Amazon.
The pop figures will be available as early as 6 am PT on Friday, May 27th, 2022, at the links below (click to jump!)
Almost all the classic icons from the Star Wars franchise are here. While they may seem to have little in common at first glance, they actually share some fundamental similarities.
For one, they're all incredibly popular with fans of the franchise. They're also all instantly recognizable, thanks to their unique appearances. And finally, they've all been involved in some of the most iconic scenes in the entire series.
Whether it's Darth Vader's duel with Luke Skywalker on the Death Star or Princess Leia's famous hologram message, these characters have left a lasting impression on pop culture.
So while they may come from different sides of the Force, they're united by their place in one of the most beloved movie franchises of all time.
They are all Funko Star Wars Celebration/Galactic Convention 2022 Exclusives and available below (click to jump!):
Star Wars: Darth Vader Funko Pop! Vinyl Figure
Star Wars: Stormtrooper Funko Pop! Vinyl Figure
Star Wars: Luke Skywalker Funko Pop! Vinyl Figure
Star Wars: Princess Leia Funko Pop! Vinyl Figure
Star Wars: Chewbacca Funko Pop! Vinyl Figure
Star Wars: 5 -Pack Funko Pop! Vinyl Figure – Amazon Exclusive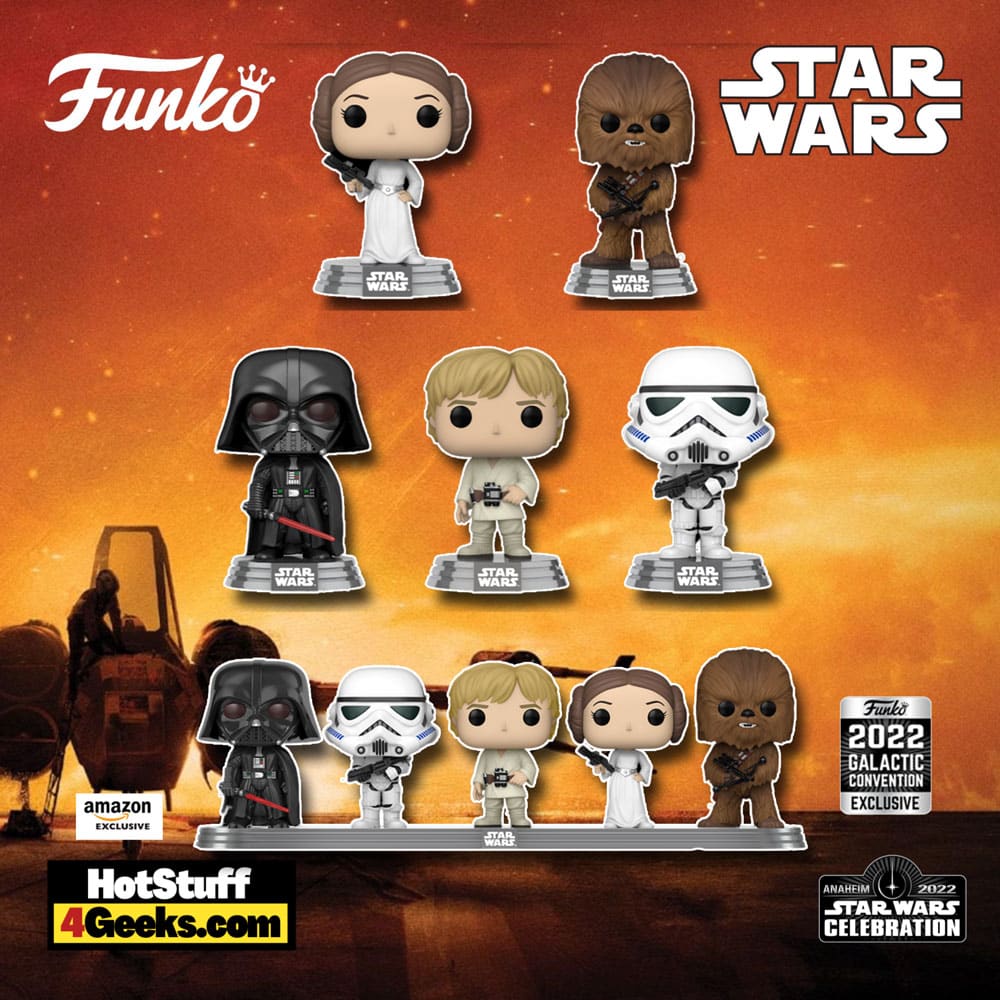 It's hard to imagine a more unlikely group of companions. Yet, somehow, they managed to come together.
Each has their own unique skills and strengths that they bring to the table. For example, Darth Vader is a mighty Sith Lord with years of experience in combat. Stormtroopers are highly trained soldiers who are experts in…well… anything.
Luke Skywalker is a Jedi Knight with unparalleled skills in the Force. Princess Leia is a brave and resourceful leader, and Chewbacca is a Wookiee warrior with unmatched strength.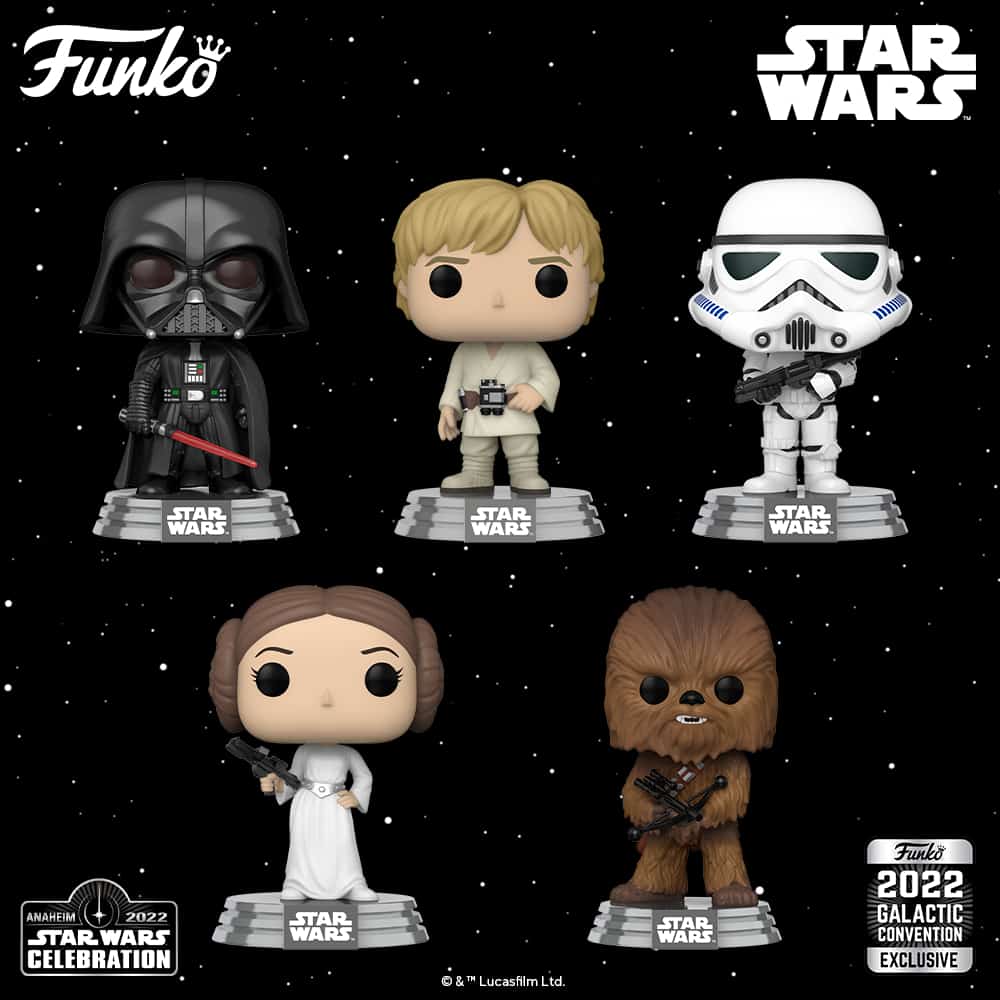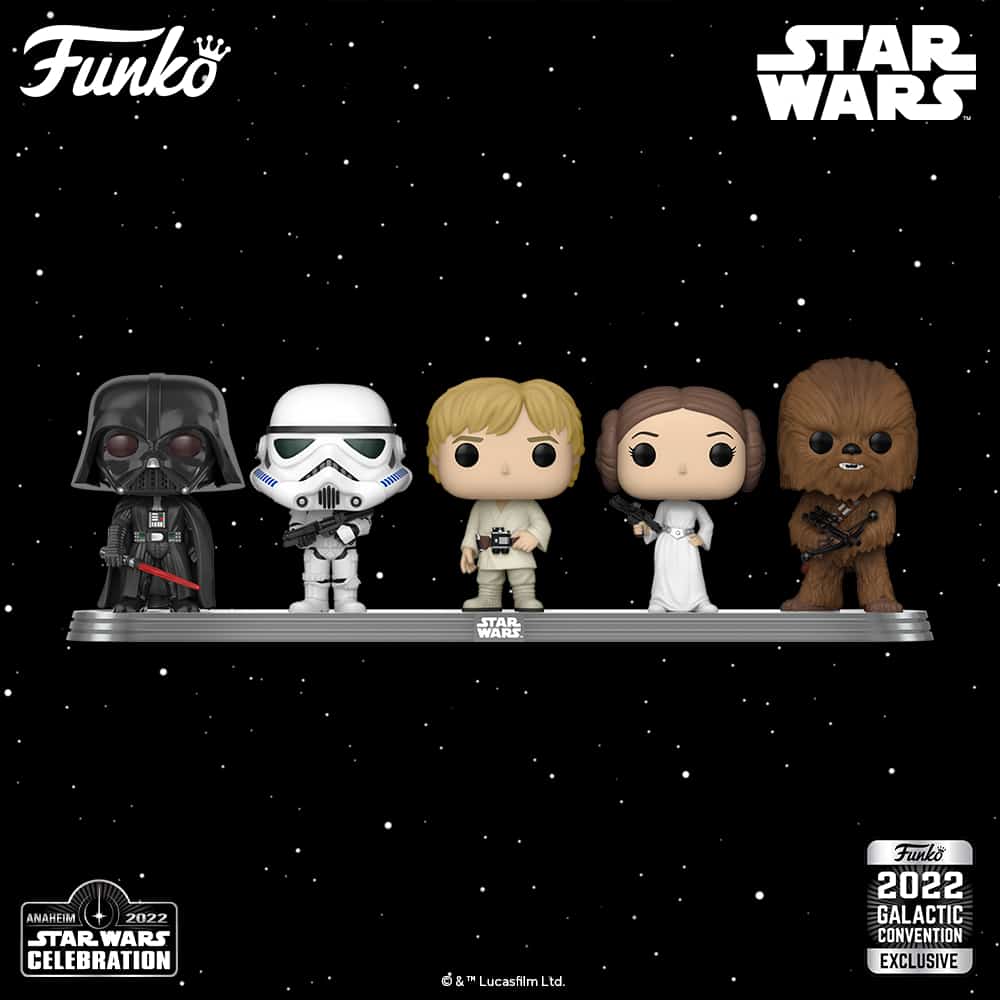 I'll admit it. I'm a huge Star Wars nerd. I've loved the franchise ever since I saw the first movie in 1977. I've seen every movie multiple times, and I own more Star Wars merchandise than I can count. Even though the prequels weren't great, they didn't dampen my enthusiasm for the series.
And with the release of The Force Awakens, it's clear that Star Wars is as popular as ever. For me, there's something special about the movies that just can't be beaten.
Maybe it's the epic lightsaber battles or the iconic characters. Or perhaps it's just that sense of childlike wonder that I get every time I watch them. Whatever the reason, Star Wars is my favorite franchise, and I'll always be a fan.
Check out more Star Wars Celebration 2022 pops here.
Starting now, you can receive 10% off in-stock items with my special link at Entertainment Earth!
 Enjoy!
As an Amazon Associate I earn from qualifying purchases
Want more stuff like this?
Get the best viral stories straight into your inbox!
Don't worry, we don't spam