NEW Star Wars: Power of The Galaxy Princess Leia Funko Pop!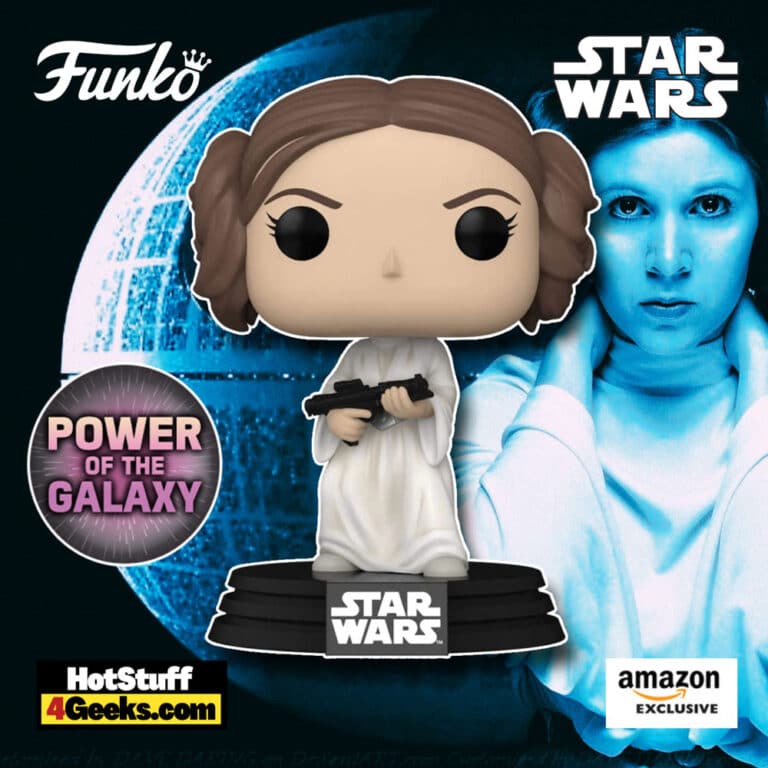 When it comes to strong female characters, few are as iconic as Princess Leia.
Played by the late Carrie Fisher, Leia was a fearless leader who fought against the oppressive Empire and inspired a generation of girls to stand up for themselves.
Now, she's being honored with the new Funko Pop! Star Wars: Power of The Galaxy – Princess Leia Funko Pop! Vinyl Figure 4 of 6 (2022), Amazon Exclusive.
Funko launched a new Amazon-exclusive Pop figure series that celebrates the women of Star Wars, and it started with Padmé Amidala, Sabine Wren, and Jyn Erso. Princess Leia is the latest addition to the series and looks terrific.
You can find the pop figure below (click to jump!)
The new Princess Leia figure celebrates her unique style, from her signature white gown to her iconic hairstyle.
Whether you're a diehard Star Wars fan or just looking for a fun toy to display, the Princess Leia Funko Pop is a great way to celebrate one of the most iconic women in pop culture history.
Not only does she stand up to the evil Darth Vader, but she also leads the rebellion against the Empire. In addition, Leia is an excellent pilot and is not afraid to get her hands dirty.
Whether taking on Stormtroopers or blowing up the Death Star, Leia is always ready to fight for what she believes in.
So the next time you watch Star Wars, remember that Princess Leia is more than just a pretty face – she's a badass warrior who deserves your respect.
Princess Leia Funko Pop! from the Power of The Galaxy collection is now available for pre-order at the links below (click to jump!) It's expected to be released in December 2022.
If you ask someone to name a famous princess, they will likely come up with Snow White, Cinderella, or Aurora from Sleeping Beauty.
But one princess is just as famous as any of those classic characters: Princess Leia from Star Wars.
First introduced in 1977's A New Hope, Leia quickly became a fan favorite thanks to her brave spirit and fiery personality.
Not to mention, she's also one of the few princesses who doesn't need a prince to rescue her – she's perfectly capable of taking care of herself!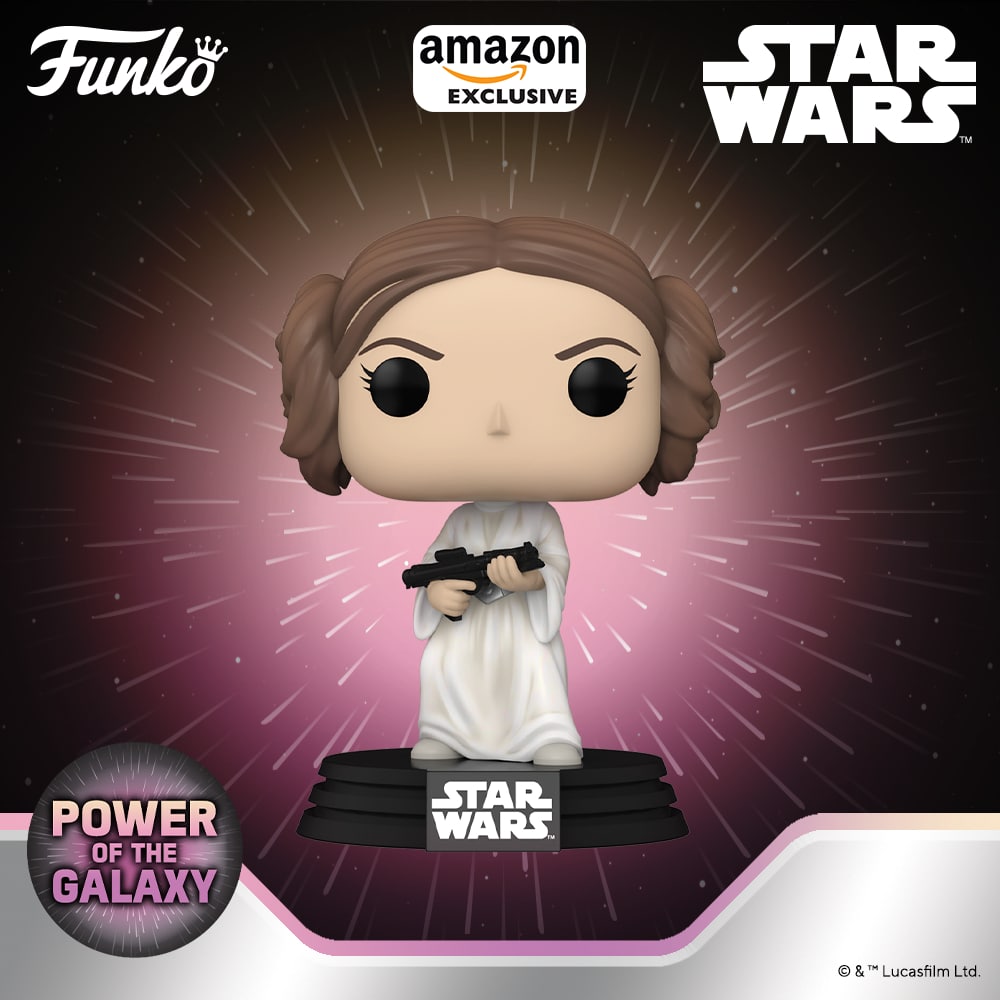 While she may not be donning a gown and tiara, there's no doubt that Princess Leia is a true princess in every sense of the word.
She is strong, independent, and resourceful and has a special connection to the Force.
She is the twin sister of Luke Skywalker and the daughter of Darth Vader.
In the original trilogy, she is a leader of the Rebel Alliance who fights against the Galactic Empire.
In the prequel trilogy, she is the queen of Naboo.
And in the sequel trilogy, she is the general of the Resistance who fights against the First Order.
Princess Leia is one of the most iconic characters in the Star Wars franchise.
Funko Pop! Star Wars: Power of The Galaxy – Princess Leia Funko Pop! Vinyl Figure 4 of 6 (2022), Amazon Exclusive
Available at:
Starting now, you can receive 10% off in-stock items with my special link at Entertainment Earth!
 Enjoy!
As an Amazon Associate I earn from qualifying purchases
Want more stuff like this?
Get the best viral stories straight into your inbox!
Don't worry, we don't spam