2022 NEW Stranger Things S4 Robin, Steve, Vecna 3-pack Funko Pops!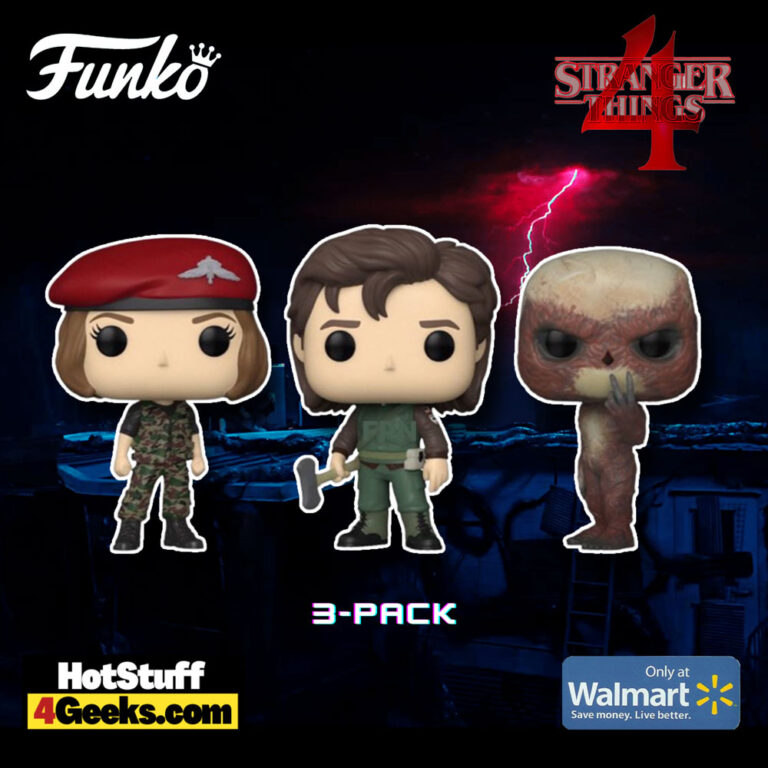 The arrival of the new season of Stranger Things has inspired a whole host of Funko Pop figures, including this Funko Pop! Stranger Things Season 4: Robin, Steve, and Vecna 3-pack Funko Pop! Vinyl Figures – Walmart Exclusive, perfect for fans looking to add another dimension of fun and excitement to their collection.
The pops are available at the links below (click to jump!)
Robin and Steve are two of the show's main characters, and they highlight the importance of teamwork. After all, it will take more than one person to take down the Mind Flayer.
Vecna, of course, is the story's villain. Well, here he's just being his evil self. Nevertheless, its inclusion in this set is a reminder that even the heroes need a nemesis.
The Robin, Steve, and Vecna 3-pack Funko Pops are now available for pre-order at the links below (click to jump!) They're expected to be released in January 2023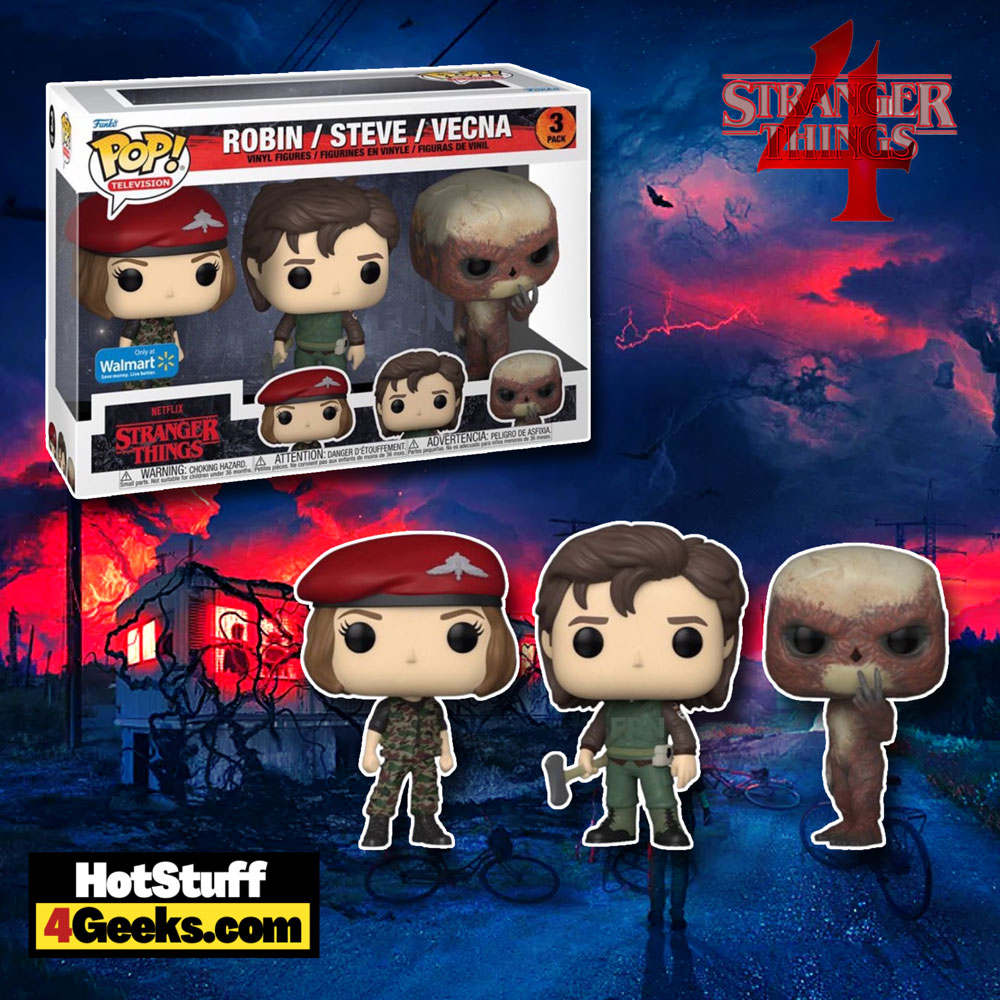 Throughout the 4th season of Stranger Things, we discovered parts of the puzzle about who Vecna really is. In fact, the villain is none other than Henry Creel, the Number One.
We also see how little Eleven managed to defeat him and send him to the Inverted World, where the character became the humanoid creature we know.
The decisive clash between Vecna and the young people of Hawkins finally happens, with Eleven helping Max's plan from a distance and Nancy, Steve, and Robin trying to destroy the villain's body in the Upside Down World.
After Eleven gets an extra dose of motivation from Mike's speech about his love for her, the young woman manages to attack the creature and leave him vulnerable.
Steve, Robin, and Nancy seize the moment and set Henry's body on fire by the end of the battle. Nancy shoots at him several times and knocks him down. We all believe that he would be dead.
But Vecna is not dead!
Upon returning to Hawkins, Will stated, "Now that I'm here in Hawkins, I can feel him, and he's hurt. He's hurting. But he's still alive."
Chilling, isn't it?
The Duffer brothers, creators of Stranger Things, have already hinted at what we can expect from the series final season.
We will probably see a devastated Hawkins.
At the end of the fourth season, in addition to the huge cracks caused by the Upside Down World portals, a mist of particles that turn plants into ashes starts to move over the city.
It remains to be seen if the surviving civilians will still be there.
Government agents will no doubt be investigating everything that has happened – and maybe they will still be after Eleven, forcing the young girl to stay in hiding.
Speaking of her, of course, we will see the final showdown between Eleven and Vecna.
The villain was almost defeated but now is gathering strength to carry out his plan once and for all…
Check out more Stranger Things Season 4 here.
Starting now, you can receive 10% off in-stock items with my special link at Entertainment Earth!
 Enjoy!
As an Amazon Associate I earn from qualifying purchases
Want more stuff like this?
Get the best viral stories straight into your inbox!
Don't worry, we don't spam