2022 NEW Stranger Things S4: Nancy & Robin 2-Pack Funko Pop!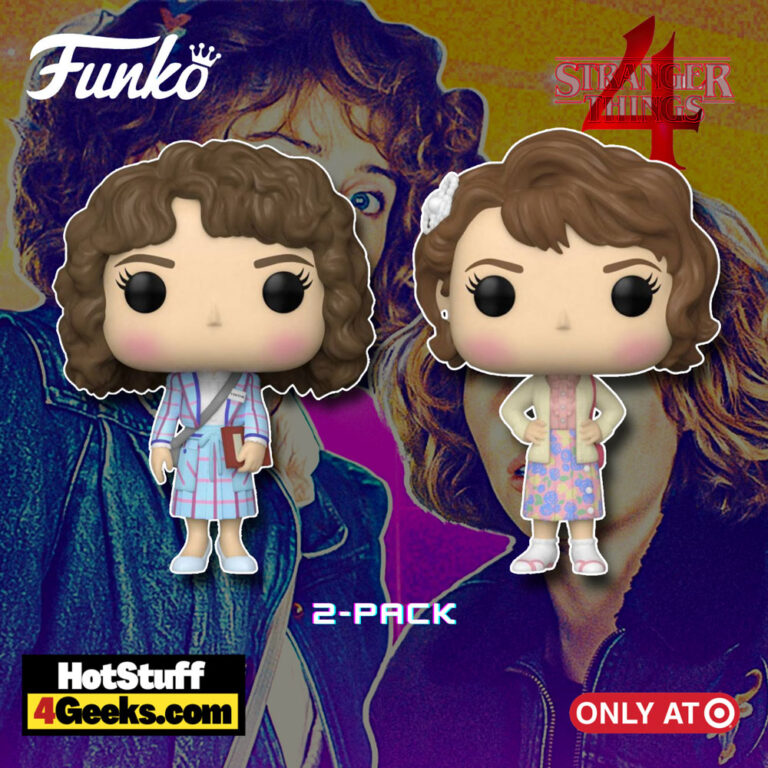 The once impossible team now cannot be separated. The new Funko Pop! Stranger Things Season 4 – Nancy and Robin 2-pack Funko Pop! Vinyl Figures – Target Exclusive just matched the unliked duo forever!
You can find the pop figures for order at the links below (click to jump!)
The creators of Stranger Things know how to mix 'n' match. They've turned Steve and Dustin's odd couple into a forever bromance in past seasons.
Made Eleven and Max from "rivals" to unforgettable friends. Matched Steve and Robin in a platonic way and prepared the stage for Joyce and Murray.
And now, Season 4 introduced us to a new couple threatening to eclipse all the others: Nancy + Robin!
The yin/yang pair, born in episode 3, quickly proved to be a hilarious delight.
While Steve's ex and her friend were researching notorious psychopath Victor Creel, Robin knew she was annoying Nancy. The former has no filter; the latter no poker face.
Nancy and Robin 2-pack Funko Pops from Stranger Things Season 4 are now available for pre-order at the links below (click to jump!)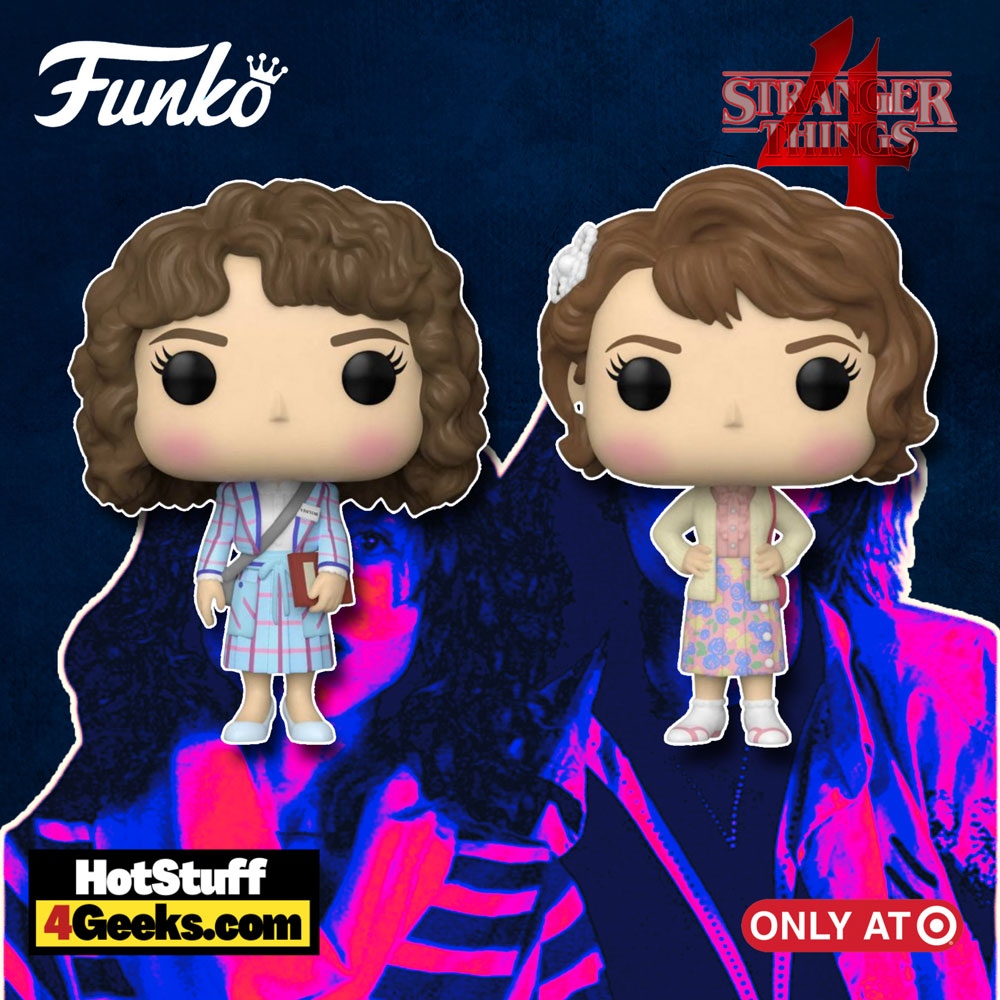 Six months after the Battle of Starcourt in Season 3, Nancy finds herself working in The Hawkins Post newspaper, where she investigates the untimely death of Chrissy Cunningham.
During her investigation, she partners with Robin as they track down clues that lead to the true identity of the terrible being known as Vecna.
They did the job and went above and beyond, posing as "rock star psychology students" incredibly dressed in pastel shades to gain access to Victor at Pennhurst Mental Hospital.
In the process, Nancy realized that Robin was much more than a nuisance complaining about the itchy "Easter brunch." Robin also began to see why Steve was still so kind to his ex.
So in episode 6, when Robin asked if she and Nancy were now "officially" friends, the question was almost rhetorical.
Despite their differences – Nancy is a girly girl with a ballerina music box in her bedroom, Robin is a lesbian whose only weakness seems to be doubting her gaydar – they bonded.
And both clearly loved Steve, albeit in very different ways. (In fact, if anyone advocated a Nancy/Steve reunion more than we did in Season 4, it was Robin.)
The question is, did the pair's dynamic outweigh that of everything else?
Check out more Stranger Things Season 4 here.
As an Amazon Associate I earn from qualifying purchases
Want more stuff like this?
Get the best viral stories straight into your inbox!
Don't worry, we don't spam