The 2023 Unveiling of X-Men '97 Funko Pops: The Heroes Return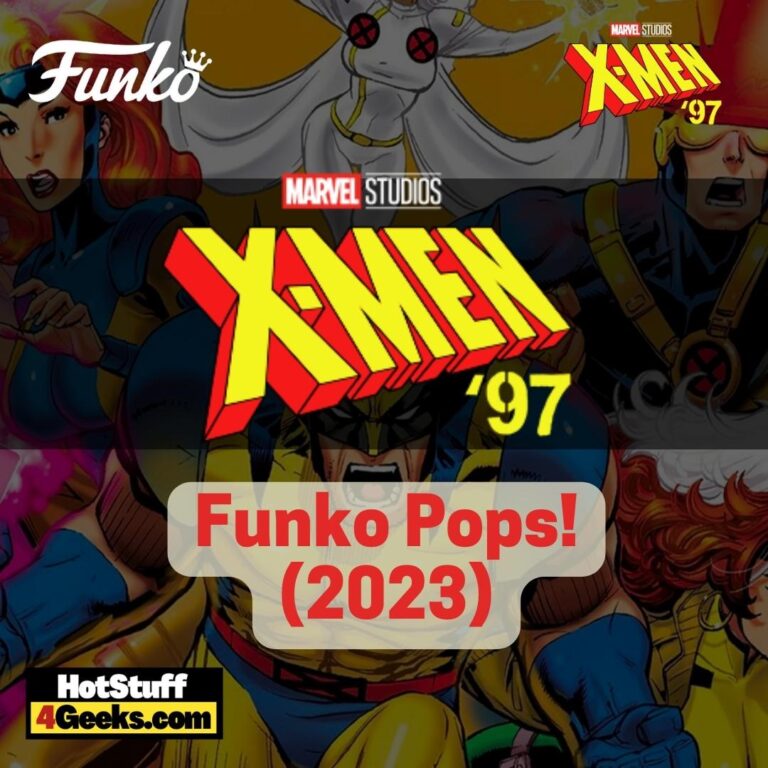 Not official until confirmed.
As we wait in anticipation for the upcoming X-Men '97 series on Disney+, we have another piece of excitement to add to our Marvel-themed joy. Get ready to transform your shelves, desks, and maybe even your dashboards with the X-Men '97 Funko Pops (2023 Edition) charm!
To get your hands on these Pop Vinyl Figures at their release, be sure to check out the links I've provided below – click to jump or scroll to continue reading!
Embracing Nostalgia: X-Men '97 Funko Pops Join the Collectible Universe!
The stage is set for an unforgettable saga to unfold once again as X-Men '97 readies its grand comeback. The anticipation in the air is thick, but there's a twist to this resurgence.
The triumphant return of our cherished superheroes won't be limited to the confines of a screen this time.
They are stepping out of the animated world, and into our living rooms, in the form of X-Men '97 Funko Pops!
This set of collectibles transcends the definition of mere merchandise.
Instead, they encapsulate an era that left an indelible mark on comic book culture.
X-Men '97 was more than an animated series; it introduced the captivating world of mutants and their powerful stories of resilience, acceptance, and unity.
The Funko Pops aims to mirror these emotions, creating a physical space for this X-Men revival.
As the new series aims to continue the original narrative, these Funko Pops are set to serve as constant reminders of the excitement and the thrill we first experienced when the X-Men came to life on our screens.
The resonance of X-Men '97 is poised to amplify through these collectibles, binding the past and present in a delightful convergence.
So, as we countdown to the premiere of X-Men '97 on Disney+, let's prepare to make room on our shelves for these symbols of nostalgia.
A world of powerful storytelling and iconic characters awaits us, captured wonderfully in these X-Men '97 Funko Pops!
Here's the X-Men '97 Funko Pop! list for the series:
Wolverine with Glow-In-The-Dark (GITD) Chase Funko Pop! Vinyl Figure
Cyclops with Glow-In-The-Dark (GITD) Chase Funko Pop! Vinyl Figure
Storm with Glow-In-The-Dark (GITD) Chase Funko Pop! Vinyl Figure
Jean with Glow-In-The-Dark (GITD) Chase Funko Pop! Vinyl Figure
Gambit with Glow-In-The-Dark (GITD) Chase Funko Pop! Vinyl Figure
Magneto with Glow-In-The-Dark (GITD) Chase Funko Pop! Vinyl Figure
X-Men '97 Funko Pop! Vinyl Figures can be found at the links below (click to jump!)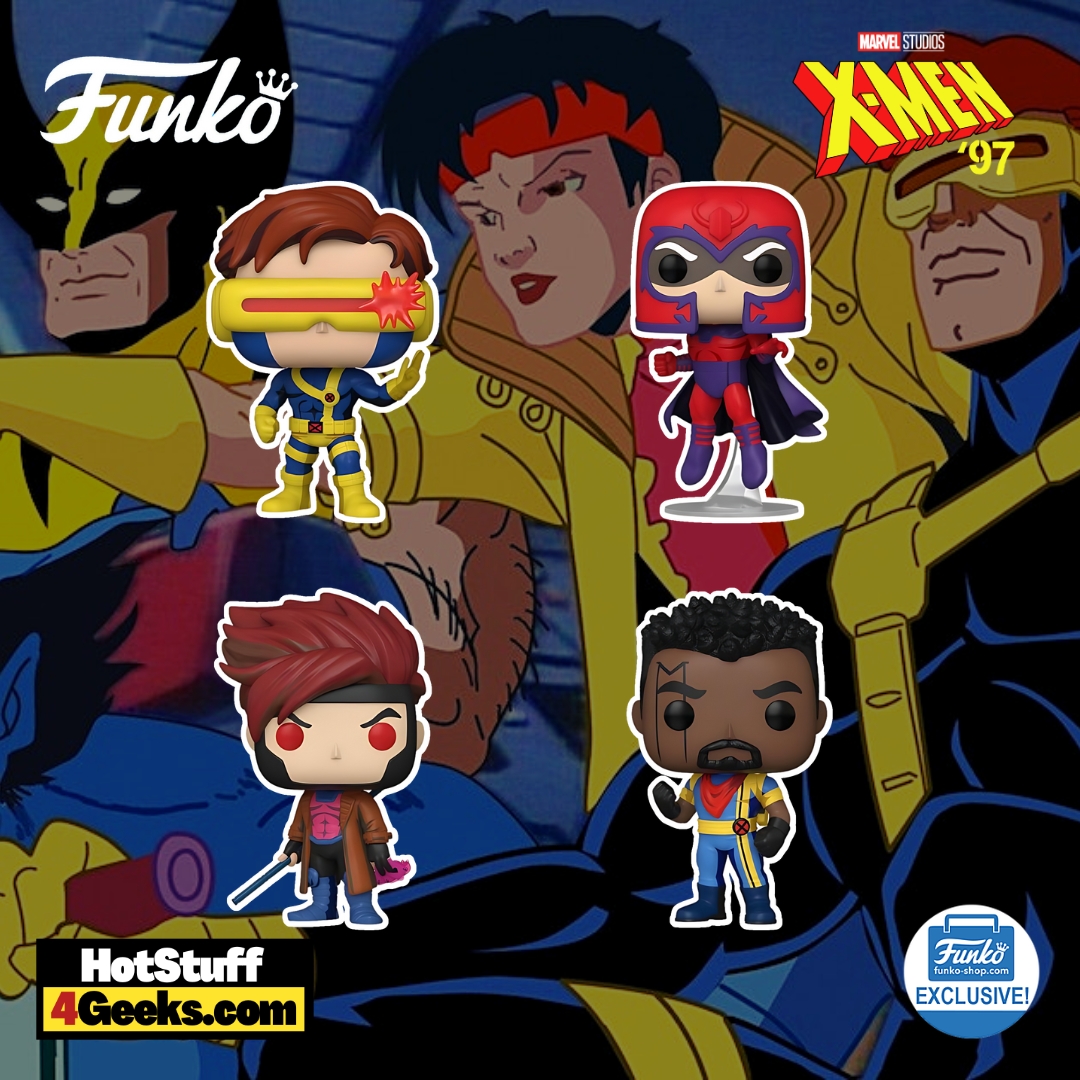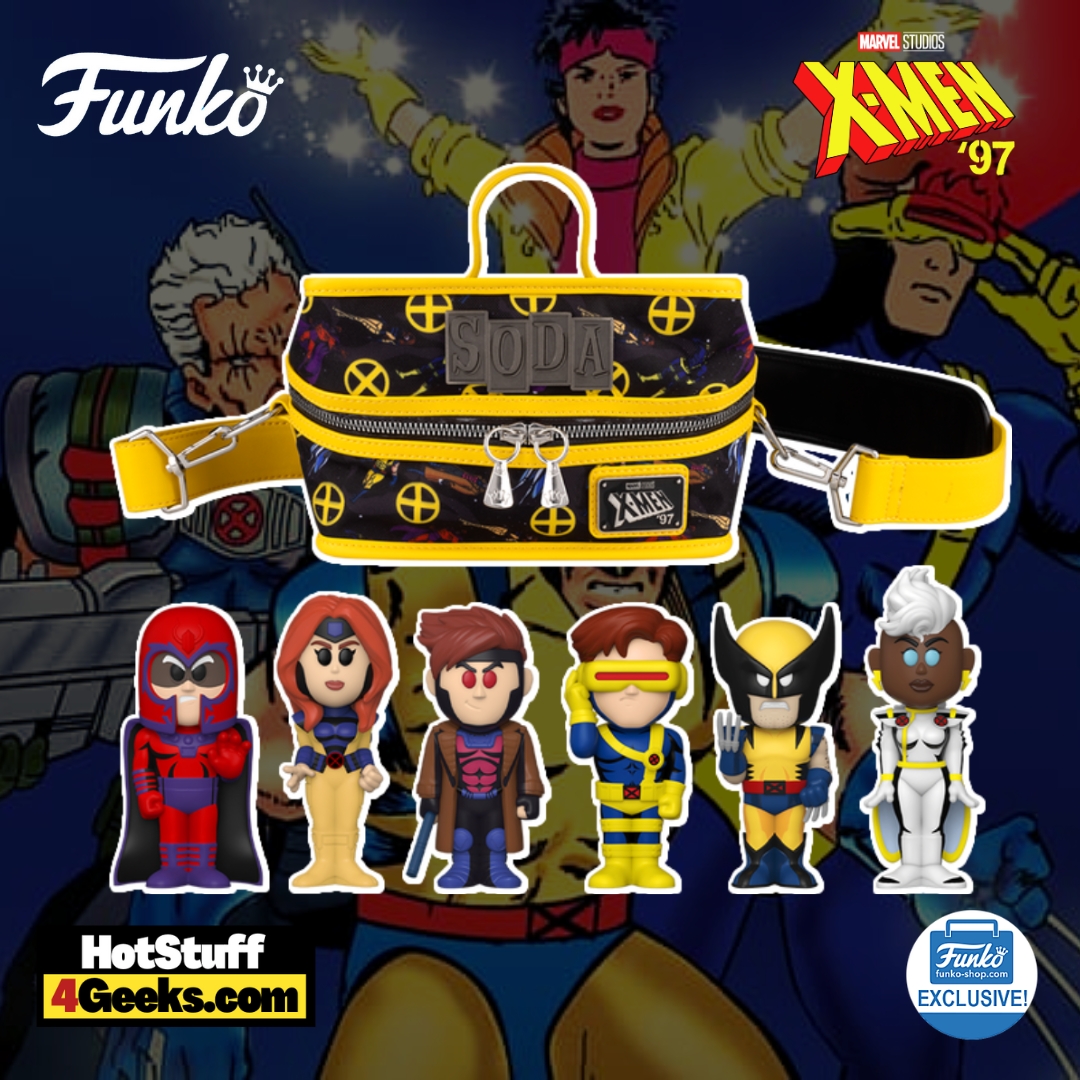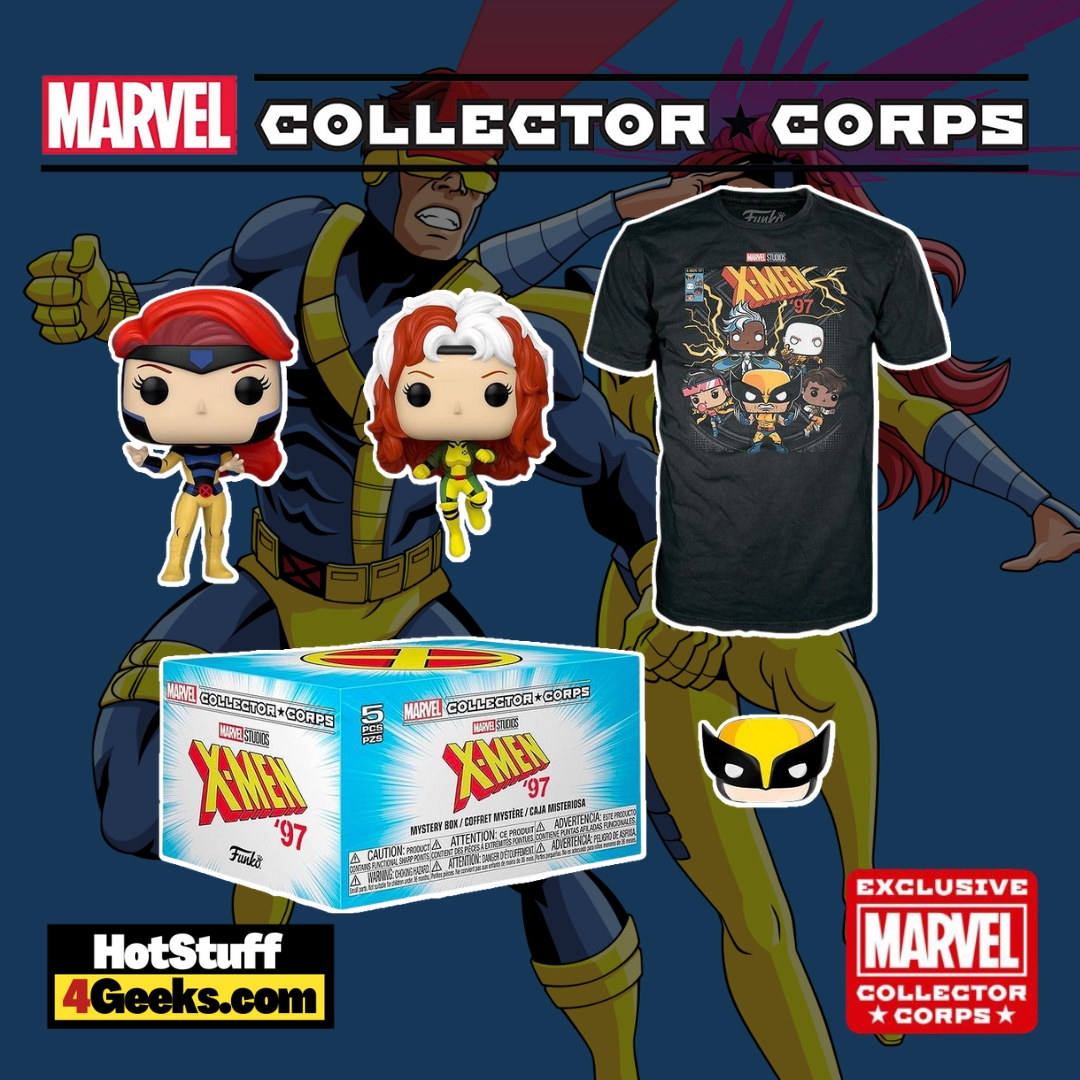 Reviving a Classic: The Excitement Builds for X-Men '97
Marvel fans, something is brewing on the horizon that promises to be a mesmerizing blend of nostalgia and innovation.
We're talking about X-Men '97, an upcoming animated series on Disney+.
This isn't just any revival; it's an extension of the much-adored X-Men: The Animated Series (1992–97), picking up right where the original series signed off.
The first thing you need to know is that Beau DeMayo, a prodigious talent in the animation world, is steering this ship.
His vision for X-Men '97 stems from a profound admiration for the original series, which many of us recall fondly from our Saturday morning cartoon marathons.
The aim is to rehash the classics and build on the rich legacy while presenting something genuinely novel.
A delightful nugget of information for the X-Men purists out there is the return of several beloved voice actors.
Names like Cal Dodd, Lenore Zann, and Alison Sealy-Smith are back, reprising their roles as Wolverine, Rogue, and Storm, respectively.
It's like a heartwarming reunion that promises to breathe life into the characters we grew up with, creating an auditory link between the past and the present.
What truly sets the pulse racing, though, is the promise of a visual spectacle.
The animation, as unveiled at the Designing the X-Men panel at San Diego Comic-Con 2023, is a step up from the original, aspiring to be smoother and more ambitious.
Keep in mind this is still a work in progress, with the objective being a harmonious blend of the old and the new.
This visual treat pays homage to the 90s classic while embracing contemporary animation techniques.
The story, too, teases an adrenaline-pumping narrative.
The first episode will reportedly revolve around a thrilling mission against a new Sentinel threat, featuring the much-missed X-Men lineup.
But there's more than just action in store, with hints of dramatic plot twists and emotionally charged scenes that will keep viewers on the edge of their seats.
The first season of X-Men '97 is expected to drop on Disney+ later in 2023, comprising ten riveting episodes.
The wheels are also already in motion for the second season, making this a thrilling prospect for the immediate future and the years to come.
This new series exemplifies Marvel's commitment to quality content that bridges generations.
It's a rare treat to witness the evolution of beloved childhood heroes, and X-Men '97 seems poised to provide just that – a captivating blend of the familiar and the fresh, designed to engage and delight fans, both old and new.
So, keep your eyes peeled and your calendars marked – X-Men '97 is coming, and it promises to be an exhilarating ride.
Starting now, you can receive 10% off in-stock items with my special link at Entertainment Earth!
 Enjoy!
As an Amazon Associate I earn from qualifying purchases
Want more stuff like this?
Get the best viral stories straight into your inbox!
Don't worry, we don't spam