The Funko Pop! Art Series: Bambi Artist Series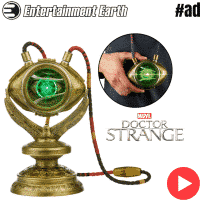 Fans of Disney's Bambi will quite fawn of this The Funko Pop! Art Series: Disney Treasures of The Vault – Bambi Artist Series Funko Pop! Vinyl Figure, featuring blue-inspired color palette and printed graphics of ice flakes based on the most lovely scene where Bambi and Tambor play on the ice.
Bambi Art Series Funko Pop! is now available for pre-order at the links below.
Bambi is a charming classic and one of the greatest exponents of animated cinema, but not only that: it was voted Disney's most moving film.
The 1942 animation tells the story of a young deer and his arduous journey of coming of age in the forest, which involves one of the saddest and most striking scenes in the genre of children's films: the death of Bambi's mother.
A magnificent film where joy and sadness coexist together, like life itself. The timeless Bambi is one of the rarest works on the Disney estate because of its unique simplicity and visuals. Bambi is a true icon, full of innovative techniques for the time, making it a milestone for the animation industry.