2022 NEW Thor (Lighting) with GITD hase Funko Pop! Exclusive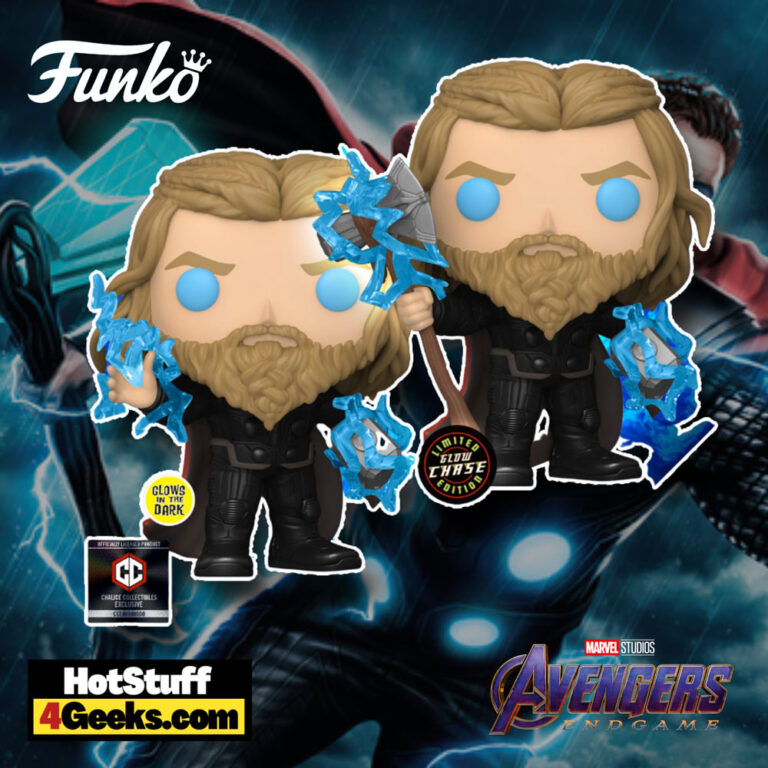 Thor is the Norse god of thunder and wields some pretty powerful storms. He can summon the elements of lightning, rain, wind, and snow and often uses these storms to his advantage.
And when Thor's lightning strikes, it is so powerful that it can cause entire buildings to collapse.
This new Funko Pop! Avengers Endgame: Thor With Lighting with Glow-In-The-Dark (GITD) Chase Funko Pop! Vinyl figure – Chalice Collectibles Exclusive comes complete with lighting effects that are sure to impress.
So if you're looking for a way to bring the thunder, this is the perfect Funko Pop for you.
Thor is one of the most powerful beings in the Marvel Universe. He is the Asgardian god of thunder, and he commands the elements of the storm – lightning, rain, wind, and snow.
Thor is so powerful that he can even summon the storm himself. When Thor summons the storm, he does so with such force that it can be heard all across Asgard!
Thor With Lighting with Glow-In-The-Dark (GITD) Chase Funko Pop! is now available for pre-order at the links below (click to jump!) It's set to be released in January 2023.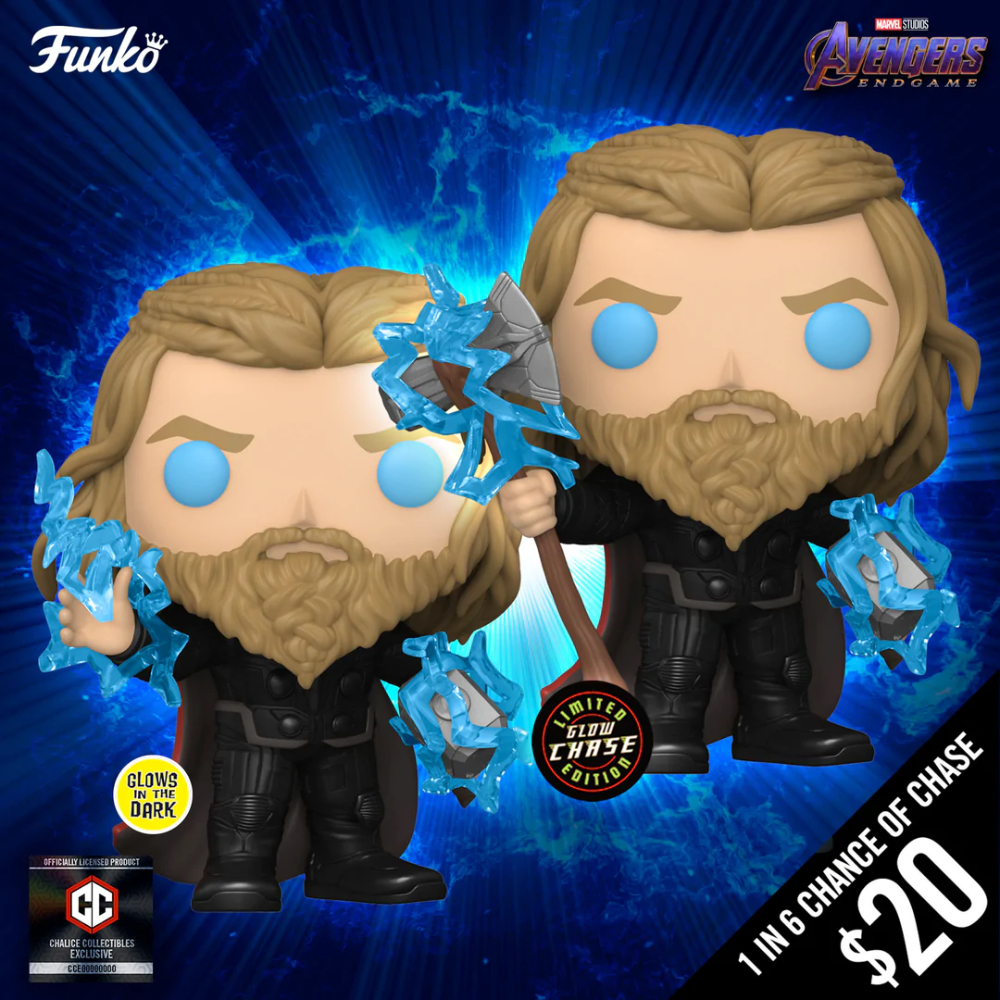 With the premiere of Thor: Love and Thunder in theaters on July 7, fans of the Marvel Cinematic Universe (MCU) could revisit several famous characters, such as Thor himself, the Guardians of the Galaxy, Jane Foster, and others.
And also some of Marvel's most powerful weapons, such as the Mjolnir and the Stormbreaker.
Mjolnir accompanied Thor on many adventures until it was destroyed by his ruthless sister (and villain) Hela, who used all her strength to smash Mjolnir to smithereens in Thor: Ragnarok (2017).
The Asgardian superhero then created a new weapon for himself: the Stormbreaker.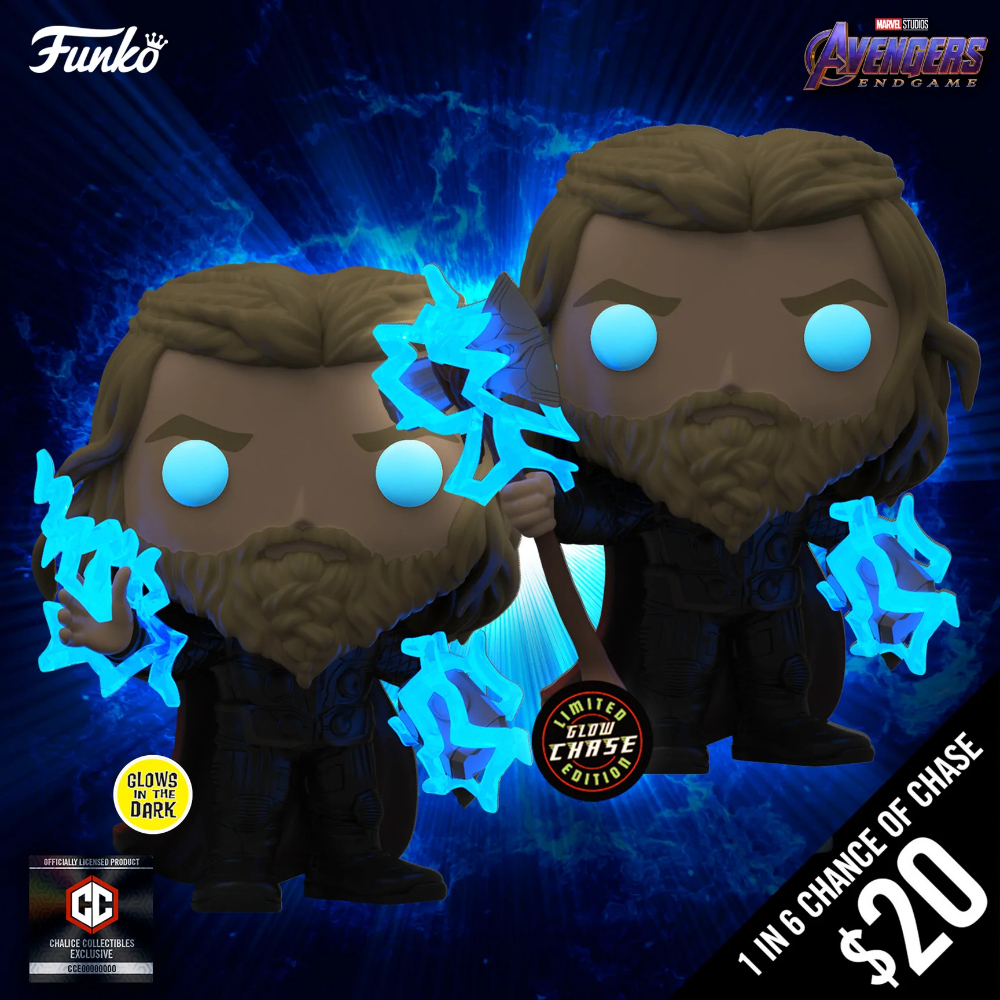 Thor's Stormbreaker arose from the superhero's need to have a weapon as powerful or more powerful than Mjolnir to face the villain Thanos in Avengers: Infinity War.
In the film, Thor witnesses Thanos murder his faithful friend, Heimdall, and his brother, Loki.
He then vows to kill Thanos and ends up rescued in space after these two events by the Guardians of the Galaxy.
From there, Thor declares his intention to forge a weapon to kill Thanos in Nidavellir, the same place where Mjolnir was created.
Thor sets out on this journey accompanied by Groot and Rocket. The trio arrives in Nidavellir and enlists the help of the blacksmith Eitri.
Thor forges the weapon, also made of Uru metal and Bifrost's magical energy, creating the super-powerful Stormbreaker.
Thor's new weapon plays a crucial role in the fight against Thanos and is also essential in Thor: Love and Thunder.
After creating the Stormbreaker, Thor joins the Avengers in the battle against Thanos in Wakanda, intent on killing the villain.
Thor manages to bury the Stormbreaker in Thanos' chest. But unfortunately, Thanos was still able to snap his fingers with his gauntlet, complete with the six Infinity Stones, and thus eliminate half of life in the entire universe.
The Stormbreaker is one of the MCU's most powerful weapons ever seen.
It can enhance Thor's abilities, who can use it to change the weather, summon lightning, and as a physical weapon.
Like Mjolnir, the Stormbreaker allows Thor to fly at great speed and invoke it with his hand. In addition, they are both made of Uru metal, which makes these weapons almost indestructible.
Because it also possesses the powerful energy of Bifrost, it allows those holding it to be transported to distant places.
Funko Pop! Avengers Endgame: Thor With Lighting with Glow-In-The-Dark (GITD) Chase Funko Pop! Vinyl figure – Chalice Collectibles Exclusive
Available at: 
Starting now, you can receive 10% off in-stock items with my special link at Entertainment Earth!
 Enjoy!
As an Amazon Associate I earn from qualifying purchases
Want more stuff like this?
Get the best viral stories straight into your inbox!
Don't worry, we don't spam