Funkoween 2022: Trick 'r Treat – Sam Funko Pop!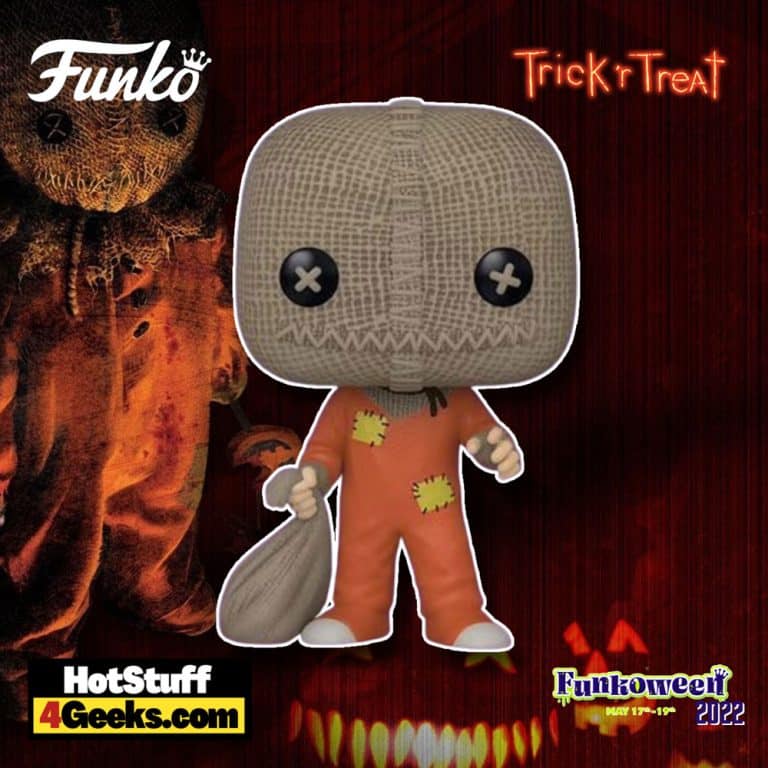 Bring home some creepy Halloween fun with this Funko Pop! Movies: Trick 'r Treat – Sam Funko Pop! Vinyl Figure (Funkoween 2022 release).
You can find the pop figure below (click to jump!)
When it comes to enjoying Halloween treats, be sure to respect the holiday's traditions, or you'll be in for a nasty trick! Just ask Sam. He'd tell you the same thing… if he ever talked, that is.
Sam is the central character in the horror movie Trick 'r Treat. He is a small, child-like creature who is always seen wearing a burlap sack over his head.
He is mischievous and likes to play tricks on people, but he also has a dark side. He is often seen carrying around a large sack full of candy, which he uses to lure children into his trap.
Trick 'r Treat – Sam Funko Pop! (Funkoween 2022) is now available for pre-order at the links below (click to jump!) It's expected to be released in October 2022.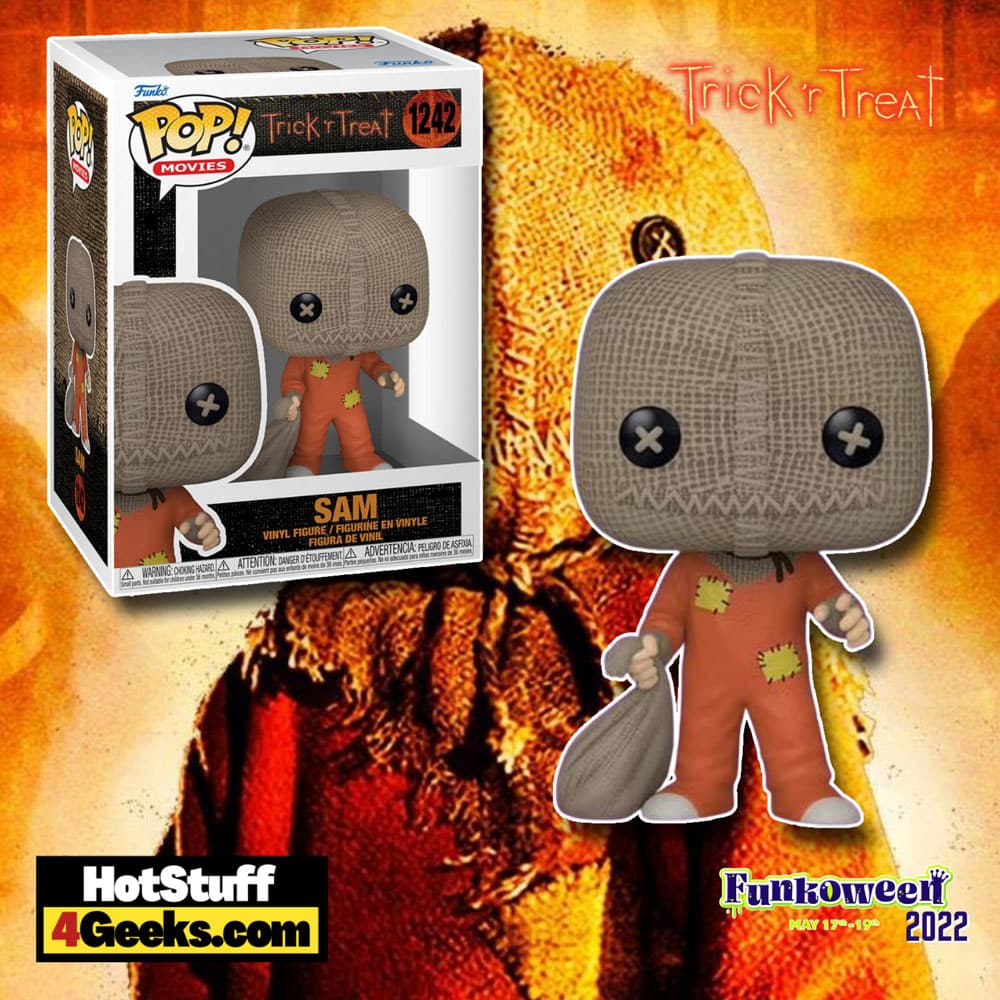 Ah, Halloween. The time of year when the air is crisp, the leaves are falling, and people are dressing up in costumes to go door-to-door begging for candy.
It's also the time of year when horror movies are in full force on TV. And one movie that always seems to be on during Halloween is Trick 'r Treat.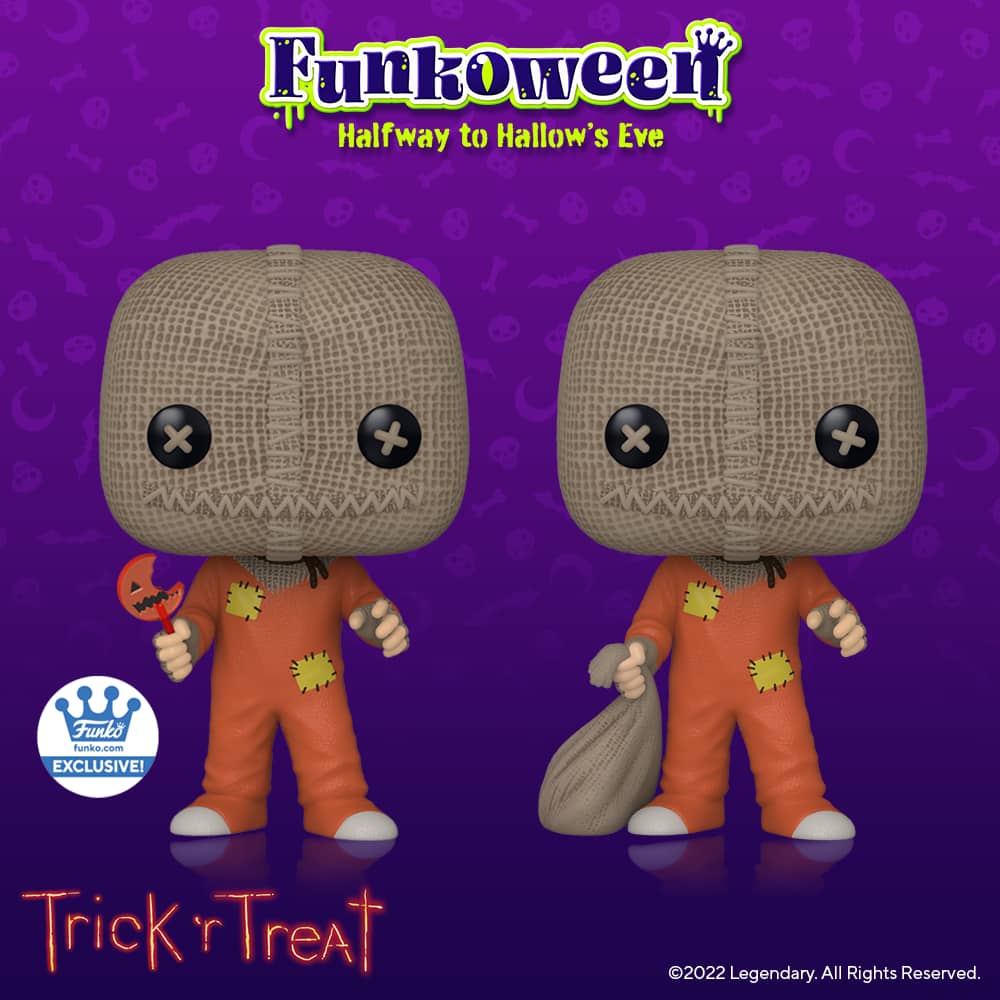 The Trick 'r Treat centers around five different stories that all take place on Halloween night.
There is the story of the high school dean who leads a secret life as a serial killer;
the story of what happens to people who blow out their Halloween pumpkin candles before midnight;
the story of a group of teenagers who, on Halloween night, pull a prank that goes too far and will cost them dearly;
the story of a virgin girl who thinks she has found her ideal boyfriend; and
the story of a lonely man who receives a unique visitor on Halloween.
All four stories are interconnected, and they all come together to create one seriously creepy movie.
So if you're looking for a horror movie to watch this Halloween, be sure to check out Trick 'r Treat. It's sure to give you a good scare!
Starting now, you can receive 10% off in-stock items with my special link at Entertainment Earth!
 Enjoy!
As an Amazon Associate I earn from qualifying purchases
Want more stuff like this?
Get the best viral stories straight into your inbox!
Don't worry, we don't spam