2022 NEW Uncharted 4: Nathan Drake With Weapon Funko Pop!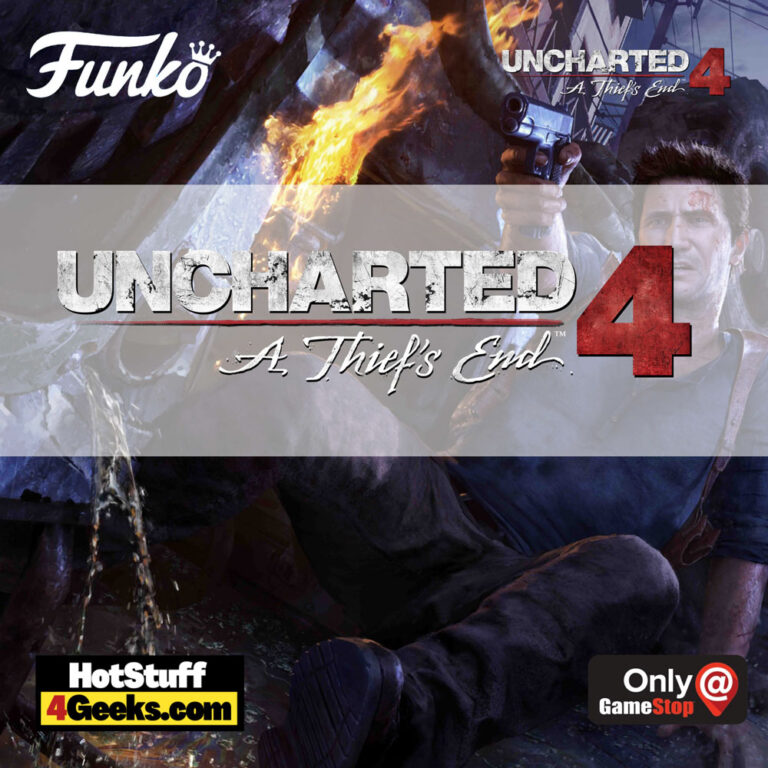 Not official until confirmed.
Inspired by Uncharted, one of the most popular video game franchises of all time, comes the new Funko Pop! Games: Uncharted 4: A Thief's End – Nathan Drake With Weapon Funko Pop! Vinyl Figure – GameStop Exclusive, depicting our favorite treasure hunter and self-proclaimed historian. Drake has a knack for getting into trouble!
In Uncharted 4: A Thief's End, Nathan Drake's story is a rollercoaster ride of emotion. It's a story of love, loss, betrayal, and redemption that stay with us long after we finish playing the game.
From the very beginning, when he's reunited with his long-lost brother Sam, to the very end, when he finally has his showdown with Rafe Adler, Nathan Drake is put through the wringer.
But it's all worth it because, in the end, he gets the girl. And that's what really matters, right?
Nathan Drake With Weapon Funko Pop! from Uncharted 4: A Thief's End is an unconfirmed release. It is only official when or if Funko announces it. I'll update more information in the long run.

The Uncharted franchise is one of the most popular video games of all time, and for a good reason. The game follows the adventures of Nathan Drake, a treasure hunter who travels the world alongside the journalist Elena Fisher and his mentor Victor Sullivan.
The protagonist claims to be a descendant of Sir Francis Drake's legendary pirate. With the diary of his ancestor in hand, he is tasked with finding the lost city of El Dorado.
Along the way, he climbs cliffs, swings from vines, and battles evil villains. It's a non-stop thrill ride that's packed with action and excitement.
The story of Uncharted 4 begins by showing that Nathan Drake, after the events told in Uncharted 3: Drake's Deception has decided to hang up his hat and whip (oops!) and abandon the life of a treasure hunter.
However, his monotonous routine is interrupted when he discovers that his brother, Samuel Drake, supposedly dead, is actually alive and well.
Sam tells him that he is searching for the lost treasures of the Pirate Henry Avery and that his life depends on finding them. An offer Nathan cannot refuse – and us, of course.
The tycoon Rafe Adler and the mercenary Nadine Adler pose as the antagonists in this episode of the series. Unfortunately, they lack Zoran Lazarevic's (from Uncharted 2) obsession and Katherine Marlowe's (from Uncharted 3) villainy.
However, they do just enough to keep Nathan and his brother on their toes.
As expected, Elena Fisher and Victor Sullivan are back: two other fantastic characters that could not be absent from the saga's final chapter.
As an Amazon Associate I earn from qualifying purchases
Want more stuff like this?
Get the best viral stories straight into your inbox!
Don't worry, we don't spam