Unveiling the NEW Barbie Movie (2023) Funko Pops Line-Up!
Get ready, as the cinematic universe of the much-anticipated Barbie Movie is all set to burst into the world of Funko Pop! And boy, does it promise to be a treat! Keeping pace with the movie's twisty storyline and multifaceted characters, we've got four vibrant Barbie Movie Funko Pops (2023) coming your way.
To get your hands on this Pop Vinyl Figure, be sure to check out the links I've provided below – click to jump or scroll to continue reading!
Disco, Presidency, and Rodeo: The Multifaceted Barbie Funko Pop! Figures
First, we've got Barbie in a shimmering Gold Disco Jumpsuit that screams party vibes.
Could this be a sneak peek of a pivotal disco sequence in the film?
And hold your breath because we also have President Barbie! Yes, you heard right! Our beloved doll, in a power suit, poised to rule.
Intriguing, isn't it?
Not to be outdone, Western Barbie and Western Ken join the Pop! lineup too. Dressed in rodeo garb, they add a splash of wild west fun to this mix.
Might the film feature an adventurous cowboy and cowgirl escapade?
July 21, 2023, is the date to note down. Prepare to be amazed by Barbie's cinematic journey and these vibrant Funko Pop! additions!
Get ready to add a touch of Barbie glam to your collection!
Coming Soon:
Barbie Movie: President Barbie Funko Pop! Vinyl Figure
Barbie Movie: Gold Disco Jumpsuit Barbie Funko Pop! Vinyl Figure
Barbie Movie: Western Barbie Funko Pop! Vinyl Figure
Barbie Movie: Western Ken Funko Pop! Vinyl Figure
Barbie Movie Funko Pop! Vinyl Figures (2023) can be found at the links below (click to jump!)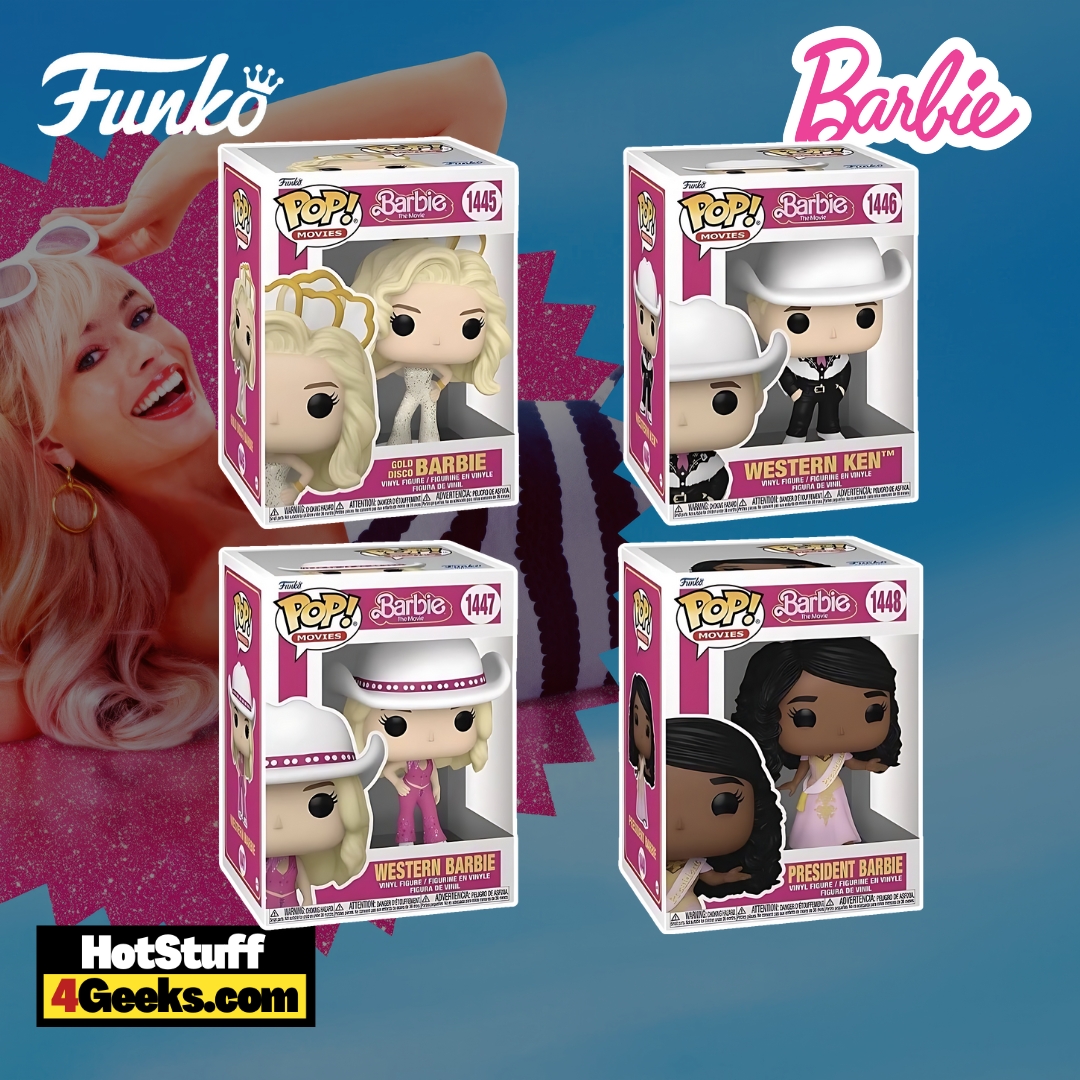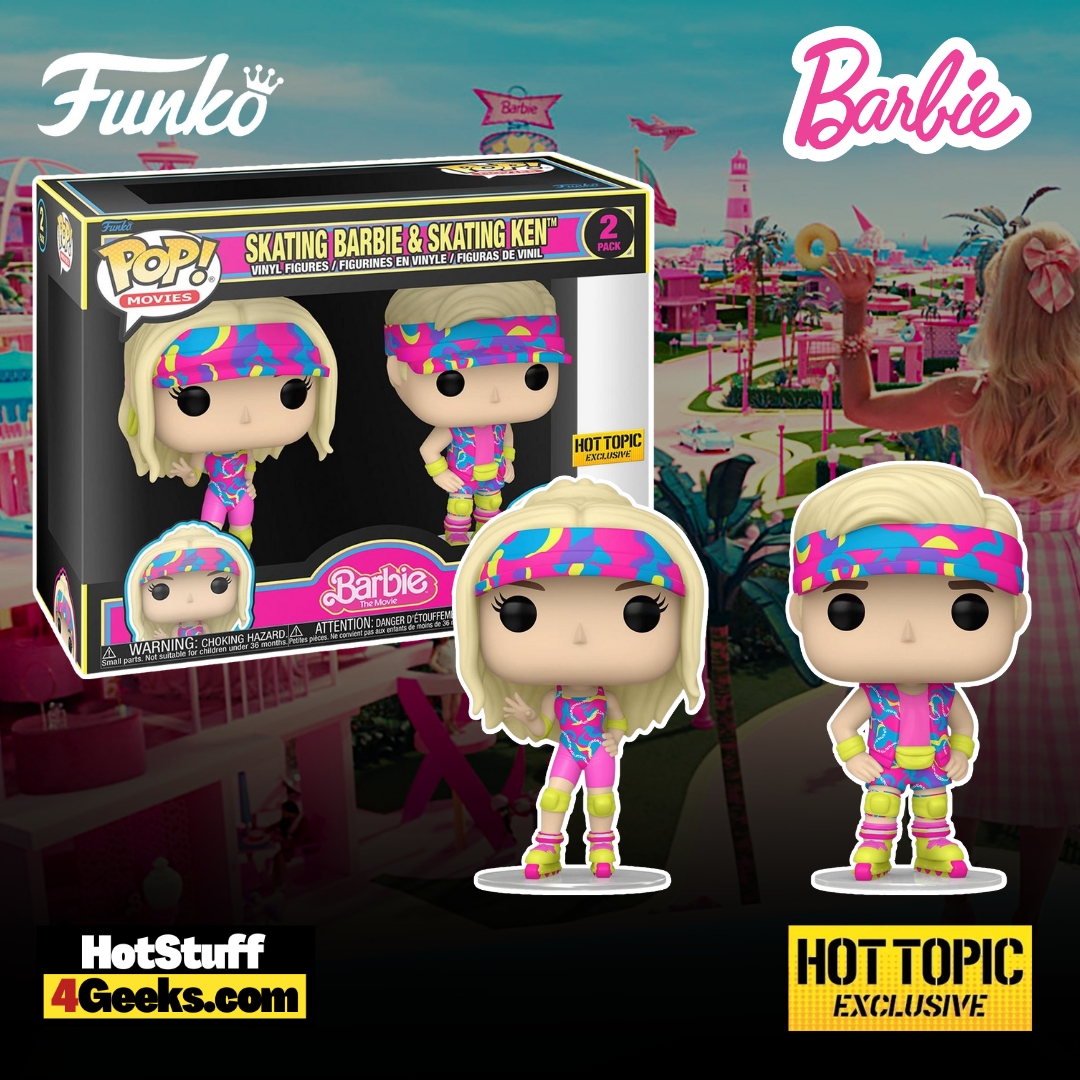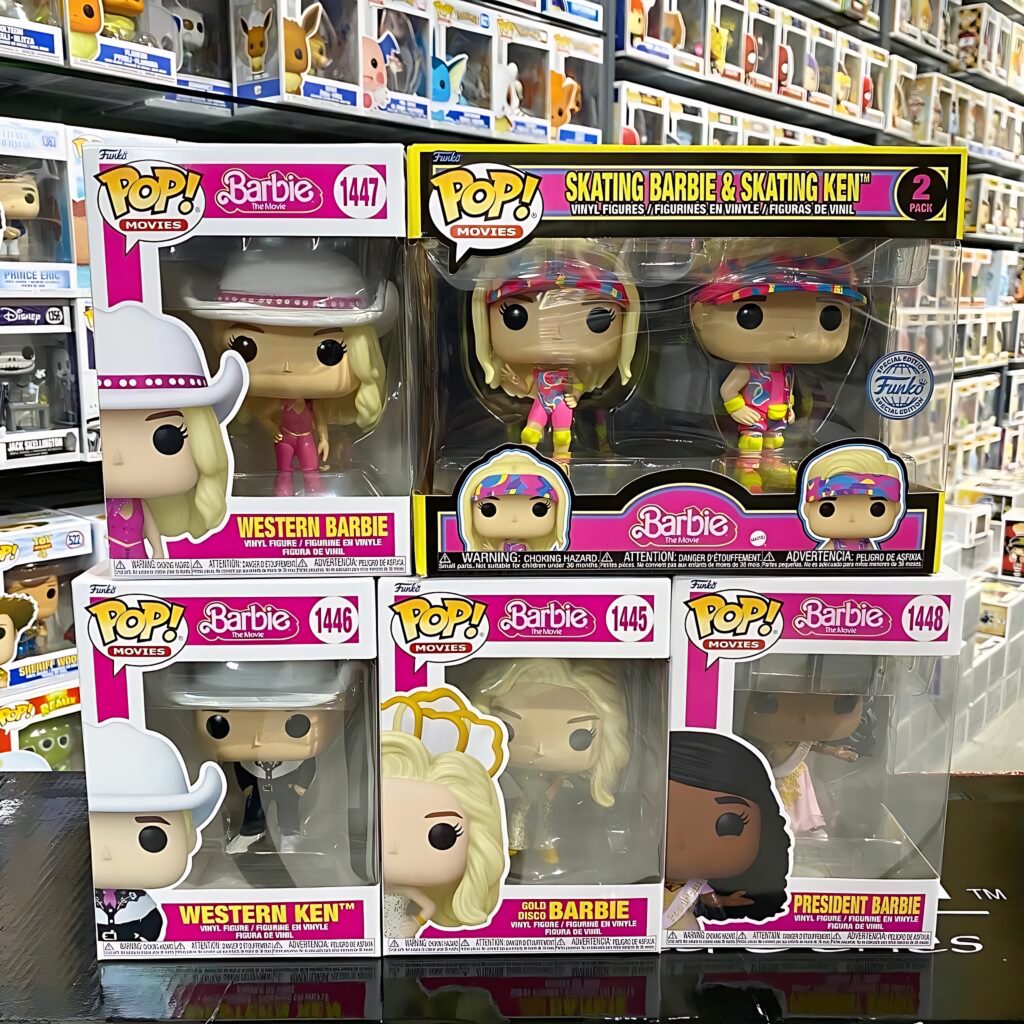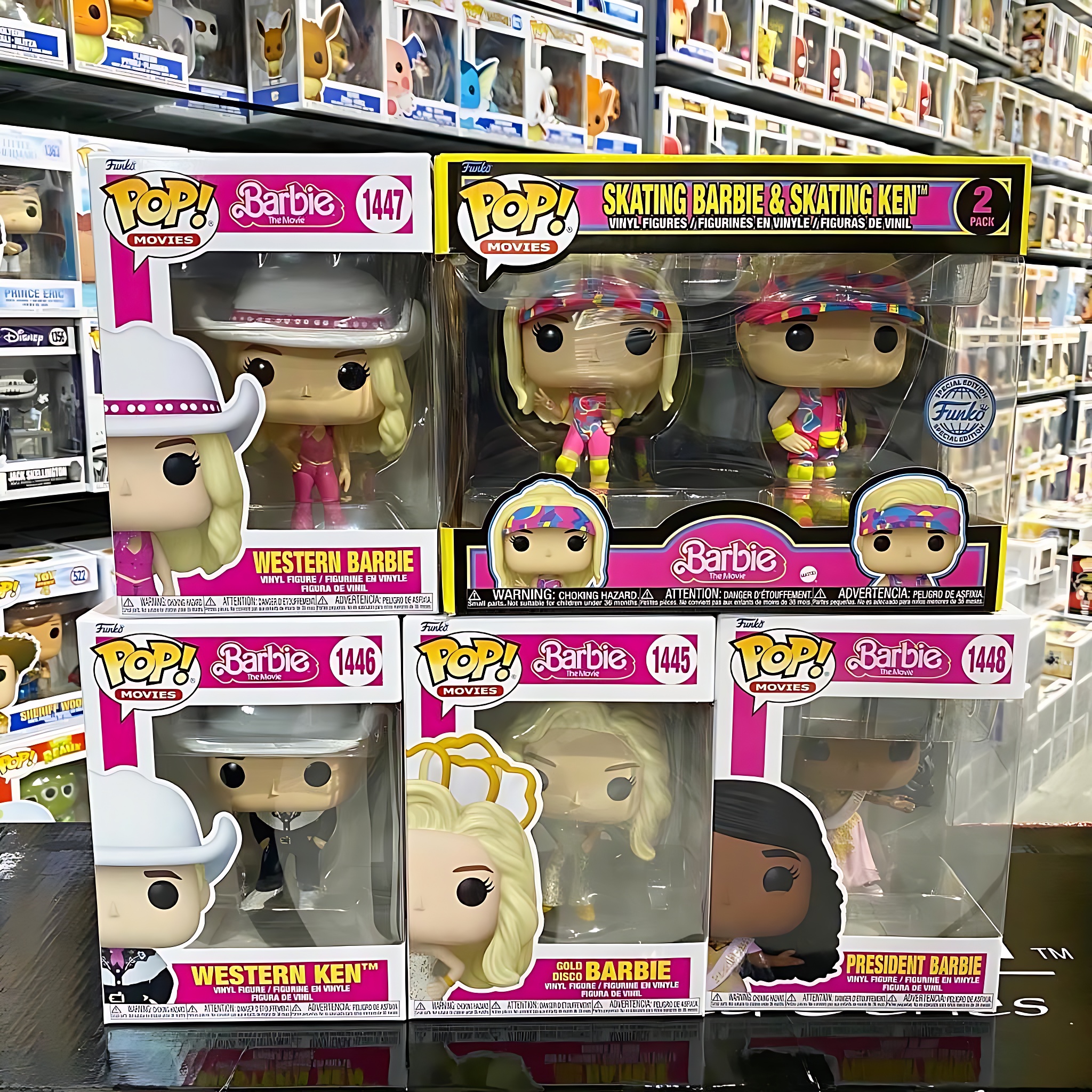 Beyond the Pink: Barbie's Big Screen Debut
Have you heard the latest buzz in Hollywood?
There's a new flick on the horizon that promises to take us all on a joy ride back to our childhoods.
You guessed it! Barbie, the iconic, beloved, pink-clad fashion doll, is leaping from our playrooms into the cinematic universe. And believe me.
This isn't your ordinary tale from Barbieland!
In this highly-anticipated movie, the seemingly 'perfect' world of Barbie takes a fascinating turn.
The queen of the dollhouse, played by the incredibly talented Margot Robbie, finds herself confronting a jarring existential crisis.
The essence of perfection suddenly ousted from her utopia for not being "perfect enough" – now that's a twist!
But fear not.
Barbie isn't alone on this voyage into the unknown.
Ken, everyone's favorite dreamboat, portrayed by the charismatic Ryan Gosling, is by her side, though he's also dealing with his own set of tribulations.
Their journey together promises to be as unique and refreshing as the premise itself!
Now, let's talk about the beats of this Barbie saga.
The soundtrack, packed with star-studded artists like Dua Lipa, Nicki Minaj, and Lizzo, is set to get your feet tapping and hearts pounding.
It's like a concert packed into a movie – best of both worlds, right?
A film of this caliber naturally requires a director who can capture the nuances and complexities of our childhood icon.
Who better than Greta Gerwig, the genius behind "Little Women" and "Lady Bird," to infuse the right blend of nostalgia, heart, and unexpected turns into this adventure?
This exciting ensemble doesn't end with just Robbie and Gosling.
We've got a brilliant array of talent, including Simu Liu, Kate McKinnon, Will Ferrell, and many more promising to deliver performances to remember.
Mark your calendars! July 21, 2023, is the day we open the doors to Barbieland. I can't wait to see you there!
Funko Pop! Barbie Movie Funko Pop! Vinyl Figures (2023)
Available at:
Starting now, you can receive 10% off in-stock items with my special link at Entertainment Earth!
 Enjoy!
As an Amazon Associate I earn from qualifying purchases
Want more stuff like this?
Get the best viral stories straight into your inbox!
Don't worry, we don't spam