Unveiling the NEW Blockbuster REWIND Funko Figures – Wave 2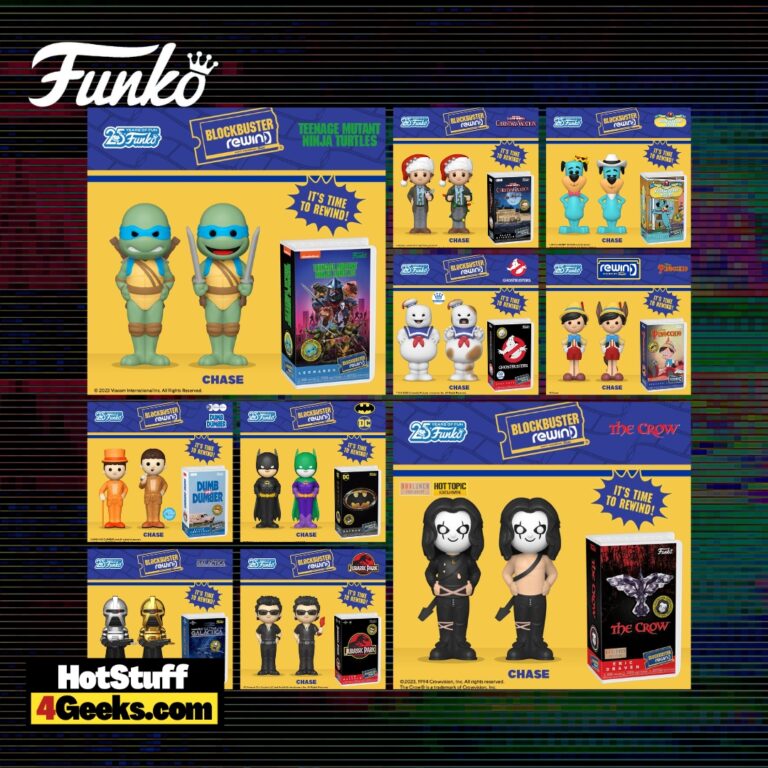 Get ready to travel back in time with the 2023 release of Blockbuster REWIND Funko Figures – Wave 2 (2023 release). This eagerly awaited collection captures the essence of your favorite pop culture icons, all wrapped up in a nostalgic VHS style. This wave promises a treasure trove of memories for collectors and casual fans alike.
The new Rewind Figures drops today at 9:30 PST! To get your hands on these Rewind Vinyl Figures at their release, be sure to check out the links I've provided below – click to jump or scroll to continue reading!
Introducing Rewind Funko Figures – Wave 2: A Nostalgic Treasure Hunt
Get ready for a nostalgia-infused journey as Funko and Blockbuster unveil the eagerly awaited Wave 2 of their Rewind collection.
Presented in that unmistakable VHS-style clamshell packaging, each figure also arrives with its very own Blockbuster membership card to fully transport you back in time.
But that's not all—each character has a Chase variant, and snagging one is a game of luck with a 1 in 6 chance.
Here's your star-studded lineup:
Rewind Stay Puft (Ghostbusters) with Burnt Stay Puft Chase: Feel the ectoplasmic '80s vibes with this soft yet menacing figure.
Rewind Huckleberry Hound with Cowboy Huckleberry Hound Chase: Classic cartoons never felt so tangible, especially when dressed in cowboy attire.
Rewind Clark Griswold (National Lampoon's Christmas Vacation) with Clark Griswold with Lights Chase: The quintessential holiday disaster, now immortalized in vinyl.
Rewind Lloyd Christmas (Dumb and Dumber) with Lloyd Christmas without Hat Chase: Ah, the essence of '90s humor, bowl-cut and all.
Rewind Batman with Batman as Joker Chase: A twist on the Dark Knight that makes Gotham's duality palpable.
Rewind Cylon (Battlestar Galactica) with Gold Cylon Commander Chase: For the sci-fi aficionado, nothing says 'retro future' like a gold Cylon.
Rewind Ian Malcolm (Jurassic Park) with Ian Malcolm with Flare Chase: Hold on to your butts—here comes a scorching rendition of our favorite chaos theorist.
Rewind Eric Draven (The Crow) with Eric Draven variation Chase – Hot Topic/BoxLunch Exclusive: A darker stroll down memory lane with a gothic touch.
Rewind Leonardo (Teenage Mutant Ninja Turtles) with Leonardo with Weapons Chase: Sharpen your swords; the turtle power is strong with this one.
Rewind Pinocchio with Pinocchio with Dunkey Ears Chase: No lies here—just pure, whimsical nostalgia.
Rewind Mickey (Sorcerer's Apprentice) with Mickey with Buckets Chase: A magical journey back to your childhood Disney days.
Rewind Belle (Beauty and the Beast) with Belle Holding a Book Chase: The intellectual princess makes her entrance, book in hand.
Rewind Alice (Alice In Wonderland) with Alice with Cookie Chase: Dive into Wonderland with this surreal and fantastical figure.
Rewind Peter Pan with Peter Pan Shadow Chase: Take a flight to Neverland, where growing up is optional.
Rewind Buzz Lightyear (Toy Story) with Buzz Lightyear Without Helmet Chase: To infinity and beyond, sans helmet for added intrigue.
With characters this iconic and the added thrill of the Chase, Wave 2 is the ultimate retro experience. Time to press 'rewind' and let the collecting begin!
The Funko Blockbuster Rewind Vinyl Figures – Wave 2 can be found for order at the links below (click to jump!)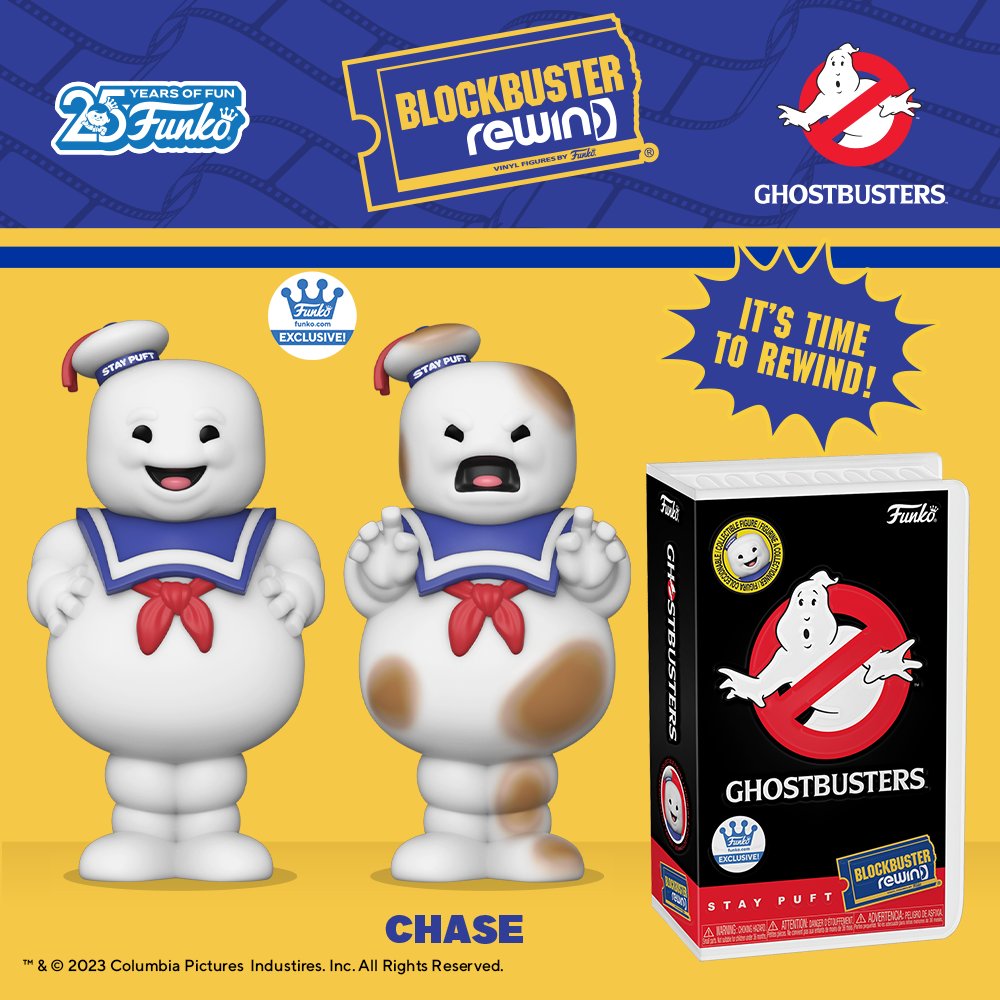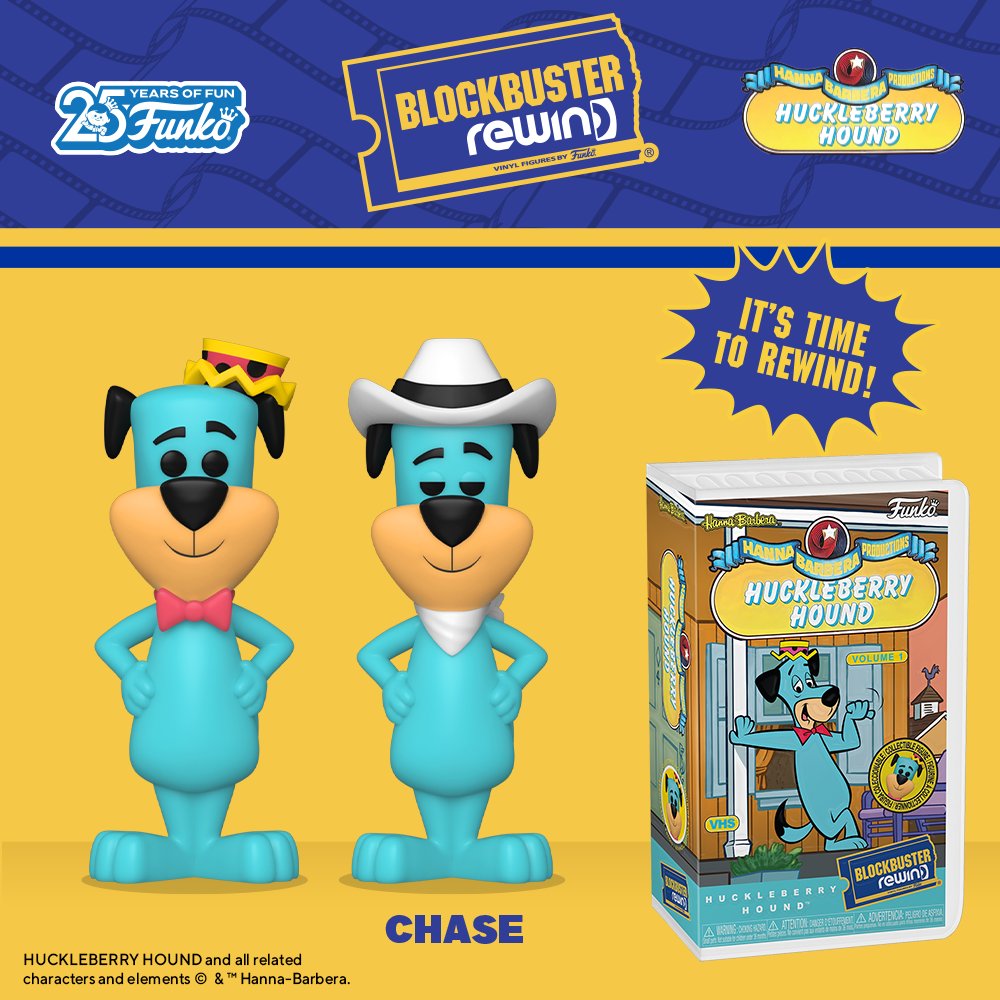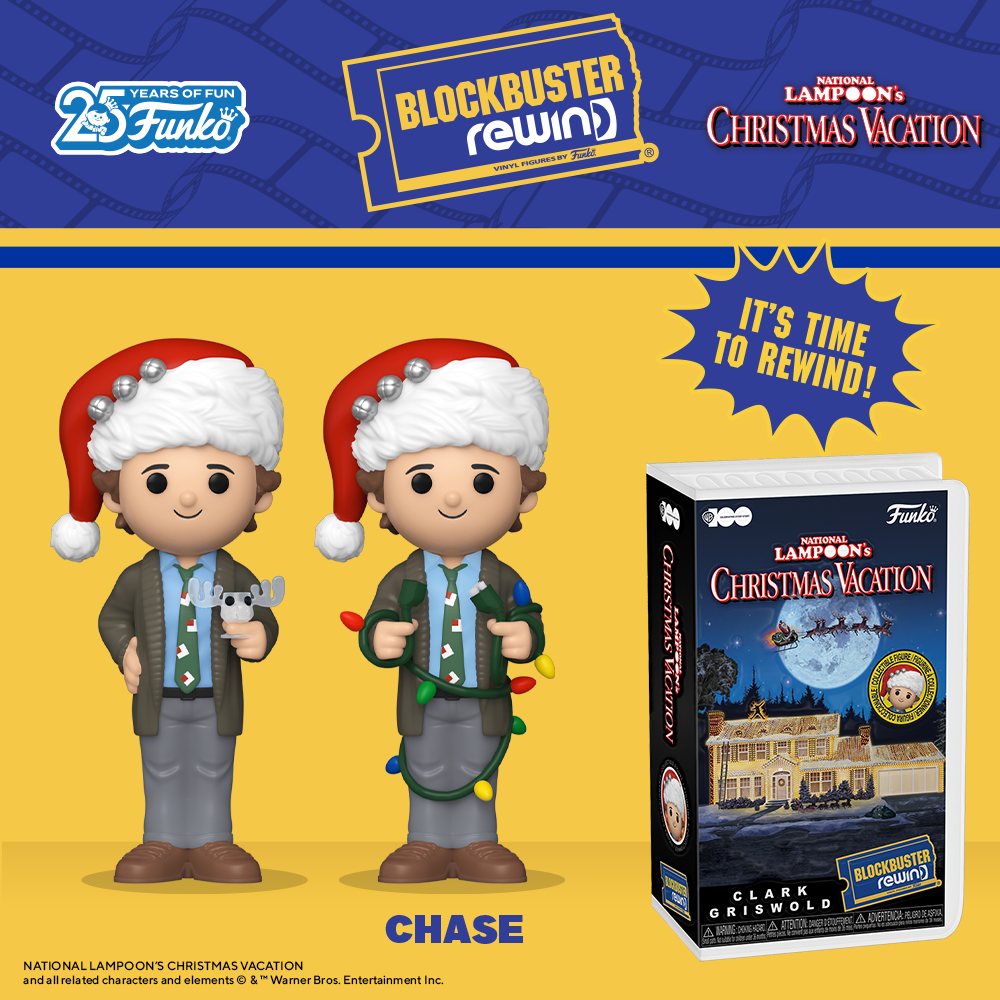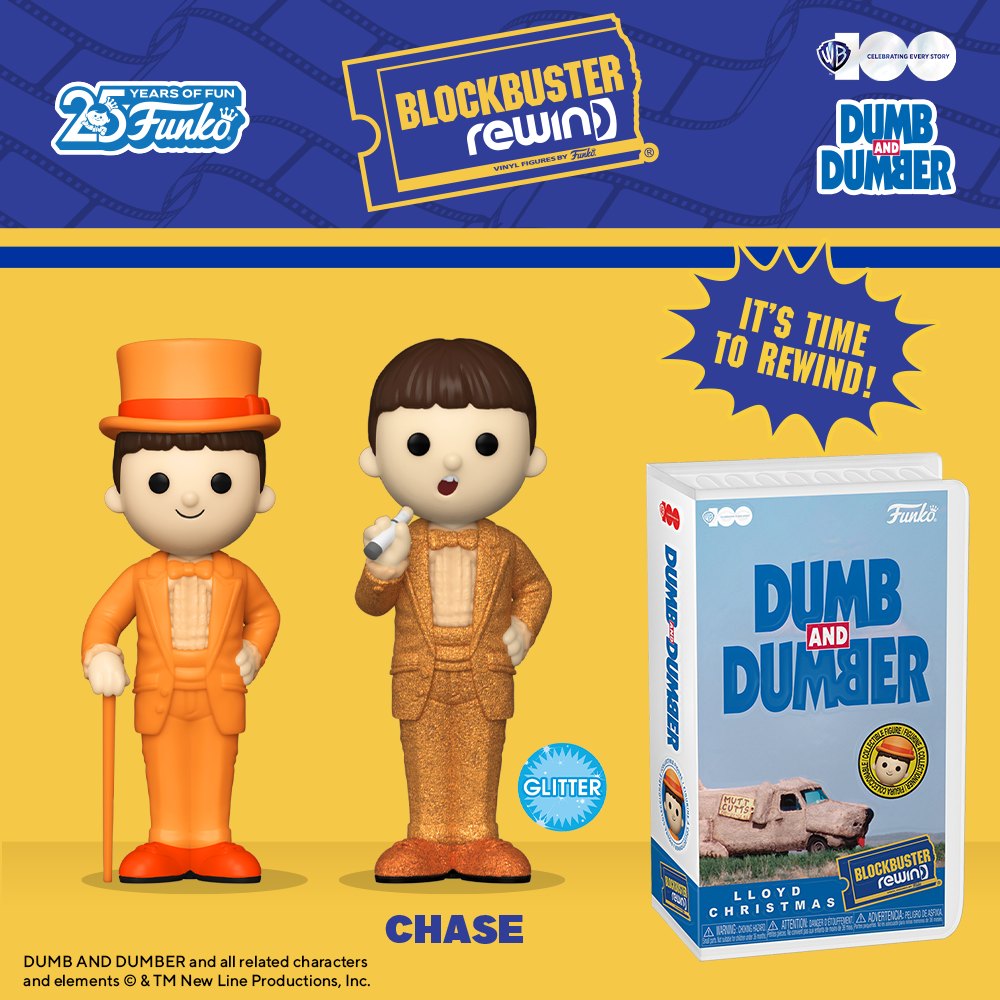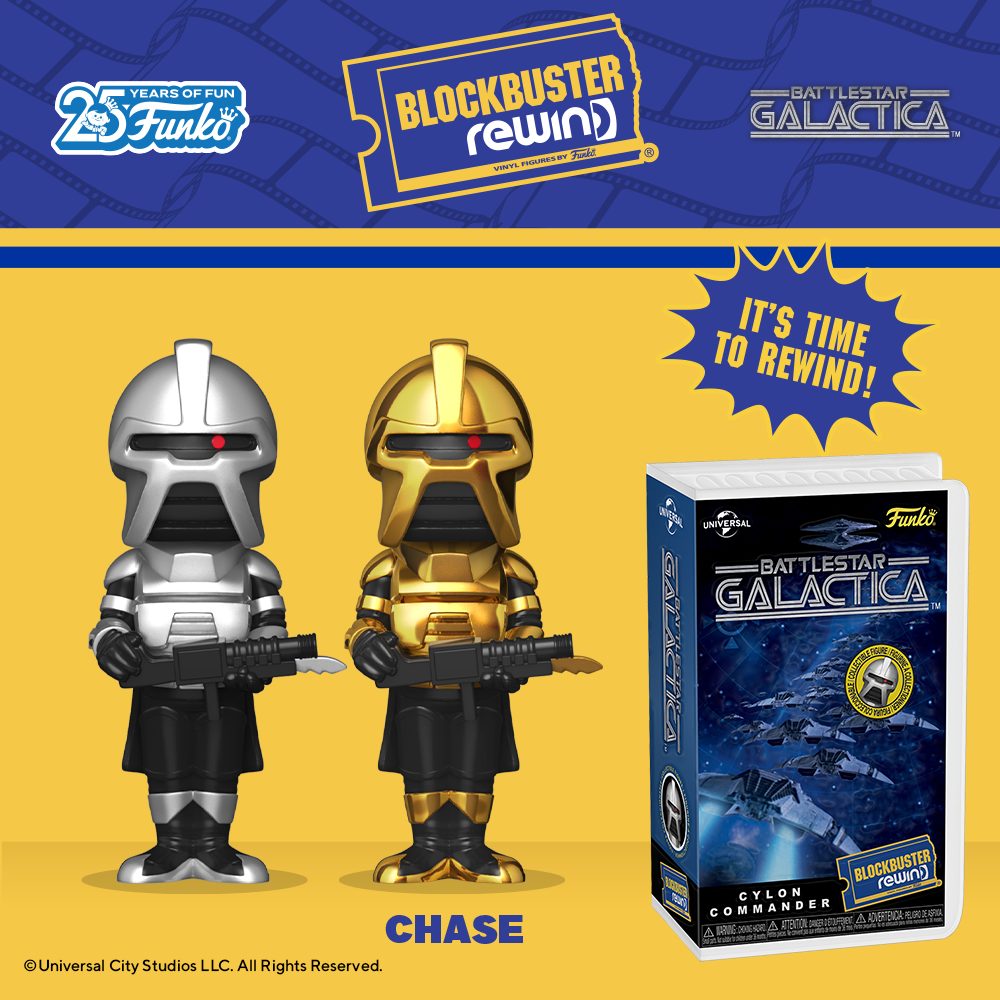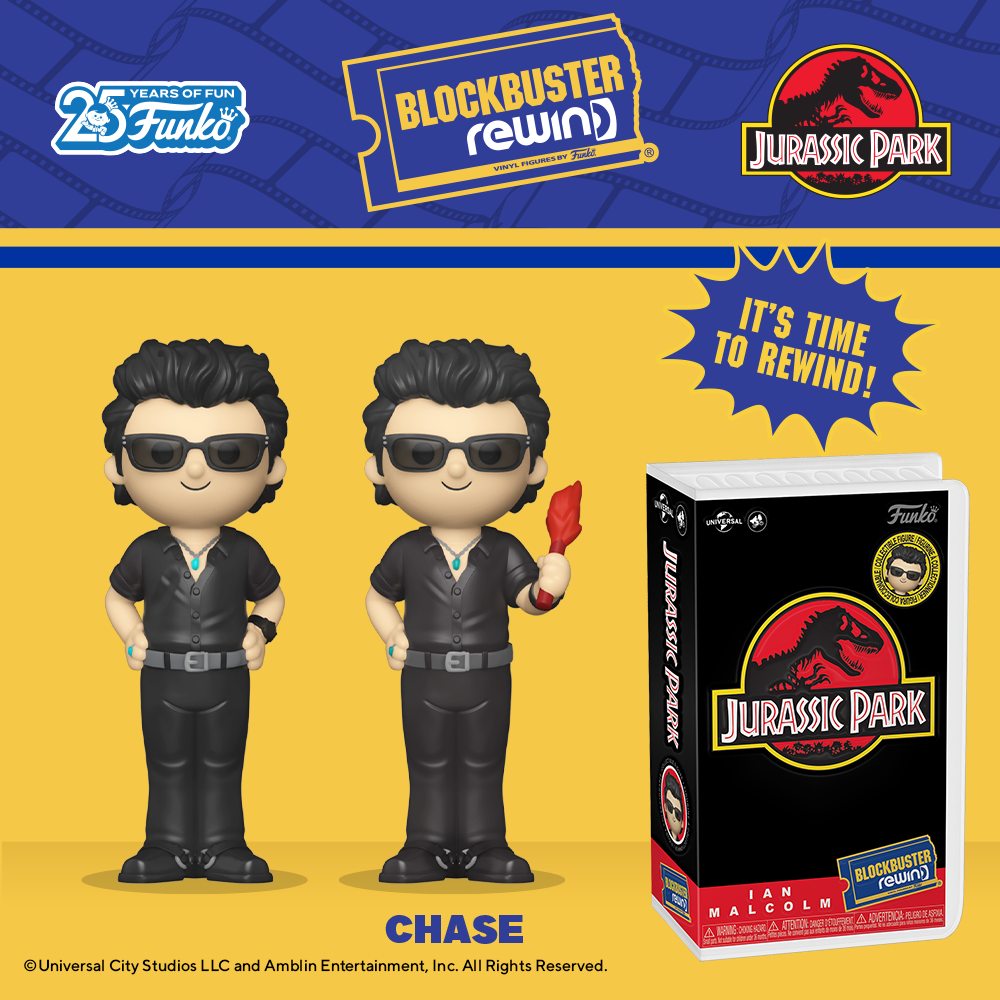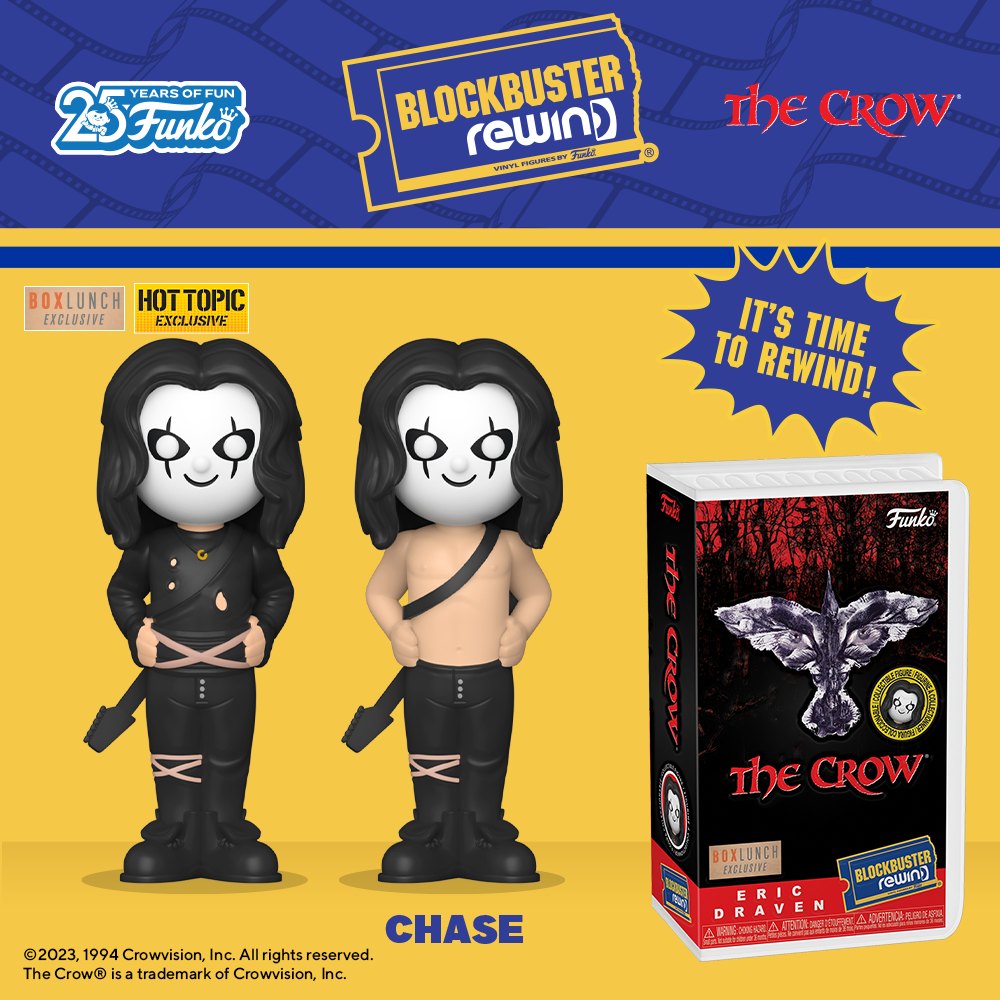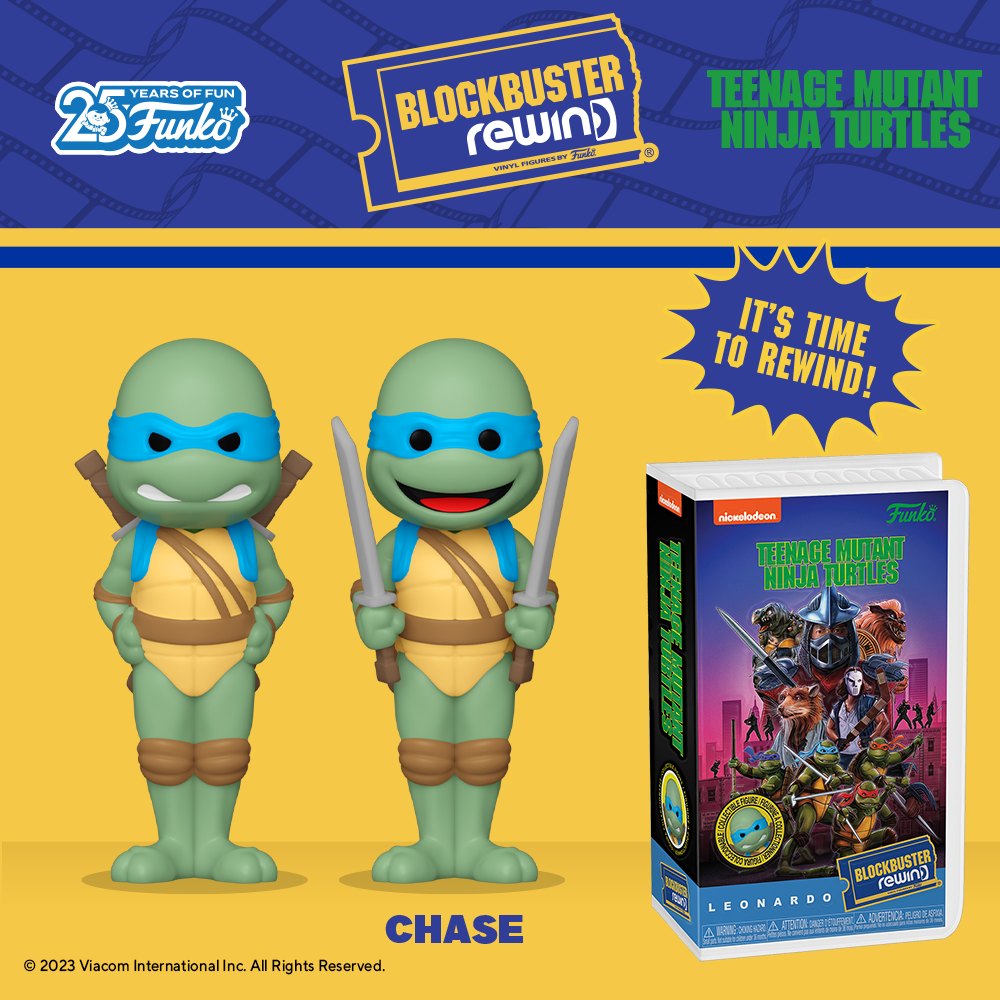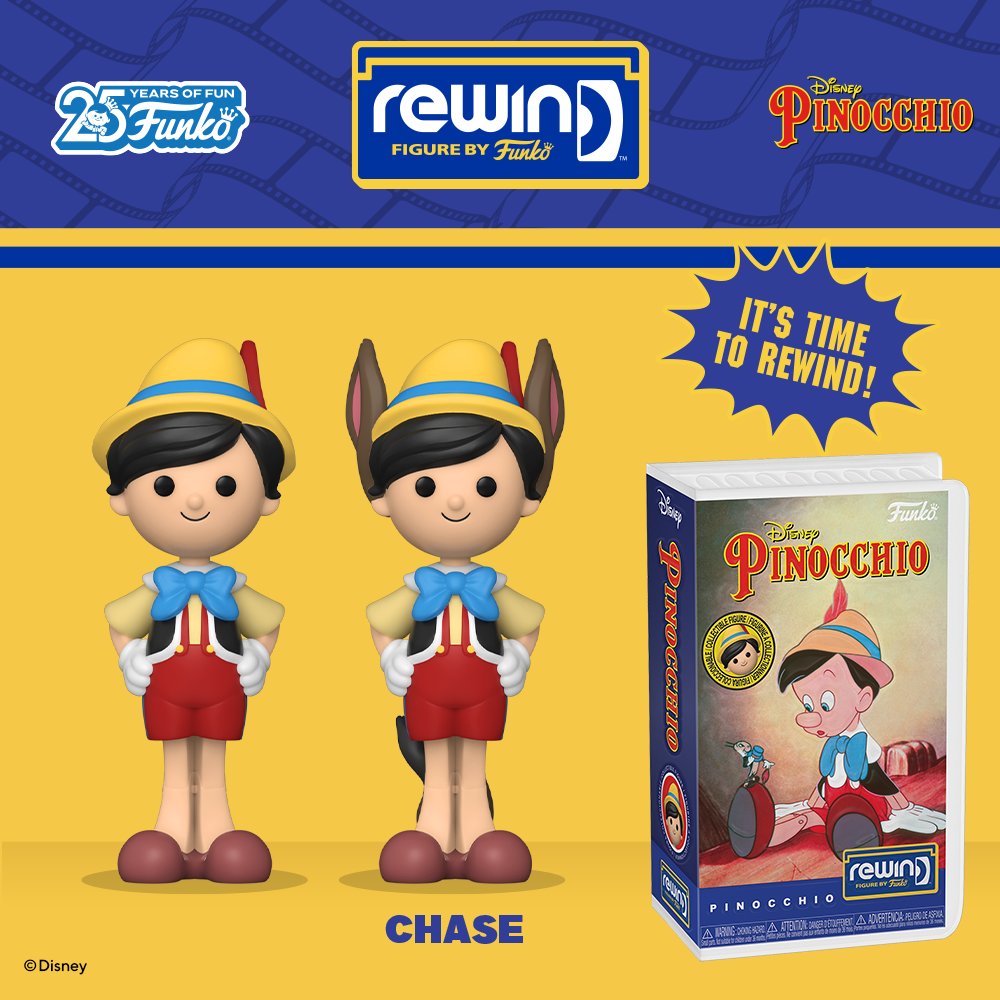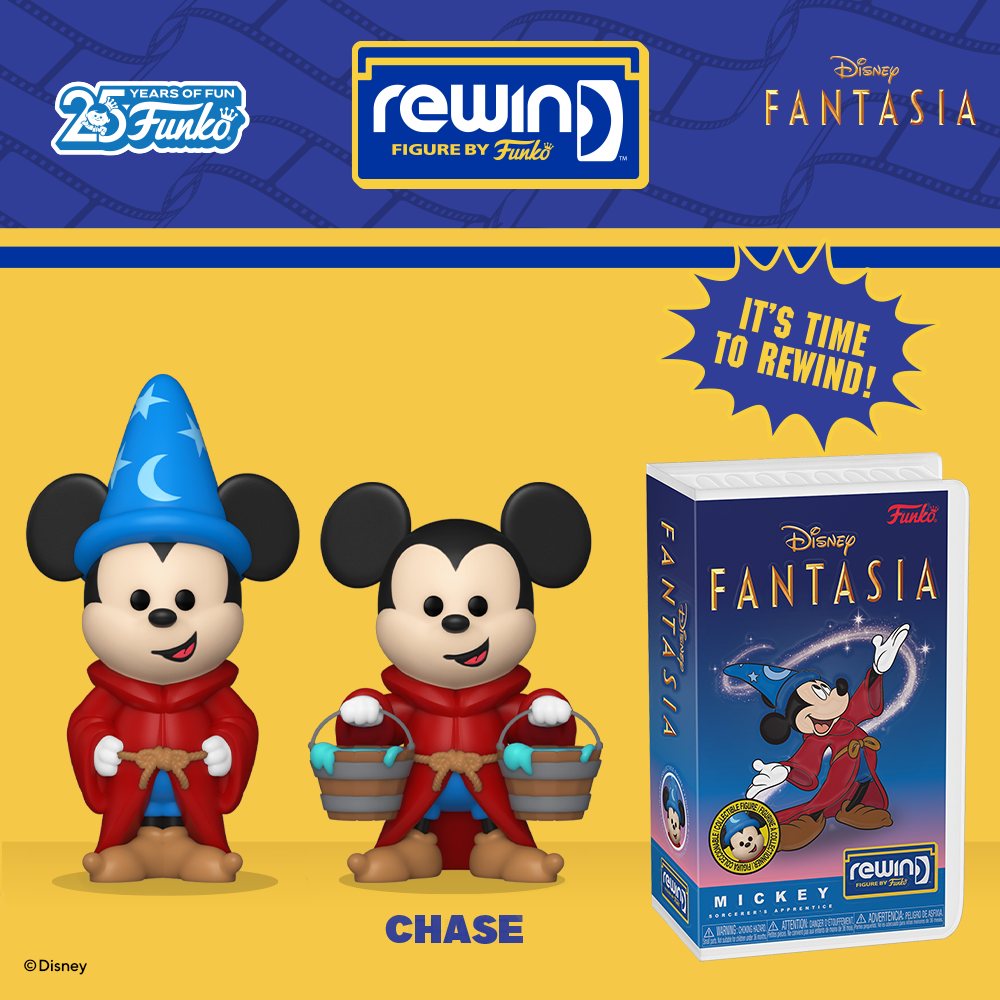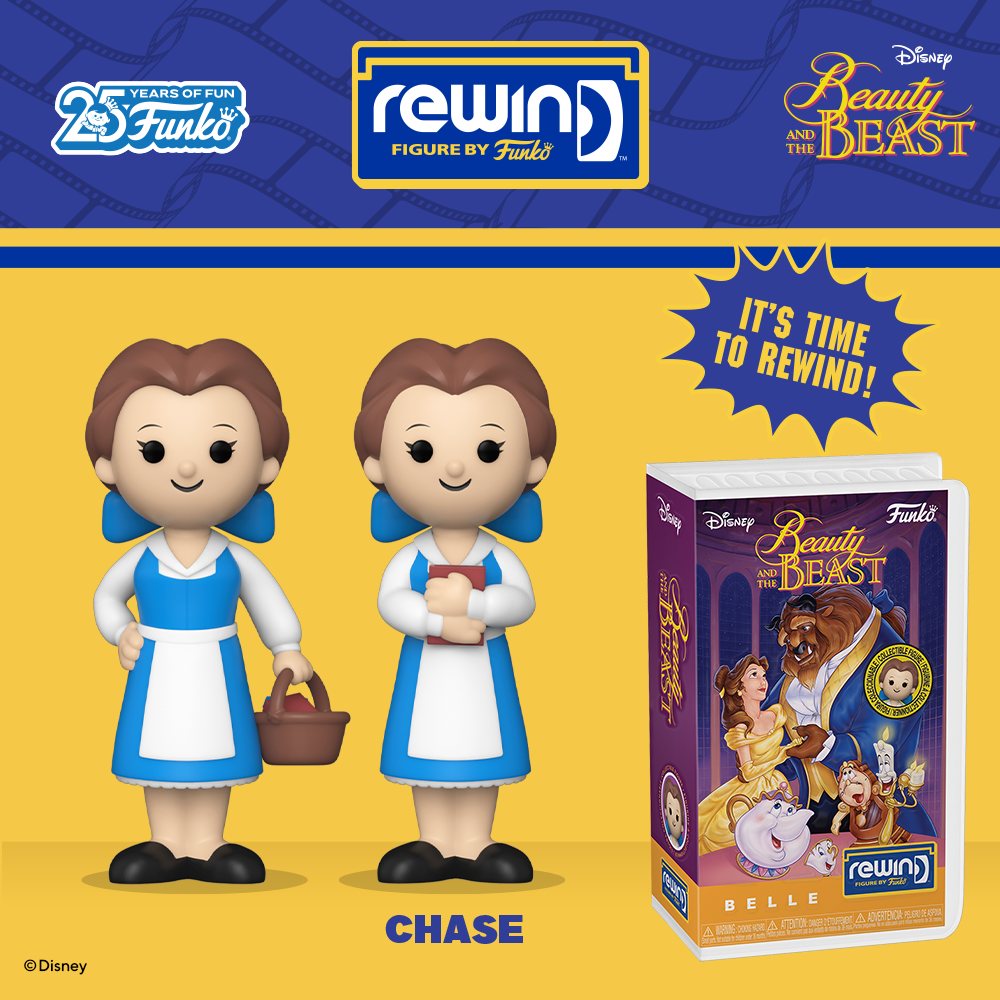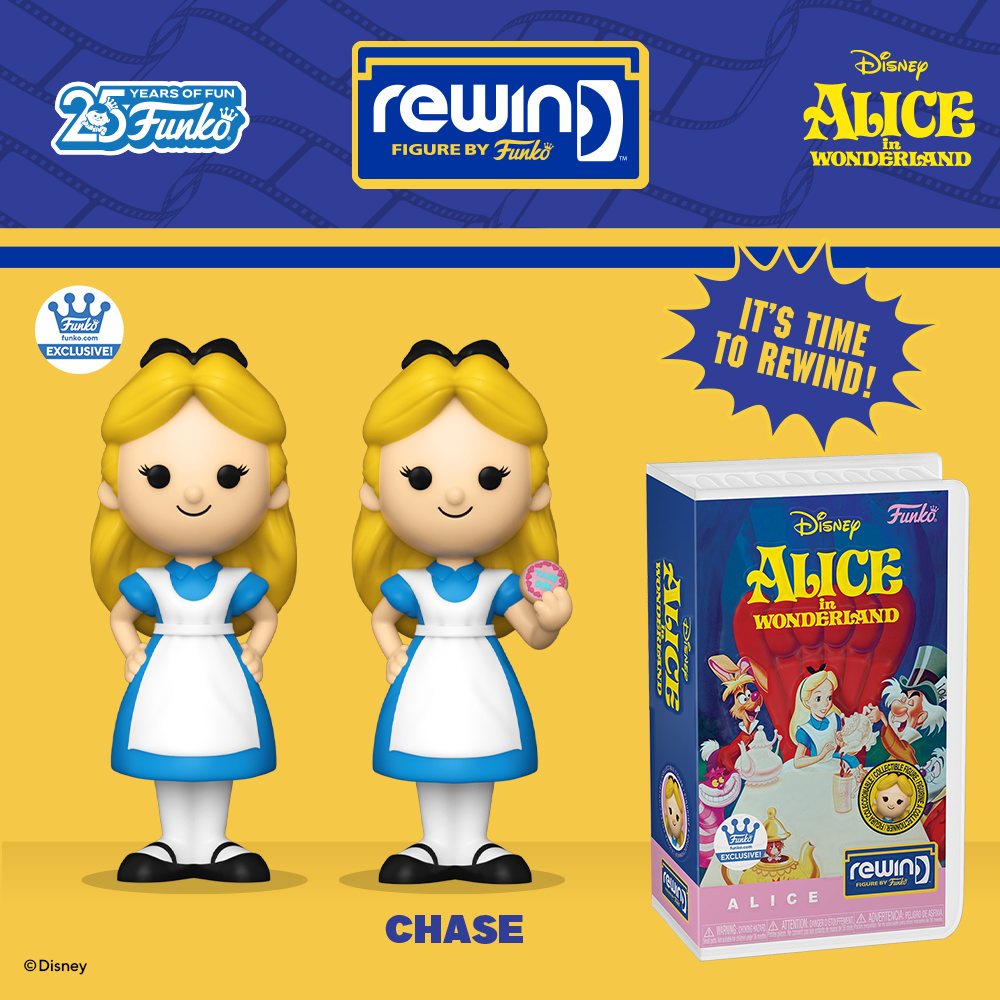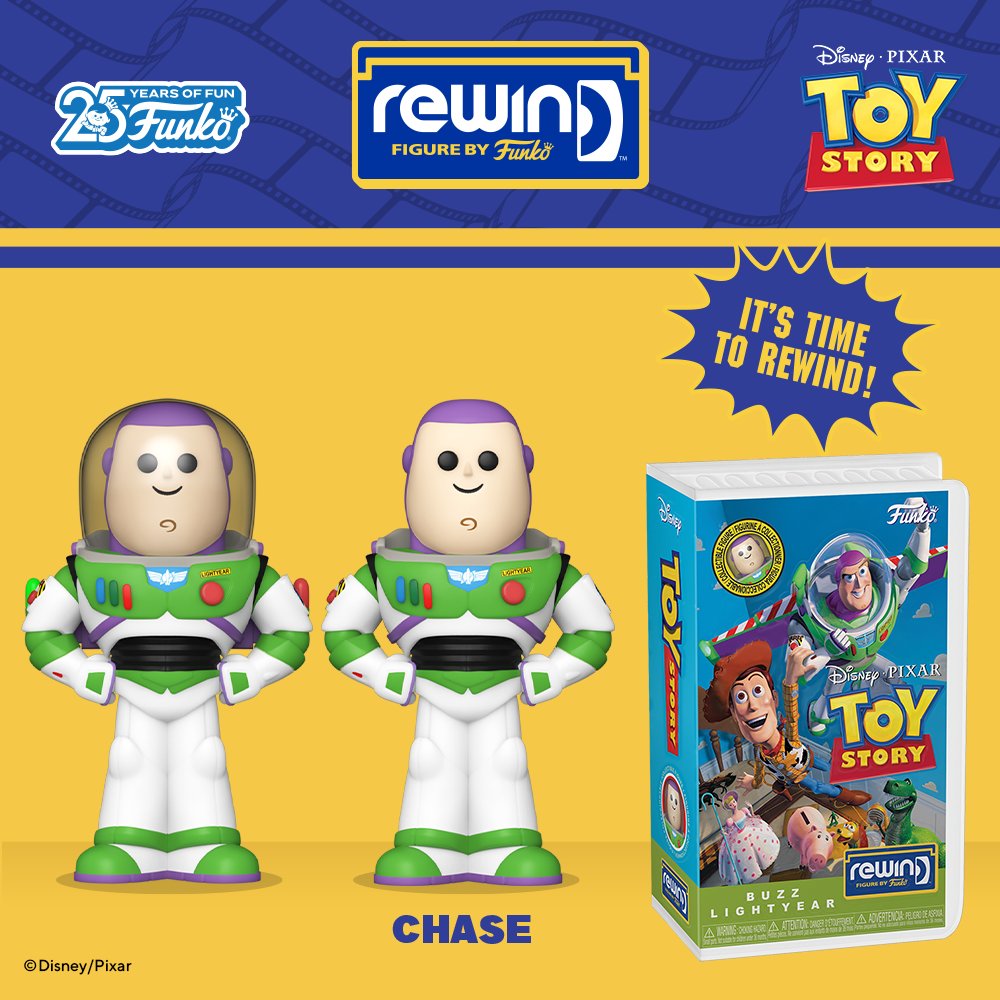 Funko Pop! Blockbuster Rewind Funko Vinyl Figures – Wave 2
Available at:
Starting now, you can receive 10% off in-stock items with my special link at Entertainment Earth!
 Enjoy!
As an Amazon Associate I earn from qualifying purchases
Want more stuff like this?
Get the best viral stories straight into your inbox!
Don't worry, we don't spam