Unveiling the New Loki Season 2 Funko Pops! (2023 Edition)
The Marvel universe never ceases to surprise and enthrall its audience. In an exciting new reveal, fans can now get their hands on the much-anticipated Loki Season 2 Funko Pops! (2023 Edition), a collection that promises to be as enigmatic and captivating as the series itself.
UPDATE: Now available for pre-order! To get your hands on these Pop Vinyl Figures at their release, be sure to check out the links I've provided below – click to jump or scroll to continue reading!
Loki Season 2 Funko Pops! – The 2023 Mischief Collection
Navigating the wild, mind-bending terrain of Loki Season 2 was a journey all its own. As the dust settles on timelines and time slips, fans can get their hands on another dimension of the Marvel universe with the latest Loki Season 2 Funko Pops!
The new line, charmingly encapsulating the series' distilled essence, extends a petite olive branch to lovers of Loki and his misadventures, enshrining his time-trotting tales in adorable vinyl.
Imbued with the series' multifaceted complexity, each figure, standing modest yet enigmatic, becomes a petite sentinel of Loki's riveting journey through the vacillating TVA timelines.
Without spilling its story secrets, these charming miniatures spark reverberations of the mystery-shrouded adventures unfolding splendidly in the series.
Marvel, alongside Funko, invites collectors to cherish these enigmatic echoes from Loki's world, graciously nestled into our mundane realm. A quaint yet spirited homage to the universe that Loki perpetually tangles and untangles, wouldn't you agree?
Unveiling the  Loki Season 2 Funko Pop List for this year's release:
Loki Funko Pop! Vinyl Figure
Mobius in TVA Temporal Core Suit Funko Pop! Vinyl Figure
Sylvie Funko Pop! Vinyl Figure
Renslayer with Miss Minutes (1893) Funko Pop! Vinyl Figure
Victor Timely (1893) Funko Pop! Vinyl Figure
Don Personal Watercraft Salesman Figure Funko Pop! Ride – Target Exclusive
Loki Season 2 Funko Pop! Vinyl Figures can be found for pre-order at the links below (click to jump!)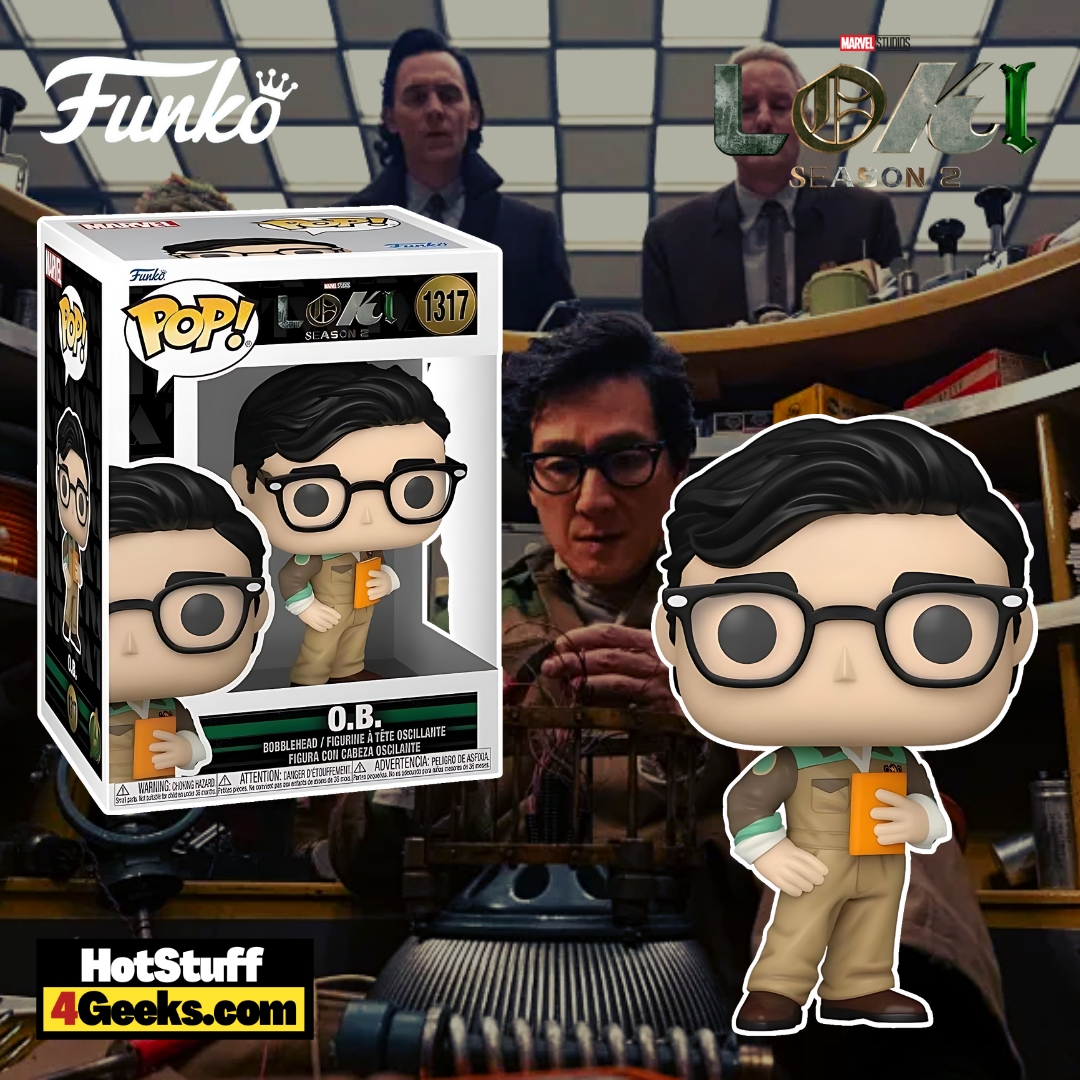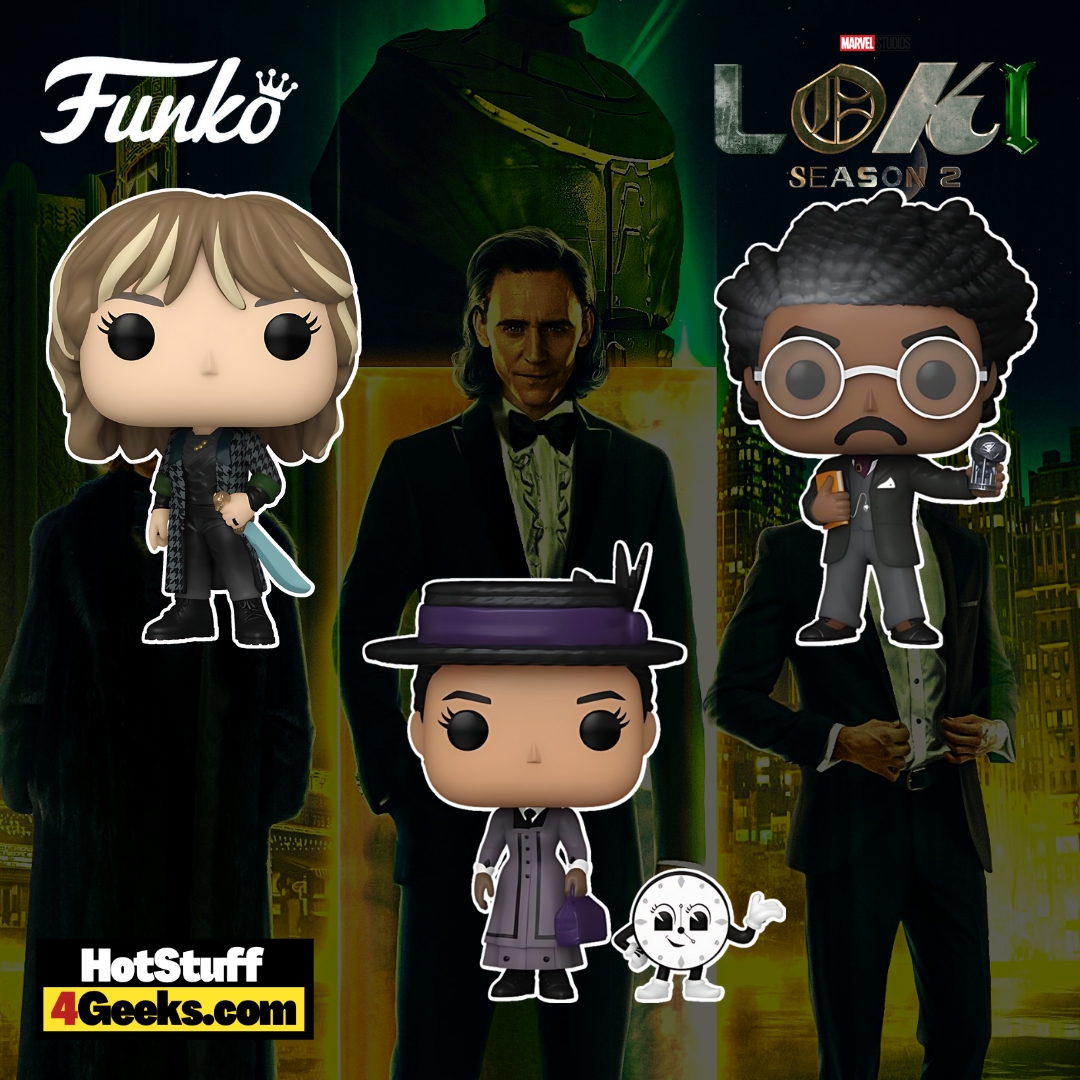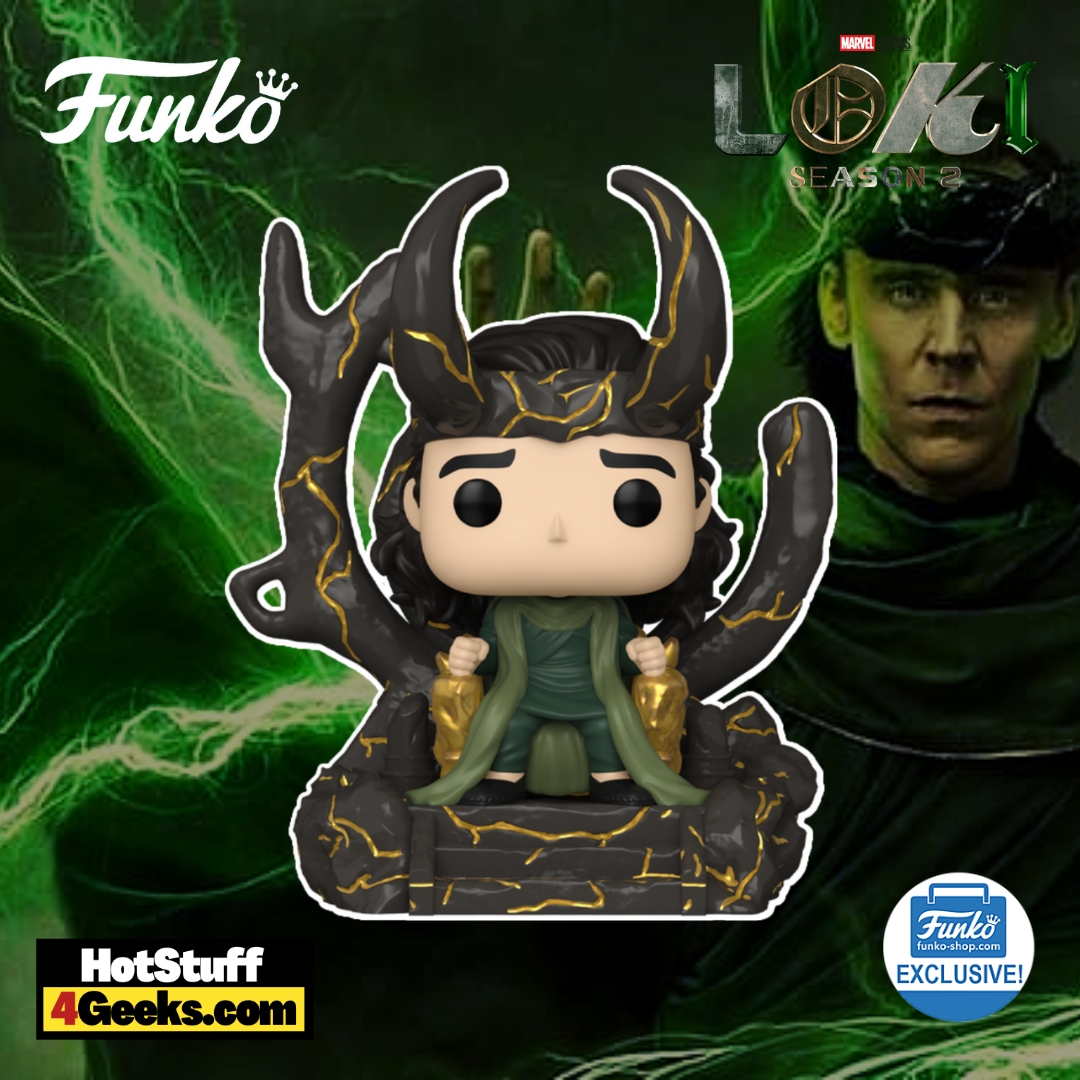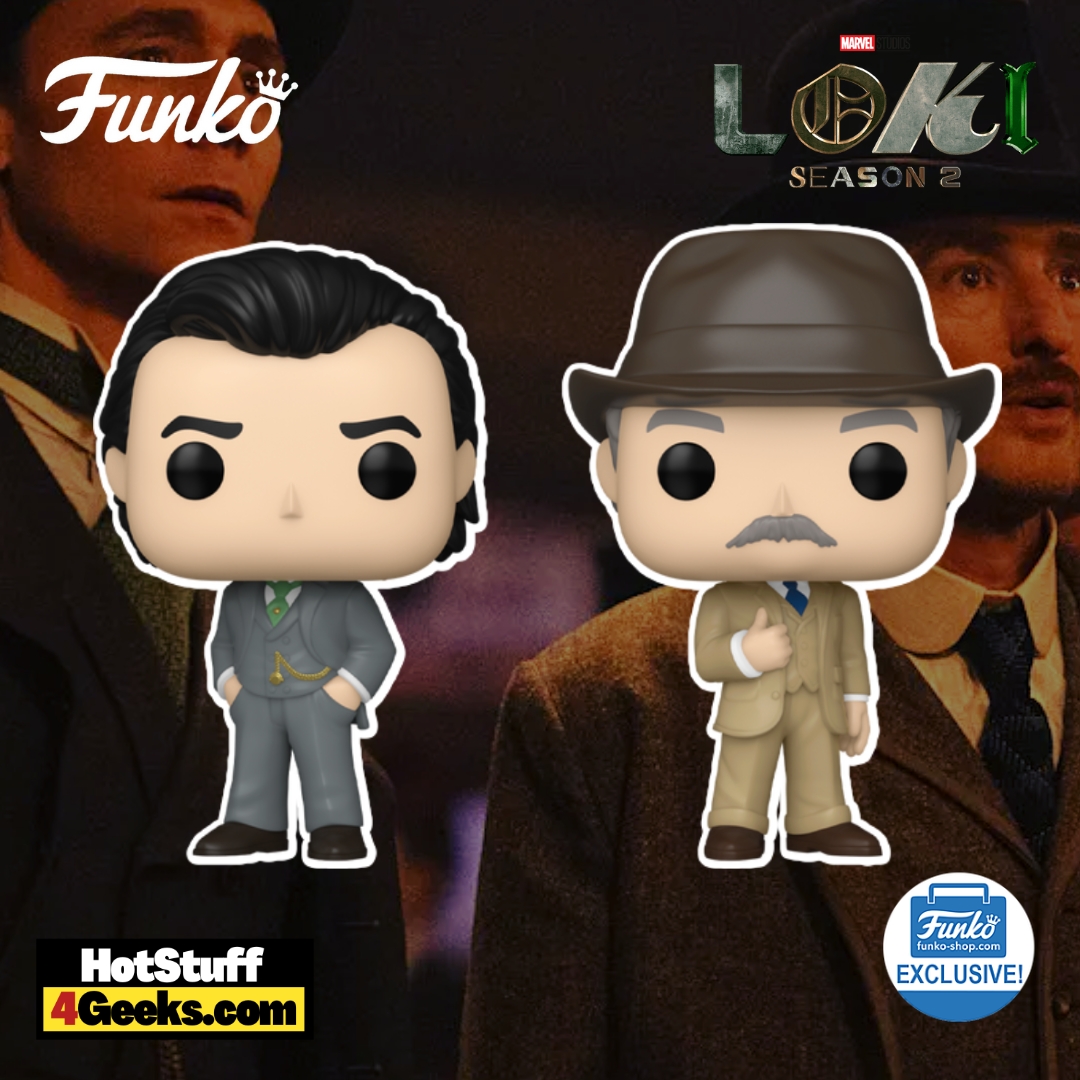 Marvel's Crown Jewel: Loki Season 2 Breaks the Mold and Expectations
Marvel's Loki has always been a whirlwind of chaos and charisma, embodying the trickster archetype with grace and mischief.
With the launch of Loki Season 2, the adventures have only intensified, making it almost labyrinthine in its perplexity.
Just when you thought things couldn't get more intricate and swirly, this season pushes the boundaries, giving fans and newcomers a run for their money.
Let's cut to the chase. Production-wise, this season has outdone itself. One could argue that it's even superior to its predecessor.
The impressive and less CGI-dependent production design strikes the fans straight off the bat. Gone are the days of over-reliance on CGI sets.
Instead, we're treated to many practical, breathtaking settings, making one reminisce about the golden age of hands-on filmography. A particular trip back to 19th-century Chicago is something that stands out.
As a history enthusiast, I couldn't help but be taken aback by the blend of authenticity and cinematic creativity on display.
But here's where the plot throws a wrench in our gears. It's a bit of a roller coaster, and not always in a fun, thrill-seeking way.
While the series boasts of a compelling aesthetic and seems like an opulent feast for the eyes, the storyline left many scratching their heads.
If you're expecting a seamless continuation from the Season 1 cliffhanger, adjust those expectations.
The narrative decides to take a different path, one that is fraught with even more temporal chaos and conundrums.
Tom Hiddleston's Loki remains the beating heart of the series, with Owen Wilson's Mobius serving as the perfect counterpart.
Their dynamics continue to be electric, and Ke Huy Quan's character, Ourobouros, introduces another layer of complexity and intrigue.
The show attempts to dig deeper into the convoluted world of time travel and multiverse narratives, though some argue it leans more toward the former.
The Time Variance Authority (TVA) is central to the plotline once again, but the rules, intentions, and mechanisms of the TVA seem more enigmatic than ever.
While the series promises big revelations, there's a hovering sense of uncertainty about whether all these narrative threads will converge to provide satisfying answers.
However, the elephant in the room remains the inclusion of Jonathan Majors' character.
Given his real-world controversies, there's an undeniable air of tension surrounding his portrayal, which permeates through his scenes, making it difficult to separate the art from the artist.
Marvel's foray into complex storytelling, both within and outside its universe, is laudable. But with Loki Season 2, one wonders if they've bitten off more than they can chew.
Nevertheless, it remains an essential watch, not just for its star-studded cast and impeccable production values but for its potential to reshape the MCU's future. Only time (and space) will tell where this enigmatic journey takes us.
In light of these twists and turns, Marvel fans have yet another treasure to look forward to: the new Loki Season 2 Funko Pops!
These delightful collectibles encapsulate the season's spirit, providing a nostalgic keepsake and a glimpse into the series' cryptic allure.
As the narrative weaves its intricate tales, these Funko Pops are tangible reminders of Loki's undying charm and influence in the Marvel universe.
As an Amazon Associate I earn from qualifying purchases
Want more stuff like this?
Get the best viral stories straight into your inbox!
Don't worry, we don't spam