2022 NEW Warner Brother's 100th Anniversary Funko Pops!
To celebrate Warner Brother's 100th Anniversary, a new line of Funko pops is coming out, featuring some of our all-time favorite characters!
The pop figures are now available for pre-order at the links below – click to jump or scroll to continue reading!
It's been a long 100 years for Warner Brothers, and what better way to celebrate than by releasing a new line of Funko Pops?
The collection includes characters like Bugs Bunny, Daffy Duck, and Tweety, each reimagined as one of the Scooby-Doo gang.
That's right, folks. Looney Tunes fans can now get their favorite characters in Scooby-Doo Funko Pop form. Each character is decked out in their classic cartoon attire and ready to solve some mysteries.
So if you're looking for a fun new way to show your love for these iconic characters, grab yourself a set of these Funko Pops. You're sure to have a blast!
So. Here are the Warner Brothers 100 years, featuring Funko pops for this release:
Mystery Machine With Bugs Funko Pop! Ride Vinyl Figure
Taz as Scooby Funko Pop! Vinyl Figure
Bugs as Fred Funko Pop! Vinyl Figure
Lola as Daphne Funko Pop! Vinyl Figure
Daffy as Shaggy Funko Pop! Vinyl Figure
Tweety as Velma Funko Pop! Vinyl Figure!
The Looney Tunes X Scooby-Doo crossover Funko Pop! Vinyl Figures, celebrating the Warner Brother 100th Anniversary, is now available for pre-order at the links below (click to jump!)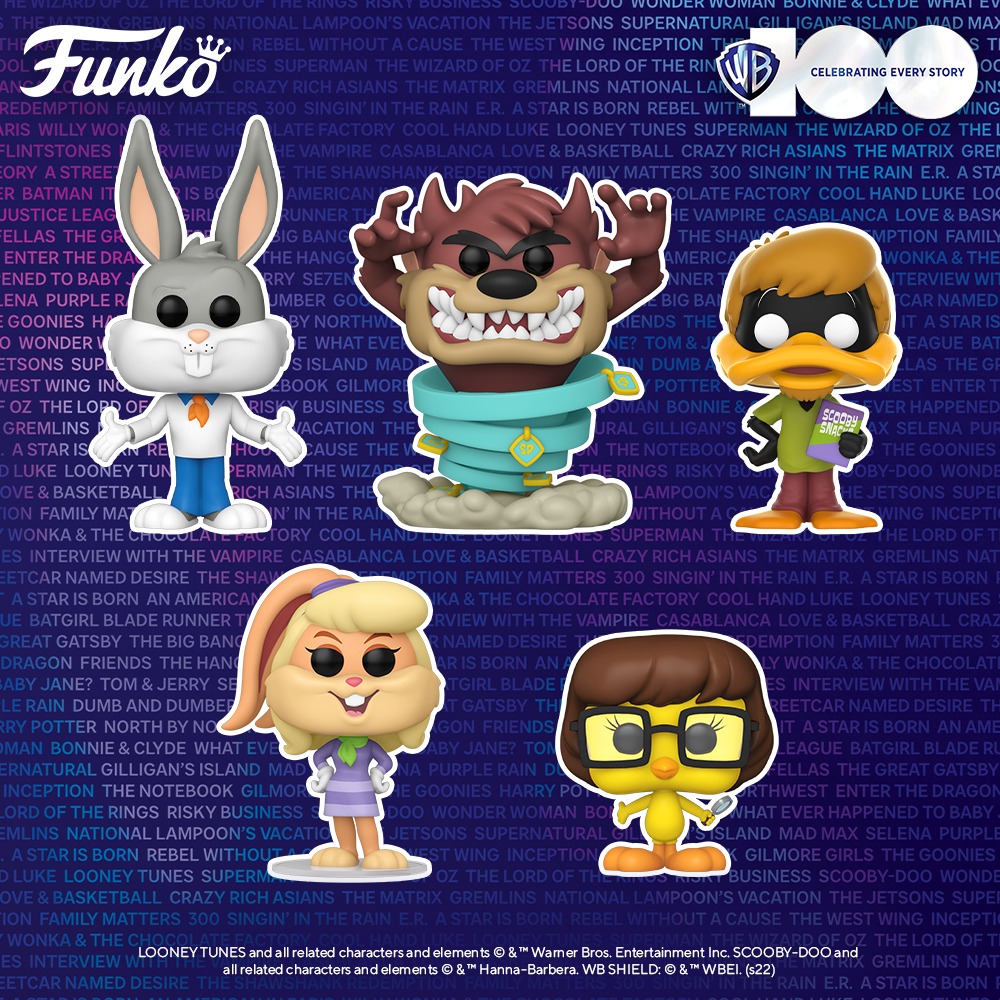 It's hard to believe that Warner Brothers is already 100 years old! It seems like only yesterday that we were first introduced to characters like Bugs Bunny, Daffy Duck, and Tweety Bird.
Over the past century, Warner Brothers have become one of the most iconic names in entertainment, showing no signs of slowing down.
Warner Brothers have always been at the forefront of innovation, from their humble beginnings in the silent era to its silver screen dominance.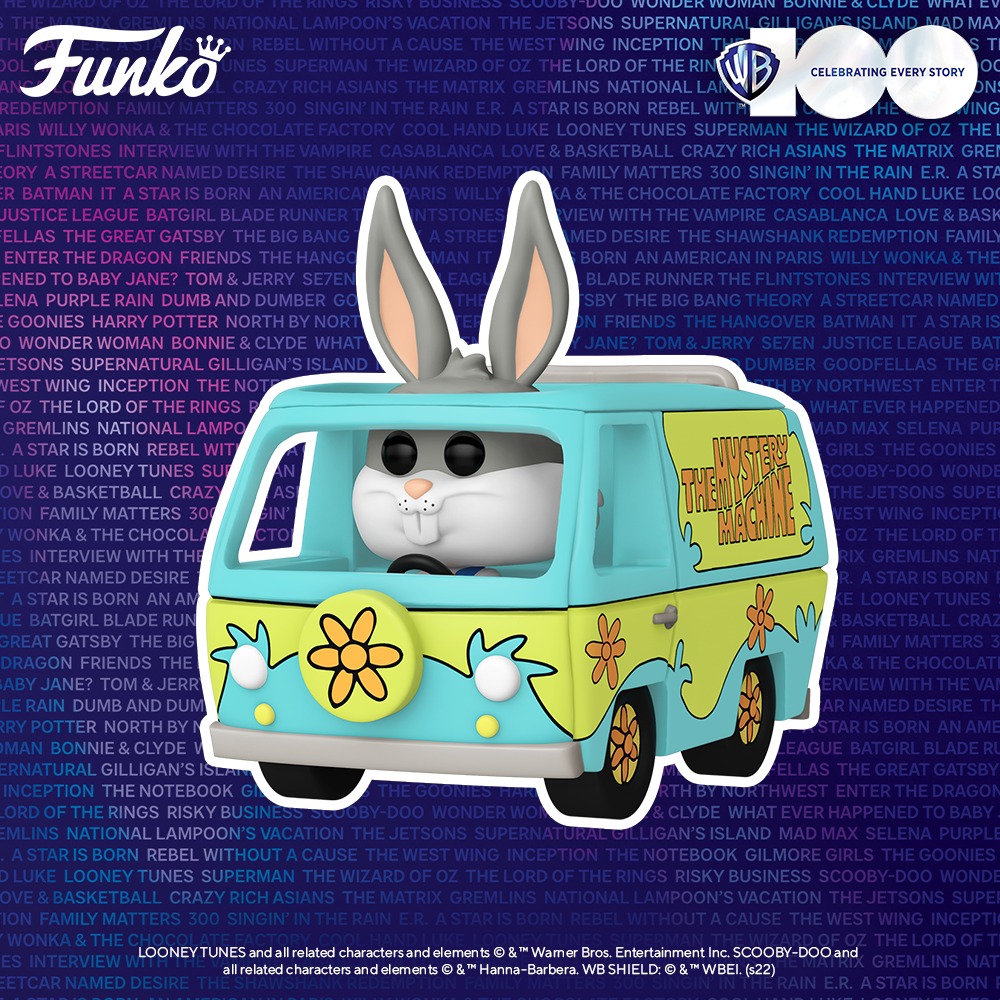 In recent years, Warner Brothers have been a pioneer in CGI animation, with hits like "The Lego Movie" and "The Polar Express."
They were one of the first studios to embrace sound film technology and early adopters of color film.
So as we celebrate its 100th Anniversary, let's look back at some of the company's most memorable cartoons.
One of the earliest and most popular Warner Brothers cartoons was "Porky Pig."
First introduced in 1935, Porky was an instant hit with audiences thanks to his lovable personality and catchphrase, "Th-th-th-that's all folks!"
Other early Warner Brothers cartoons included "Daffy Duck," "Bugs Bunny," and "Tweety Bird."
These characters quickly became household names and remain popular to this day.
Over the years, Warner Brothers have produced some of the most beloved animated films of all time, including "The Looney Tunes Movie" (1981), "Who Framed Roger Rabbit" (1988), and "The Iron Giant" (1999).
More recent releases like "The Lego Movie" (2014) and "The Lego Batman Movie" (2017) have also been huge successes, cementing Warner Brothers' reputation as a top purveyor of family-friendly entertainment.
No matter what the future holds, there's no doubt that Warner Brothers will be leading the way.
So, Happy Anniversary, Warner Brothers! Here's to another 100 years of great entertainment!
Starting now, you can receive 10% off in-stock items and free shipping on $39+ orders with my special link at Entertainment Earth!
You can also use CODE: 4geeks anytime. Enjoy!
As an Amazon Associate I earn from qualifying purchases
Want more stuff like this?
Get the best viral stories straight into your inbox!
Don't worry, we don't spam