WonderCon 2023: Disney: Powerline Funko Pop!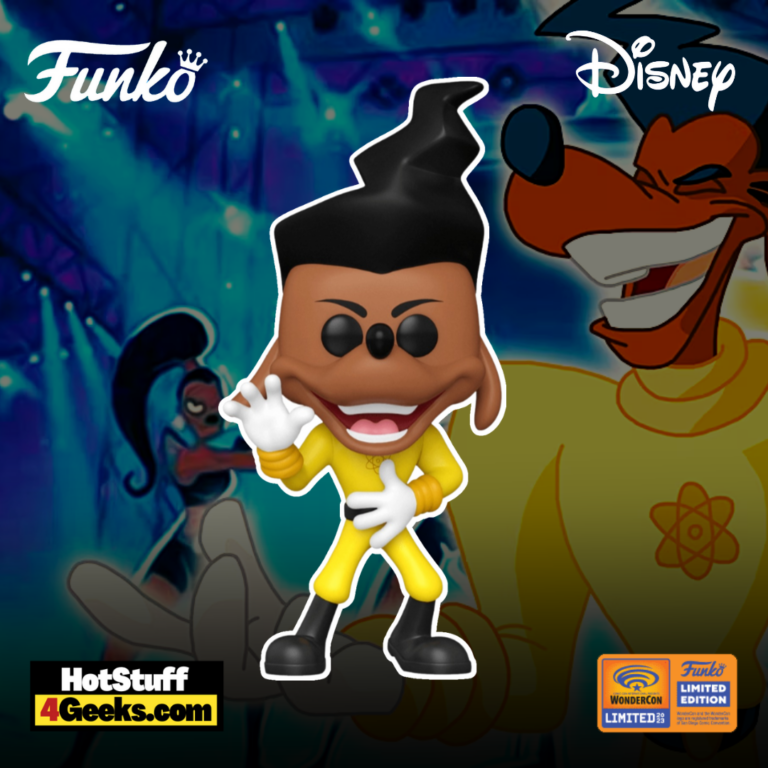 The new Funko POP! Disney: Powerline Funko Pop! Vinyl Figure – WonderCon 2023 and Funko Shop Shared Exclusive will be available online starting at 6 AM PT on Friday, March 24, at the links below (click to jump!)
Are you a fan of A Goofy Movie and its iconic pop star, Powerline? Then you're in luck! Funko is releasing a brand new Powerline Funko Pop! inspired by the beloved Disney movie, and it's sure to be a hit with collectors and fans alike.
This animated musical icon comes in a fabulously vibrant figure of the pop star alter-ego of Disney's Max Goof as he embarks on his legendary concert tour.
The Poppified figure captures Powerline in all his spiky hair-do glory, wearing the same rockin' ensemble he wore for his electrifying performance
. Whether you display him in your bedroom or keep him tucked away for trading with fellow Funko collectors, this Funko Pop! version will surely fill any movie fan with nostalgic glee.
The Wondrous Comic Con 2023 exclusive Powerline Funko Pop! can be found at the links below as soon as the online sale begins (click to jump!)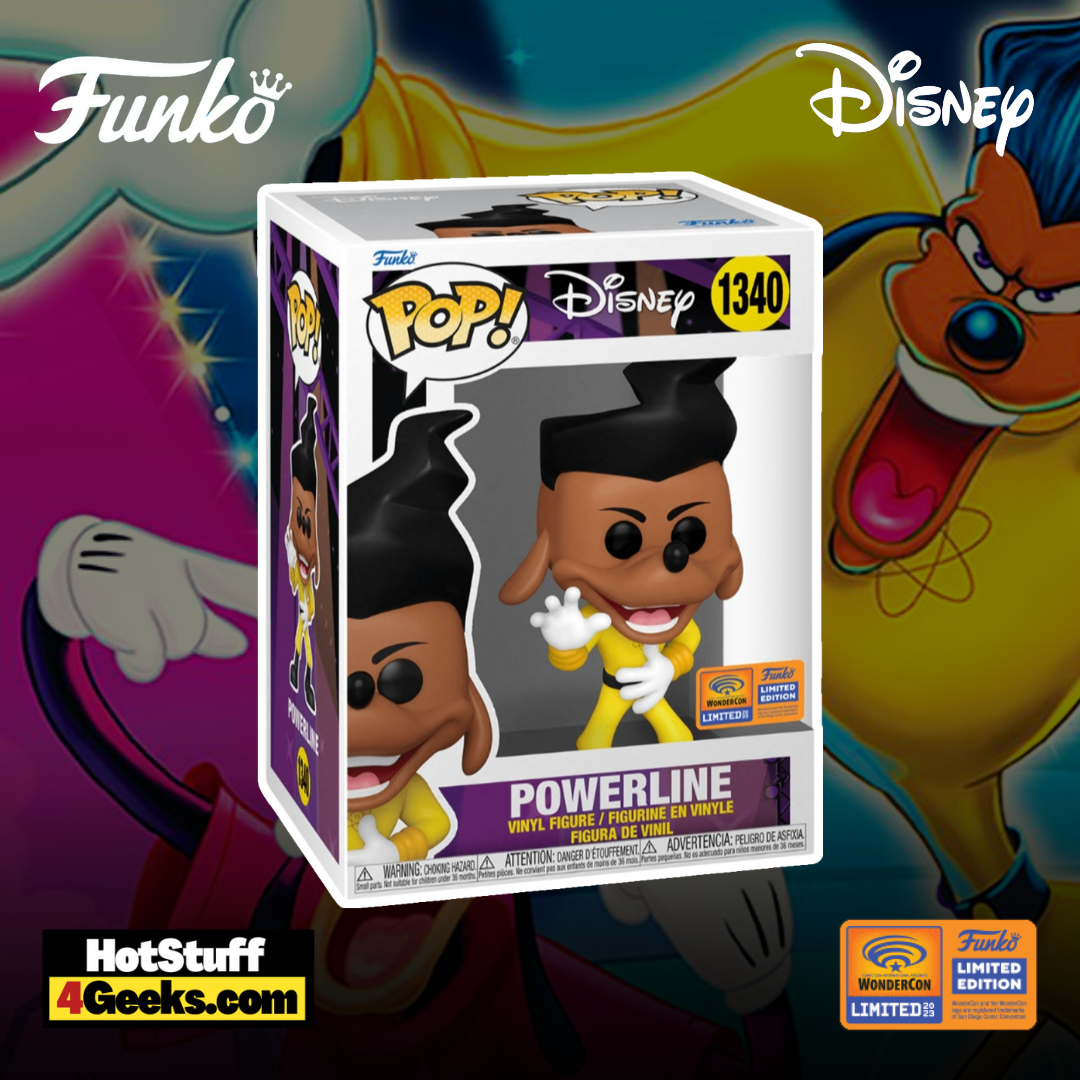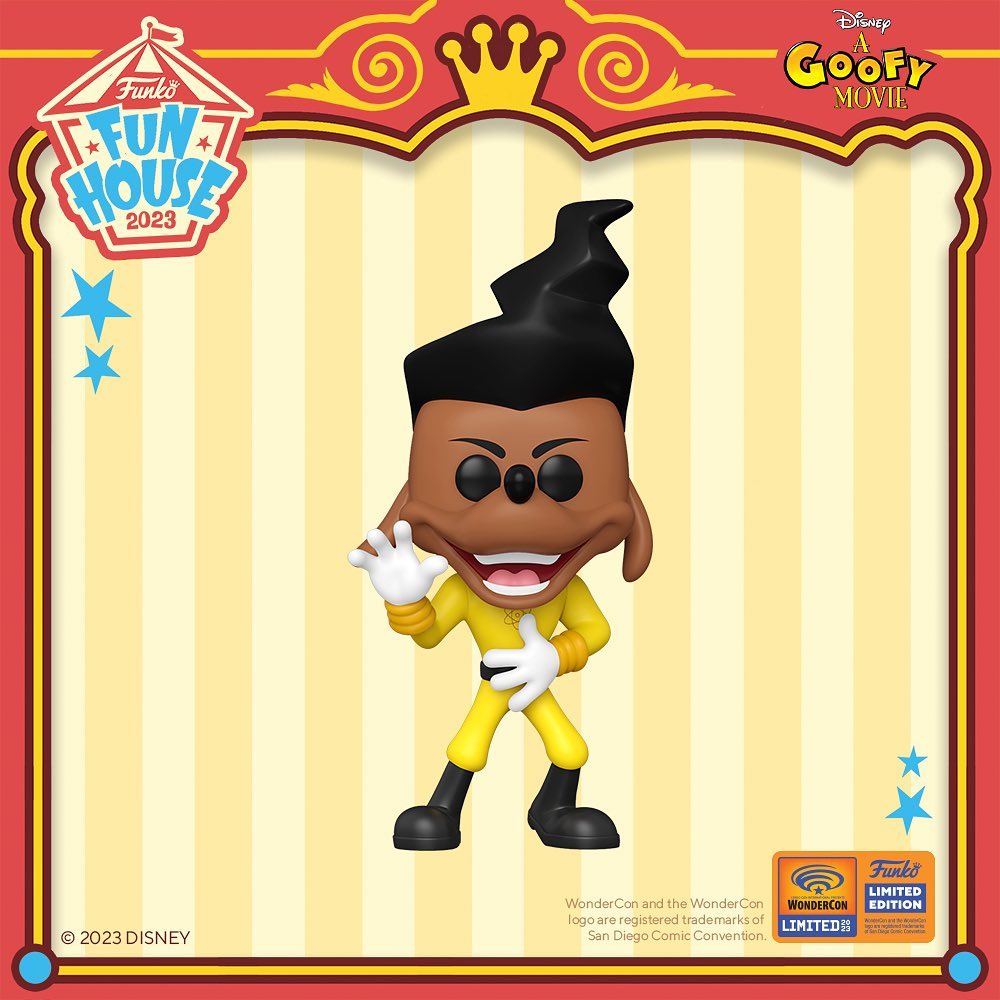 If you're a fan of '90s animated movies, then you're probably familiar with the iconic character Powerline from A Goofy Movie.
This beloved film, which Disney released in 1995, has captured viewers' hearts for decades, thanks in no small part to Powerline's electrifying performance.
Powerline, who is portrayed by the talented musician Tevin Campbell, is a larger-than-life character who oozes confidence and charisma.
His flamboyant nature and show-stopping performances have made him a fan favorite, and it's easy to see why.
In the movie, Powerline's appearance is an important part of the narrative structure.
His remixed "Stand Out" version sets the stage for Goofy and Max's bonding moment and kickstarts their epic road trip adventure.
But Powerline is more than just a plot device. He represents the ultimate dream of every young person – to be a superstar.
With his incredible singing voice and mesmerizing stage presence, he embodies the kind of talent that leaves audiences spellbound.
In fact, Powerline's performances in A Goofy Movie are so impressive that they inspired real-life musicians.
Many artists have covered his songs over the years, and his legacy continues to influence music and pop culture to this day.
Of course, part of what makes Powerline so memorable is his iconic look.
With his wild hair, flashy outfit, and signature dance moves, he's instantly recognizable and impossible to ignore.
But perhaps the most enduring aspect of Powerline's character is his message of self-confidence.
Throughout the movie, he encourages Max to believe in himself and to stand out from the crowd.
It's a lesson that resonates with viewers of all ages and has helped cement Powerline's status as a beloved icon of '90s pop culture.
You can check all the Wondercon 2023 Funko releases here.
Funko POP! Disney: Powerline Funko Pop! Vinyl Figure – WonderCon 2023 and Funko Shop Shared Exclusive
Available at:
Starting now, you can receive 10% off in-stock items with my special link at Entertainment Earth!
 Enjoy!
As an Amazon Associate I earn from qualifying purchases
Want more stuff like this?
Get the best viral stories straight into your inbox!
Don't worry, we don't spam