WonderCon 2023: Evil Queen Funko Vinyl SODA 3-Liter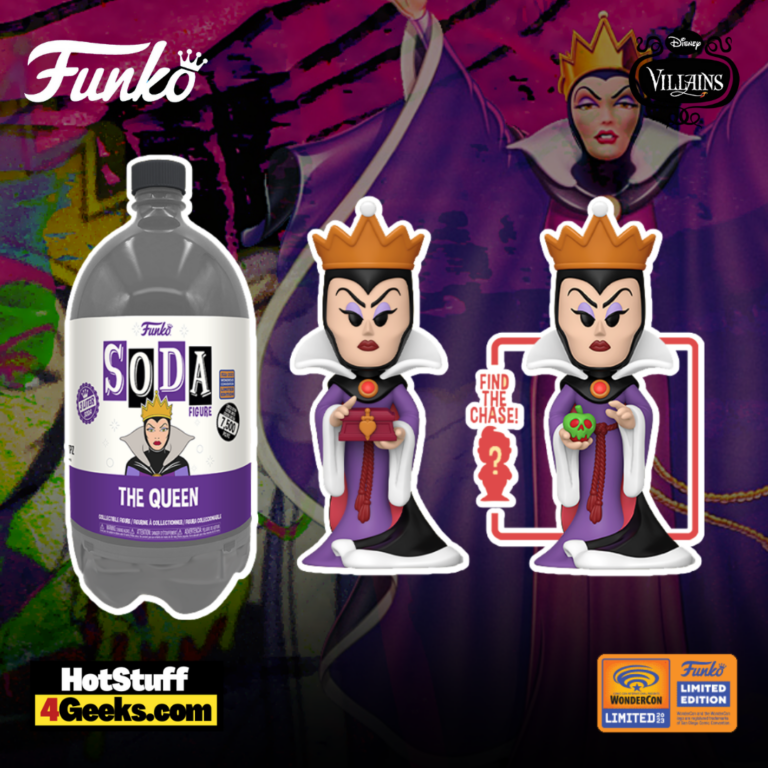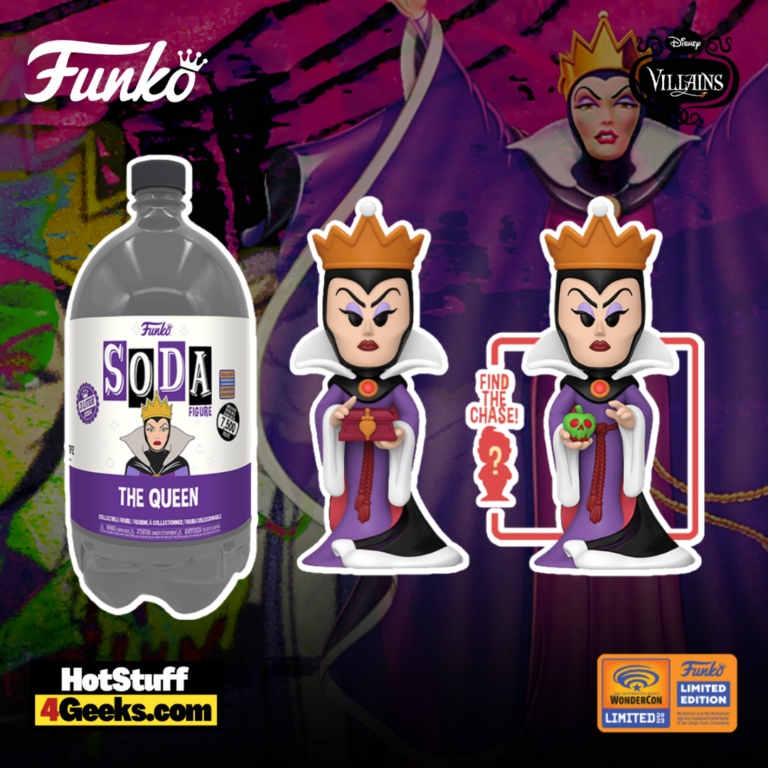 The new Funko POP! Disney Villains – Evil Queen with Chase Funko Vinyl SODA 3-Liter – WonderCon 2023 and Funko Shop Shared Exclusive will be available online starting at 6 AM PT on Friday, March 24, at the links below (click to jump!)
Vinyl SODA from Funko has taken the fandom world by storm, and their newest 3-Liter edition featuring Disney Villains will surely make any collector jump for joy.
Starring the Evil Queen, the 3-liter bottle of delicious soda comes complete with a 7″ figure and collectible disc.
Perfect for collectors who want to start a new collection or complement an existing one, this Vinyl SODA creation allows fans to add a unique piece of memorabilia to their collection that won't be found anywhere else.
This 3-liter of funkified soda will make a statement in any fan's collection!
The Wondrous Comic Con 2023 exclusive Evil Queen Funko SODA 3-Liter can be found at the links below as soon as the online sale begins (click to jump!)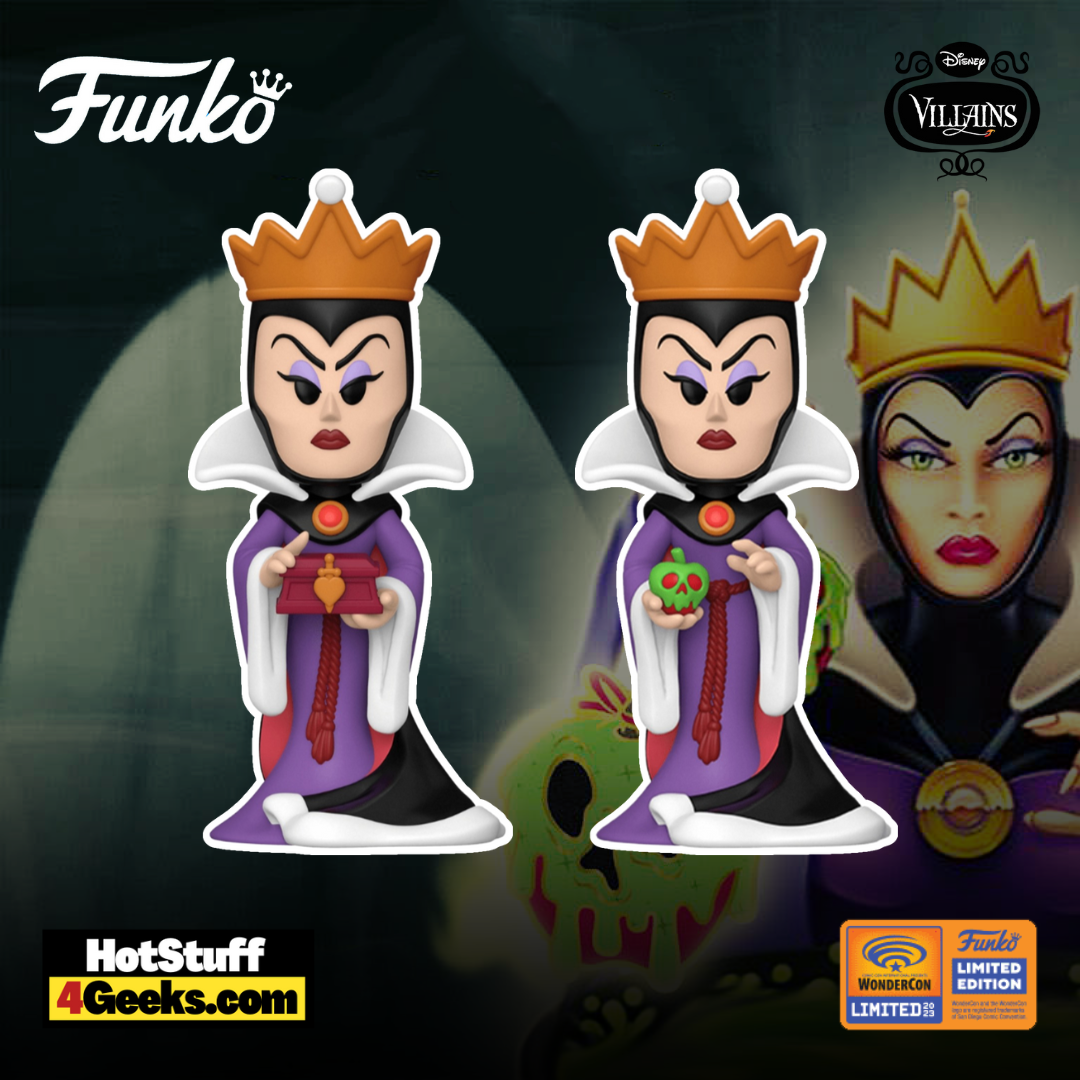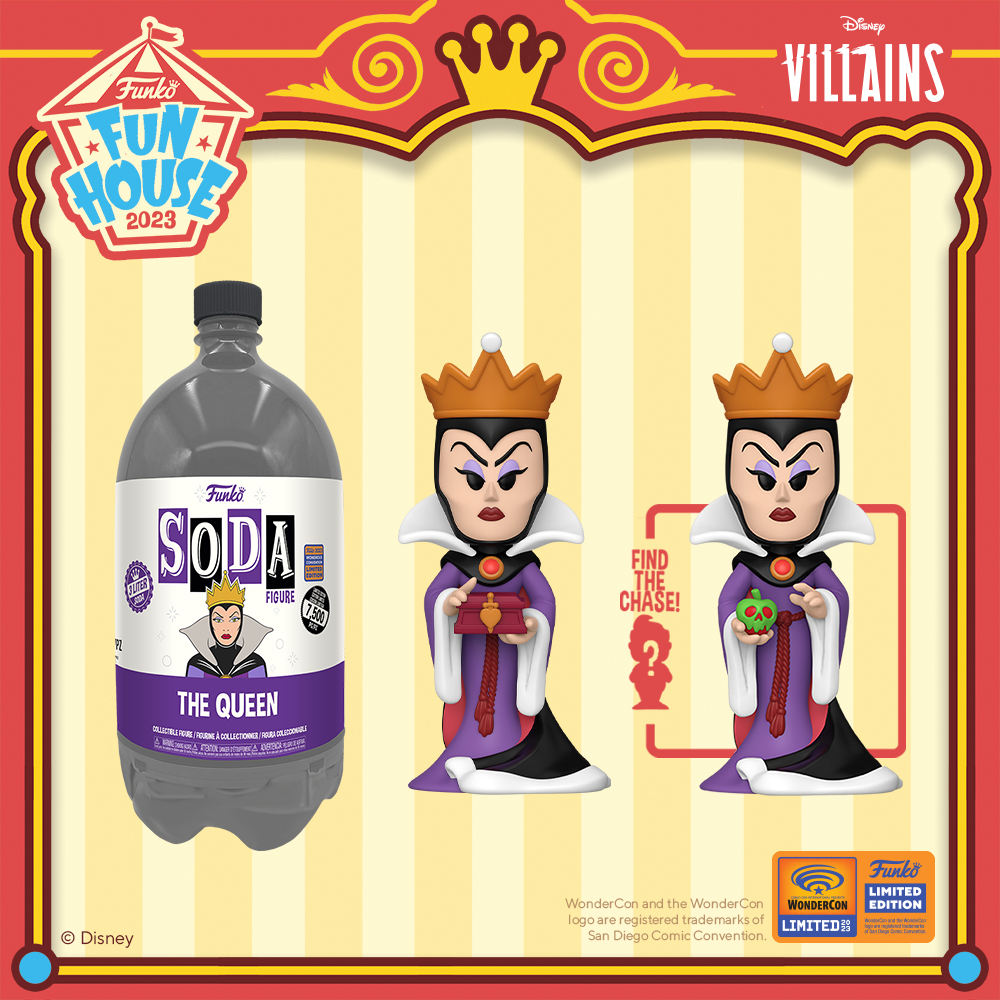 Once upon a time, in a far-off land, there lived a queen. But this Queen was not like any other.
She was a wicked queen, an evil queen, a queen so ruthless that she would stop at nothing to achieve her goals.
She was the one and only Evil Queen, and she has made a lasting impact on pop culture.
The Evil Queen, also known as the Wicked Queen, Queen Grimhilde, or just the Queen,  appears as the main antagonist in Walt Disney Productions' first animated feature film Snow White and the Seven Dwarfs.
Her character has been interpreted in many different ways over the years, from the classic Disney villain to more modern takes on the character.
One of the reasons why the Evil Queen is such an important character in pop culture is her iconic appearance.
With her flowing black robes, her sharp features, and her cold, calculating gaze, she is the epitome of a classic villain.
She has become a symbol of Evil, representing all that is dark and dangerous in the world.
But the Evil Queen is not just a symbol. She is also a complex and fascinating character with a backstory that has captivated audiences for decades.
Her obsession with beauty and her jealousy of Snow White has been analyzed and deconstructed by countless scholars and critics, making her a figure of great interest to anyone who studies literature or media.
In addition to her role in Snow White and the Seven Dwarfs, the Evil Queen has also appeared in many other forms of media over the years.
From comic books to video games to live-action movies, she has proven to be a character that can adapt to any medium.
She has even been referenced in popular songs, such as "Evil Queen" by the band 7 Year Bitch.
But perhaps the most important reason why the Evil Queen is such an important character in pop culture is that she represents something deeply ingrained in human nature.
She represents our fears and anxieties about aging, about losing our looks and our power, and about being replaced by someone younger and more beautiful.
She is a cautionary tale, warning us about the dangers of envy and vanity.
You can check all the Wondercon 2023 Funko releases here.
Funko POP! Disney Villains – Evil Queen with Chase Funko Vinyl SODA 3-Liter – WonderCon 2023 and Funko Shop Shared Exclusive
Available at:
Starting now, you can receive 10% off in-stock items with my special link at Entertainment Earth!
 Enjoy!
As an Amazon Associate I earn from qualifying purchases
Want more stuff like this?
Get the best viral stories straight into your inbox!
Don't worry, we don't spam