WonderCon 2023: GotG 2: Baby Groot with Detonator Funko Pop!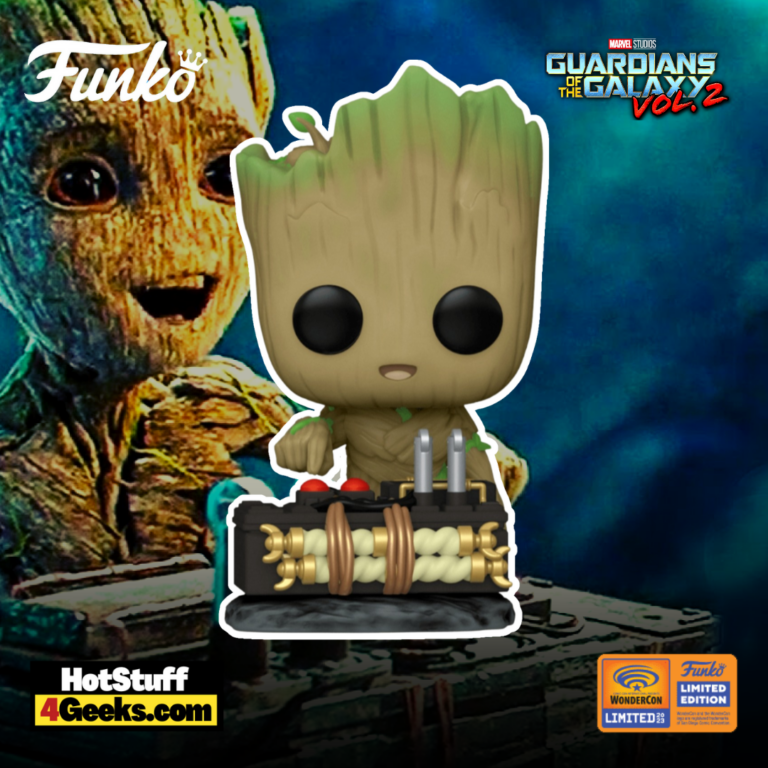 The new Funko POP! Marvel Studios' Guardians of the Galaxy: Vol. 2 – Baby Groot with Detonator Funko Pop! Vinyl Figure – WonderCon 2023 and Walmart Shared Exclusive will be available online starting at 6 AM PT on Friday, March 24, at the links below (click to jump!)
The new Baby Groot with Detonator Funko Pop! brings you up close with this adorable little creature and reminds us of the scene that made us cheer and scream all at once as he supports his team in the final battle against Ego.
With his innocent charm and bright-eyed attitude, Baby Groot had already endeared himself to the audience by the time Guardians of the Galaxy: Volume 2 came out.
But when it came time for him to save the universe from Ego's destructive core, the stakes were higher than ever.
In a nail-bitingly tense few moments, we watch as Rocket desperately tries to explain how to use the detonator he has given Baby Groot, but every attempt strikes out.
Finally, after three failed attempts (and a healthy dose of luck), things worked out in our heroes' favor, leaving us relieved and in awe of Baby Groot's loveable courage.
The Wondrous Comic Con 2023 exclusive Baby Groot with Detonator Funko Pop! can be found at the links below as soon as the online sale begins (click to jump!)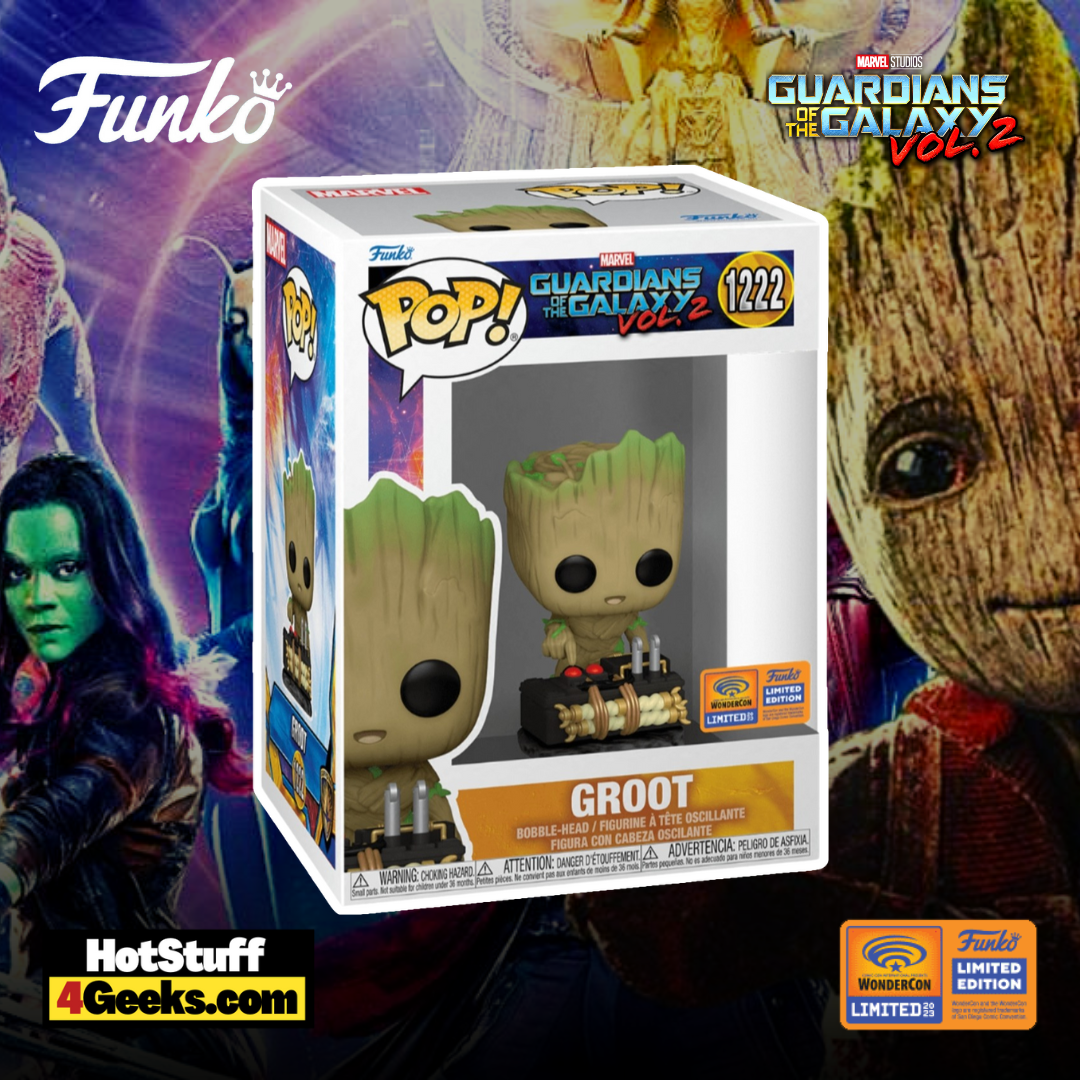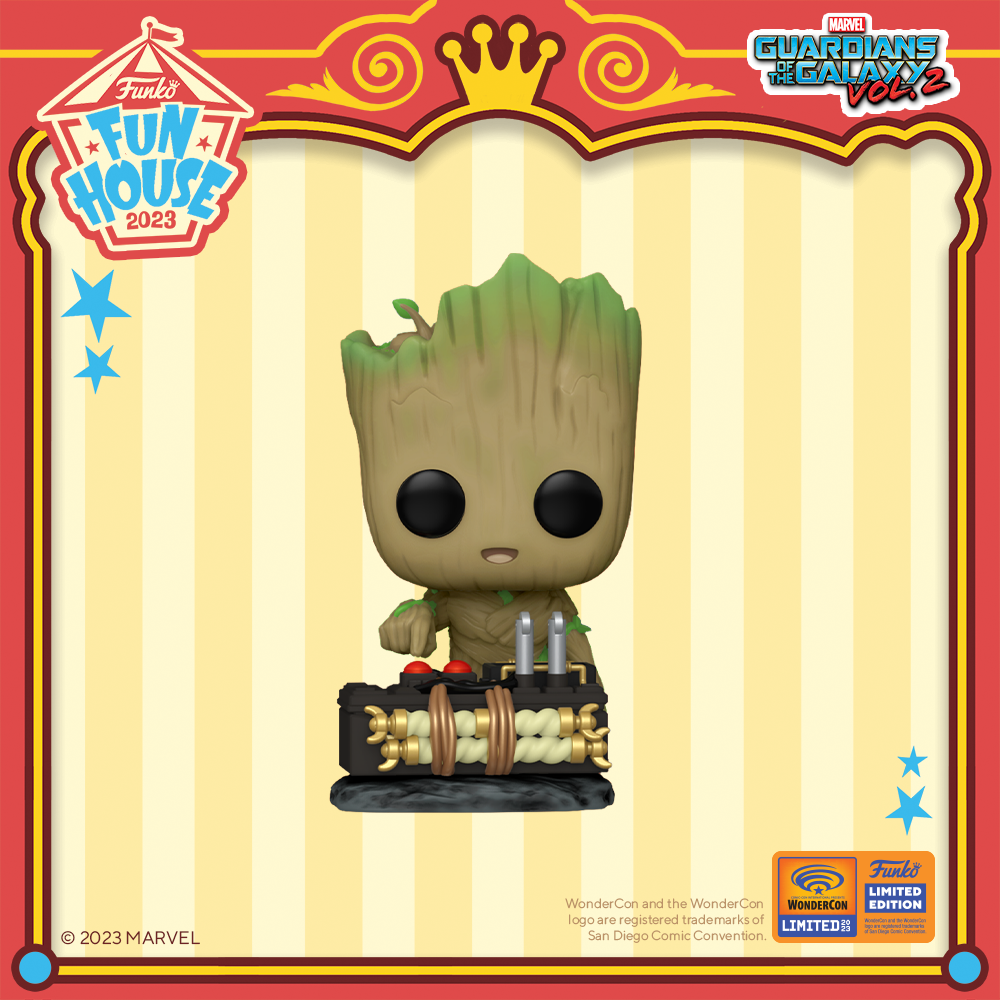 Are you a Marvel fan you probably fell in love with the adorable Baby Groot in Guardians of the Galaxy Vol. 2.
This little tree-like creature stole the show with his cute antics and limited vocabulary.
However, one scene had everyone on the edge of their seats – when Groot struggled to figure out which button to press on the detonator.
In the final battle of the movie, the team had to destroy Ego's core with a bomb, and the only one small enough to get there was Baby Groot.
Rocket gave him the detonator, but Groot couldn't grasp how to use it. Rocket tried to explain which button to press and which not to, but Groot kept going for the wrong one.
This scene was hilarious and nerve-wracking as we watched Baby Groot try to save the day while potentially putting himself in danger.
It also highlights the relationship between Rocket and Groot, as Rocket tries to protect his little friend while also trying to accomplish their mission.
But what makes Groot such a beloved character? Is it his cute appearance? His limited vocabulary? Or is it something more?
Groot is actually a very complex character, despite his simple appearance and vocabulary. He has a unique connection with nature and the ability to manipulate it to his advantage.
He also has a strong bond with his fellow Guardians, notably Rocket, who he sees as a father figure.
Groot's sacrifice at the end of the first Guardians of the Galaxy movie also cemented him as a heroic character.
He gave his life to save his friends, and even though he was reborn as Baby Groot, his sacrifice was not forgotten.
Overall, Groot is a character that we can all relate to on some level.
He may be a talking tree, but he embodies the values of friendship, sacrifice, and loyalty. And let's not forget his adorable dance moves!
You can check all the Wondercon 2023 Funko releases here.
Funko POP! Marvel Studios' Guardians of the Galaxy: Vol. 2 – Baby Groot with Detonator Funko Pop! Vinyl Figure – WonderCon 2023 and Walmart Shared Exclusive
Available at:
Starting now, you can receive 10% off in-stock items with my special link at Entertainment Earth!
 Enjoy!
As an Amazon Associate I earn from qualifying purchases
Want more stuff like this?
Get the best viral stories straight into your inbox!
Don't worry, we don't spam