WonderCon 2023: Quantumania – Lord Krylar Funko Pop!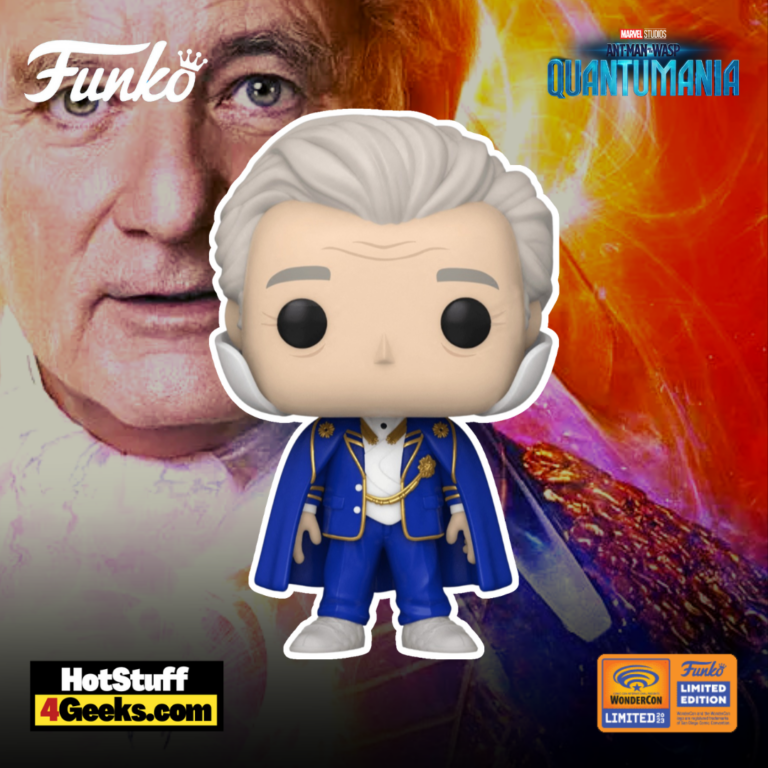 The new Funko POP! Marvel Studios' Ant-Man and the Wasp: Quantumania – Lord Krylar Funko Pop! Vinyl Figure – WonderCon 2023 and Funko Shop Shared Exclusive will be available online starting at 6 AM PT on Friday, March 24, at the links below (click to jump!)
Marvel fans, get ready to add another Funko Pop to your collection!
The latest addition to the line-up is none other than Lord Krylar from Ant-Man and the Wasp: Quantumania, played by the legendary Bill Murray.
For those who may not be familiar with Lord Krylar, he is a character introduced in the Marvel Comics universe as a former partner of Janet van Dyne during her 30-year entrapment in the Quantum Realm.
In Ant-Man and the Wasp: Quantumania film, Lord Krylar plays a crucial role in helping Scott Lang and his team rescue Janet from the Quantum Realm.
Bill Murray is known for his incredible comedic talent, and his role as Lord Krylar brought his signature humor to the big screen.
As Funko Pops have become a must-have for Marvel fans, the Lord Krylar Funko Pop will surely be a popular addition to collections worldwide. The design of the Pop features Lord Krylar in his signature outfit, complete with his unusual headgear.
Not only is this Funko Pop a great addition to any Marvel collection, but it is also a fun way to show support for Bill Murray and his incredible talent.
Fans of the actor can add this Pop to their collections alongside other Bill Murray characters, such as his iconic role in Ghostbusters or his hilarious performance in Groundhog Day.
The Wondrous Comic Con 2023 exclusive Lord Krylar Funko Pop! can be found at the links below as soon as the online sale begins (click to jump!)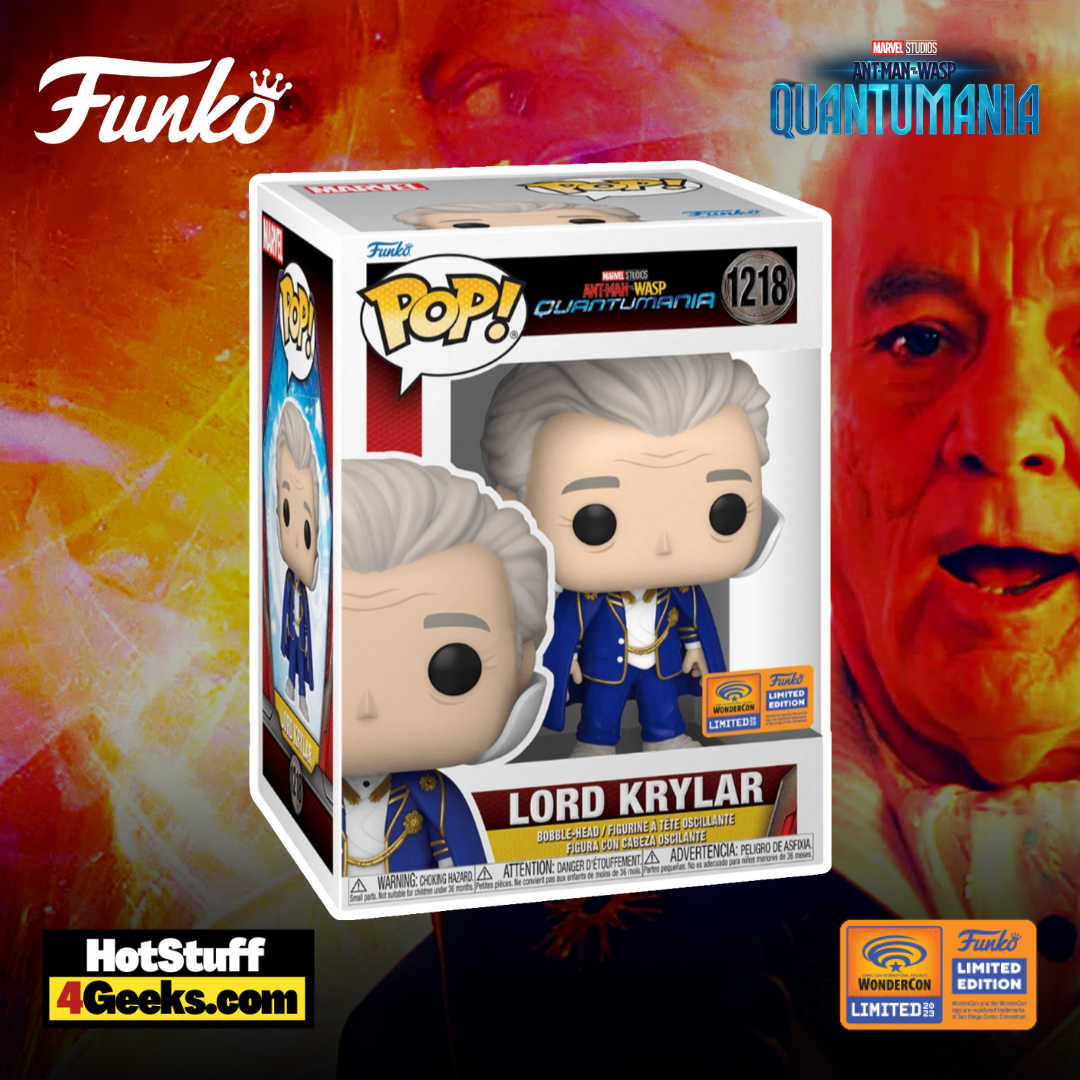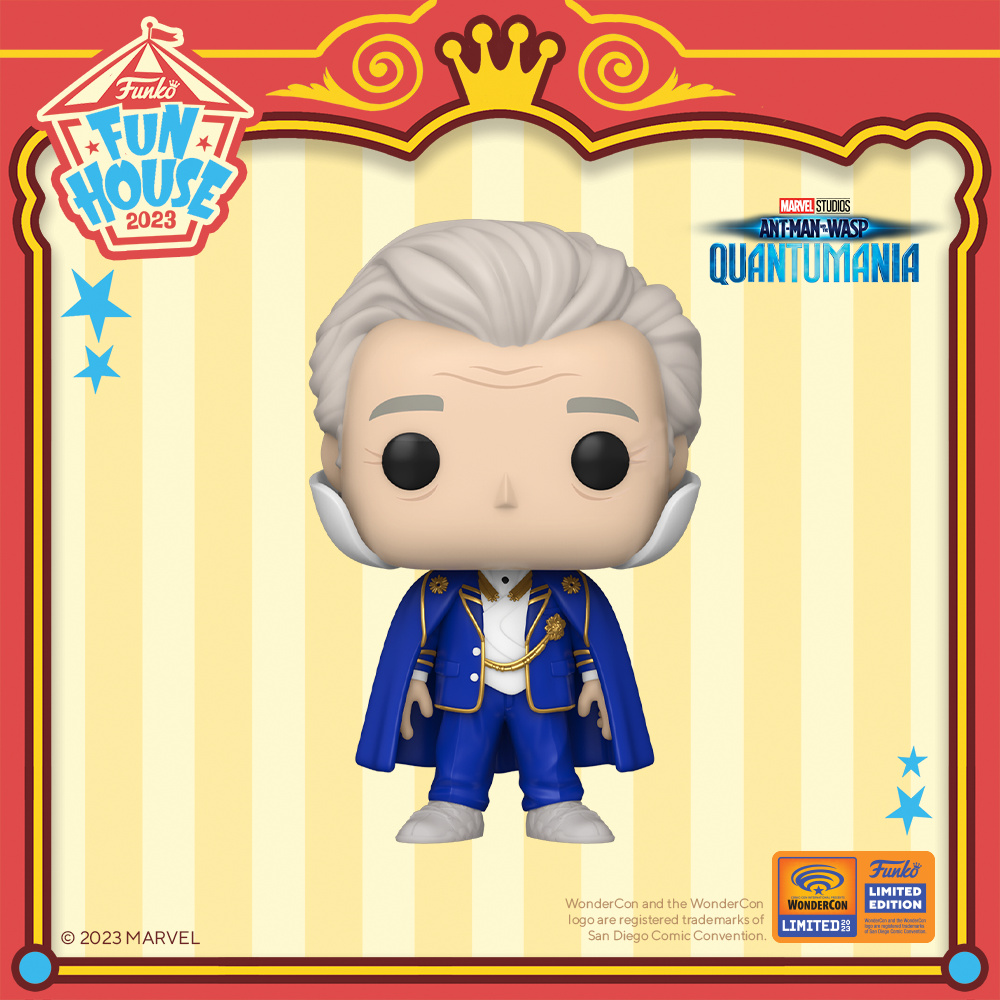 Ant-Man and the Wasp: Quantumania was one of the year's most anticipated movies, and fans couldn't wait to see what surprises it holds.
One character that has caught viewers' attention is Lord Krylar, played by Bill Murray.
First introduced in The Incredible Hulk #156 in July 1972, Lord Krylar is a green-skinned, humanoid citizen of K'ai, a planet in a microscopic world known as the Micro-Verse.
He is a descendant of the Micro-Verse and a resident of its oldest civilization, called Pitll Pawob. Krylar's most esteemed position is leading a team of mercenaries and contract killers known as the Pitll Pawob assassins.
He also provides services to K'ai's ruler, Lord Visis, by designing unique technological devices with almost magical abilities.
In the comics, Krylar aided Lord Visis in his conflict with the Hulk, who had shrunk himself down to a size suitable for traveling through the Micro-Verse in search of a woman he had fallen in love with named Jarella.
Krylar created a device that manifested any opponent's greatest fears, which in this case was a reckless clone of the Hulk.
However, when the clone suddenly disappeared, an enraged Visis killed Krylar, bringing his brief legacy in Marvel comics to a close.
In the Marvel Cinematic Universe, Lord Krylar calls the Quantum Realm home, where he serves as the governor of a city called Axia.
He is no longer green-skinned but shares some similarities with his comic book counterpart. Krylar also used to fight alongside Janet Van Dyne as a resistance fighter in opposition to Kang the Conqueror's tyranny in the Quantum Realm.
He reveals to Janet that he eventually fell prey to the tyrant's power of persuasion and began working for him, earning him the title of Axia's governor.
Janet Van Dyne, played by Michelle Pfeiffer, calls on Krylar for help finding Scott and Cassie Lang, and it is revealed that they shared a romance while she was stranded in the Quantum Realm.
This leads to a funny argument with a jealous Hank Pym, who admits that he tried dating once while she was missing, but to no avail.
While Lord Krylar's role in Ant-Man and the Wasp: Quantumania may be brief, it is clear that he has an interesting backstory that could lead to further exploration in future Marvel movies.
Fans can't wait to see what surprises the Quantum Realm has in store for them and whether Lord Krylar will make a return.
You can check all the Wondercon 2023 Funko releases here.
Funko POP! Marvel Studios' Ant-Man and the Wasp: Quantumania – Lord Krylar Funko Pop! Vinyl Figure – WonderCon 2023 and Funko Shop Shared Exclusive
Available at:
Starting now, you can receive 10% off in-stock items with my special link at Entertainment Earth!
 Enjoy!
As an Amazon Associate I earn from qualifying purchases
Want more stuff like this?
Get the best viral stories straight into your inbox!
Don't worry, we don't spam