Unleashing the Champion: The Rock's 2023 Funko Pop! Reveal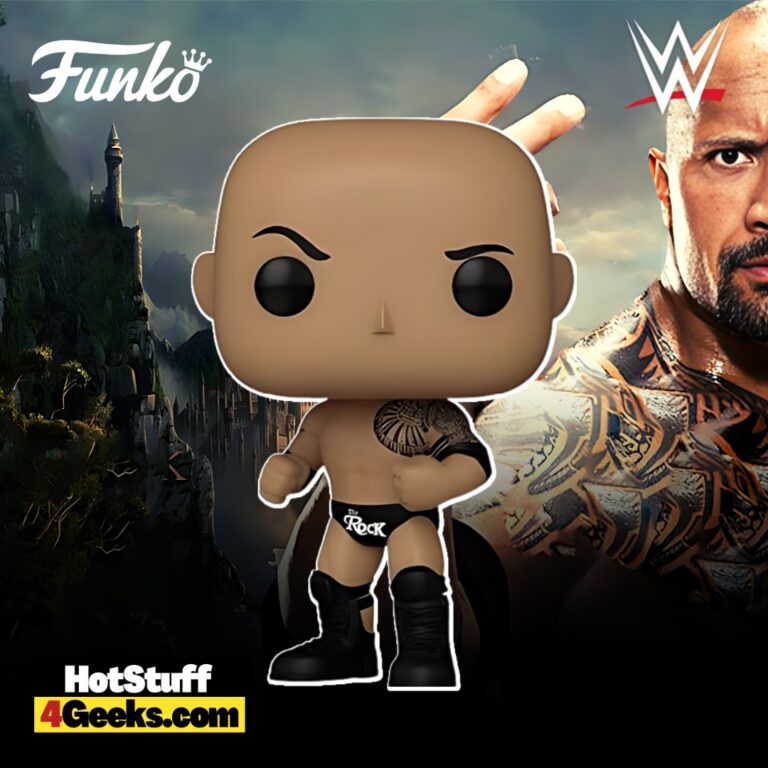 In the world of collectibles, some releases generate a buzz that's hard to ignore. The Funko Pop! WWE: The Rock Funko Pop! Vinyl Figure (2023 release) is one such sensation. Capturing the charisma and energy of Dwayne "The Rock" Johnson, this figure promises to be a game-changer for fans and collectors alike. A blend of iconic wrestling moments and meticulous design details makes this release truly stand out.
UPDATE: Now available at Amazon! To get your hands on this Pop Vinyl Figure at its release, be sure to check out the links I've provided below – click to jump or scroll to continue reading!
The Rock's 2023 Funko Pop: A Slam Dunk for Fans
When it comes to capturing the essence of iconic personalities, Funko Pop! has an almost magical touch.
Their latest triumph? The 2023 release of WWE's The Rock Funko Pop! Figure.
At first glance, this figure is unmistakably Dwayne "The Rock" Johnson, with its chiseled features and larger-than-life persona.
The intricate detailing is a testament to the sheer force and energy that The Rock brings into the wrestling ring.
And let's chat about the eyebrow—yes, that signature raised eyebrow!
Funko has nailed it, making this an absolute must-have for fans.
From the tattoos to his famous wrestling attire, it feels as if the figure might just shout, "Can you smell what The Rock is cooking?"
It's wild to think about the journey from wrestling royalty to Hollywood stardom and now, an iconic collectible.
Here's the 2023 Funko Pop! reminding us why The Rock remains an enduring sensation.
The Rock Funko Pop! can be purchased at the links below (click to jump!)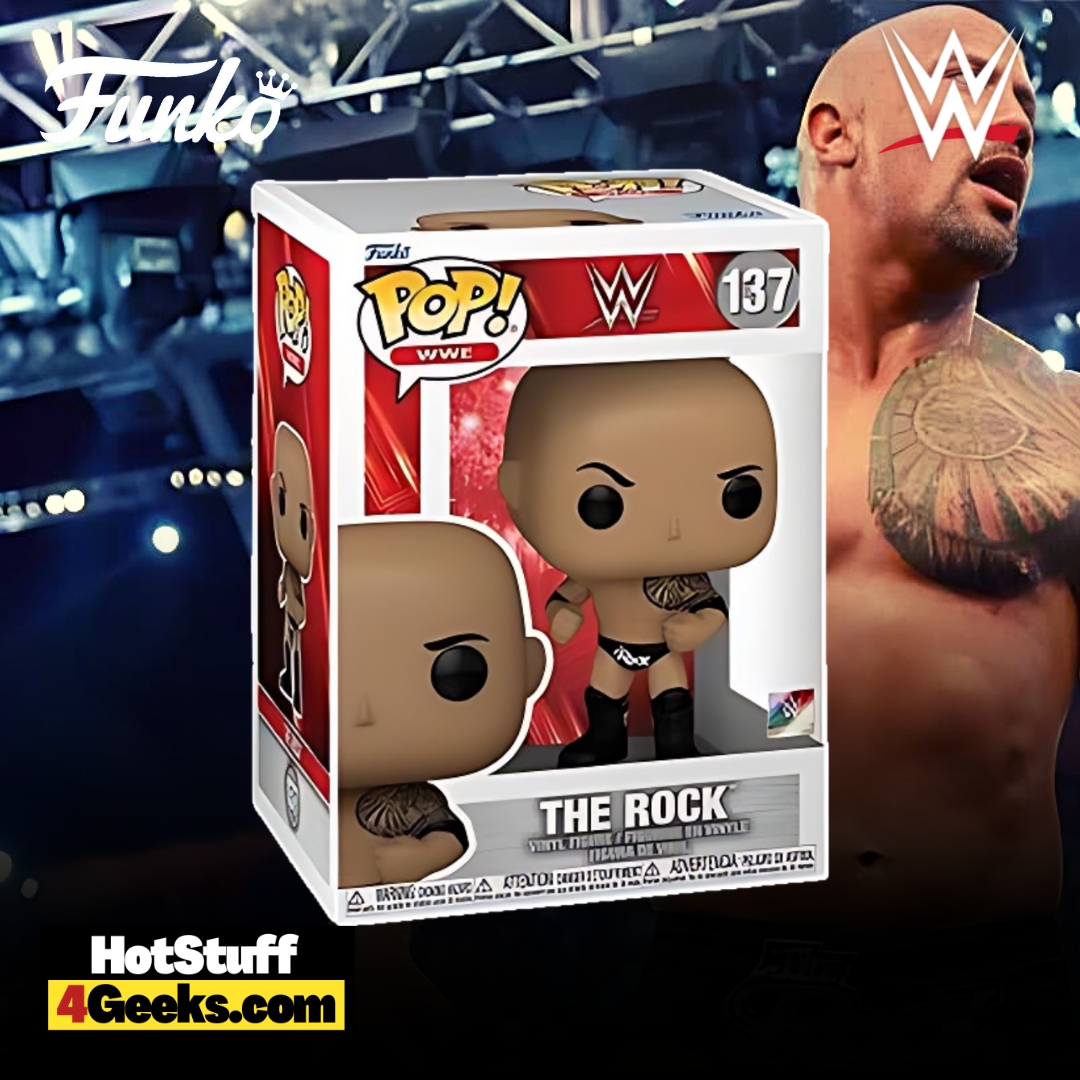 The Unmatched Legacy of Dwayne "The Rock" Johnson in the Wrestling World
If you're a wrestling fan like me, or even if you've simply skimmed the surface of the sport's lore, there's one name that's hard to overlook: Dwayne "The Rock" Johnson.
Now, let's dive deep into the essence of what makes him not just an unforgettable wrestler but also a legend in the entertainment realm.
Diving into the wrestling world is never a simple affair. It's a cauldron of sweat, determination, heartbreak, and charisma.
And among the pantheon of greats, The Rock is a titan whose career is as multifaceted as the many turns of a wrestling ring.
Born into wrestling royalty, the blood of WWE Hall of Famers Rocky Johnson and Peter Maivia courses through his veins.
Yet, it wasn't just heritage that propelled him; it was an unparalleled cocktail of grit, talent, and timing.
When young Rocky Maivia (as he was initially known) debuted, he exploded onto the scene, forcing everyone to take notice. But then, wrestling is nothing without its trials.
Early on, he faced a significant challenge: the world was moving on, and the fans weren't buying into the clean-cut good-guy image.
But, like all legends, adversity molded him, refining his skills and sharpening his charisma.
The result?
A character shift, a chance to turn heel, and a transformation that echoed more closely his authentic, ultra-confident self.
Every legendary wrestler has a worthy adversary, and for The Rock, it was HHH.
Their battles, both in and out of the ring, set the stage on fire, elevating the spectacle of wrestling.
And speaking of adversaries, who can forget the brutal matches against Mick Foley?
They weren't just showcases of physical prowess but deep dives into storytelling.
Through the tides of his career, The Rock has donned many hats. From being the "Corporate Champion" under Vince McMahon's wing to forming the wildly entertaining "Rock and Sock Connection" with Mick Foley, he never failed to reinvent and remain relevant.
His unmatched skill on the mic made every appearance an event, every promo a headline, and every match a classic.
Then there's his wardrobe – the flamboyant shirts that became a staple of his persona.
But beyond the wrestling ring, Dwayne showcased his versatility by conquering Saturday Night Live and hinting at a future in Hollywood that would see him as a leading man on the silver screen.
In conclusion, while some may argue about who the most outstanding professional wrestler of all time is, The Rock's legacy is indisputable.
With an ever-evolving career, he's shown us that wrestling might be his first love, but his talent knows no bounds. Dwayne "The Rock" Johnson isn't just a chapter in wrestling's history; he's a volume all his own.
And here's to many more pages of his captivating story.
Cheers to the Great One!
Starting now, you can receive 10% off in-stock items with my special link at Entertainment Earth!
 Enjoy!
As an Amazon Associate I earn from qualifying purchases
Want more stuff like this?
Get the best viral stories straight into your inbox!
Don't worry, we don't spam