From horror to superhero films, Sam Raimi is one of the most versatile and exciting filmmakers in contemporary blockbuster cinema. In addition to producing several films through his production company, Ghost House, Raimi is also a renowned director, having released such classics as the Spider-Man and Evil Death trilogies.
Now, the director is set to helm Doctor Strange in the Madness Multiverse, one of the upcoming films in Marvel's Cinematic Universe. With that in mind, we decided to list here all the filmmaker's movies, listed from worst to best. Ready to get to know all the director's productions?
For this list, we are only excluding  It's Murder!, a 1977 film produced while Raimi was in film school. Besides being a very amateurish film, it is tough to find through legal means. Because of this, we have decided not to list it with the others.
Oz: The Great and The Powerful, 2013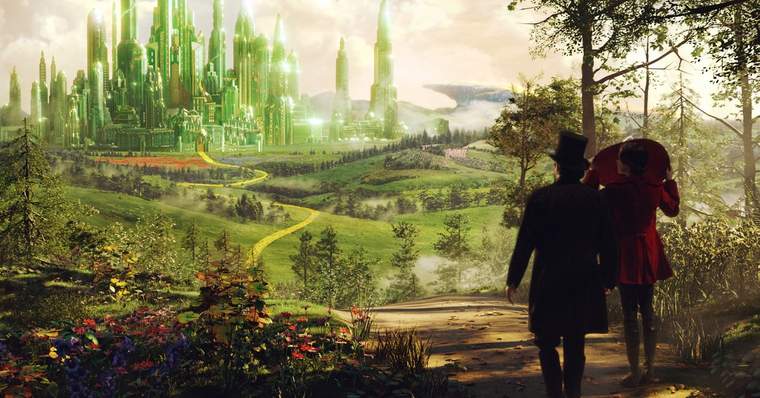 It's a shame that the worst film on this list is precisely the last film that Sam Raimi directed before taking a break from his directing career. Released in 2013, Oz: The Great and The Powerful sets out to be a prequel to one of the most established works of all time, The Wizard of Oz. And it's safe to say that it fails miserably.
The plot follows young Oscar, who ends up in Oz's legendary Land due to a hurricane. There, he becomes involved with various fantastic creatures and meets witches and wizards. The film suffers from a silly script, harmful visual effects, and unconvincing acting. In fact, the only thing that saves itself is the art direction and costume department.
For Love of the Game, 1999
Around the 1990s, Sam Raimi tried to diversify his own career by creating films of different genres and themes outside the realm of horror. This was when he directed the sports drama For Love of The Game, released in 1999. The film stars Kevin Costner and features Kelly Preston, John C. Reilly, and Jena Malone.
The film follows a Detroit baseball player's journey who sets out for the most memorable game of his career. The film was blasted by critics and even earned Kevin Costner a Golden Raspberry nomination for worst actor. But if it's any consolation, this is where Sam Raimi met J.K. Simmons, who would go on to become the iconic J. Jonah Jameson.
Crimewave, 1985
Shortly after having impressed the world with the first chapter of the hallucinatory Evil Dead trilogy, Raimi was asked to direct Crimewave, a kind of acid humor and horror-comedy about a prisoner waiting on death row while trying to remember his past and the decisions that led him there.
To help him in this task, Raimi relied on the Coen Brothers' script, but even this wasn't enough to change some of the problems present here. To begin with, Raimi had his work completely shredded and altered by the studio. To this day, he remembers the experience of shooting the film as one of the low points of his career.
The Gift, 2000
In the late 90s and early 2000s, thanks to films such as The Sixth Sense and The Others, Hollywood focused on supernatural thrillers. Sam Raimi came up with The Gift, a film released in 2000, starring Cate Blanchett. In the plot, a woman uses paranormal gifts to investigate a heinous crime.
The film flirts with horror and the grotesque, but this was not enough for the critics to like it. At the time, the movie received several negative reviews for being too long. Nevertheless, it has excellent performances by Blanchett, Keanu Reeves, and Hilary Swank. It is a reasonable film that is not necessarily bad.
Spider-Man 3, 2007
Although many Friendly Neighbor fans hate it, Spider-Man 3 is far from being all that tragedy that many remember. Sure, there are still terrible scenes, like Peter Parker dancing in the street or his transformation into emo. Still, the film has several positive points, especially in the construction of Sandman and Mary Jane Watson's arc.
Two problems make the film so massively overrated. For starters, the quality of the previous films is so high that it undermines even the merits of Spider-Man 3. Secondly, we can't forget that many bad creative decisions (like Venom, for instance) resulted from Sony's pressure.
Army of Darkness, 1992
The Evil Dead franchise is something very particular to Raimi's fans. Everyone has their favorite movie, and it's quite common to see disagreements between which is the best and which is the worst within the original trilogy. However, Army of Darkness takes this position because it is a very different and "strange" film, considering the previous ones.
Assuming an absurdist and comedic nature, the film follows Ash Williams after he is sent into the past, during the Medieval Era. There, he must fight the Deadites while searching for a new way home. It's a good film, but it may end up giving the wrong impression to those who haven't watched the first two and head for this one unadvised.
The Quick and The Dead, 1995
While still testing new directions and paths, Raimi also invested in a very particular genre of American cinema: the western. In 1995, he directed The Quick and The Dead, a film that featured Leonardo DiCaprio in a leading role long before his glorious performance in Titanic. The film also features Sharon Stone and Russell Crowe.
The film was not very well received at its release, with several criticisms about the slow pace and character building. However, looking back, it's safe to say that The Quick and The Dead had several overlooked merits, such as excellent photography and stylish direction by Raimi, not to mention memorable performances.
Darkman, 1990
Before being asked by Sony to bring the Friendly Neighbor to life, Raimi invested his love of superheroes and comic books with Darkman, which was released in 1990 and has a loyal fan base to this day. Furthermore, it is essential to remember that this was his first film produced at a major studio, which opened many doors for him.
In the plot, Liam Neeson plays a brilliant scientist who is betrayed and left for dead. He returns to seek revenge, wearing a very imposing and frightening costume. Darkman received critical acclaim, gaining notoriety for its references to comic books and pulp literature. Besides, it is a great action movie with touches of horror.
Spider-Man, 2002
Regarded by many as one of the best superhero origin films of all time, Sam Raimi's first Spider-Man is still remembered with praise by many fans of the Friendly Neighbor, even more so considering the era in which it was produced and how it managed to give a boost to several comic book adaptations that came afterward.
The film features Tobey Maguire in the hero's role while he is still very much at the beginning of his journey, gaining his arachnid powers and facing off against the dangerous Green Goblin. Besides bringing significant special effects for the era, the film imprints Spidey's personality and his more than personal connection to New York City.
Drag Me to Hell, 2009
Shortly after finishing the Spider-Man trilogy in theaters, Raimi decided to return full force to horror trash, and the result was the delightful Drag Me to Hell, released in 2009. The film is a revival of many of the elements that made Evil Dead a true classic in the director's hands.
In the plot, a bank employee gets into big trouble when she denies help to an elderly gypsy woman, Sylvia Ganush. She doesn't expect that the older woman will put a curse on her life, which will only end when she is dragged down to hell. The film has several iconic and wonderful moments, such as the hooded goat and the gloriously bloody ending.
A Simple Plan, 1998
Remembered to this day as one of the most impressive works of Sam Raimi's career, the neo-noir A Simple Plan gained recognition for its dense atmosphere and brilliant performances, in addition to nominations for two Oscar categories. The cast includes Bill Paxton, Bridget Fonda, Billy Bob Thornton, and Gary Cole.
In the plot, three people end up finding millions of dollars due to a plane crash. They try to hide the money from the authorities but soon begin to experience tense situations due to mistrust and fear. It is an exceptional film that shows how Raimi can also handle more serious and dense plots.
Evil Dead II, 1987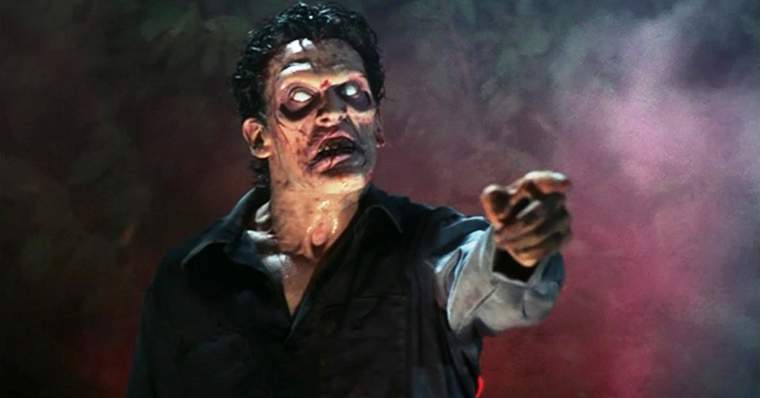 In 1987, Sam Raimi produced his first sequel, showing how he can make continuity films that are as good or better than the original. The Evil Dead 2 is the ultimate proof of this, not only for being a great sequel to Evil Dead but also for working almost as a complete remake of the first film.
Much of what we know today in the Evil Dead franchise is directly connected to Evil Dead 2, whether it's the slasher and cynical humor or even Ash Williams' badass side. It is an insanely delicious film, which ranks among the best works ever conceived by Sam Raimi precisely because of its madness.
Evil Dead, 1981
In a technical tie with its sequel, we have Evil Dead, the first movie of the franchise and one of the main reasons for Sam Raimi's worldwide popularity. Made on a meager budget, the film gave birth to all the "kids in a cabin while being chased by something evil" movies.
The film relies heavily on practical effects and disgusting makeup while we are thrown headlong into the life of Ash Williams. Without this movie, we wouldn't have the entire sequels that came after, complete with the Ash vs. Evil Dead series. For this reason, the film comes in at number two on our list – and if you're a horror fan and haven't seen it yet, you need to fix that immediately!
Spider-Man 2, 2004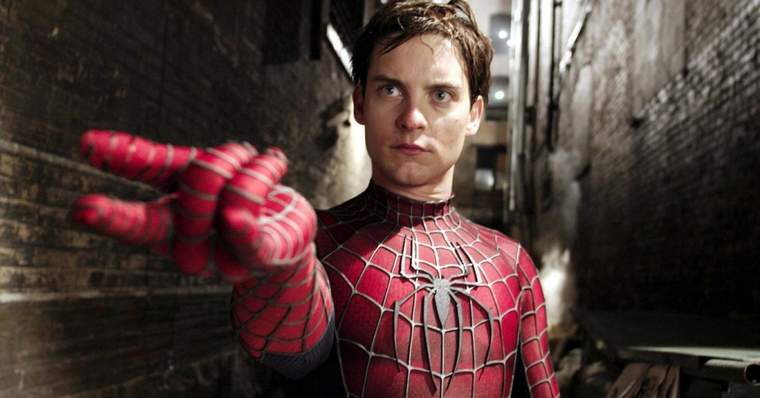 Released in 2004, Spider-Man 2 is, for many fans, the definitive film of the hero. A sequel that improves upon every aspect of the original, the film nicely explores a new adventure for Peter Parker while also showing a challenging time in his heroic life when his powers begin to fail.
Not only is the film excellent in building its protagonist, but it also features a spectacular villain in the form of Doctor Octopus, who turns out to be the perfect counterpart to the Friendly Neighbor. It is the hero's best live-action interpretation and includes some very striking scenes, such as the train's entire battle.