All the SDCC 2020 reveals! Funko San Diego Comic-Con 2020 exclusives and releases guide: List, Gallery, Shared Exclusives and Shopping Guide
It's set! San Diego, USA – San Diego Comic-Con 2020 has been officially canceled for the first time. The convention usually shows expected upcoming content, which is a big disappointment for many fans. The announcement states that "health warnings and recent statements by the Governor of California" raise enough doubts about the safety of the United States. It was therefore decided to cancel the event.
Usually thousands of fans make the annual pilgrimage to San Diego Comic-Con to meet their stars, see sneak-peak previews of upcoming movies and pick up exclusive merchandise. But 2020 is not normal: Due to the Corona pandemic, the mega fair cannot take place as usual. Instead, the organizers have now announced a virtual event.
The planned online event, called Comic-Con@Home, will be held from 22 to 26 July, the same time frame in which the live convention should have taken place. The big advantage of the virtual event: fans can participate completely free of charge and the number of participants is unlimited.
As usual, panel discussions (the so-called panels) and presentations on films, series, video games, and comics are planned, as well as costume contests and playful competitions for fans. There will also be a virtual hall where exhibitors will present special promotional offers and limited products.
"For the first time in our 50-year history, we are looking forward to virtually welcoming everyone around the globe," said San Diego Comic-Con spokesman David Glanzer in a statement (via Collider). "Although the stay-at-home conditions make these days difficult times, we see these circumstances as an opportunity to spread joy and strengthen our sense of community."
More details about the planned panels and the conditions of participation for the fans will follow in the coming weeks. Those interested in participating should definitely keep an eye on the official Comic-Con blog.
Funko Virtual Con 3.0 2020
One of the long-standing exhibitors is Funko, which traditionally presented some new Funko Pop!s releases. Funko has announced that they will also be doing another Virtual Con for San Diego Comic-Con just like they did for Emerald City Comic Con and WonderCon. Funko was not letting down its fans and decided to bring San Diego Comic Con® virtually through Funko's Funko Virtual Con 3.0. The week will be filled with activations, special guests, and more!
This year the Virtual Con will take place from July 19th to 25th on the Funko.com website as well as at various retailers such as Entertainment Earth, Pop In a Box, Gamestop, Fye, Hot Topic, Box Lunch, Walgreens, Amazon, Walmart, and Target. This year you will have the opportunity to get its exclusivities and the limited edition of the convention directly on the Funko.com website!
SDCC 2020 Shared Retailers
Here's the full list of shared exclusives that will be released over the course of SDCC. It includes shared retailers from the United States, Canada, United Kingdom, Germany, Austria, Switerzland, France, Iberia countries, and Italy.
UNBOXING: 4 Exclusive San Diego Comic-Con 2020 Funko POPs!
NEW Releases! SDCC 2020 Funko POP! Exclusives List and Gallery
Show only
Amazon.com
Dark Captain Marvel Pop!
Sith Jet Trooper Pop!
Best Buy
Box Lunch
Alien as Kevin Pop!
Yzma as Cat Pop!
For Your Entertaiment
Gamestop
The Thing 10″ Pop!
Mr. Freeze Pop!
Super Tails y Super Silver 2-pack
Hello Kitty Kaiju Pop!
Vulpix Pop!
Toy Tokio
Steve Aoki Pop!
Scaramouche Pop!
Blast Attak Pop!
Clawful Pop!
Entertainment Earth
Ra's al Ghul Pop!
Zim Holding Minimoose Pop!
Hot Topic
Bakugo Pop!
Nightcrawler Pop!
Super Saiyan God Goku Pop!
Target
Cybor Superman Pop!
Stan Lee Iron Man Cameo Pop!
Walmart
Rippley Pop!
Marty McFly Pop!
Recyclops Pop!
Walgreens
Funko-Shop
Harry at World Cup Pop!
Trap Jaw Soda
Moss Man Soda
Cap'n Crunch – Crunchberry Soda
Clown w/Tearaway Face Soda
Scott Pilgrim- Wallace w/Phone Pop!
Jack in a box Pop!
Mewtwo Pop!
Toucan Pop!
Toucant Astronaut Pop!
Michelangelo w/Surfboard Pop!
Ron Burgundy
Ron Burgundy (Jazz Flute)
Ron Burgundy w/Dog
Brick Tamland
Brian Fantana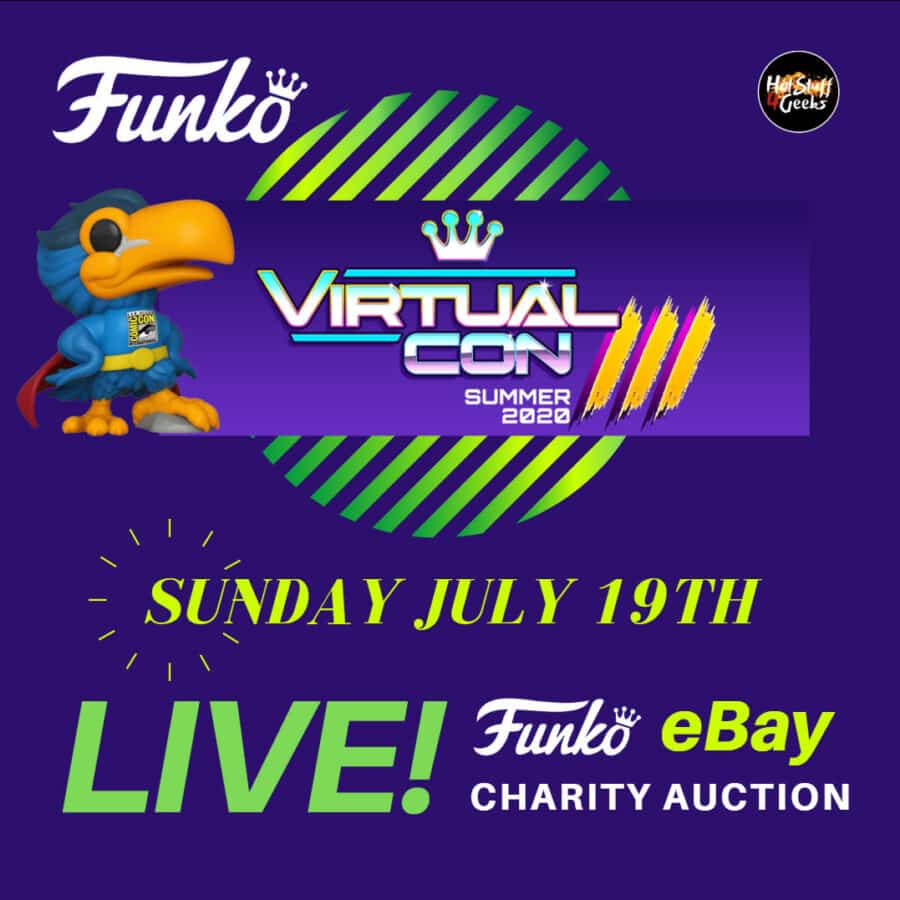 Funko eBay Auction | SDCC 2020 X Funko Virtual Con 3.0
Over 145 super rare items and prototypes will be auctioned at:
Read More »
HotStuff4Geeks.com is not affiliated with Funko or any of its subsidiary companies. Also, this site contains affiliate links to products. If you purchase some of the awesome Pops featured above, we may receive a small commission from the retailer. This is at no extra cost to you.
Thank you for visiting our site and thank you for your continued support.