The 2021 Suicide Squad, James Gunn's new film, that premieres on August 6 this year in theaters and on HBO Max, promises to be the redemption of DC Comics' most crazed group of villains.
The latest version brings together an even bigger and more charismatic group of criminals determined to stop the invasion of the giant Starro – even if some have to die on the way.
No one will be safe in the plot, a fact that James Gunn himself had already suggested when he said that the audience should not get attached to anyone.
So that you don't get lost in the new trailer, we've prepared a list explaining each Suicide Squad member. We have the return of old acquaintances and many new names so bizarre they don't even seem real. Check it out:
Captain Boomerang
Harley Quinn recognized this "wanted" face in Birds of Prey! Jai Courtney is back to play the irreverent Captain Boomerang, who, as the name suggests, is a master criminal who never misses with his lethal boomerangs. He has an Australian sense of humor and never lets go of Pinky, his stuffed unicorn. Some would even say it is some kind of fetish, but who would be crazy to ask?
Savant
In the comics, the Savant begins as a vigilante in Gotham. But after being confronted by Batman, Brian Durlin decides that his abilities are best utilized in sophisticated blackmail systems.
He even goes so far as to kidnap the Black Canary in an attempt to take down Batman. But things eventually go wrong, and he ends up in the Suicide Squad. Savant will be played by Michael Rooker, who previously collaborated with Gunn on Guardians of the Galaxy Vol. 1 and Vol. 2 as the mischievous Yondu.
Thinker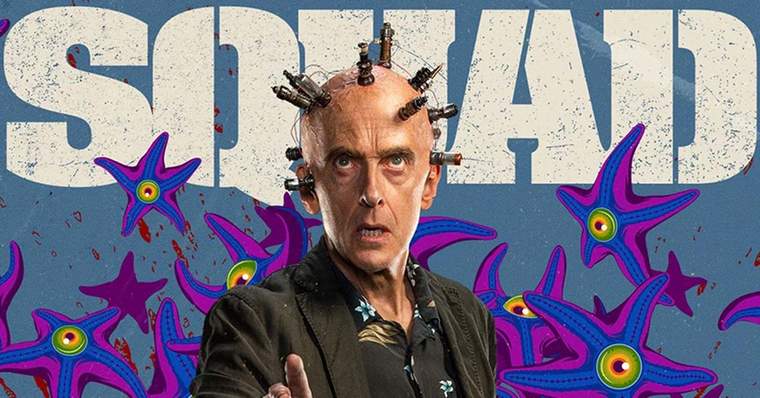 Doctor Who fans got a big surprise in the trailer for Suicide Squad. Peter Capaldi, the beloved twelfth Doctor, appears as the insane Thinker, Clifford DeVoe. He is a super-villain with an enviable intellect who almost always appears coordinating louts to carry out his schemes. His strategic skills have earned him a seat in the Injustice Society.
Sol Soria
Sol Soria (Alice Braga) was created by James Gunn himself for the film. Everything indicates that her counterpart in the comics is Juan Soria, a son of immigrants who tried to join the Justice League but was rejected.
With no way out, he ends up using his nanorobots that can open any door to rob a bank, but he is arrested and ends up in the Suicide Squad. It is not known if Sol is the same character or if she shares any kinship with Juan.
T.D.K.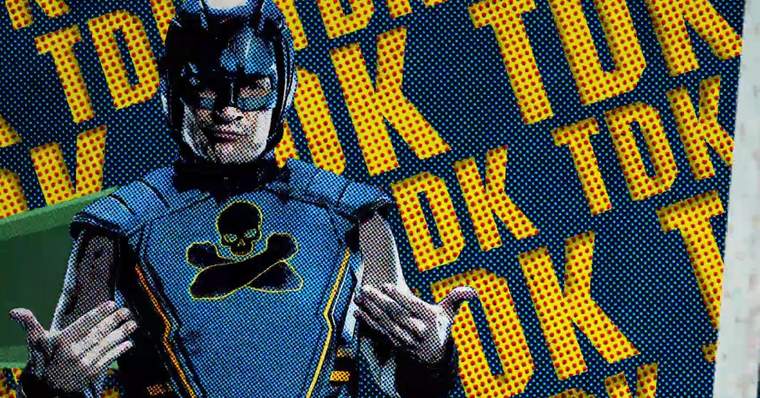 Another original character, T.D.K. (Nathan Fillion), seems to be a repackaged version of a super obscure hero from the 1980s, Arm-Fall-Off-Boy. Coming from the 30th century, he could rip off his own arm to attack. Rumors indicate that his power will be preserved in the feature film since his name may mean "The Detachable Kid."
Bloodsport
When Idris Elba was announced in the film, many thought that the Pacific Rim actor would replace Will Smith in the Deadshot role. While Smith's departure is a fact, Elba will play a completely different character: the Bloodsport.
In the comics, this name is shared by three villains from Superman's history, but Elba is to play the original Bloodthirster, Robert DuBois. He lost control when he saw his brother permanently injured after taking his place in the Vietnam War. Luthor took advantage of his pain to incite him against Superman. The Bloodsport started a gunfight in Metropolis with kryptonite bullets but was eventually captured by the hero.
Polka-Dot Man
While Idris Elba's Bloodthirsty is dense and dark, it is hard to seriously take David Dastmalchian's character. His name is Polka-Dot Man, a villain who wears a white uniform filled with colorful polka dots that he uses to attack his opponents. The little balls can transform into a variety of tools, such as explosives or spinning saws. Polka-Dot Man was an enemy of Batman but was eventually arrested in Belle Reve.
Ratcatcher 2
Ratcatcher 2, played by Portuguese actress Daniela Melchior, is the successor to a classic Batman villain, the first Ratcatcher – Otis Flannagan. He worked in the sewers of Gotham until he was accused of killing a man. Arrested for a crime he actually committed, Otis took on his dark side by becoming a super-villain who controlled rats and killed his victims with poison gas.
Javelin
Javelin (Flula Borg) has traded his unstable career in sports for a lucrative life of crime. His incredible skill with spears, honed over many competitions, proved to be a very effective weapon. Too bad he was defeated by the Green Lantern and was forced to ally himself with the Suicide Squad.
Peacemaker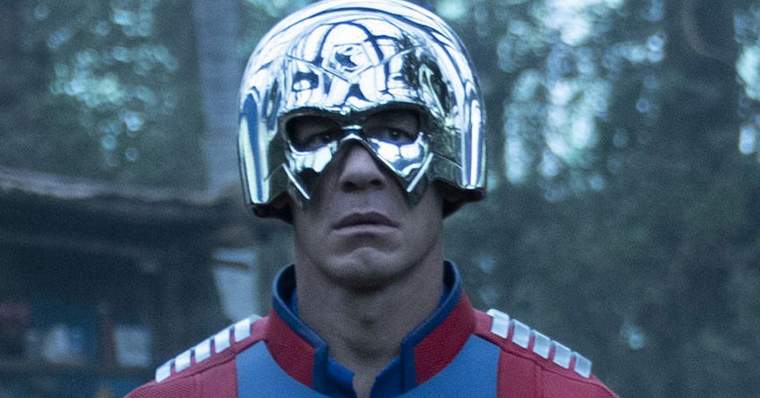 The Peacemaker, played by John Cena, is one of the big bets of the new project. In a few words, the actor describes him as "an asshole Captain America." He aims to achieve a world of peace, and to do this, he will kill everyone who gets in his way. A spin-off series continuing the adventures of the character will premiere on HBO Max in 2022.
Rick Flag
Another soldier from the original film returns in James Gunn's version. In the last mission, Rick Flag (Joel Kinnaman) was summoned by Amanda Waller to keep an eye on Task Force X. But his feelings for the great villain, Enchantress, almost put everything at risk. This time, he must remain as the team's supervisor but more focused than ever.
Mongal
Mongal is one of the few aliens in this motley crew. Played by award-winning wrestler Mayling Ng, she is a general, the daughter of an intergalactic dictator. Her prominent appearances have been as Superman's enemy, but it seems that the warrior has decided to collaborate with criminals to stop a supposed invasion.
Weasel
James Gunn always finds a way to include his brother, Sean Gunn, in his projects. This time the actor will be Weasel – a very crazy villain who is literally a weasel the size of a person. He was a Stanford student in the comics who entered the crime world by becoming a villain in Firestorm.
King Shark
The big darling of the new cast is certainly King Shark. Many people already know the villain from the Arrowverse television series The Flash or the animated HBO Max's Harley Quinn. Still, no one expected his new live-action version to be so adorable. But make no mistake, the badass is fierce and can ruthlessly slaughter his enemies.
Dubbed by the legendary Sylvester Stallone, the King Shark is the Shark God's son and confronts Aquaman on several occasions in the comics. His skin is super tough, and his jaw can shatter just about anything. In the Harley Quinn animation, he reveals a more comical side that may be present in the movie.
Blackguard
Comedian Pete Davidson has accepted the mission to reinvent Richard Hertz, the villain Blackguard. He initially worked for the 1000 organization but was eventually betrayed by his allies and decided to join the Suicide Squad. The comic aspect will be an exciting addition to the character.
Harley Quinn
The little princess of crime would never be left out of a lunatic assembly. After all, Harleen Quinzel has a doctorate in psychiatry. Harley Quinn also returns with a brilliant performance by Margot Robbie. She is an unpredictable criminal who has nothing to lose – anything can happen when she appears on the scene. Since her breakup with the Joker, the anti-heroine has been trying to find her place in the world.
Amanda Waller
The terror of gangsterdom is back to get everyone back on track – Viola Davis once again takes on Amanda Waller's role, the ruthless leader of the Suicide Squad.
To take on secret missions, too risky for the government, Amanda has assembled a team of the most dangerous criminals in the DC Universe. Controlling a group as crazy as this requires the iron fist of a strong-willed woman. That and explosive chips implanted in the inmates' heads. One way or another, she's no bargain.
Doctor Fitzgibbon
Of course, Waller would not get her hands dirty to implant the explosive chips. After all, she has someone who will do it. This is where Doctor Fitzgibbon comes in. This character is actually a double special appearance.
For one thing, he is played by John Ostrander, the creator of the Suicide Squad in the comics. Also, his name is a tribute to Larry Fitzgibbon, Gunn's close friend who is mentioned in all his productions.
Silvio Luna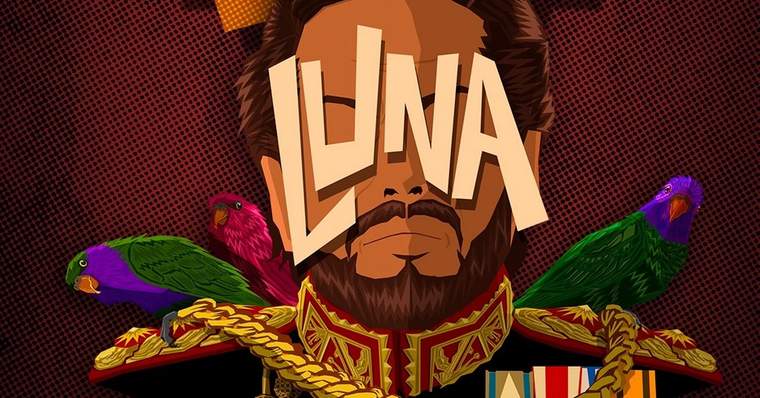 One of the Suicide Squad's missions in the film involves invading the fictional country Corto Maltese, located in South America, to break into a Nazi prison. It turns out that this country lives under the dictatorship of Silvio Luna (Juan Diego Botto). He was responsible for ordering cruel experiments on inmates that resulted in the emergence of metahumans, so he inevitably becomes the target of our heroes.
Starro
The big villain of the story is a starfish, only gigantic and from space. Why not, right?
Starro the Conqueror, in the comics, was the first villain of the Justice League of America. He shoots spores to replicate himself and hijack the minds of his victims. Should the Suicide Squad fail to stop him, all life on Earth will be under his control.