The legendary Carl Weathers (Rocky, Predator, Arrested Development) delivered, during Rocky/The Mandalorian panel at Steel City Con 2021, that the long-awaited third season of the Disney+ TV series will begin recording in September.
"And so now, we're gonna start a new season of The Mandalorian, within the next month. Yeah. And I get to be in front of the camera again, and I get to direct again."
In addition, Weathers assured that he would return as the character Greef Karga and direct an episode of the series. In the second season, the actor was responsible for directing Chapter 12: The Siege.
The information refutes some rumors that recording had already begun and connects directly to Pedro Pascal, star of the series, who is still on The Last of Us sets. Still, the new episodes have already been in production for a few months.
Lucasfilm anticipates that the series will return to Disney+ only in mid-2022, probably in the second half of the year. However, Star Wars fans can rest assured about the year's releases because, on the 2021 calendar, there is still the Visions series, the Terrifying Tales short film, and The Book of Boba Fett spin-off.
The Mandalorian's shooting resumption must mean that Star Wars: Obi-Wan Kenobi miniseries recording, starring Ewan McGregor, is coming towards the end.
The Disney+ production used the same interactive on-screen background technology developed by Jon Favreau for The Mandalorian. Previously, the same backdrops were used for The Book of Boba Fett.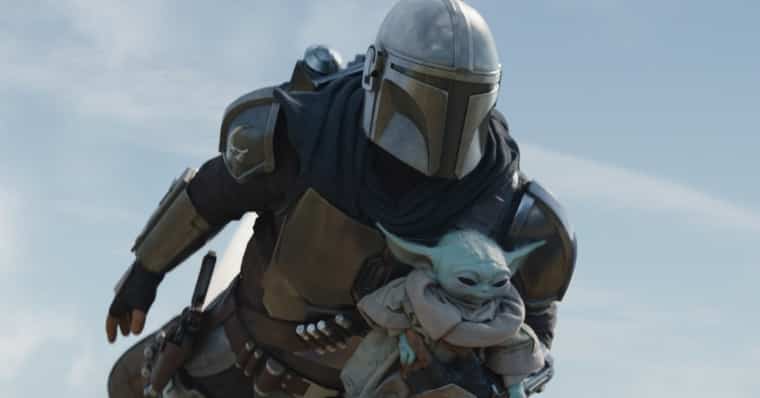 A Disney+ original series, The Mandalorian follows Din Djarin (Pedro Pascal)'s adventures across the galaxy, a bounty hunter who sees his life change ultimately when a job puts The Child in his path.
The story is set a few years after the defeat of the Empire by the Rebel Alliance, seen in Return of the Jedi (1983), the third film in the original trilogy of the Star Wars saga created by George Lucas.