After the success in the live-action, The Witcher universe is expanding on Netflix. While we eagerly await the return of Geralt, Yen, and Ciri, it's just a short while before we explore the past of the witcher Vesemir and his adventures in The Witcher: Nightmare of the Wolf.
Now, new posters and character descriptions have been released by the streaming platform to excite fans.
Vesemir
In The Witcher: Nightmare of the Wolf, we will follow the past of Vesemir, known for being Geralt's mentor. The young witcher loves his profession but will come to question this when a new threat appears on the continent.
The official synopsis for the series says:
"Escaping from poverty to become a witcher, Vesemir slays monsters for coin and glory, but when a new menace rises, he must face the demons of his past."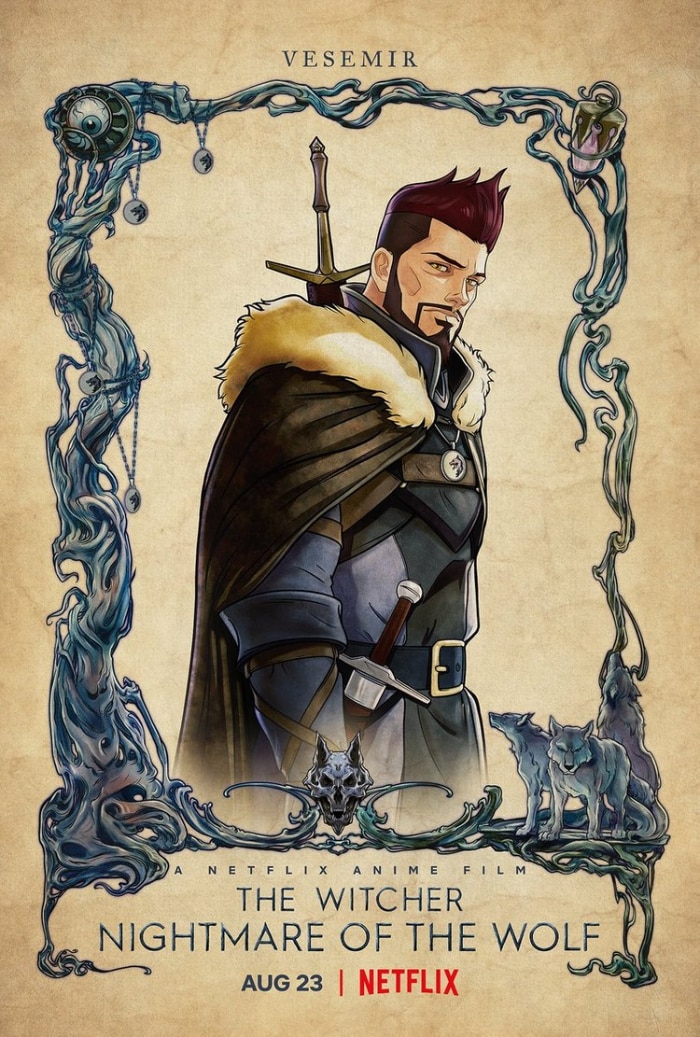 The animation will also feature the young version of the powerful Vesemir, who also got his own poster, along with the description:
"Young VESEMIR grew up as a servant on a nobleman's estate, yearning to break free of his social standing and to explore the Continent to find his destiny."
Tetra Gilcrest
The sorceress Tetra Gilcrest has won fans over since she appeared in the animation's trailer, showing all her power and charm. The character is described as:
"A powerful sorceress who works to keep peace on the Continent by ensuring that magic is not abused."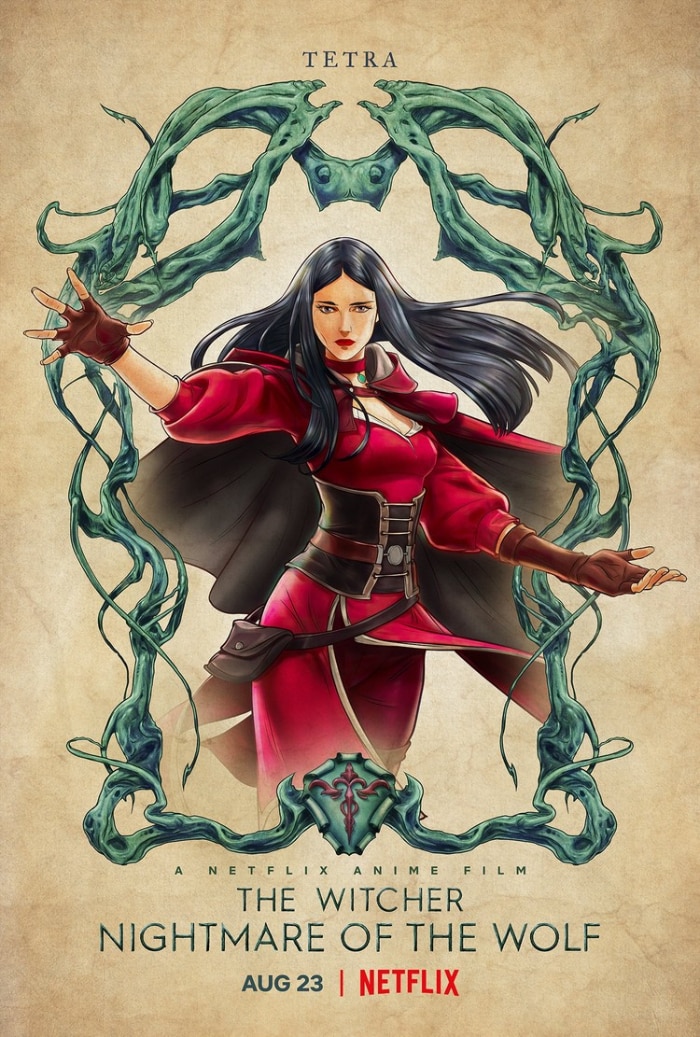 Luka
Luka is another character who gained prominence and his own poster. The character is described as:
"An outspoken witcher and compatriot of Vesemir's."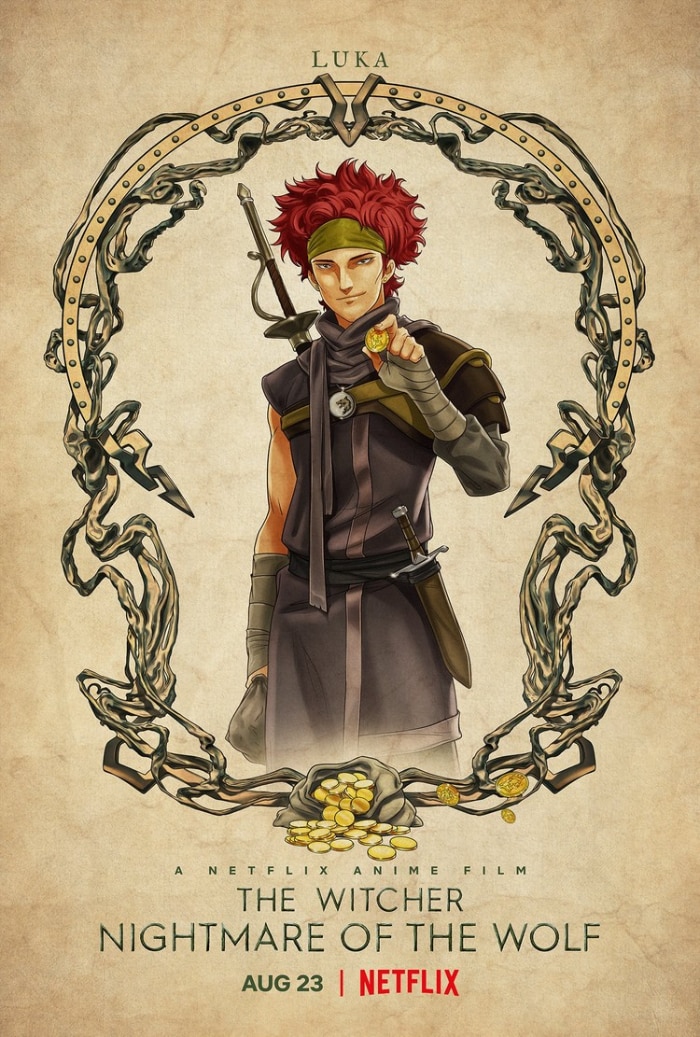 Deglan
The aging Witch Deglan is a well-respected figure in his community, being one of the protectors of his kind. The description reads:
" Deglan is the hardened warrior-leader of the witchers and committed to doing whatever is necessary to protect his 'boys'.'"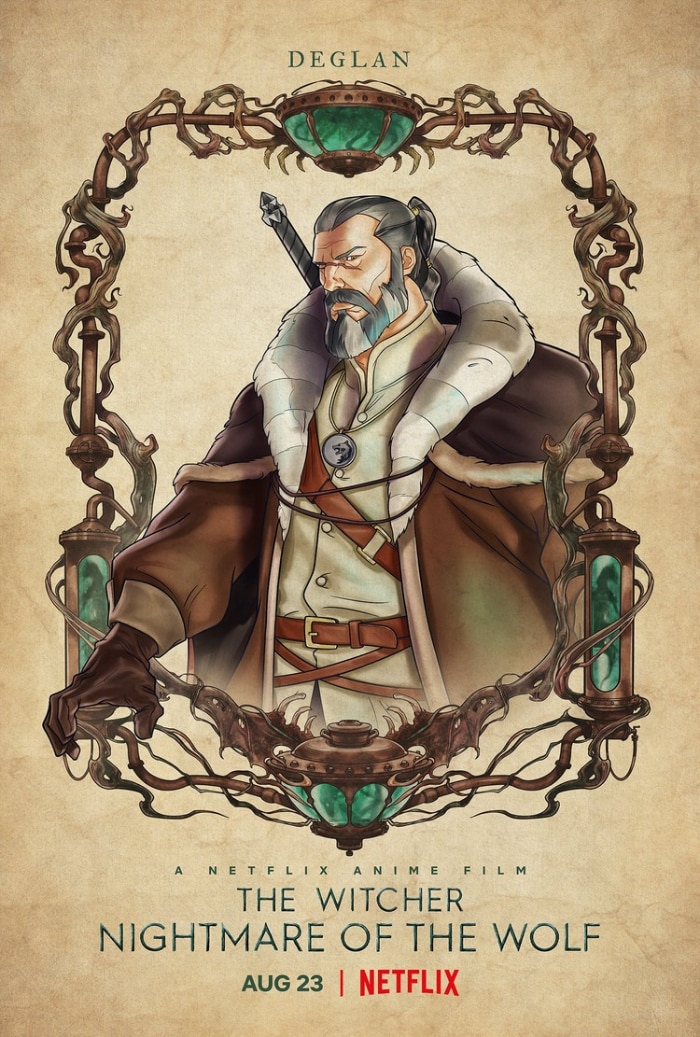 Lady Zerbest
The mysterious Lady Zerbst has also received her own poster. The lady is described as:
"a Kaedwen noblewoman who is one of the king's most trusted advisors, and a fierce supporter of the witchers."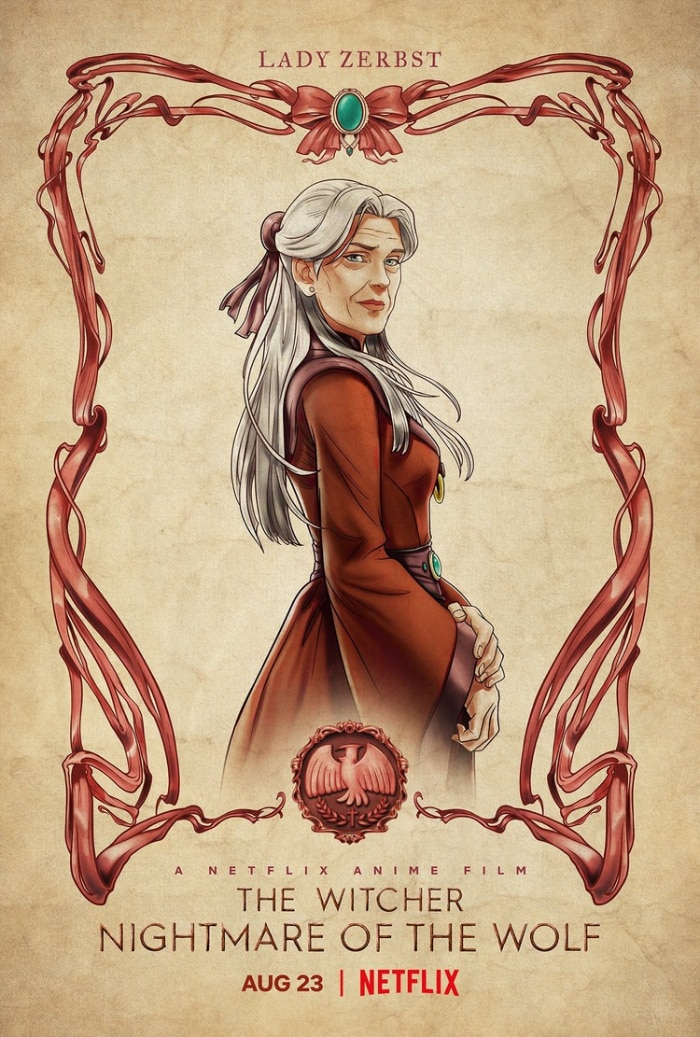 Filavandrel
Finally, Filavandrel, who has already appeared in the live-action The Witcher Season 1, has also received his spotlight. The elf, already known to fans, is described only as:
"A fallen elf king and an old friend to Vesemir."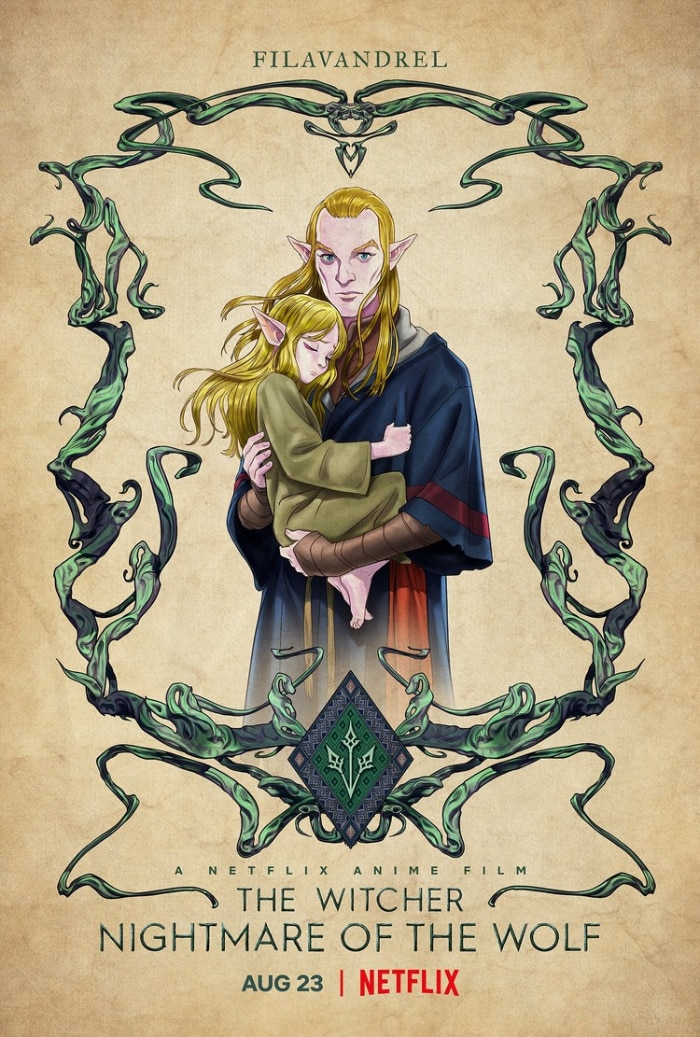 So what's up, excited for the series?