In "Teenage Mutant Ninja Turtles: Mutant Chaos" (2023), the filmmakers went above and beyond, masterfully weaving an intricate tapestry of references.
These nods pay homage not just to the storied "Teenage Mutant Ninja Turtles" universe but also to iconic milestones in the broader realm of pop culture. It's a meta-marvel worth talking about.
In this article, we've curated a selection of the film's most engaging references—ranging from the blatantly obvious shoutouts to subtler, blink-and-you'll-miss-it moments. It's a labyrinth of layered nods you won't want to overlook.
Batman
Within moments of the opening credits rolling, Leonardo becomes the target of his brothers' ridicule for adopting a gruff tone eerily reminiscent of the Caped Crusader himself.
Yeah, you guessed it, Batman's distinctive voice is echoed right in the first scene. It's both an ode to and a gentle nudge at the genre's affinity for gravelly-voiced heroes.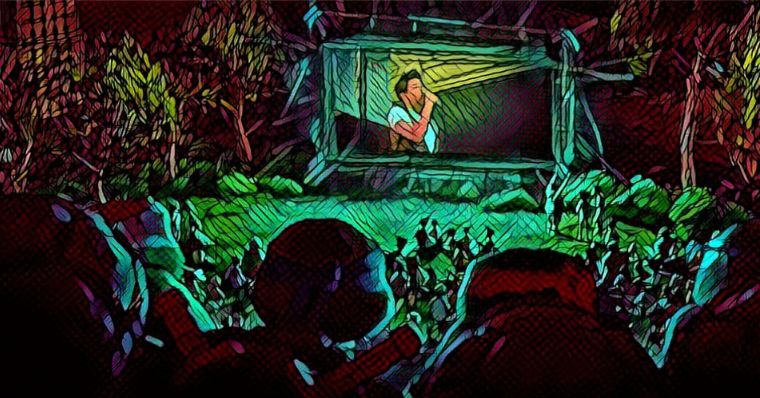 Ferris Bueller's Day Off
Our green-shelled protagonists aren't just martial arts experts; they're also cinephiles. As the turtles explore the great outdoors, they stumble upon an open-air screening of the 1986 classic, "Ferris Bueller's Day Off."
The scene is especially cool because it seamlessly blends animation and live-action, making for a real visual treat.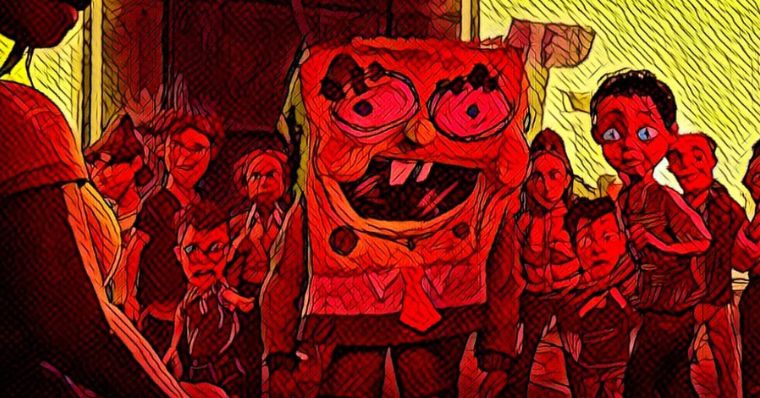 SpongeBob SquarePants
The turtles' sensei, Master Splinter, takes a moment to reminisce about the time he ventured into the human world and nearly faced a mob simply for being different.
If you have keen eyes, you'll spot a man in a SpongeBob SquarePants costume milling about Times Square. This is a sly nod to the fact that both SpongeBob and the Teenage Mutant Ninja Turtles call Nickelodeon their TV home.
Attack on Titan
Donatello isn't shy about his love for anime, particularly "Attack on Titan." This fandom gets highlighted multiple times in "Mutant Mayhem," with the most significant instance taking place during the climactic final battle.
Leonardo consults Donatello on the best way to topple giant creatures, referencing the anime's Titans. Donatello doesn't miss a beat, advising that attacking the nape of the neck is usually the winning move.
This strategic advice proves crucial in defeating the villain Superfly, solidifying the importance of Donatello's anime obsession.
Ninja Rap
When the turtles break into a chop shop to retrieve April O'Neil's stolen scooter, the irresistible beats of Vanilla Ice's "Ninja Rap" blare from the speakers.
This iconic tune first gained prominence in "Teenage Mutant Ninja Turtles II: The Secret of the Ooze" (1991), creating a sort of musical bridge between the two films.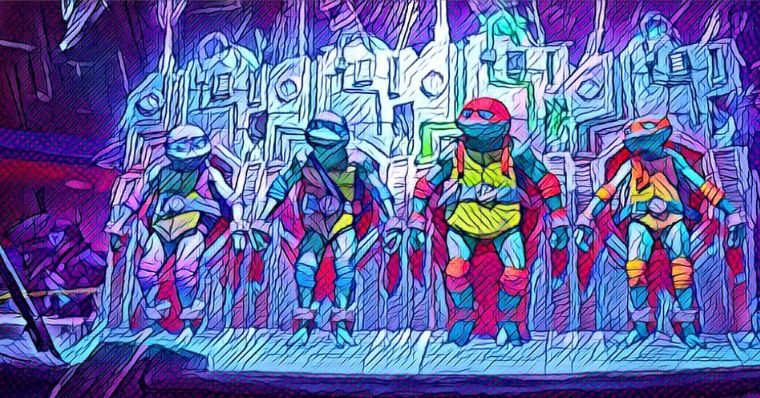 BTS
Captured and imprisoned by Cynthia Utrom, Leonardo lifts the team's spirits by leading a chorus of "Butter," the smash hit by the South Korean band BTS.
It's a catchy reminder that even heroes locked in battle keep up with current chart-toppers.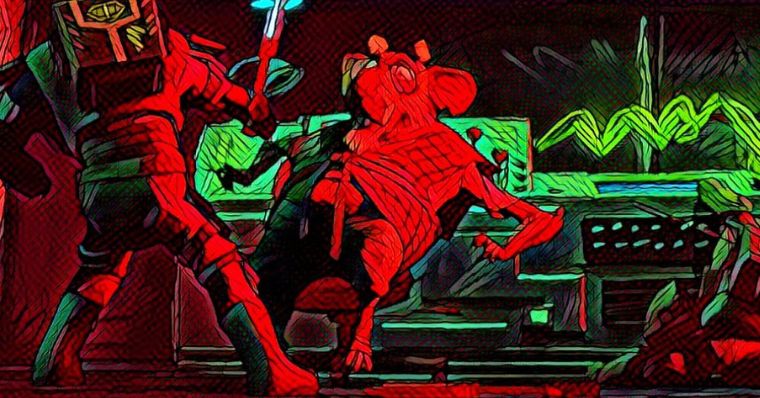 Jackie Chan
What better way to honor Jackie Chan, the voice of Master Splinter, than by incorporating a fight sequence inspired by his legendary choreography?
In one of the film's standout moments, Splinter skillfully blends parkour and props to outwit his opponents, capturing the essence of a typical Jackie Chan action scene.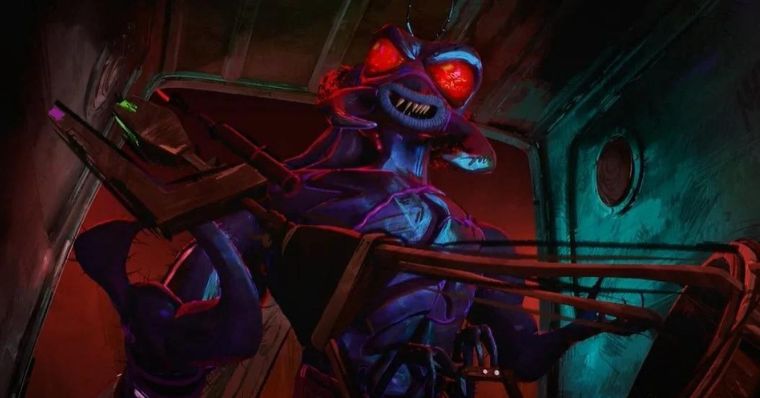 6 'N The Mornin'
Upon capturing the turtles for the first time, Superfly (voiced by Ice Cube) drops the line: "Six in the morning, police at my door."
It's an homage to Ice-T's seminal rap song "6 'N The Mornin'," paying tribute to one rap icon from another.
Honorable Mentions
Beyond these gems, "Mutant Mayhem" (2023) offers a plethora of additional shout-outs and easter eggs.
Throughout the movie, you'll spot clever nods to "Hulk," "Avengers: Endgame," "Shrek," "Despicable Me," "Megamind," "Family Guy," and "JoJo's Bizarre Adventure." The last one is especially visible, displayed boldly on Donatello's hoodie.
The Backdrop
The turtles initially set out to win the hearts of New York residents by performing heroic acts. They hope this will normalize their teenage existence.
But things get complicated when they clash with a sinister crime syndicate and find themselves embroiled in the appearance of a mutant army, all while getting some help from April O'Neil.
The Crew and Cast
Seth Rogen co-directs alongside Jeff Rowe and also lends his voice to the character Bebop. Partnering with him is John Cena as Rocksteady.
The star-studded voice ensemble also includes Hannibal Buress as Genghis Frog, Rose Byrne as Leatherhead, Ice Cube as Superfly, Natasia Demetriou as Wingnut, Ayo Edebiri as April O'Neil, Giancarlo Esposito as Baxter Stockman, Post Malone as Ray Fillet, Paul Rudd as Mondo Gecko, and Maya Rudolph as Cynthia Utrom.
So, when you find yourself marveling at this latest addition to the Teenage Mutant Ninja Turtles universe, remember it's a film that skillfully interweaves new adventures with a tapestry of pop culture references.
And it does it so well that it almost feels like an additional character in the movie.