Capcom's franchise has gotten an animated adaptation for Netflix. Monster Hunter: Legends of the Guild already has a trailer and promises to delight fans.
After the movie, which premiered this year with Milla Jovovich, came the animated adaptation. What is certain is that Monster Hunter is making people talk and generating a lot of interest outside the world of video games and within the geek universe.
This time, Netflix decided to make a more authentic introduction to the roots of the saga than the live-action, telling us the story of Aiden, who is none other than Ace Cadet in Monster Hunter 4, long before he becomes the famous monster hunter.
His fight against dragons begins when his village is threatened, and he meets Julius, an experienced and unique hunter. The latter quickly put together a team where including the still young Aiden, for an adventure that will prove decisive for his future.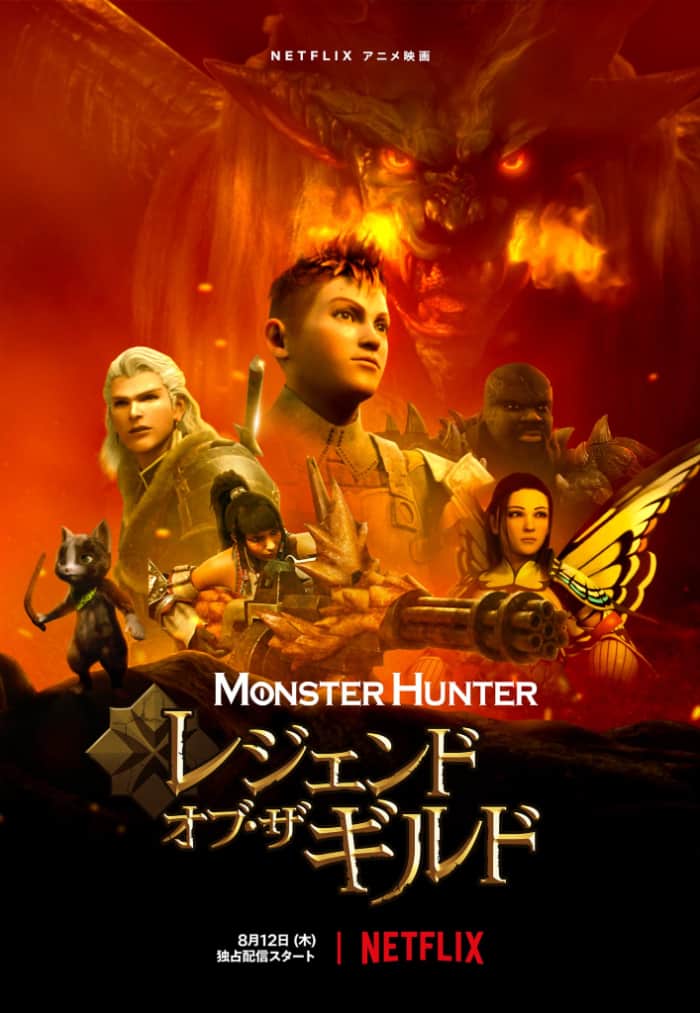 In the trailer, we can see the references to video games around every corner, which after the less favorable opinions of the latest movie may be in this production's favor.
Lots of action and adventure as they try to hunt the Elder Dragon is what we can expect in this project that will arrive on Netflix later this year. The movie has the signature of Steve Yamamoto, visual effects veteran known for his work in Transformers and WWZ: World War.
In the cast, we have the voices of Dante Basco (Aiden), Brando Eaton (Julius), Erica Lindbeck (Lea), Karen Strassman (Genovan), Stephen Kramer Glickman (Nox), and G.K. Bowes (Nadia).
In the official synopsis, we can read:
"A young man named Aiden, who calls himself a hunter, protects his isolated village. One day, he learns that his village is threatened by an Elder Dragon, a monster cloaked in mystery.
Needing to find a way to save his village, Aiden leaves his home and sets off on a journey into the unknown alongside Julius, a first-rate hunter and member of the Hunter's Guild, and his companions.
Thus begins an original story that shines the spotlight on characters in the world of Monster Hunter who have remained in the background until now."