Spider-Man is one of Marvel's heroes with a more exciting array of villains. But among colossal hybrids and fearsome goblins, Doctor Octopus manages to stand out as one of the most intriguing.
After all, his main weapon is not his creepy mechanical arms but his enviable intellect. The scientist has worked with Peter Parker at various times and has more often been against the hero.
Doctor Octopus is an inseparable part of Spider-Man history, which is why fans can't wait for his debut in the Marvel Cinematic Universe in Spider-Man: No Way Home.
Learn about the fantastic trajectory of this iconic villain.
Doctor Octopus Creators and First Appearance
Doctor Octopus was another of Stan Lee's creations, in partnership with Steve Ditko.
His first appearance was in 1963 in Amazing Spider-Man #3, in a comic produced by the duo, in which John Duffy worked as a scriptwriter. The cover claimed that the Doctor was Spidey's most powerful enemy, a statement defended by fans to this day.
His power is evident from his first appearance, in which the villain has taken a hospital by storm. In this clash, Spider-Man was humiliated and only narrowly escaped. But in the same issue, the hero finds a way to melt his mechanical arms, defeating the villain for the first time.
Doctor Octopus Origin Story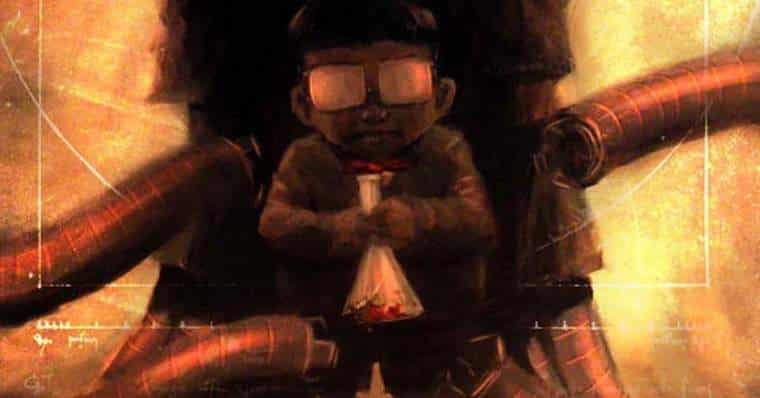 Dr. Otto Gunther Octavius was a nuclear scientist who developed two pairs of remotely controlled mechanical arms to manipulate radioactive materials. One day, his experiments go wrong, fusing the robotic parts to his body. The excess radiation messes with his brain, and he becomes the dangerous villain Doctor Octopus.
But this is only part of his tragic story. In fact, he grew up in a divided home: his father was a violent man, and his mother was overprotective.
Upon discovering his mother's hypocritical attitude during a fight, she suffered a heart attack and passed away. Consumed by guilt, he ended up ruining an experiment that turned him into a villain.
Doctor Octopus Powers and Abilities
Doctor Octopus carries four flexible metal tentacles on his back that are controlled with his mind. The mechanical arms were initially made of titanium but were replaced over the years by improved versions using adamantium and carbonadium plating.
Their tentacles can be stretched to reach great distances, carry over 8 tons, generate gusts of wind, and help Doc Ock scale walls. If that weren't enough, Doc is a genius! Besides demonstrating outstanding concentration skills, Octavius is also an expert in radiation and engineering. How's that for you?
Sinister Sextet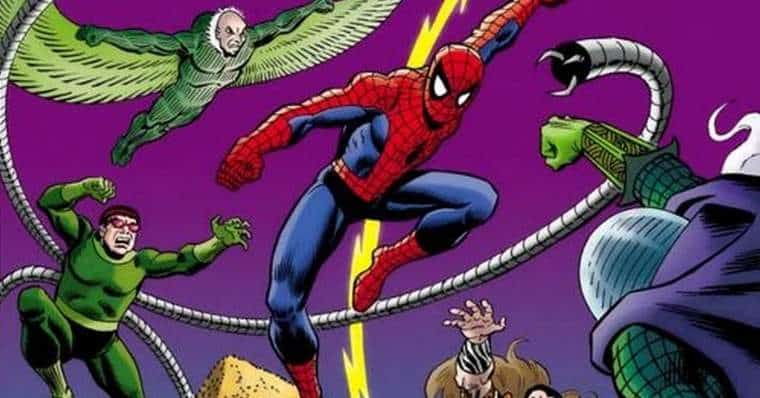 Precisely because he is so intelligent, he concluded that he could not defeat Spider-Man alone and assembled a group of the greatest villains to put an end to the neighborhood friend once and for all. Thus was born the Sinister Sextet.
In addition to the Doctor, the original line-up also included Vulture, Electro, Kraven, Sandman, and Mysterio. Their first mission involved the kidnapping of Betty Brant and Aunt May, who was treated very well by the villain. After being defeated again by Spider-Man, Doctor Octopus secluded himself for a time and assumed the mantle of Master Planner.
Doctor Octopus as Peter Parker's Stepfather?
Remember when I mentioned that Doctor Octopus kidnapped Aunt May? Well, that was not the end of their interaction. Otto Octavius has hatched a plan to marry May Parker. And the story is kind of crazy, so try to keep up. The relationship started from nothing. When Peter found out, the couple was already acting like lovebirds.
Otto went to jail defending May, but something was not right. After he escaped to celebrate his wedding, Spider-Man discovered that he only wanted to get hold of May Parker's new inheritance: an island in Canada with the richest uranium reserves in the world.
What's more, he would have full access to a nuclear power plant. So Peter invaded the wedding, kidnapped Aunt May, and it all ended with a massive atomic explosion.
Doctor Octopus Deaths and Resurrections
Doctor Octopus was eventually killed by a deranged clone of Peter Parker named Kaine. For a brief period, his assistant Carolyn Trainer took over as Doctor Octopus. She did everything in her power to help Doc come back to life. Even when the villain was reborn by the Hand organization, she was responsible for restoring his memories.
Another occasion that had a tragic end for Octopus was after the Civil War. After thwarting a plan by the Doctor that involved using control over the Avengers' brains to use them in his Sinister Sextet, Spider-Man is forced to switch bodies with Otto. Impetuous, Otto kills his former Doctor Octopus body in hopes of living as Spider-Man.
The Superior Spider-Man
Before Peter Parker's mind died in Doctor Octopus's body, it connected with its former host to show Otto Octavius the responsibility of being a hero. So moved, the former Doctor vows to continue his legacy and become an even better person, so he declares himself the Superior Spider-Man.
Otto was a much more violent Spider-Man than Peter had ever dared to be, blinding Vulture and killing Massacre. But, at the same time, he was also more efficient, using spider-bots to patrol the city better.
He even started his own technology company, Parker Industries. But eventually, Otto returns to a replica of his body, and Peter Parker takes over as Spider-Man.
Doctor In The Spider-Verse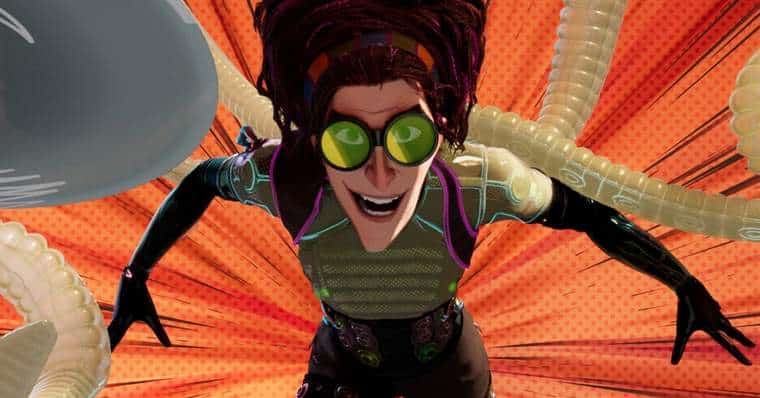 In the fantastical universe of the award-winning animated Spider-Man: Into the Spider-Verse, Otto Octavius is nowhere to be found, but that doesn't mean there isn't a Doc Ock. So when Miles Morales is caught on a secret mission, he discovers a Doc Octopus: Oliva Octavius in his world.
Dubbed by Kathryn Hahn, WandaVision's Agatha Harkness, Olivia is an eccentric woman who gets very excited about studying the interdimensional anomalies in the film.
However, in the plot, she is not shown to be legitimately evil, just a classic "mad scientist." She uses the same apparatus as Otto, but without being fused to his body.
Doctor Octopus Vs. Invincible
Do you know Invincible, the bloody hero from Image Comics who got an equally violent animated series by Amazon Prime Video? So, that's him. He has faced off against Doctor Octopus in the comics. This is no hoax! Mark Grayson was facing a villain capable of traveling between dimensions when he fell directly into Doctor Octopus' hands.
The encounter happened in 2006, in the pages of Marvel Team-Up #14. This was a crossover series that usually took place between Marvel heroes. Still, since Robert Kirkman was in charge of the project, he created an issue reuniting his own universe, Invincible with Spider-Man. The story is part of the Invincible canon and is referenced in Invincible #33.
The Return of Alfred Molina
In theaters, Doctor Octopus appeared as the main villain in Spider-Man 2 as recently as 2004. Directed by Sam Raimi, the film slightly adapts the origins of the character and his first crimes as a villain. Played by Alfred Molina, Octo manages to redeem himself but comes to a tragic end.
But since things aren't over until they're over, the same character will be back in Spider-Man: No way Home, the hero's third film in the MCU.
After that, some dangerous spell from Doctor Strange will mess up realities, bringing villains from other Spidey cinematic eras to the big screen, including Alfred Molina's Doctor Octopus.