Iñaki Godoy may have recently become a buzzword for many anime enthusiasts, especially after being cast as Luffy in the live-action adaptation of "One Piece."
Even before the series made its debut, trailers gave audiences a glimpse of the young actor's undeniable charm and charisma.
But what many might not realize is that despite his youth, Iñaki's journey in the entertainment world is both deep and multifaceted.
Dive in as we unravel the tale of Iñaki Godoy: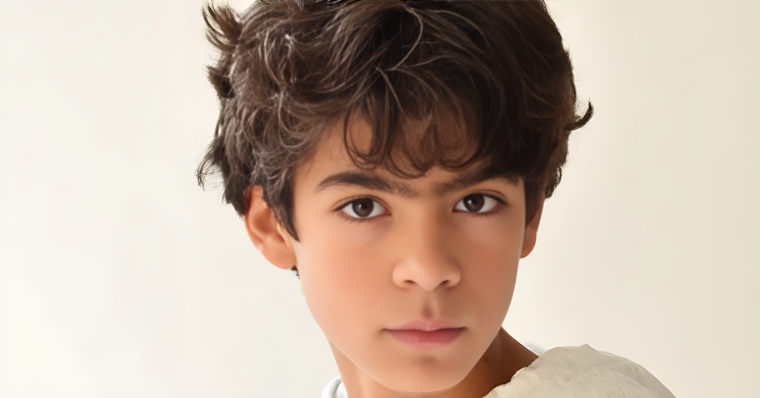 Meet Iñaki Godoy
Hailing from Mexico City, Iñaki Godoy Jasso was born on August 25, 2003, the product of a beautiful blend of American and Mexican heritages.
At the tender age of 20, Iñaki speaks fondly of his sister Mia, who he often reveres as the best birthday gift he's ever received.
Mia's battle with an autoimmune condition resulting in hair loss became a pivotal force, motivating Iñaki to support her and noble causes like the children's alopecia project and numerous other social initiatives.
Growing up, his mother introduced him to various sports. Yet, it wasn't long before it became clear that his true calling lay elsewhere.
By the age of 4, the curtains of the Stage Company, a renowned children's theater school at Teatro Libanes, opened for Iñaki.
By 9, his heart was set on pursuing acting professionally. With his mother's unwavering support and consulting educators to guide his budding passion, his theatrical journey began.
Before his television debut, Iñaki gained valuable stage experience through his association with Stage Company.
His contributions to productions like "Alice in Wonderland" and "The Little Mermaid" were commendable.
Early Days in the Spotlight
Starting small, Iñaki's first audition was for a minor role in "Cocina de Hacienda." However, the universe had bigger plans. At 11, he landed a significant role in Telemundo's telenovela "La Querida del Centauro."
With 128 episodes spread across 2016 and 2017, Iñaki played the character Amadeo "El Gato". It was here, working alongside veterans like Humberto Zurita, Ludwika Paleta, and Michel Brown, that he further honed his skills.
By 14, Iñaki transitioned to the silver screen with "Ánimo Juventud!" where he portrayed Pedro, one of the four leads. The film later vied for the title of Best Film at the Morelia Film Festival.
A Tryst with Netflix
"One Piece" wasn't Iñaki's first brush with Netflix. He earlier graced the platform with series like "Who Killed Sara?" portraying Bruno, and later, in 2022, he was seen in "The Imperfects" as Juan Ruiz.
This series marked his first English-only production.
A Vision Beyond Acting
COVID-19 forced many indoors, including Iñaki. But rather than idling, he channeled his energies into scriptwriting, attending workshops to refine his skills.
For Iñaki, writing became a realm of freedom during lockdowns. As much as he loves being in front of the camera, Iñaki's aspirations also gravitate towards direction and screenplay writing.
He even penned and directed a short film titled "Blinded," now available for viewing on YouTube.
Engagement with Fans
Iñaki remains active on Instagram, offering followers a sneak peek into his life and sharing significant milestones in his acting journey.
One notable post showcased him delving into "One Piece" manga, a testament to his dedication to understanding and embodying Luffy authentically.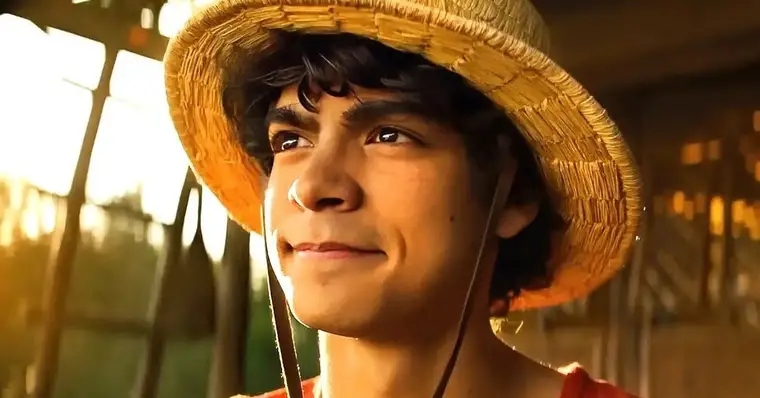 What Lies Ahead?
The charismatic actor doesn't have other projects after "One Piece." Yet, given the meteoric rise in his popularity, it won't be surprising to see more of Iñaki Godoy lighting up screens soon.
It's worth noting that Iñaki's portrayal of Luffy wasn't merely a casting director's decision. Eiichirō Oda, the creator of the iconic manga, played a pivotal role in choosing him.
Oda's words to Iñaki, expressing how perfectly he fits the character, are the kind of affirmation that artists dream of.
As the world embraces the live-action version of "One Piece," early feedback celebrates Iñaki's portrayal of Luffy, a performance that seems to leap straight out of the manga pages.
Here's to hoping that Iñaki Godoy continues to impress and inspire in all his future endeavors!