The Joker is in trouble in DC comics, being hunted by all sorts of villains after being accused of a massacre at Arkham Asylum.
If that wasn't enough, The Joker #6, the latest issue of the character's saga, has revealed that he is being pursued by a family very similar to the antagonists in The Texas Chainsaw Massacre.
In The Joker #6, the plot takes a few steps back and follows the past of the Sampson's, a family of cannibals with a long history of crime in Texas.
As they kill a group of young men, with only one blonde girl managing to escape, the family discovers oil on their property, which leverages them to fame and fortune – but keeping their wicked ways secret, of course.
Besides Uncle Sawyer, the cruelties are played out by brothers Billy and Buddy Sampson.
But what does all this have to do with The Joker? Well, it turns out that Billy, the eldest, was being held in Arkham Asylum when an attack with the Clown King of Crime's neurotoxins happened.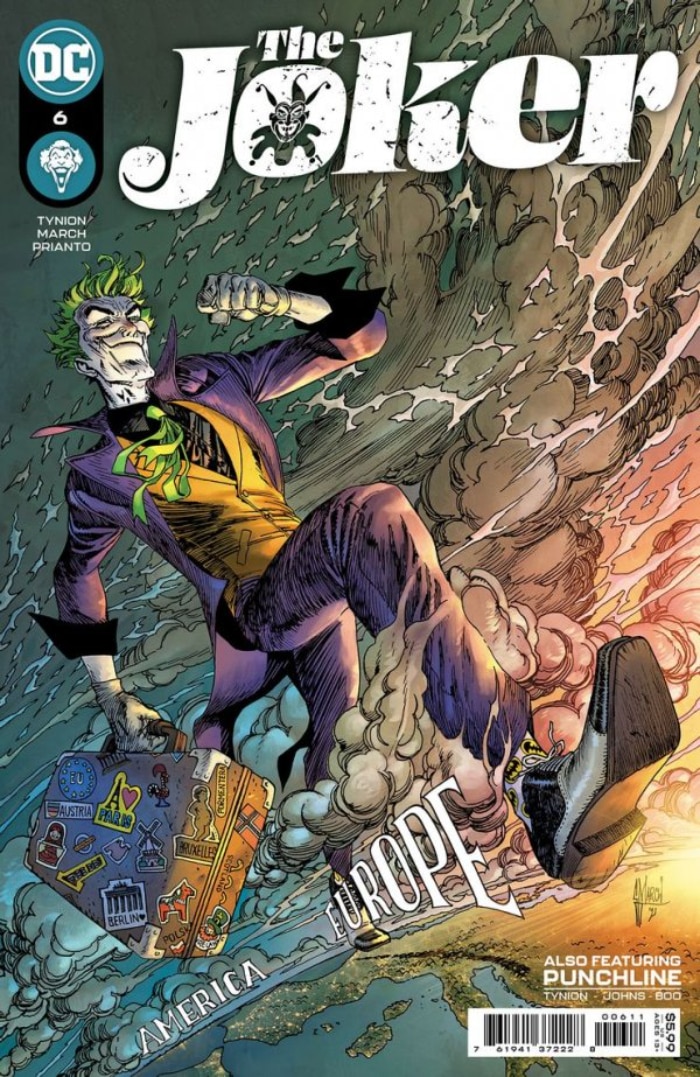 Although the villain swears he was framed for the massacre, a bounty was placed on his head. Buddy Sampson, the youngest, then set out on the search for the Joker but ended up having his face disfigured, which only increased his thirst for revenge.
The entire plot is a direct nod to The Texas Chainsaw Massacre. Not only is the premise precisely the same, taking into account even the sole survivor, but the characters seem straight out of the 1974 movie classic.
In the film, the crime family is the Sawyers (honored in the comic by their uncle's name). Brothers Nubbins and Bubba are responsible for hunting down victims for their cannibalistic relatives.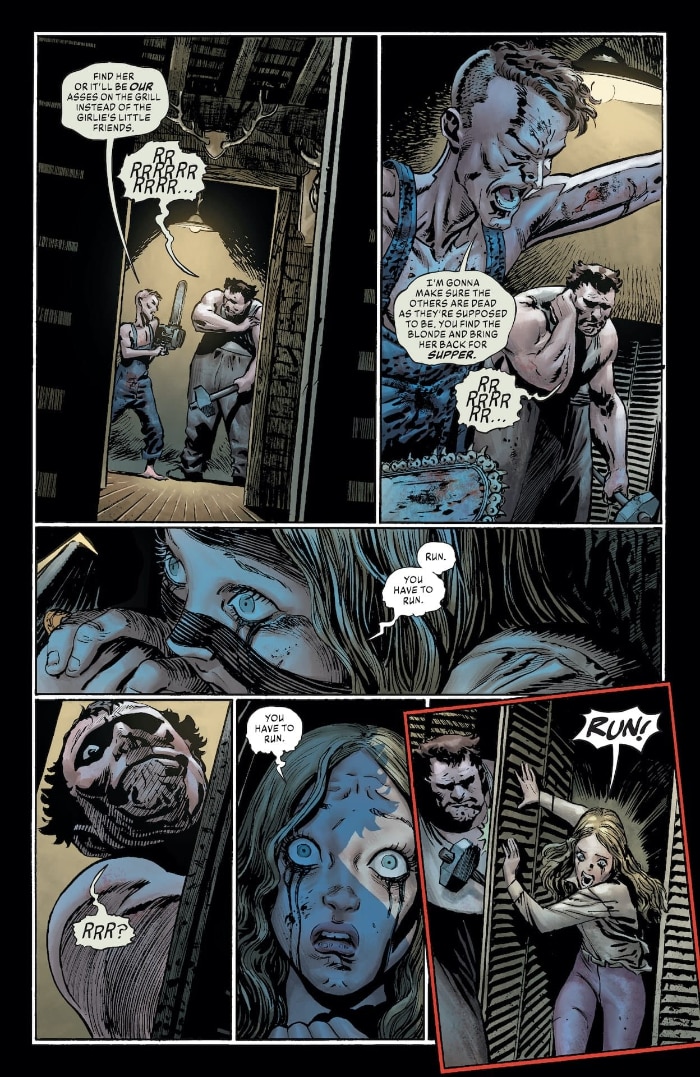 Bubba, the youngest, is popularly known as Leatherface, a chainsaw maniac who wears human skin masks. Billy and Buddy Sampson also attack their prey with the same meat hammer and chainsaw as the villains in the movie. The comic even plays with shots that are very similar to those in the classic.
Finally, another cool reference from the DC comics is that the cannibal family lives in a town called Hooper County, an homage to Tobe Hooper, the director, composer, and screenwriter of the first The Texas Chainsaw Massacre.
The Joker, the new The Joker comic, is scripted by Sam Johns and James Tynion IV, with art by Sweeney Boo and Guillem March. The series has been published since March 2021. The Joker #6 is in stores starting Tuesday, August 10, 2021.