2021 NEW Eternals: Ikaris in Casual Outfit Funko Pop! Exclusive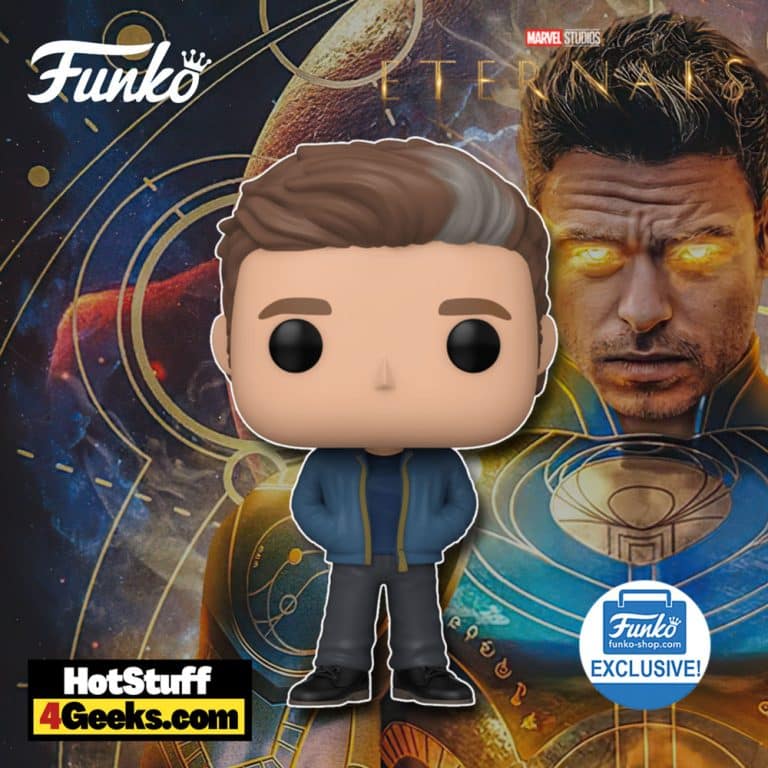 The new Funko Pop! Marvel: Eternals: Ikaris in Casual Outfit Funko Pop! Vinyl Figure – Funko Shop Exclusive depicts Ikaris, the highly evolved and powerful being always ahead when fighting tyrants and villains, and it's released today!
The Eternals movie from Phase 4 of Marvel's Cinematic Universe introduced powerful new characters. Complex and with histories that blend with various mythologies, the Eternals have further enriched the MCU.
Ikaris was a righteous leader for the Eternals on Earth. He became a guardian of humanity by decision of the Unimente (entity originated from the union of the minds and powers of at least 7 Eternals).
Powerful and noble-hearted, this being was one of the most involved in defense of humanity and remained on the planet even when many of his race brothers went exploring the galaxy.
The Funko Shop Exclusive, Ikaris in Casual Outfit Funko Pop! can be found for order at the links below (click to jump!)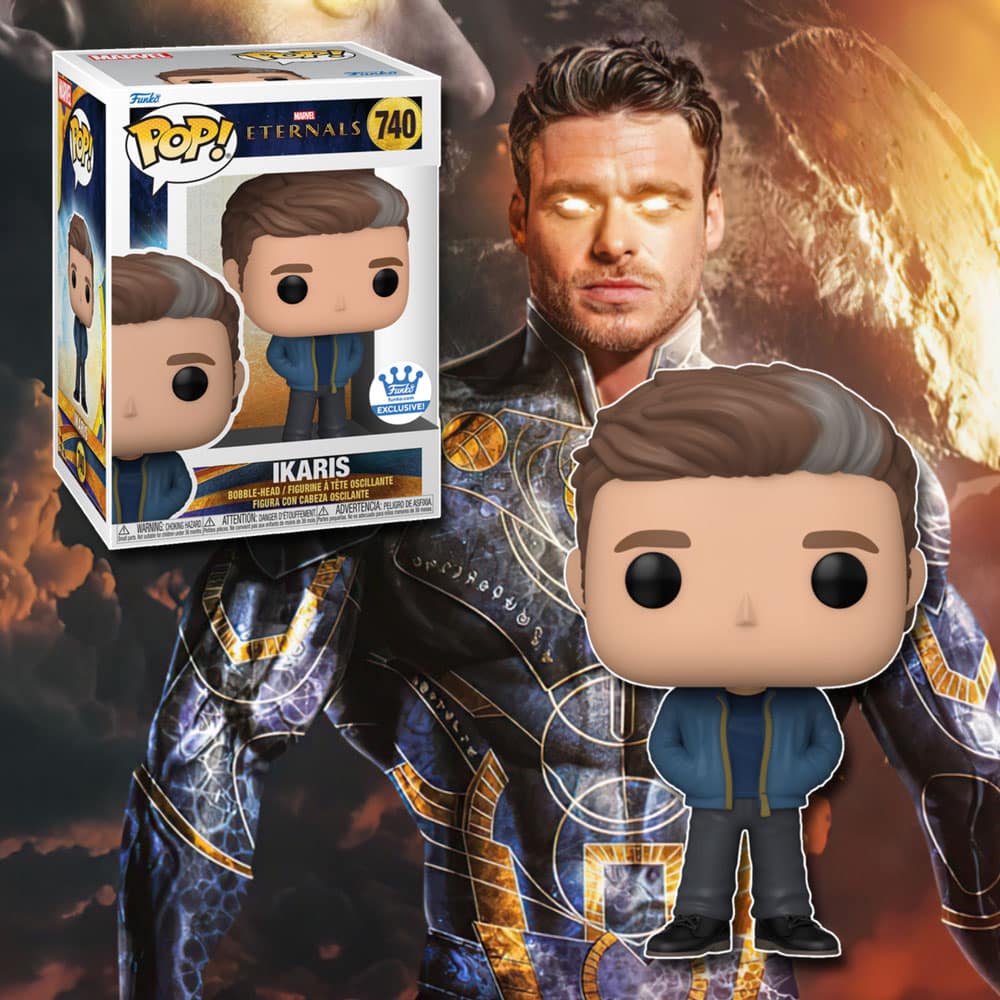 Born more than 20,000 years ago in the city of Polaria, now Siberia, Ikaris is part of a family of Eternals who settled far from the planet Olympia, where most of the other Eternals lived. The first human record of contact with Ikaris was during the Great Cataclysm when the cities of Atlantis and Lemuria were submerged.
At the time, the Eternal guided an ark of human refugees that survived the incident. The survivors mistook Ikaris, who was flying in the skies ahead of the ship, for a bird, which became part of many peoples' folklore.
A fierce opponent of the Deviants, Ikaris was seen as hot-headed by the other Eternals, who took longer to realize that these shapeless creatures would be a threat. He also became the guardian of the Pyramid of the Four Winds, where the sleeping "Dreaming Celestial" is buried.
After living with humans for a long time, Ikaris abandoned his traditions and assumed a human identity, using the name "Ike Harris." At a certain point, the Eternal Thena took over the group's leadership, which caused an inevitable confrontation between the two. They nurtured a long-standing enmity.
On Earth, Ikaris fought alongside the Avengers a few times, including the team's attempt to prevent the Deviants from awakening the dreaded "Dreaming Celestial." This Celestial was condemned and trapped in suspended sleep by the other Celestials and came to be seen as an imminent great danger.
Funko Pop! Marvel: Eternals: Ikaris in Casual Outfit Funko Pop! Vinyl Figure – Funko Shop Exclusive
Available at:
Starting now, you can receive 10% off in-stock items with my special link at Entertainment Earth!
 Enjoy!
As an Amazon Associate I earn from qualifying purchases
Want more stuff like this?
Get the best viral stories straight into your inbox!
Don't worry, we don't spam