2023 NEW Rudolph the Red-Nosed Reindeer Mini Figures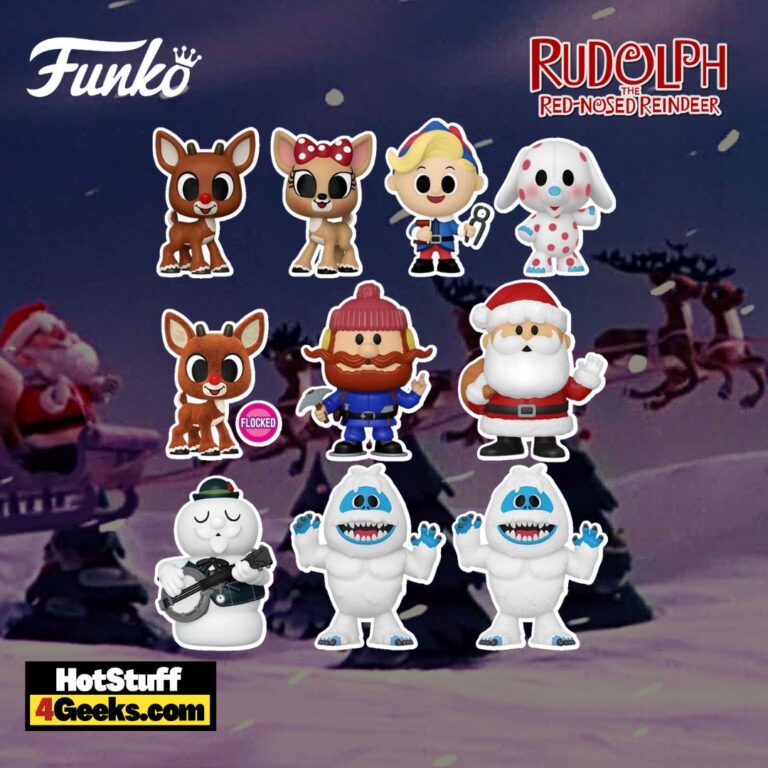 Step right up, Christmas enthusiasts and collectors alike! Get ready to experience the charm of the North Pole like never before with the adorable Rudolph the Red-Nosed Reindeer Funko Mini Figures (2023).
The Mini Figures are now available for pre-order at the links below – click to jump or scroll to continue reading!
Oh yes, this delightful ensemble breathes life into our favorite holiday narrative. Imagine having a piece of the North Pole right in your hands – a total of ten charismatic mini-figures, each capturing the essence of their character perfectly!
Remember Hermey, our lovable elf with dental aspirations?
How about the boisterous Yukon Cornelius, or the self-doubting yet undeniably brave Rudolph himself?
These miniatures bring those cherished memories rushing back, sprinkling a little Christmas magic into your everyday life.
Whether you're reminiscing about holiday classics or looking to introduce the enchanting world of Rudolph to the younger generation, these miniatures are the ticket.
It's like having a miniature holiday parade at your fingertips, a nostalgic nod to the timeless tale that continues to warm our hearts every holiday season.
Rudolph the Red-Nosed Reindeer Funko Mini Figures are now available for pre-order at the links below (click to jump!) They're expected to be released in October 2023.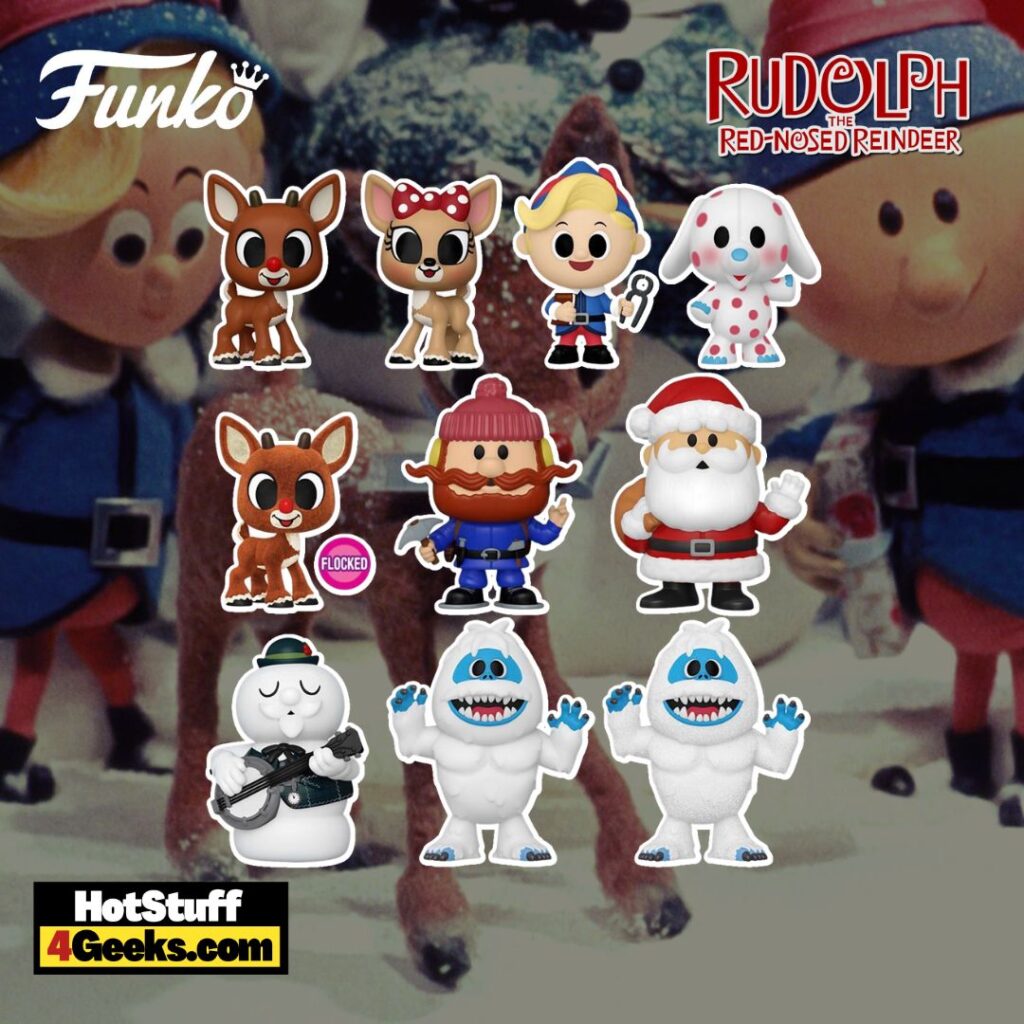 Every holiday season, one particular crimson-nosed hero always comes to mind.
Yes, you've got it, it's our friend Rudolph, the Red-Nosed Reindeer.
This heartwarming tale, as snug as your favorite Christmas sweater, stands as a beacon of hope, lighting up our festive traditions year after year.
Rudolph's story, much like that neon nose of his, is anything but ordinary. We start off in a world that's about as jolly as a snowball fight in shorts.
The strong prey on the weak, conformity's the name of the game, and if you're even slightly different, it's a one-way ticket to the 'outcast' club.
A gloomy intro for a Christmas classic, you might say. But hang tight because that's where the real magic begins.
Our underdog heroes—Rudolph, Hermey, the wannabe dentist-elf, and Yukon Cornelius, the man as dazzling as his name suggests—serve as glimmers of hope.
They teach us a lesson about self-worth that isn't tied to the approval of others.
Now, the big man himself, Santa, has a bit of a character arc, too.
His initial grouchy persona might have you shouting, "Hey, that's not my Santa!" But even he learns a thing or two by the time the credits roll.
And the critters in Rudolph's world? They sing! They dance! They engage in witty banter!
It's a magical realm where even the fiercest yeti has a soft side and a half-lion, half-bird rules an island.
This tale is not without its shadows—after all, life's not always sunshine and candy canes. But as the curtain closes, a sincere spirit of goodwill unfurls.
Dreams are realized, mistakes forgiven, and even the so-called 'weirdos' become the saviors of the day.
The biggest takeaway? Rudolph, with his glowing snout, doesn't just guide Santa's sleigh—he guides us to a place of understanding, acceptance, and unconditional love.
So, here's to Rudolph and his timeless tale, showing us every Christmas that even in the darkest storm, we can always find a light to guide us home.
Look for more Rudolph the Red-Nosed Reindeer Funko Pops HERE
Starting now, you can receive 10% off in-stock items with my special link at Entertainment Earth!
 Enjoy!
As an Amazon Associate I earn from qualifying purchases
Want more stuff like this?
Get the best viral stories straight into your inbox!
Don't worry, we don't spam