2022 NEW Demon Slayer - Kyojuro Rengoku GITD Funko Pop!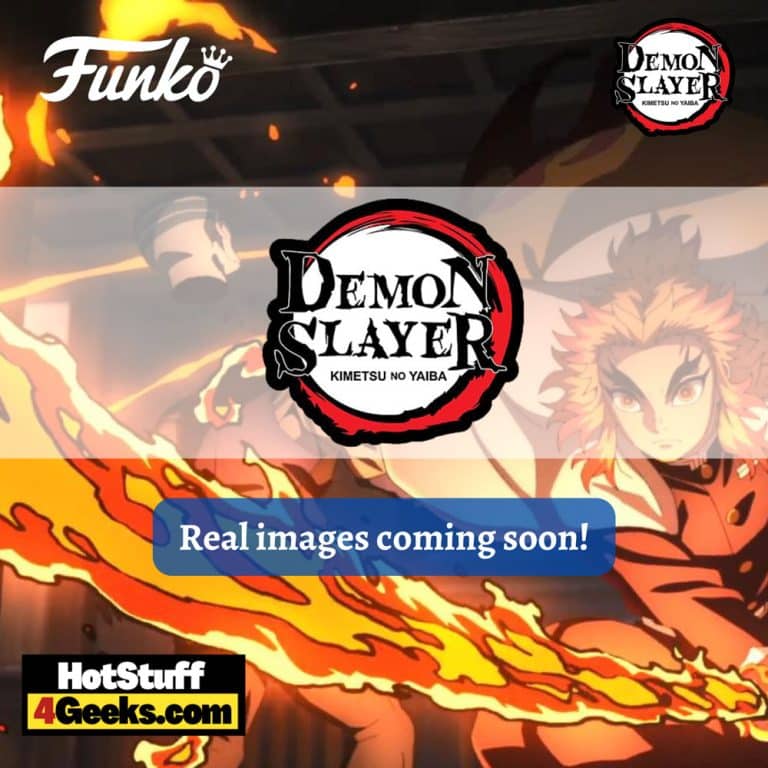 Not official until confirmed.
The new Funko Pop! Animation: Demon Slayer – Kyojuro Rengoku Glow-In-the-Dark (GITD) Funko Pop! Vinyl Figure depicts one of the most vigorous and most charismatic Hashira in Demon Slayer.
Demon Slayer's Hashira are peculiar individuals with overwhelming power, skill, and presence. But even among this group of eccentric people, Kyojuro Rengoku still stands out from his peers due to his good and highly bright personality.
One of the protagonists of the first Demon Slayer movie, Kyojuro Rengoku, is the Flame Pillar and one of the most beloved by fans.
Featuring a stunning glow-in-the-dark painting this figure is a must-see for fans of the series! Be sure to add him to your collection!
Kyojuro Rengoku GITD Funko Pop! is an unconfirmed release. It is only official when or if Funko announces it. I'll update more information in the long run.

Kyojuro comes from a family of Slayers, and his father, Shinjuro Rengoku, was the previous Flame Hashira. The boy is regarded as a Demon Slayer prodigy and has mastered the powerful Flame Breathing and its seven remaining forms, passed down from generation to generation by the Rengoku.
He is introduced along with the other Hashiras when Tanjiro and Nezuko are taken away to be "judged" by Kagaya Ubuyashiki but gains prominence even in the Infinity Train arc, adapted as a movie.
Kyojuro becomes one of the biggest inspirations for Tanjiro during the story and is the first Pillar to go head-to-head with one of Muzan's Upper Moons in a long time.
Starting now, you can receive 10% off in-stock items and free shipping on $39+ orders with my special link at Entertainment Earth!
You can also use CODE: 4geeks anytime. Enjoy!
As an Amazon Associate I earn from qualifying purchases
Want more stuff like this?
Get the best viral stories straight into your inbox!
Don't worry, we don't spam