2023 NEW Dungeons & Dragons: Super-Sized Bahamut Funko Pop!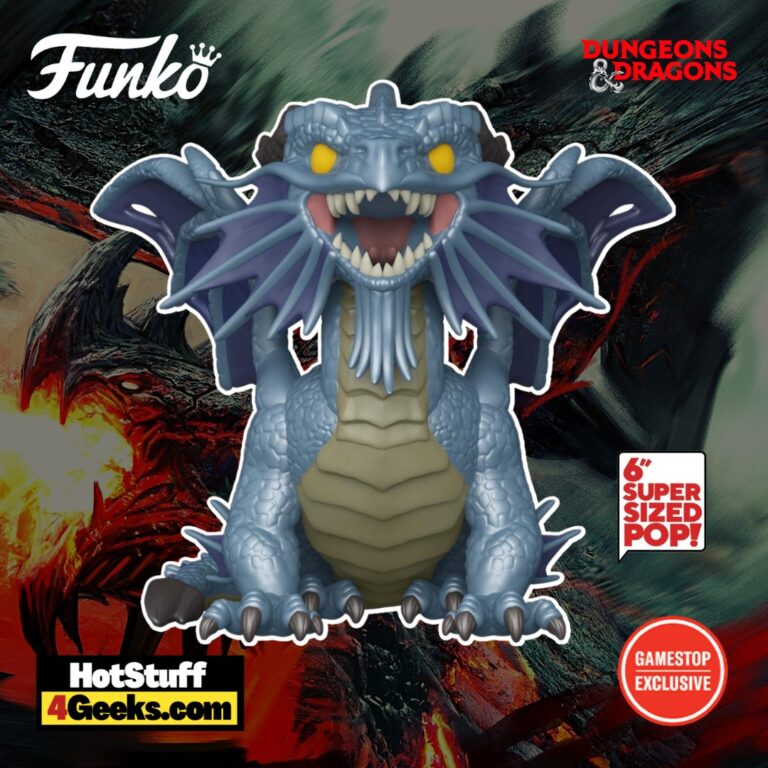 Attention, D&D enthusiasts and collectors alike! The realm of Dungeons & Dragons is about to witness a spectacular addition to its lineup of Funko Pop! figures – the breathtaking Funko Pop! Games: Dungeons & Dragons – Bahamut Super-Sized 6-Inch Funko Pop! Vinyl Figure – GameStop Exclusive (2023 release). Brace yourselves as the King of the Good Dragons descends into the material plane, ready to take your collection to soaring heights.
UPDATE: Now available for pre-order! To get your hands on this Pop Vinyl Figure at its release, be sure to check out the links I've provided below – click to jump or scroll to continue reading!
Gaze upon this collectible masterpiece, and you'll instantly recognize the embodiment of goodness and power that Bahamut represents.
Standing tall, reflecting celestial light, and eyes shining with wisdom, this figurine captures the essence of the King of the Good Dragons like never before.
Delve into the rich lore of Dungeons & Dragons, where Bahamut stands as a beacon of hope against the hostility of his twin sister, Tiamat.
As the God of Dragons and the Lord of the North Wind, his divine presence has inspired countless adventurers and storytellers throughout the game's history.
For D&D enthusiasts and collectors alike, the Bahamut Funko Pop! is a coveted treasure to be cherished.
Join the ranks of Dragonborn, Elves, and Humans who have embraced Bahamut's legacy and let this remarkable figurine symbolize the boundless wonders of the tabletop role-playing game.
This Funko Pop! Vinyl Figure offers an opportunity to connect with the fantastical world of Dungeons & Dragons on a whole new level.
So, brace yourself for an extraordinary journey as Bahamut soars into your collection, reminding us all that the magic of D&D transcends the boundaries of imagination and captivates our hearts like never before.
The GameStop Exclusive Bahamut Super-Sized Funko Pop! can be found for purchase at the links below (click to jump!)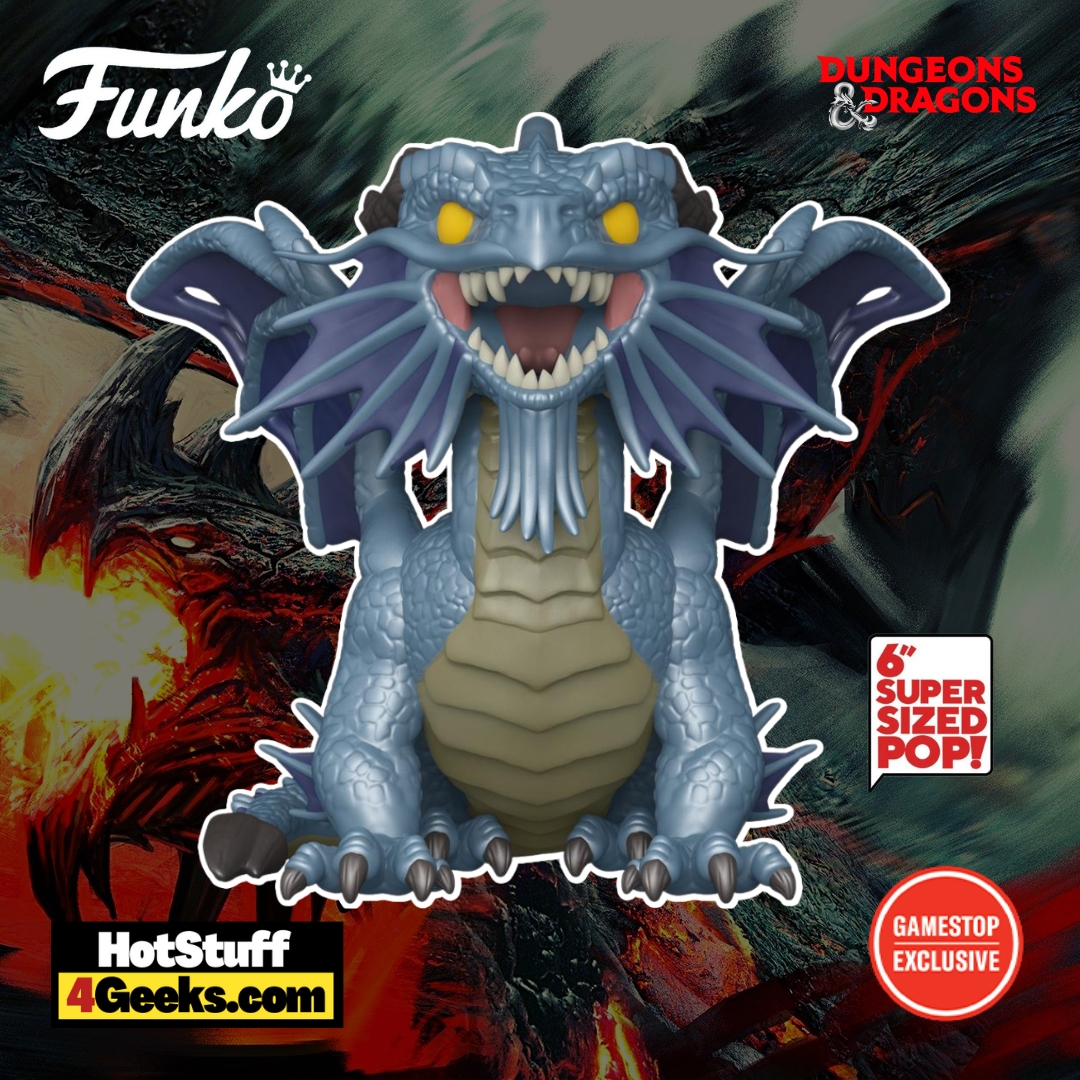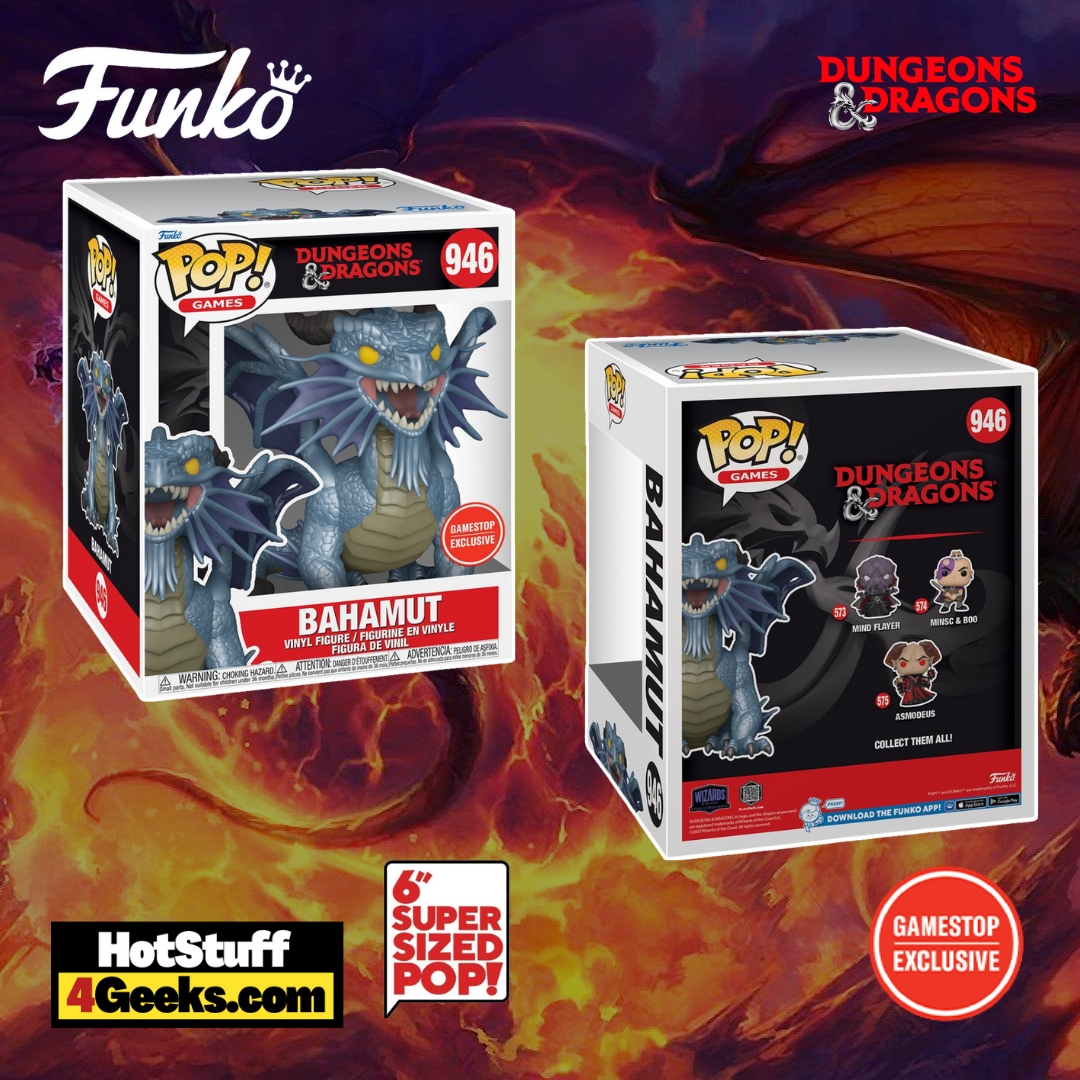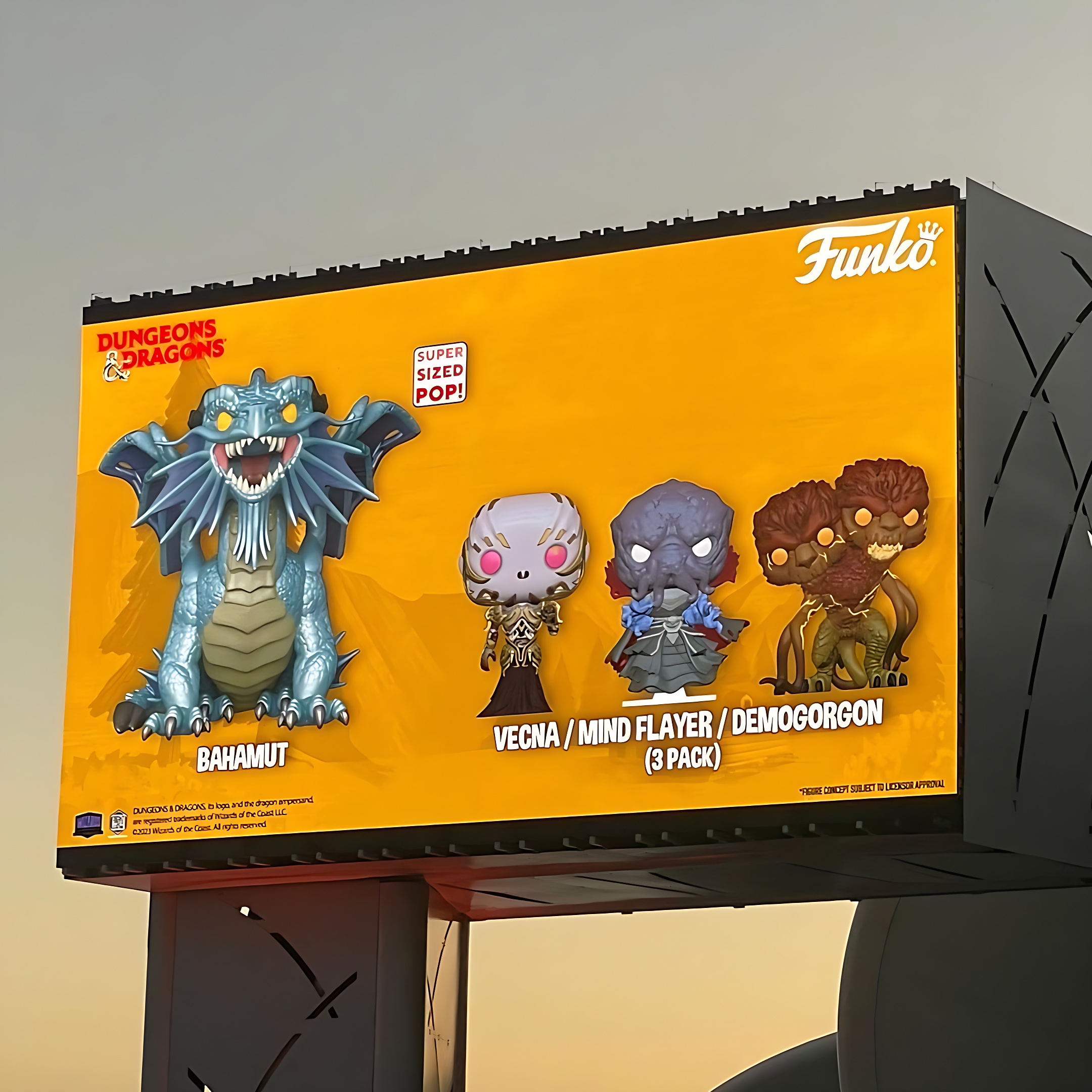 Bahamut: The Mystical Majesty of Dungeons & Dragons
In the fantastical world of Dungeons & Dragons, where ancient lore intertwines with epic adventures, few characters stand as tall and majestic as Bahamut, the Platinum Dragon.
This enigmatic and benevolent deity reigns as the King of the Good Dragons, representing the epitome of good dragonkind in the D&D pantheon.
Picture a dragon of colossal size, its curved form draped in silver-white scales that shimmer like stars in the night sky.
Its eyes, mesmerizing and catlike, shine, revealing a pearl of wisdom that surpasses mortal comprehension.
But wait, this is just the beginning of the journey to uncover the secrets of Bahamut's grandeur.
Introduced in the 1st Edition of Advanced Dungeons & Dragons, Bahamut has been an integral part of the game's lore for decades.
His origin is traced back to the dragon god Io, making him a child of divine heritage.
However, it is his antithesis, the malevolent Tiamat, who serves as his evil sister and eternal adversary.
Throughout the game's various editions, Bahamut's lore has evolved, revealing a rich tapestry of myths and legends.
It is said that Tiamat's enmity with Bahamut stems from a tragic past, where their creator, Io, intended them to be complements and mates.
But destiny had other plans and a dark deed led to the irrevocable rift between the two siblings.
Bahamut's character has also transcended the realms of myth and fantasy, taking different forms and roles in the diverse campaign settings of Dungeons & Dragons.
Whether he roams the world incognito, cloaked in the guise of a frail hermit, or shines as a fully armed paladin warrior clad in platinum armor, Bahamut's presence is felt by all who revere good and oppose evil.
In the ever-expanding pantheon of D&D gods, Bahamut reigns supreme as the God of Dragons and the Lord of the North Wind.
His dominion in the celestial plane is Celestia, the Radiant Throne, which he shares with the deities Moradin and Kord.
True to his nature, Bahamut's followers are urged to promote good deeds, compassion, and wisdom rather than relying on empty prayers.
The legacy of Bahamut goes beyond the realms of dragons and extends to other races as well.
The Dragonborn, a devoted race, revered him as a creator god, and some humans and elves have even undergone the sacred Rite of Rebirth to become Dragonborn champions of Bahamut.
With each edition, Bahamut's lore has grown, leading to new quests, epic battles, and stories that captivate the hearts of players and dungeon masters alike.
His name echoes across countless campaign settings, leaving a trail of inspiration and reverence in his wake.
So, behold the majesty of Bahamut, the Platinum Dragon, as he soars through the realms of Dungeons & Dragons.
A symbol of unwavering goodness and compassion, he stands as a testament to the boundless creativity and imagination that fuel this beloved tabletop role-playing game.
Embrace the dragon's call and embark on a journey of heroism, for Bahamut's legacy awaits those who dare to seek it in the mystical world of D&D.
Check out more Dungeons & Dragons Pops:
Starting now, you can receive 10% off in-stock items with my special link at Entertainment Earth!
 Enjoy!
As an Amazon Associate I earn from qualifying purchases
Want more stuff like this?
Get the best viral stories straight into your inbox!
Don't worry, we don't spam