2021 NEW Iron Man Die Cast Funko Pop! Exclusive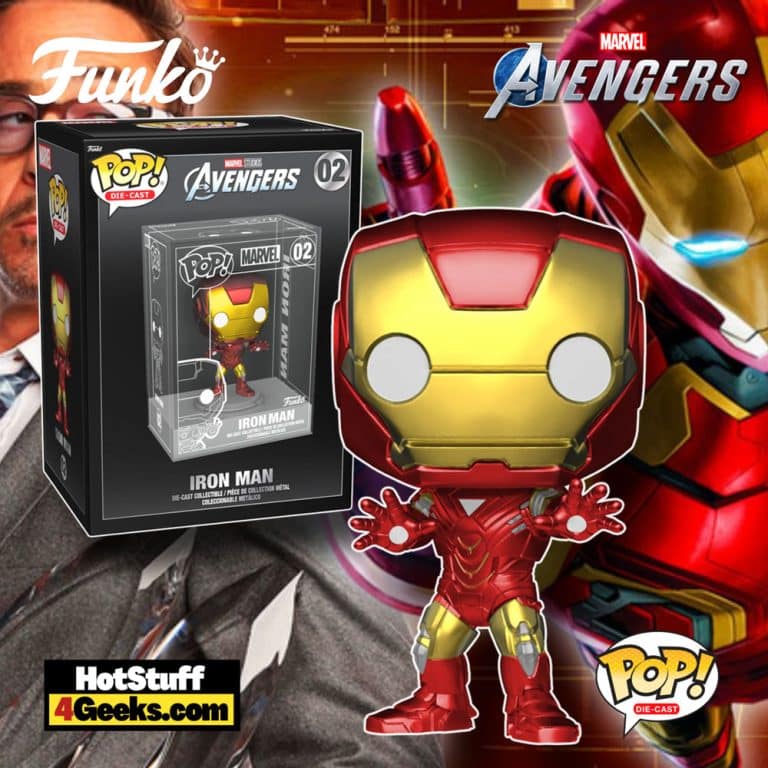 Behold! Designed to be the front and center, top-shelf collectible, the new Funko Pop! Die-Cast: Marvel Avengers – Iron Man Funko Pop! Vinyl Figure dropped today as a Funko Shop Exclusive.
Iron Man, the alter ego of Tony Stark, is not only a self-centered man – and superhero – genius, playboy, billionaire, and philanthropist…
He is also one of the most complex and beloved characters ever created by Marvel's House of Ideas, be it because of his personality, motivations, or even his various dramas, which are unknown to most of the public who only know him from the movies.
Unlike what many imagine, Iron Man has not had a perfect life; he has faced many obstacles to get where he is, and although he often thinks that the end justifies the means, his main goal is to keep Earth safe at all costs.
And now you can continue your Die-cast Pop! collection with Marvel's Pop! Iron Man as a Die-cast Pop! to crown your Marvel lineup!
Marvel Iron Mand Die-Cast Funko Pop! Figure is now available at the links below (click to jump!)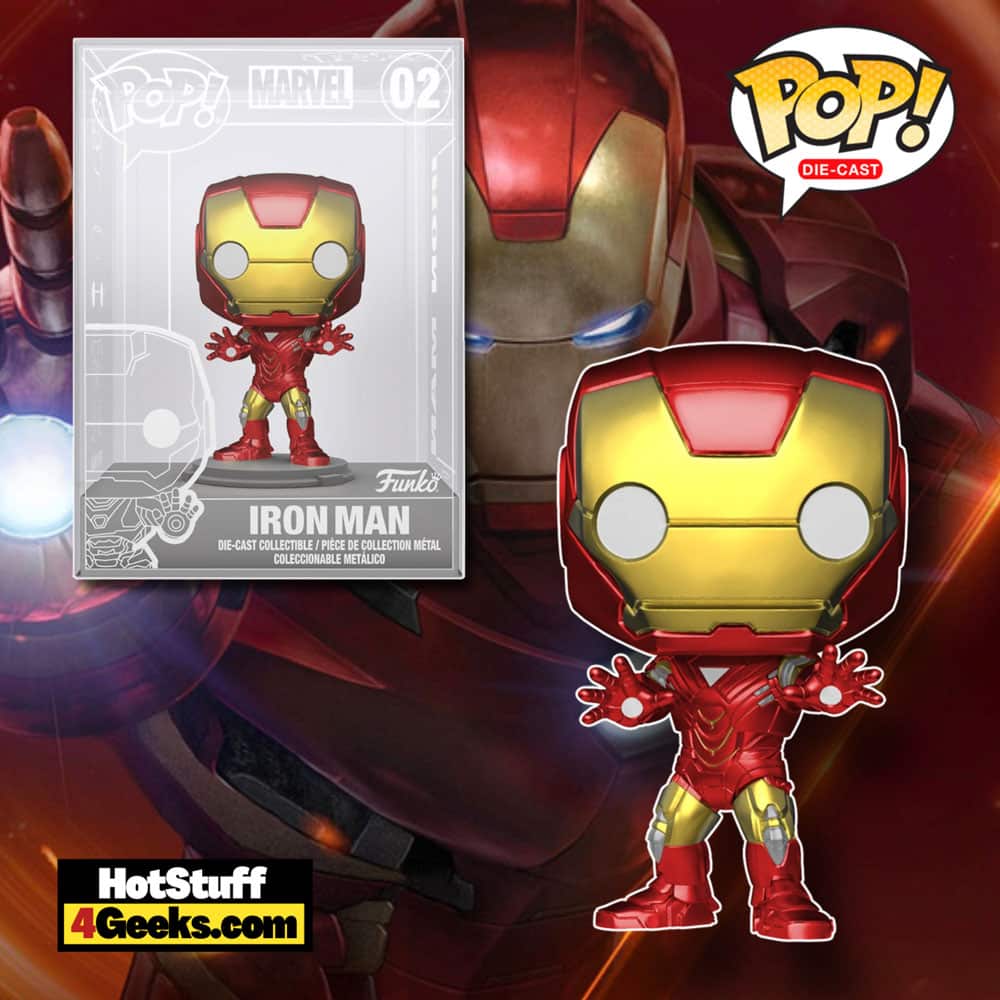 Avengers: Endgame represents the end of a path that began long ago and served as a perfect culmination of this first saga of the Marvel Studios Cinematic Universe. 22 films in 11 years, with its origin traced to 2008, with the first Iron Man film starring Robert Downey Jr.
In this way, it is completely poetic and justifiable that Tony Stark dies in the film. It is the perfect conclusion to his journey. It ensures a brave and genuinely touching moment in Endgame, especially since it is a selfless sacrifice that ultimately guarantees Thanos's defeat.
The great sacrifice rests with Tony Stark, who puts the stones in his armor and performs a snap to finish Thanos and his entire army. But, since the power of the Gauntlet is gigantic, it ends up costing him his life.
No mortal can carry so much power in the palm of one hand, and Stark embraces his destiny when Doctor Strange points out to him that this was his only chance; the future determined among 14 million possibilities he had seen in Infinity War.
A sacrifice for the greater good is the culmination of Stark's arc. Tony was a selfish and arrogant industrialist until he learned to become a better human by adopting the Iron Man armor. In the Avengers movies, his intention has always been to protect the world from the next big threat.
It is beautiful that all the MCU heroes attend Stark's funeral. After all, Iron Man founded the entire franchise and started the most successful shared universe in movie history.
Living Iron Man for 11 years on the silver screen, Robert Downey Jr. has left an indelible mark on superhero cinema. His farewell is tragic yet cathartic, inspiring, and nicely marked by his iconic phrase, "I am Iron Man."
We will miss you, Tony.
Funko Pop! Die-Cast: Marvel Avengers – Iron Man Funko Pop! Vinyl Figure – Funko Shop Exclusive
Available at:
Starting now, you can receive 10% off in-stock items and free shipping on $39+ orders with my special link at Entertainment Earth!
You can also use CODE: 4geeks anytime. Enjoy!
As an Amazon Associate I earn from qualifying purchases
Want more stuff like this?
Get the best viral stories straight into your inbox!
Don't worry, we don't spam