2022 CCXP: Black Clover – Jack The Rippler Funko Pop! Exclusive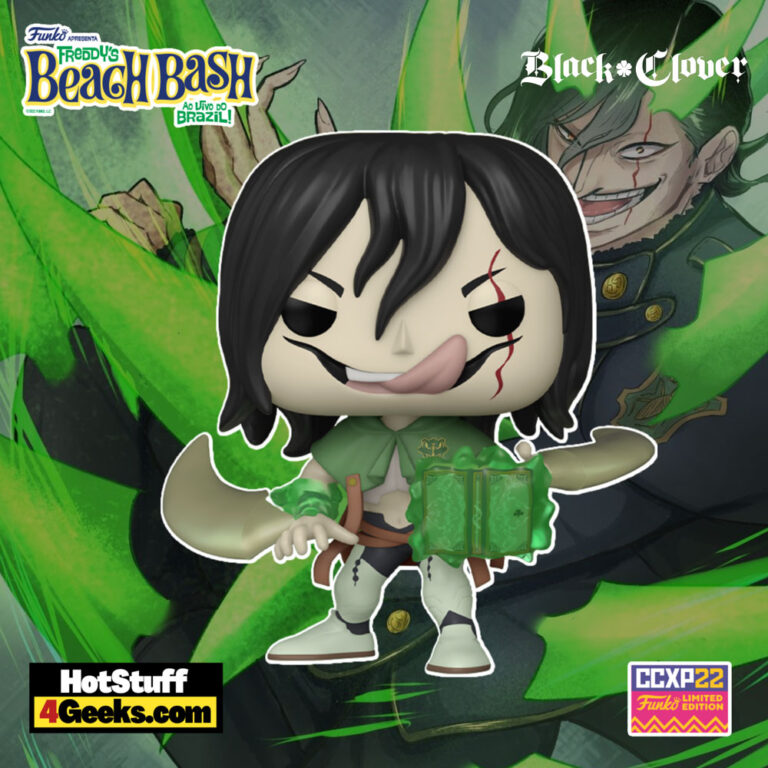 The new Funko POP! Black Clover – Jack The Rippler Funko Pop! Vinyl Figure – 2022 Comic Con Experience CCXP, 2022 Winter Convention, and Hot Topic Exclusive will be available online starting at 6 AM PT on Wednesday, November 30, at the links below (click to jump!)
Black Clover's cast of brave characters is as diverse as it is engaging.
Each magical knight is asked to resist the icy glow of fear regularly.
How they face that fear is unique to each knight. Some knights run away from fear and hide comfortably behind their titles.
Others convert fear into electrical energy to be ready for whatever fight awaits them.
The fearless leader of the Green Mantis is himself a verifiable praying mantis.
With the combined power of his hunter's instinct and his slicing magic, Jack The Rippler can cut directly through any threat that induces him to fear.
His fearlessness comes at a cost, for Jack has little or no fear of death!
The CCXP 2022 exclusive Jack Funko Pop! can be found at the links below as soon as the online sale begins (click to jump!)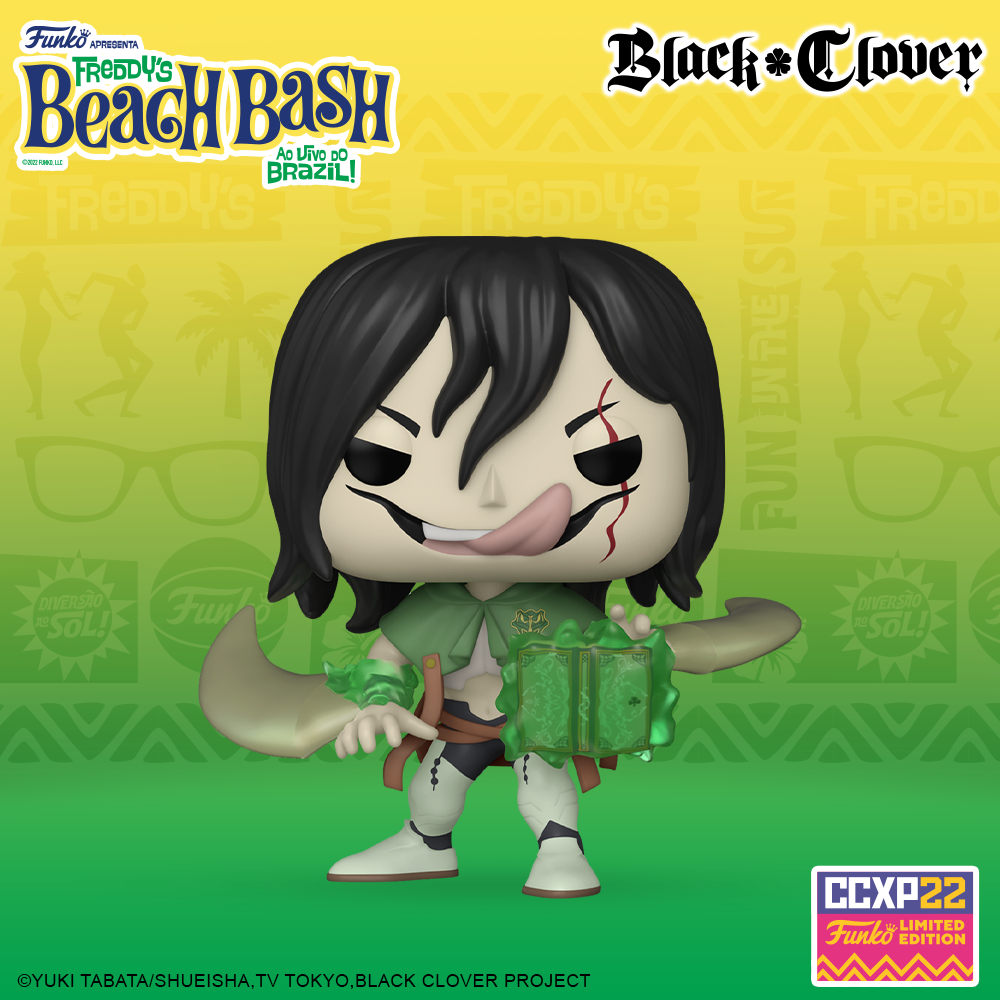 With hundreds to choose from, it isn't easy to distinguish the main characters in the famous Black Clover anime series.
While the story revolves around the three main protagonists, Ashtar, Yuno, and Noelle, several other members of the Clover Kingdom and its various divisions also play a crucial role in defeating the Black Triad and other evil groups.
For this, fearless leadership and courageous sacrifice became necessary.
In the face of overwhelming difficulties, they tended to do the right thing and maintain their moral core.
With a name like Jack the Ripper, it is no surprise that the Captain of the Green Preying Mantises is a ruthless killing machine marked by heroic aggression.
Jack has an unhealthy propensity to fight to the death by nature and grins uncontrollably in the face of adversity.
Unafraid of death, Jack's reckless actions lead to deadly dangerous scenes, wandering around like an evil clown, wiping his tongue with his long blade.
Despite having a severe grudge against the Captain, Jack has shown his physical and moral courage by saving his opponent Yami in the fight against Latty.
Funko POP! Black Clover – Jack The Rippler Funko Pop! Vinyl Figure – 2022 Comic Con Experience CCXP, 2022 Winter Convention, and Hot Topic Exclusive
Available at:
Starting now, you can receive 10% off in-stock items with my special link at Entertainment Earth!
 Enjoy!
As an Amazon Associate I earn from qualifying purchases
Want more stuff like this?
Get the best viral stories straight into your inbox!
Don't worry, we don't spam