2022 CCXP: Justice League – Raven Funko Pop! Exclusive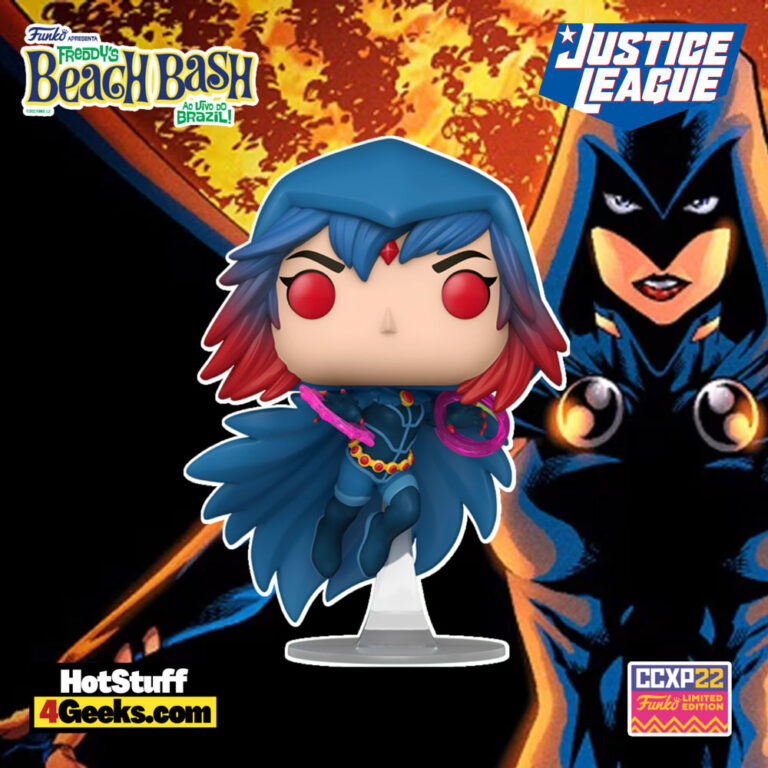 The new Funko POP! DC Heroes – Justice League – Raven Funko Pop! Vinyl Figure – 2022 Comic Con Experience CCXP, 2022 Winter Convention, and Amazon Exclusive will be available online starting at 6 AM PT on Wednesday, November 30, at the links below (click to jump!)
Raven is one of the most popular members of the Justice League, and it's easy to see why.
She's got a cool look, awesome powers, and a tragic backstory that makes her all the more relatable. Plus, she's constantly bickering with Batman, which is always entertaining.
So who is Raven, and what makes her so unique?
Well, for starters, she's a powerful telepath and empath who can control emotions and project her thoughts into other people's minds.
She can also fly, phase through objects, and create force fields. In other words, she's pretty much a badass.
Raven is often portrayed as a dark and brooding character; her costume reflects this with its black and purple colors.
The CCXP 2022 exclusive Raven Funko Pop! can be found at the links below as soon as the online sale begins (click to jump!)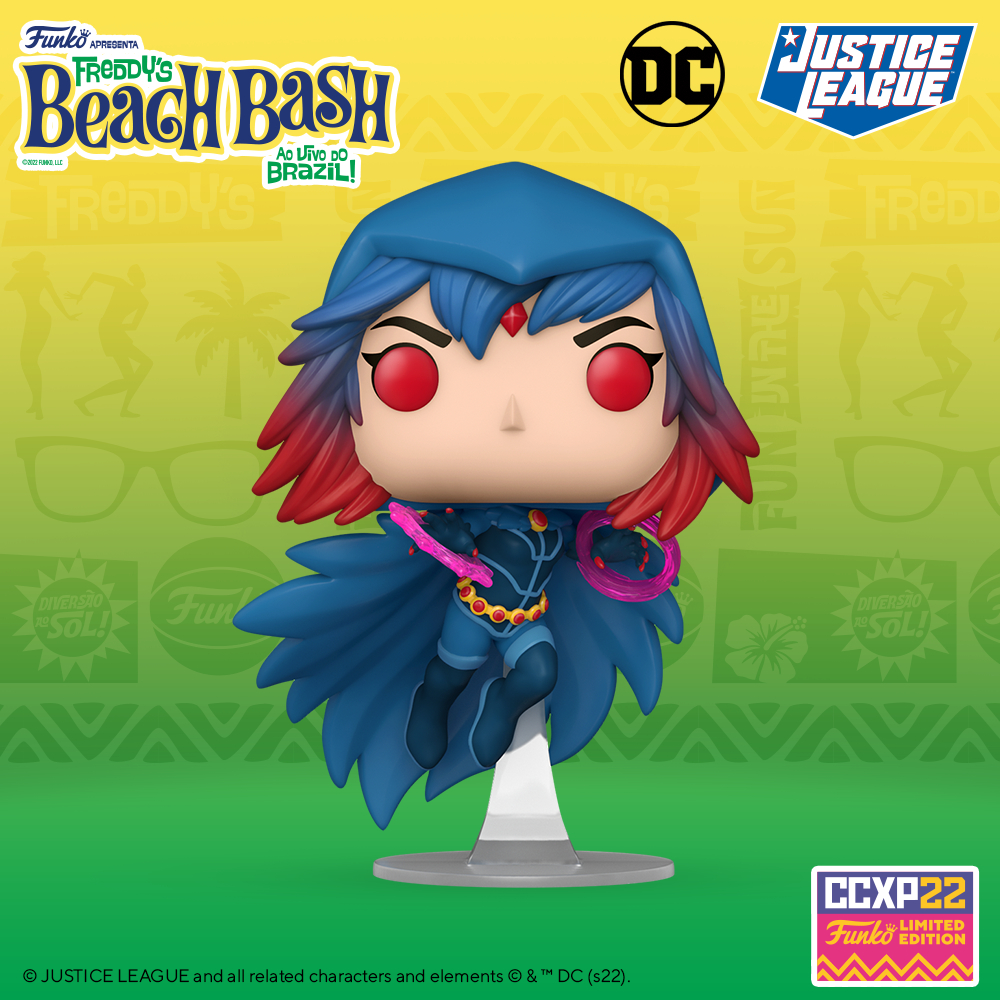 In the DC Universe, there are many powerful and inspiring superheroes, but one that always stands out to me is Raven.
Raven is a superhero who struggles to balance her dual heritage and fight for the world she fears she can never truly belong to.
Even though she has many personal struggles, she remains hopeful and continues to fight for what is right. Here is a closer look at this fascinating character.
Raven was born Rachel Roth in New York City to a human mother named Arella and a demon father named Trigon.
Trigon was an evil being who planned to use Rachel to conquer Earth and rule over it.
Arella fled with her daughter in an attempt to keep Rachel safe, but Trigon found them and took Rachel away.
Rachel was raised in another dimension by Trigon and was taught how to use her magical powers.
At the age of thirteen, Rachel realized the error of her ways and rebelled against her father.
She renamed herself Raven and returned to Earth, where she joined a group of teenage superheroes known as the Teen Titans.
Throughout her time with the Teen Titans, Raven battled against her father's attempts to control her and stop him from carrying out his plans for conquest.
She also struggled with her identity, feeling like she could never fully belong on either side—the human world or the demon world.
This struggle has shaped much of Raven's character over the years and has been central to many of her story arcs.
Additionally, her role as a superhero has also been shaped by her desire to protect others from suffering as she did.
She knows first-hand the pain of being controlled by an evil force, and so she fights tirelessly to prevent others from experiencing that same pain.
Despite everything she has been through, Raven remains hopeful for the future. She knows it is good in this world worth fighting for, even if it doesn't always feel like it.
Her hope motivates her to continue fighting against evil forces and working towards a better future for herself and others.
I admire Raven for her resilience in the face of adversity and for remaining hopeful despite all the darkness in her life.
She inspires me, and I think she will inspire you too!
Funko POP! DC Heroes – Justice League – Raven Funko Pop! Vinyl Figure – 2022 Comic Con Experience CCXP, 2022 Winter Convention, and Amazon Exclusive
Available at:
Starting now, you can receive 10% off in-stock items with my special link at Entertainment Earth!
 Enjoy!
As an Amazon Associate I earn from qualifying purchases
Want more stuff like this?
Get the best viral stories straight into your inbox!
Don't worry, we don't spam