2022 CCXP: The Joker (Back in Town) Funko Pop! Comic Cover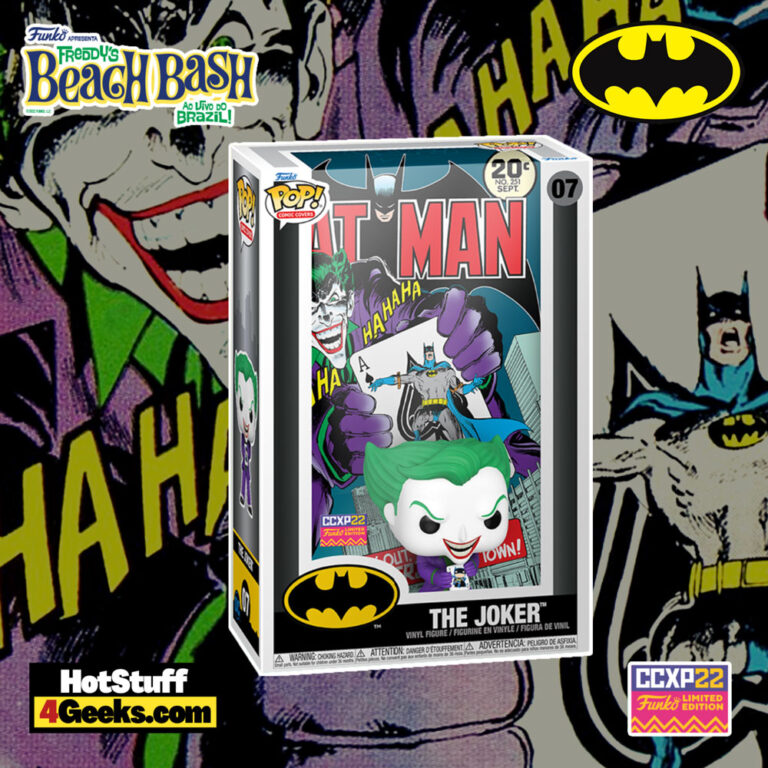 The new Funko POP! Comic Covers: DC – The Joker (Back in Town) Funko Pop! Comic Cover Vinyl Figure – 2022 Comic Con Experience CCXP, 2022 Winter Convention, and Walmart Exclusive will be available online starting at 6 AM PT on Wednesday, November 30, at the links below (click to jump!)
The Joker is one of the most iconic villains in pop culture, and his return to Gotham is always a cause for celebration…or terror, depending on which side of the law you find yourself on.
This Funko Pop! figure captures the Clown Prince of Crime in all his dangerous glory, holding a Batman-playing card and standing atop the cover of the Batman #251 comic book.
It's a must-have for any fan of the Dark Knight and a reminder that the Joker is always watching…and laughing. So don't be a clown – add this Pop! to your collection today.
The CCXP 2022 exclusive The Joker (Back in Town) Funko Pop! Comic Cover can be found at the links below as soon as the online sale begins (click to jump!)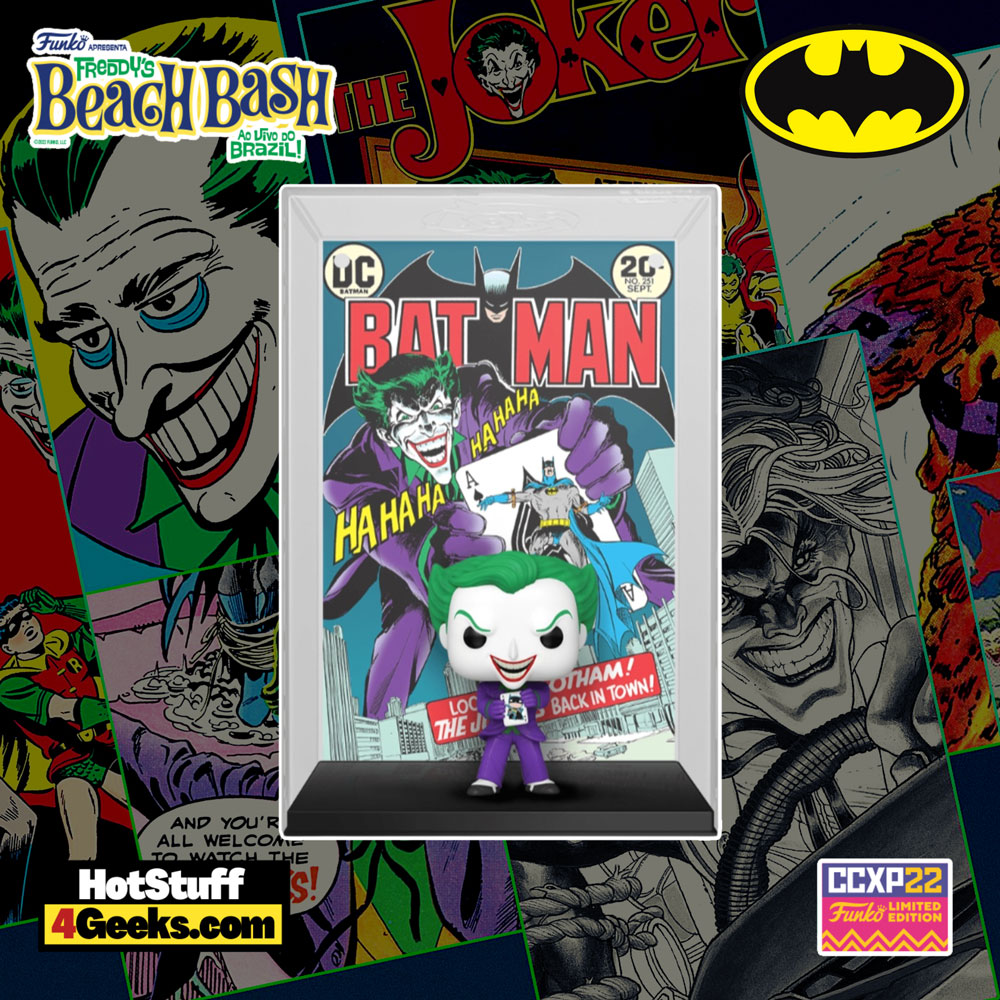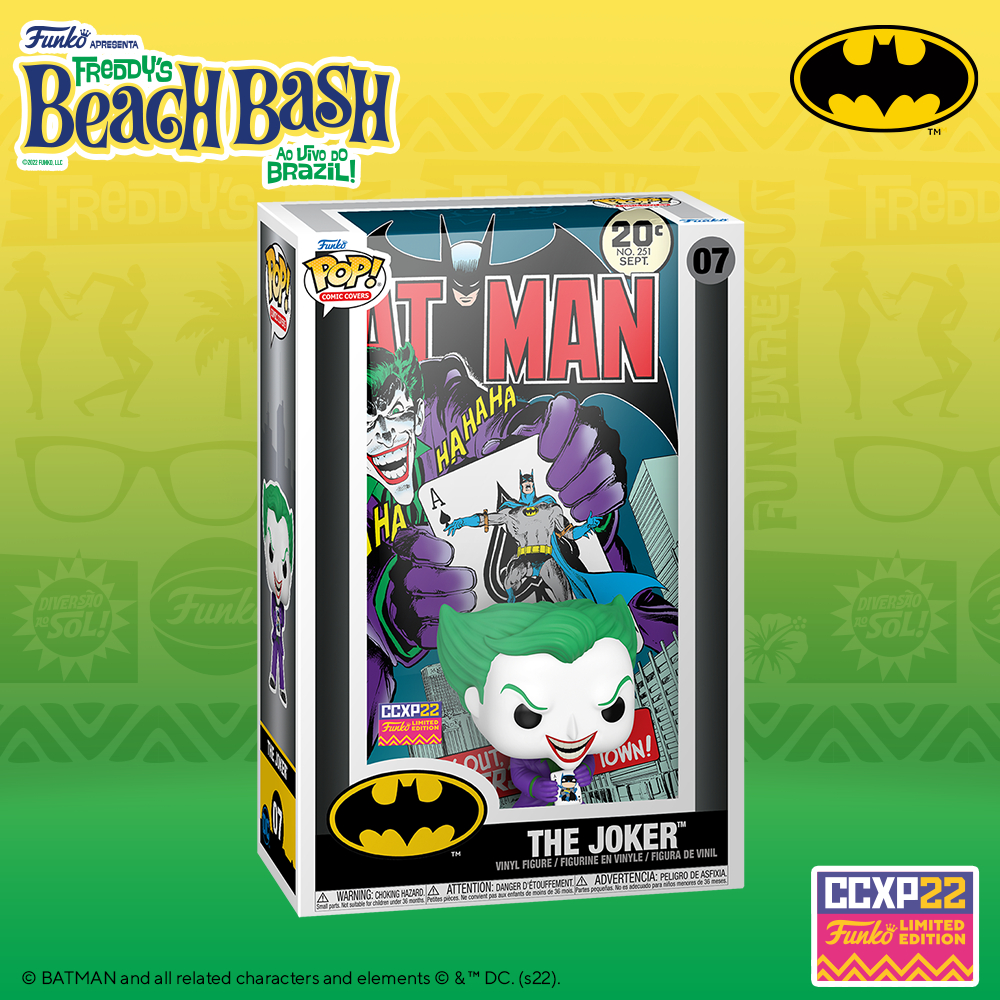 The Joker has been on the loose for a few weeks, targeting the gang members that used to work for him.
Batman tries to bring former gang member Packy White under police protection, but he is killed by Joker, who puts nitro-glycerin in his drink of water.
Another gang member is also killed with an exploding cigar filled with nitro-glycerin.
Batman is hit from behind and falls unconscious; when he comes to, he finds Melvin hanging dead from the rafters.
Regaining consciousness, Batman heads for the last known member Bins Hooley only to find he was taken out earlier that day by Mr. Genesius (who is really the Joker).
Batman finds crude oil and sand, leading him to an abandoned aquarium where he finds Hooley sitting in a wheelchair about to be lowered into a tank with a great white shark while controlled by Joker…
The Joker has been a fan favorite since he first appeared in Batman #1 way back in 1940. In the 80 years since then, he has become one of the most iconic villains in all pop culture.
Part of what makes the Joker so popular is his unpredictability. He is always one step ahead of Batman, and his chaotic nature ensures that no two encounters are identical.
He is also brilliant and resourceful, making him a worthy adversary for the Dark Knight.
Additionally, the Joker's clown-like appearance and maniacal laugh make him instantly recognizable and truly unforgettable.
It's no wonder he continues to capture the imaginations of fans, both old and new.
Funko POP! Comic Covers: DC – The Joker (Back in Town) Funko Pop! Comic Cover Vinyl Figure – 2022 Comic Con Experience CCXP, 2022 Winter Convention, and Walmart Exclusive
Available at:
Starting now, you can receive 10% off in-stock items with my special link at Entertainment Earth!
 Enjoy!
As an Amazon Associate I earn from qualifying purchases
Want more stuff like this?
Get the best viral stories straight into your inbox!
Don't worry, we don't spam