2022 D23 Expo: Cinderella – Lucifer Funko Pop! Exclusive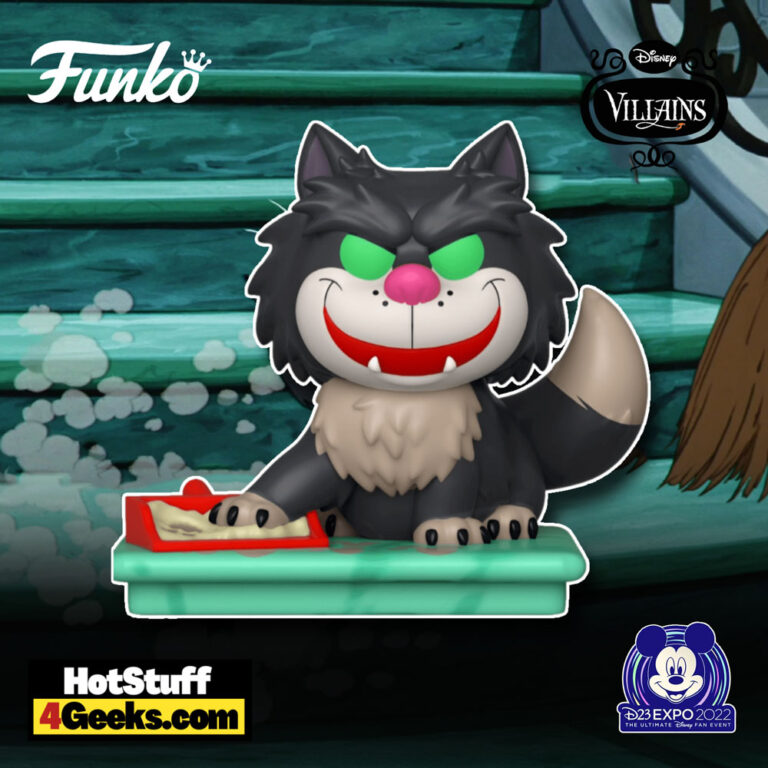 The new Funko POP! Disney: Cinderella – Lucifer Funko Pop! Vinyl Figure – 2022 D23 Expo and BoxLunch Exclusive will be available online starting 6 AM on Friday, September 9th at the links below (click to jump!)
NOW Available at BoxLunch!
Lucifer is one of the most memorable characters in Disney's Cinderella. With his large black body and long tail, he cuts an imposing figure, and his unblinking green eyes seem to hold a naughty secret.
Lucifer is the opposite of Cinderella's beloved animal friends in many ways. For example, while Jaq and Gus always try to do what's best for Cinderella, Lucifer seems to take pleasure in causing trouble.
Lucifer is a bad cat. There are just no two ways about it.
He's the kind of cat who always gets into trouble, and his favorite pastime is playing tricks on people. Even his name is synonymous with evil.
But despite all of his flaws, I can't help but love him. He's just so darn cute! And in the end, he always seems to get his comeuppance.
The D23 Expo 2022 exclusive, Lucifer Funko Pop! Vinyl Figure,  can be found at the links below as soon as the online sale begins (click to jump!)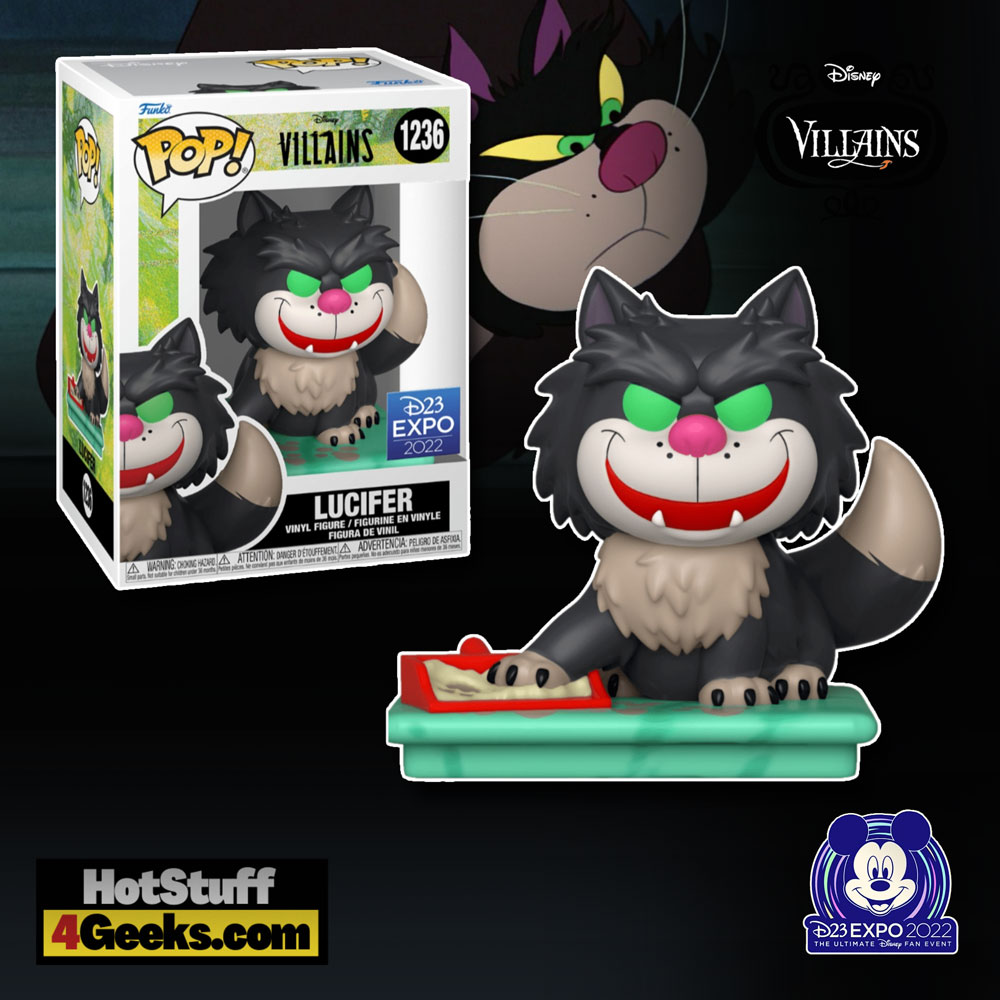 Cinderella is one of the Disney princesses with the most pets friends. The young girl relies solely on her pets as companions, and they prove to be true friends and faithful squires.
Among Cinderella's pets are some mice, birds, a horse, and a dog.
Jaq and Gus are two lovely little mice, but very clumsy, who do everything they can to help Cinderella achieve her dreams and live with her true love.
Jaq, a petite and skinny but very clever little mouse, lives to torment Lucifer, Lady Tremaine's cat.
Gus, in turn, is a chubby and adorable mouse whom the young princess rescues from Lucifer's claws and teeth. But unfortunately, the little mouse is clumsy and always runs away from the cat.
But, just like his friend, the little mouse does everything he can to help Cinderella win her dreams, even though he is the youngest of the group.
In addition to Jaq and Gus, other mice are Cinderella's friends and help the princess to follow her dream and meet the prince at the ball.
Bruno is an old and lazy dog, a gift from Cinderella's father. The dog lies in the kitchen, but make no mistake. He scares everyone away when necessary. The dog hates Lucifer and growls and lunges at him whenever he meets the cat.
Bruno is a very loving and faithful guard dog. Big and with reddish hair, Bruno lives outside the house because of Lucifer.
The horse Major, like Bruno, was a gift from Cinderella's father. Mistreated by Cinderella's Stepmother and her daughters, he is not used by anyone in the house, something that depresses him.
He receives a lot of love from the young princess, which makes up for not being able to ride.
Funko POP! Disney: Cinderella – Lucifer Funko Pop! Vinyl Figure – 2022 D23 Expo and BoxLunch Exclusive
Available at:
Starting now, you can receive 10% off in-stock items with my special link at Entertainment Earth!
 Enjoy!
As an Amazon Associate I earn from qualifying purchases
Want more stuff like this?
Get the best viral stories straight into your inbox!
Don't worry, we don't spam