2022 D23 Expo: The Incredibles – Frozone Funko Soda EXCL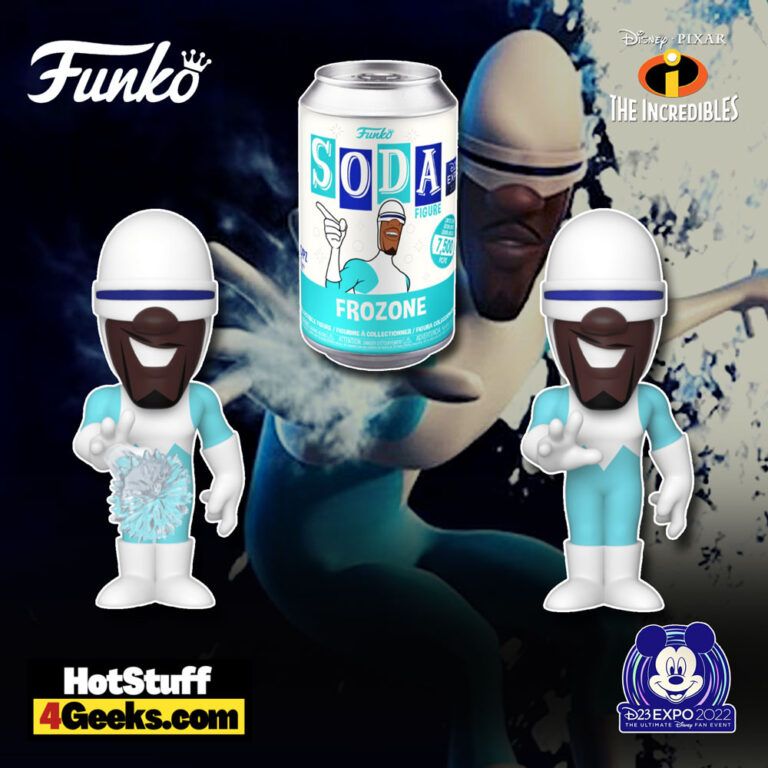 The new Funko Soda! The Incredibles – Frozone with Ice in Hands with CHASE Funko Soda Figure – 2022 D23 Expo and Funko Shop Exclusive will be available online starting 6 AM on Friday, September 9th at the links below (click to jump!)
The Frozone Soda is perfect for adding some pizzazz to our collection.
This figure features the iconic winter white and icy blue hero we've come to love from watching Lucius Best head into adventure as his heroic alter-ego.
He comes complete with his signature Super Suit and is ready to take on whatever challenges come his way.
The D23 Expo 2022 exclusive, Frozone with Ice in Hands Funko Vinyl SODA,  can be found at the links below as soon as the online sale begins (click to jump!)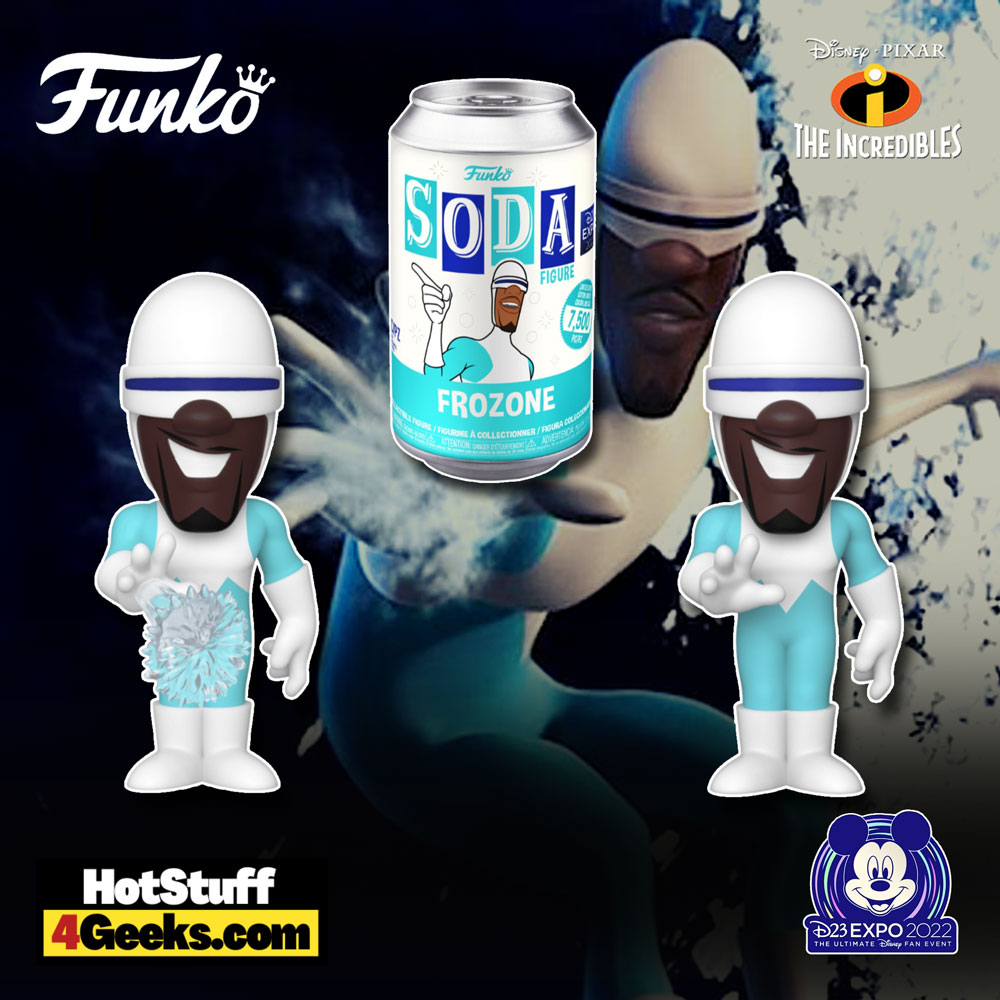 Lucius Best, aka Frozone, is one of the coolest (pun intended) characters in the Incredibles franchise. Not only does he have superpowers, but he's also got style for days.
Whether fighting crime or just hanging out with Mr. Incredible, Frozone is always cool, calm, and has strong morals.
And while he may not be the biggest fan of getting back into the superhero game, he's always ready and willing to help out his friends in a pinch.
After all, that's what true friendship is all about!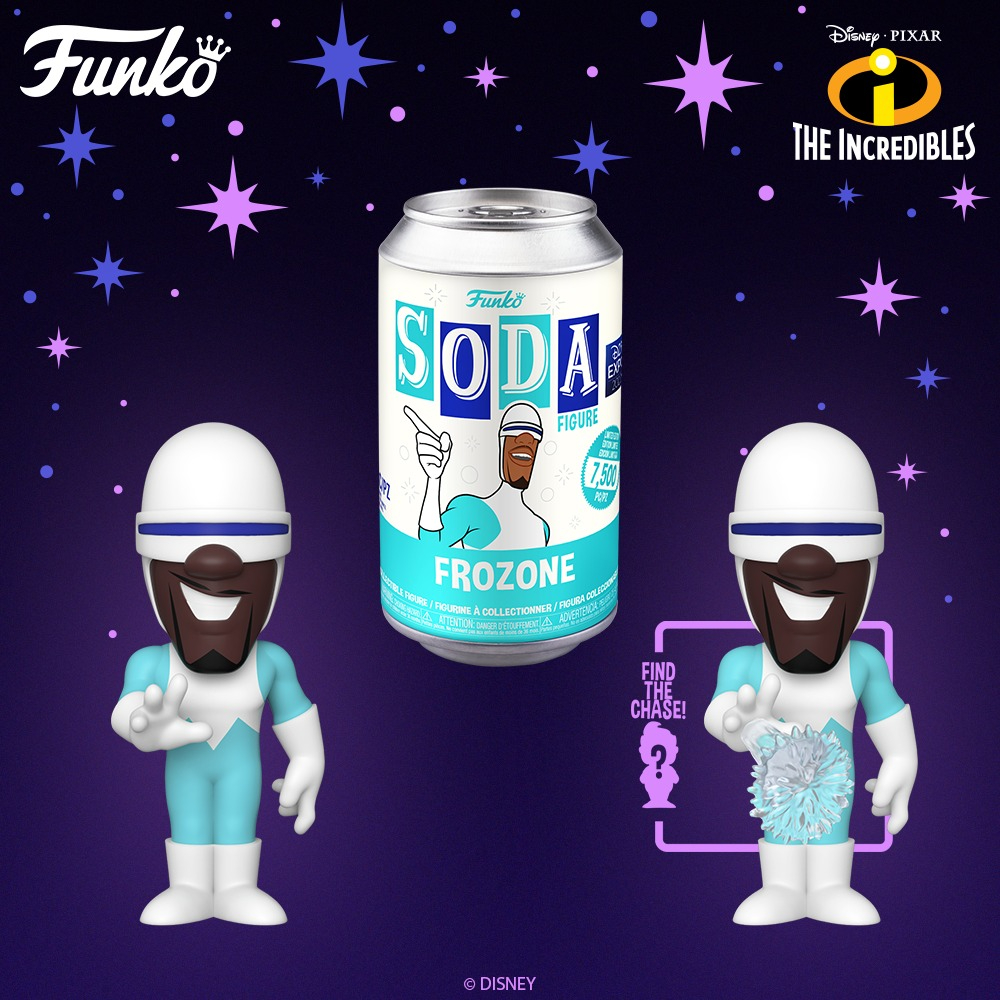 It is impossible not to love The Incredibles, the fantastic animated superhero movie produced by Pixar and released by Disney.
Even if you don't like superheroes, this one is a treat for every entertainment-seeking individual who appreciates humor and action in the most entertaining and exciting way.
Following a family of superheroes who must ignore their powers and live an ordinary suburban life, we are quickly plunged into this fantasy world where an evil genius must be fought, bringing the family's origins back to the surface.
Even with so many powers, the Incredible family is closer to our reality than you might think.
In the middle of his first mission, after being suspended as a hero, Mr. Incredible complains of back pain.
Elasticgirl has to take care of the house and the children, mainly baby Jack-Jack, who is still giving her a hard time.
Violet has a crush but doesn't know how to get close to the boy. Dash is constantly being warned about getting into trouble at school. Not to mention the hilarious fights between the two brothers.
Frozone, a superhero with ice powers, has proven time and time again that nothing is more important than saving the world.
He never lets Mr. Incredible down, no matter how much he knows things can go wrong in the end. A friendship like this is what everyone needs to deal well with in everyday life.
So are all the superpowers presented by the Incredible family. Strength, invisibility, mutation, elasticity, and speed are pillars that, if well applied, add more balance to our lives.
Funko Soda! The Incredibles – Frozone with Ice in Hands with CHASE Funko Soda Figure – 2022 D23 Expo and Funko Shop Exclusive
Available at:
Starting now, you can receive 10% off in-stock items with my special link at Entertainment Earth!
 Enjoy!
As an Amazon Associate I earn from qualifying purchases
Want more stuff like this?
Get the best viral stories straight into your inbox!
Don't worry, we don't spam