2023 NEW Boruto Hokage Rock Series of 7 Funko Pop! Figures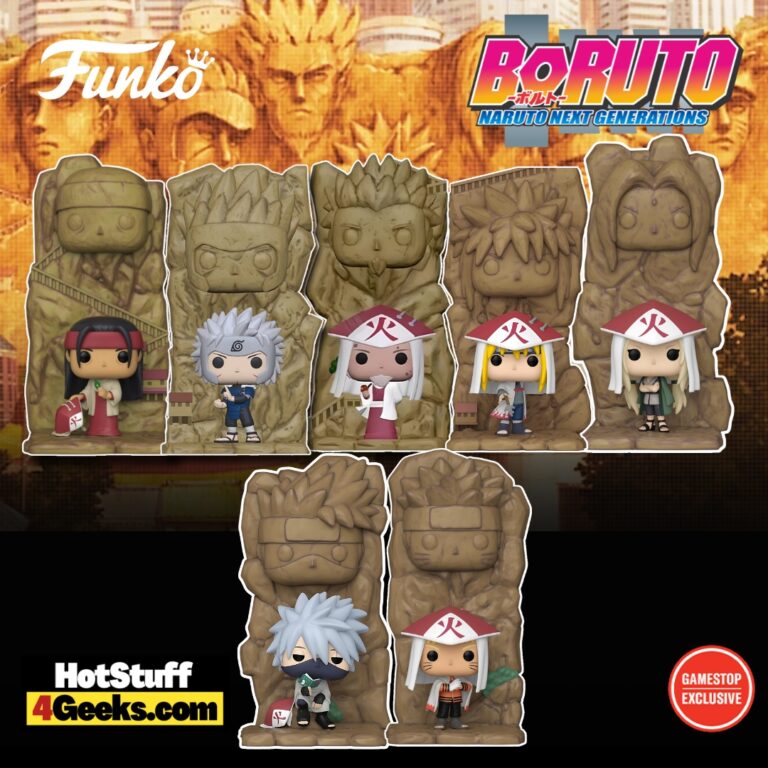 This is your ultimate chance to have all the Hokages together in one place… Let me present the new Hokage Rock Funko Pop! Vinyl Figure series, exclusive at GameStop. Consider this the fan's golden ticket: a whole series of Funko Pop! Vinyl Figures spotlighting the esteemed Hokages from "Boruto: Naruto Next Generations."
The pop figures are now available for pre-order at the links below – click to jump or scroll to continue reading! The seventh figure (Naruto Uzumaki  Funko Pop!) has just been released!
Unveiling the Ultimate Collector's Dream: Boruto: Naruto Next Generations – Hokage Rock Series Exclusively at GameStop
Alright, anime enthusiasts and collectors, here's a treat for you! Have you ever considered gathering Konoha's legendary Hokages in one compact space, not on screen, but on your favorite shelf? GameStop presents you an exclusive opportunity with their latest release: the Boruto: Naruto Next Generations – Hokage Rock Funko Pop! Vinyl Figure series.
But there's more to this collection than meets the eye. It doesn't just offer individual figures. The series features the renowned Hokage Rock, acting as the stellar base for the figures. Isn't that a fancy way to have all the Hokages proudly standing together?
For those who might need a tad bit of context, the Hokage Rock is a signature landmark of Konohagakure no Sato, serving as a monumental symbol for the region. It's not just any rock; it's a massive edifice etched with the faces of Konoha's esteemed Hokages.
Drawing inspiration from the fan-favorite anime, "Naruto," Hokages are celebrated as the epitome of strength and skill within their village. Entrusted with the village's safety, they bear the title due to their unparalleled capability to lead and safeguard their community.
Without further ado, here's the roll call of figures in the collection, designed to send your otaku senses tingling:
Hokage Rock: Hashirama Senju Funko Pop! Deluxe Vinyl Figure (first Hokage)
Hokage Rock: Tobirama Senju Funko Pop! Deluxe Vinyl Figure (second Hokage)
Hokage Rock: Hiruzen Sarutobi Funko Pop! Deluxe Vinyl Figure (third Hokage)
Hokage Rock: Minato Namikaze Funko Pop! Deluxe Vinyl Figure (fourth Hokage) – Funko Fair 2023
Hokage Rock: Tsunade Senju Funko Pop! Deluxe Vinyl Figure (fifth Hokage)
Hokage Rock: Kakashi Hatake Funko Pop! Deluxe Vinyl Figure (sixth Hokage)
Hokage Rock: Naruto Uzumaki Funko Pop! Deluxe Vinyl Figure (seventh Hokage)
Funko POP! Deluxe: Boruto: Naruto Next Generations – Hokage Rock Funko Pops are now available for pre-order, and you can find them at the links below (click to jump!)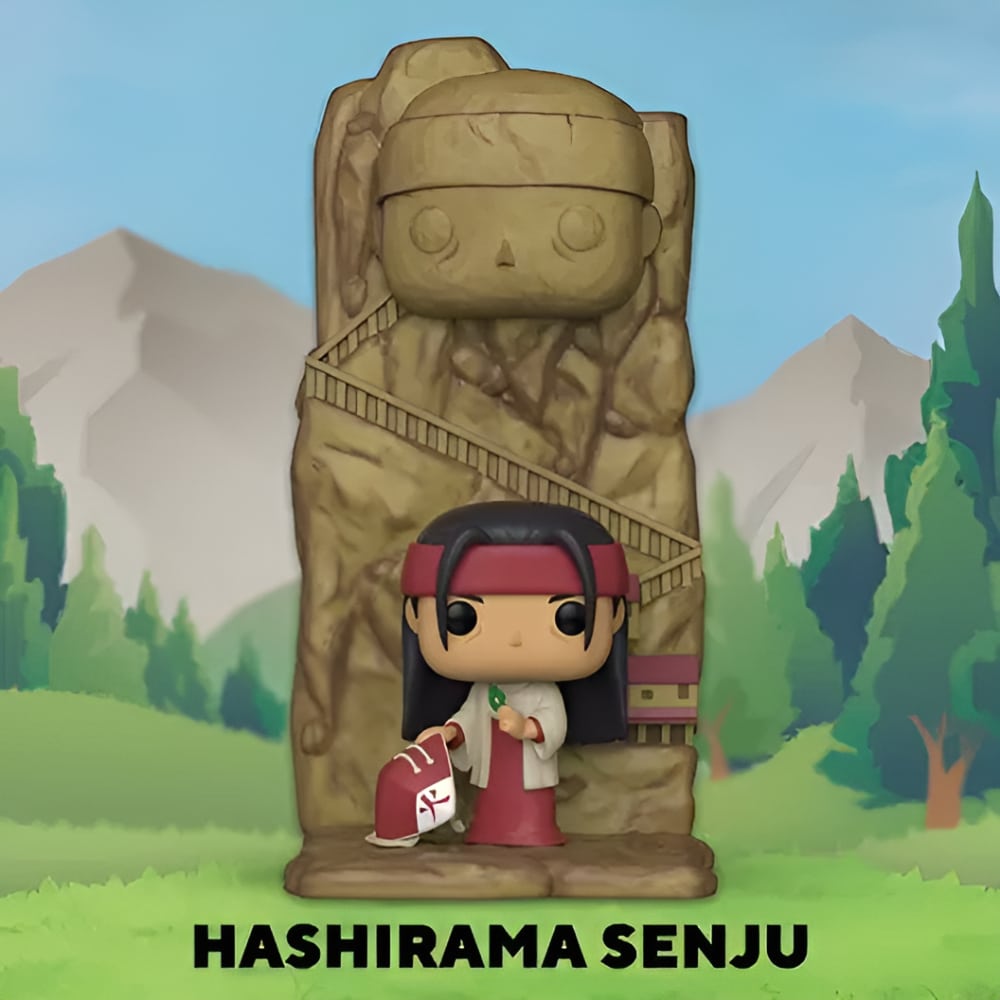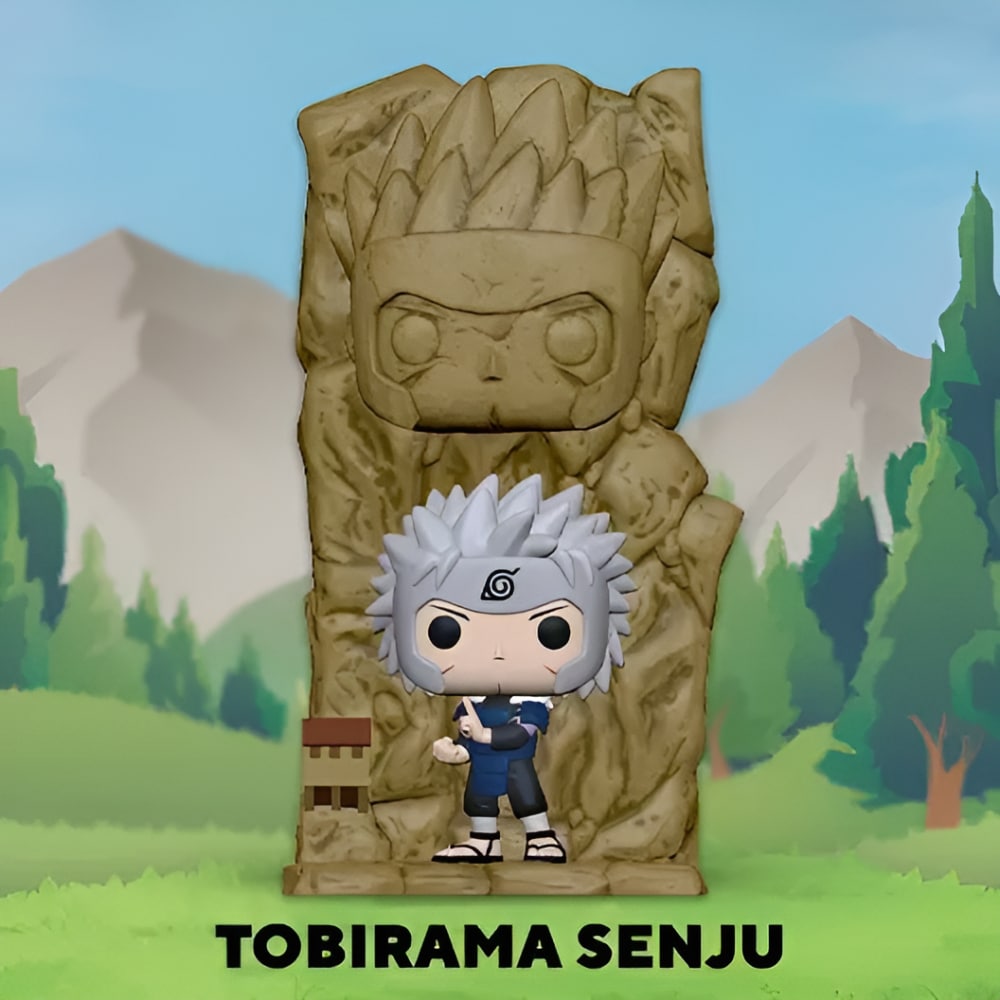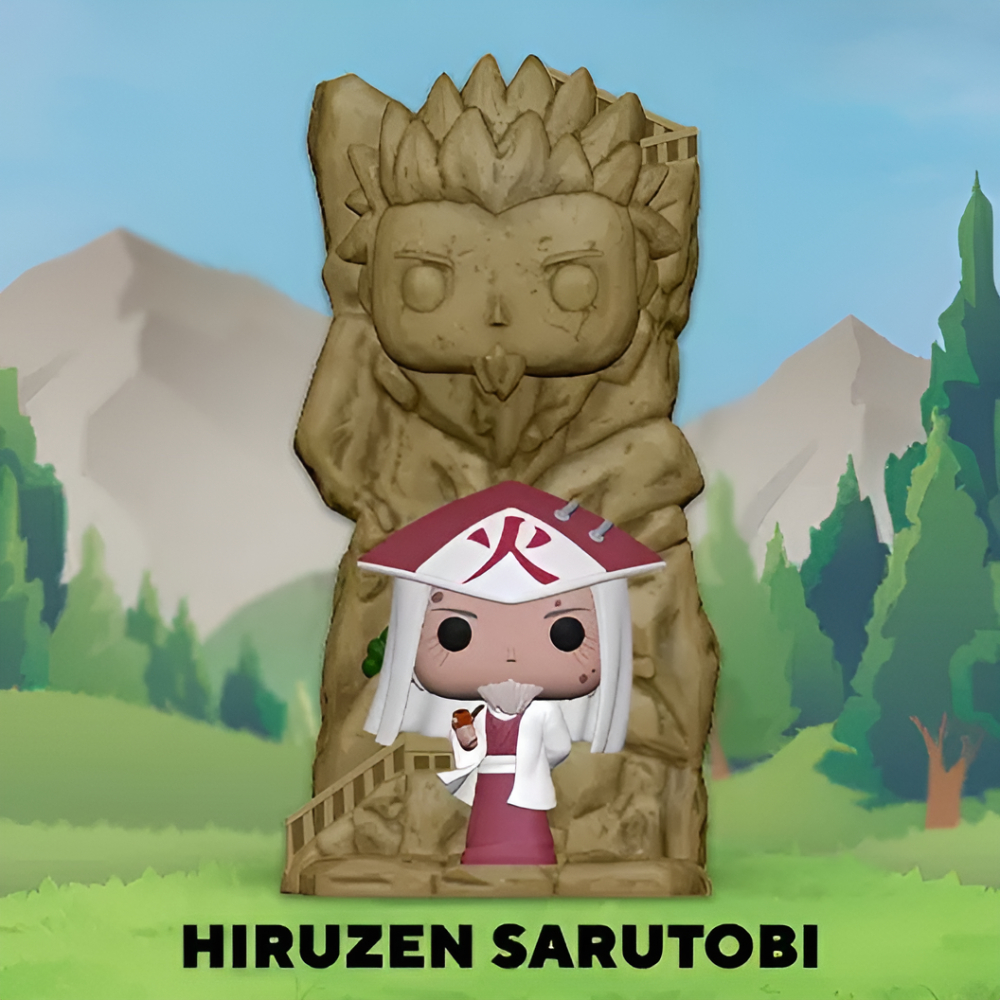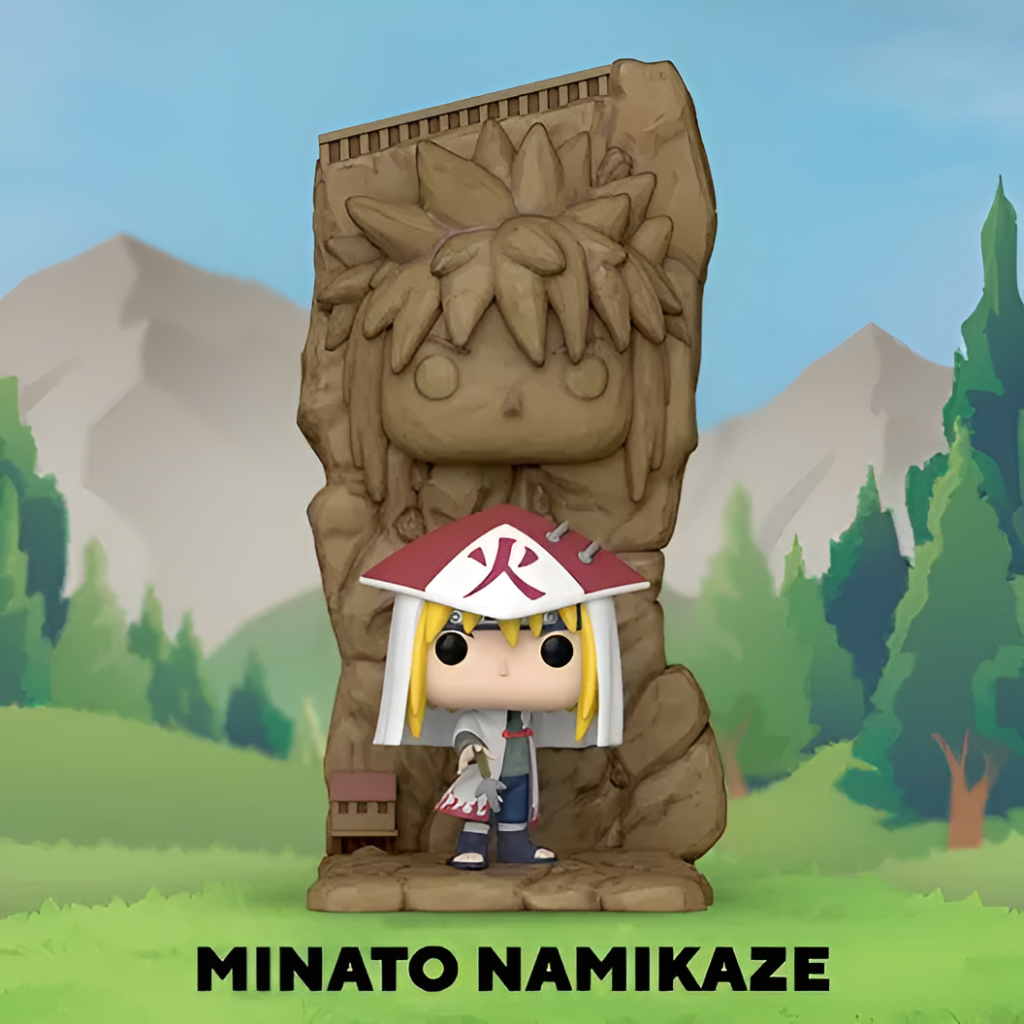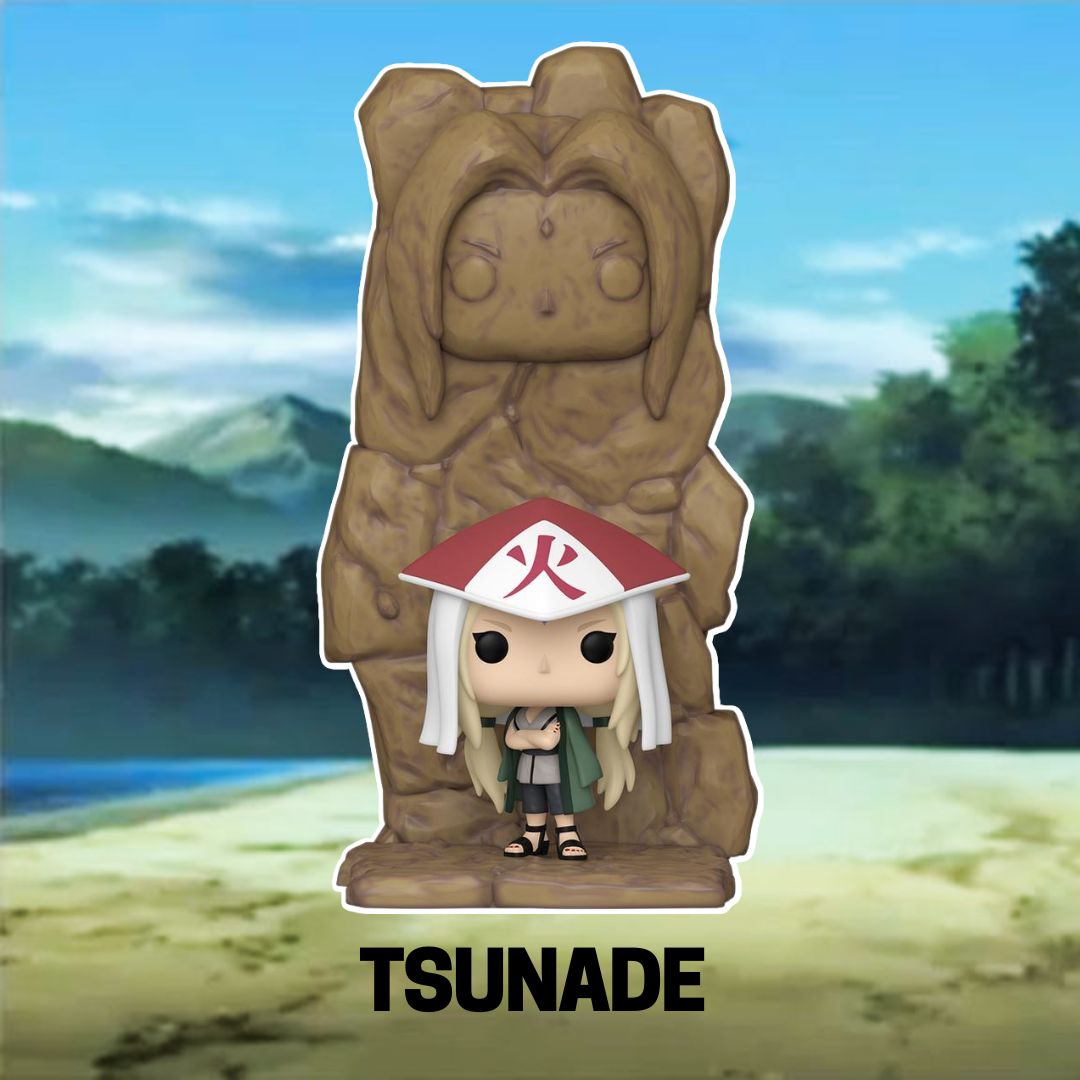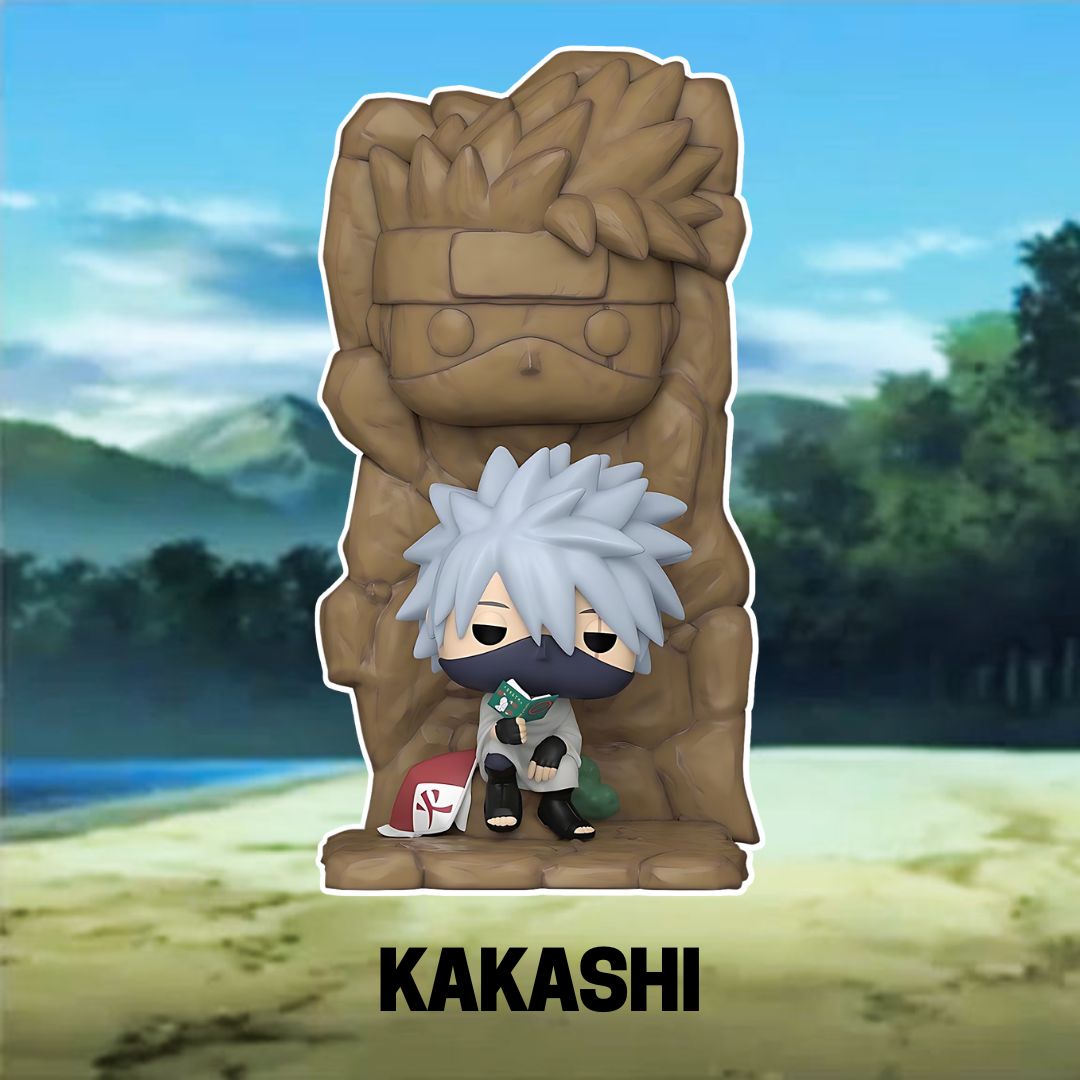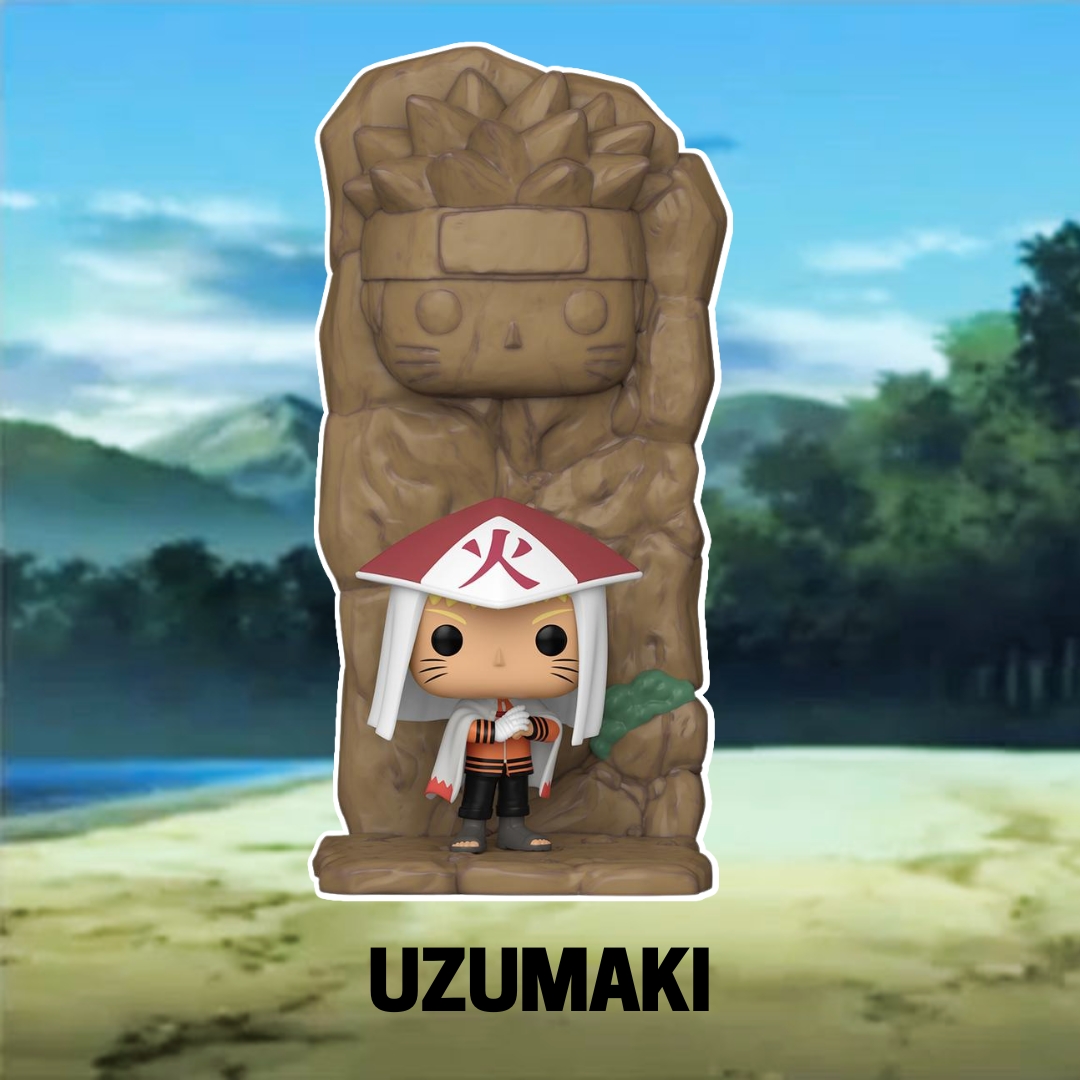 The Multi-Faceted Odyssey of Konoha's Seven Hokages
Let's explore a little deeper into Konoha's political system by examining the Hokage, the village leaders who have shaped its trajectory through their respective ideologies and mastery of ninjutsu.
Each Hokage presents a unique chapter in Konoha's legacy, blending their prowess and vulnerabilities into a compelling narrative that stretches from the village's inception to the modern era.
Hashirama Senju, the First Hokage, serves as the foundational cornerstone of Konoha.
Born into the storied Senju clan, Hashirama carried the weight of a new political ideal—peace among warring clans.
His Wood Release techniques were the stuff of legend, and his ability to manifest the God Tree was a testament to his unparalleled power.
Yet, his diplomatic acumen, seen in his alliance with the Uchiha clan, made him an extraordinary village leader.
His brother, Tobirama Senju, took up the mantle as the Second Hokage.
Known for creating the village's administrative systems, Tobirama's organizational skills were transformative.
He was also the creator of several high-level jutsus, including the Reaper Death Seal.
His vision for Konoha was pragmatic, though often criticized for being too austere, particularly toward the Uchiha.
The Third Hokage, Hiruzen Sarutobi, trained under both Hashirama and Tobirama.
An expert in multiple jutsu forms, his leadership style leaned towards compassion and inclusivity.
However, it's worth noting that his pacifistic approach couldn't prevent the inevitable tragedies that would later befall the village, like the Uchiha massacre.
Minato Namikaze, the Fourth Hokage, was more than just a speed demon with his Flying Thunder God Technique.
His calm demeanor and intellectual depth shone in his tactical acumen.
Unfortunately, his legacy was cut short when he sacrificed himself during the Nine-Tails attack, sealing part of the beast into his newborn son, Naruto.
Tsunade, the Fifth Hokage and the first woman to hold the position was a medical ninja of the highest caliber.
Her Creation Rebirth technique made her an almost indestructible force.
Yet, her leadership carried the emotional complexity of someone who had lost too much and carried hefty reservations about the role of a Hokage.
The Sixth Hokage, Kakashi Hatake, was a nuanced character wrapped in an enigma.
Best known for his Sharingan and a wide array of jutsus, Kakashi balanced a strong sense of duty with a hidden reservoir of grief and regret.
Finally, we arrive at Naruto Uzumaki, the Seventh Hokage.
His rise from pariah to leader is stuff for the annals.
His ability to use the Rasenshuriken and his command over Sage Mode made him a battlefield demigod.
Naruto's inclusive approach symbolizes a newer, more hopeful era for Konoha.
The arc of Konoha bends through the actions, decisions, and compromises of these seven Hokages.
Each imprinted its distinct essence on the village, crafting what would become the dynamic, complex Konoha we know today.
Check more Boruto pops:
As an Amazon Associate I earn from qualifying purchases
Want more stuff like this?
Get the best viral stories straight into your inbox!
Don't worry, we don't spam