2022 NEW Naruto Shippuden: Kakashi (Raikiri) Glow Funko Pop!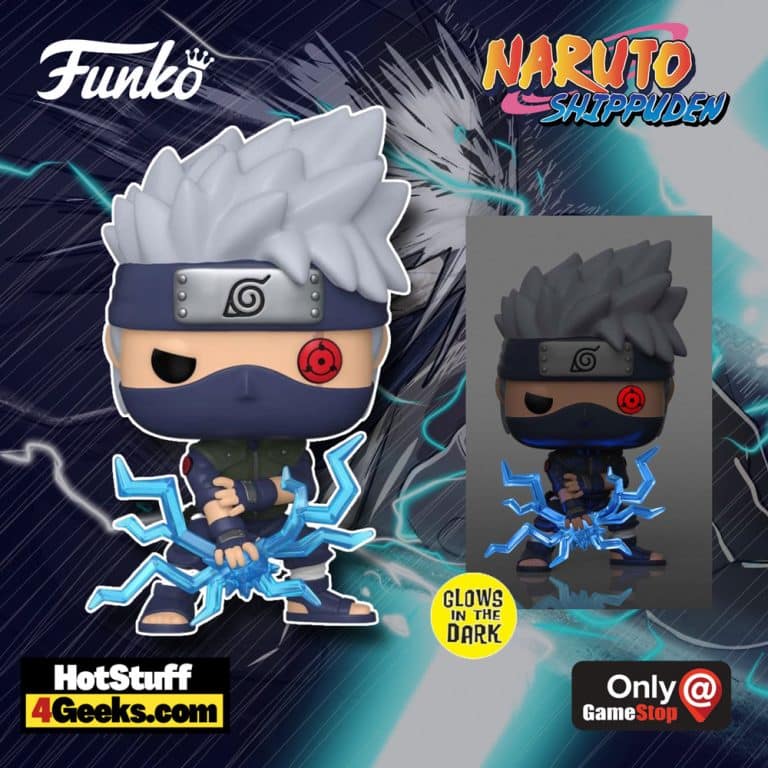 Sharingan and Chidori? The new Funko Pop! Naruto Shippuden: Kakashi (Raikiri) Glow-In-The-Dark (GITD) Funko Pop! Vinyl Figure means business! (Available below – click to jump!)
Modeled after the leader of Team 7 and Sixth Hokage, Konoha's fiercest defender is wearing his Konoha Village-style flak jacket and his dangerous Sharingan eye. This GameStop exclusive is definitely a must-have for any fan!
Famous as the Copy Ninja, Kakashi Hatake is one of the most important characters in Masashi Kishimoto's Naruto series. As the leader of Team 7, Kakashi fulfills the role of guiding characters such as Naruto Uzumaki and Sakura Haruno towards their goals.
Being one of the strongest characters in the series, Kakashi has an incredible array of powerful Jutsu in his hands that he has learned or created over the years. While much of it is due to his Sharingan, Kakashi's genius mind is what truly makes him a master of all the arts.
Raikiri is one of Kakashi's strongest known techniques ever seen!
The exclusive Kakashi Raikiri Glow is now available for order at the links below (click to jump!)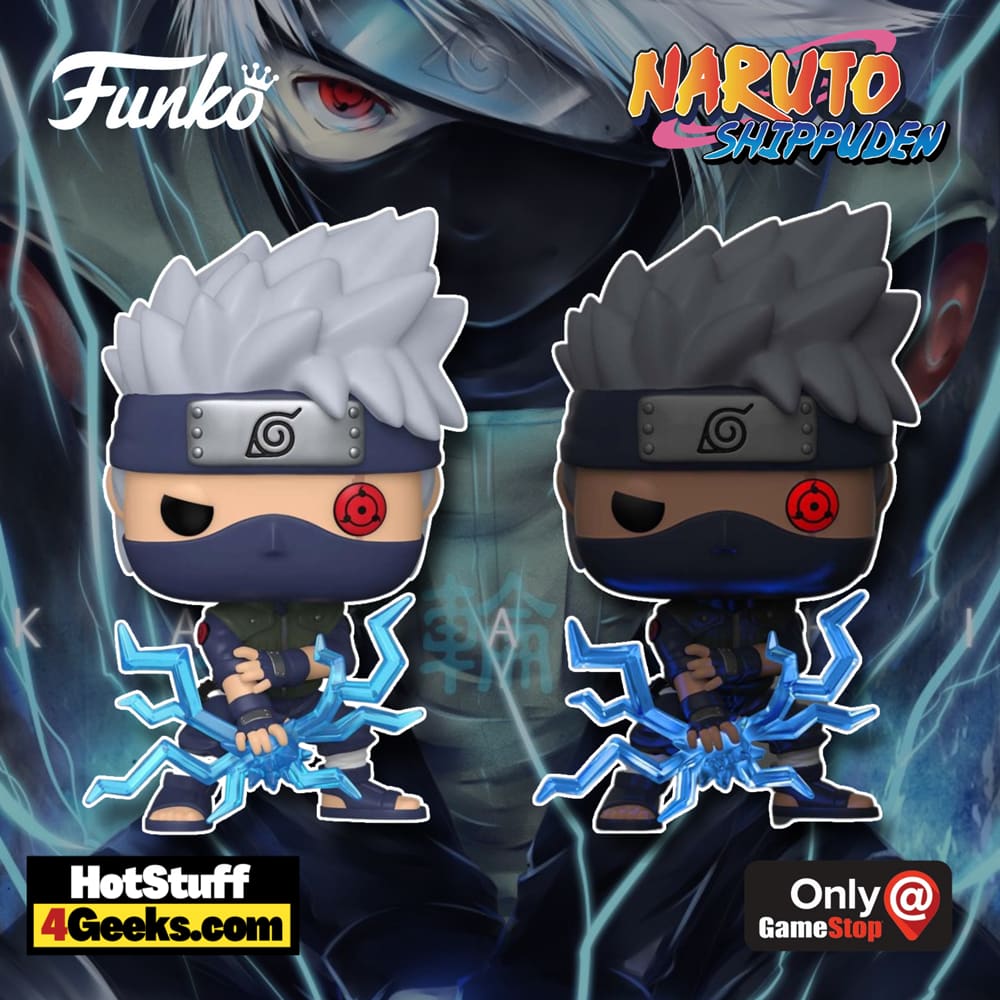 Raikiri, nicknamed Lightning Bolt, is Kakashi Hatake's signature technique and a better version of Chidori. Like Chidori, Raikiri is a thrusting technique that relies on speed and penetrating power to finish off an enemy instantly.
However, unlike the Chidori, this Jutsu appears to be much more concentrated, causing it to strike harder and faster. Therefore, while the Chidori is an A-ranked Jutsu, the Raikiri is an S-ranked Jutsu.
Starting now, you can receive 10% off in-stock items with my special link at Entertainment Earth!
 Enjoy!
As an Amazon Associate I earn from qualifying purchases
Want more stuff like this?
Get the best viral stories straight into your inbox!
Don't worry, we don't spam