2023 NEW Demon Slayer: Nezuko Running Funko Pop!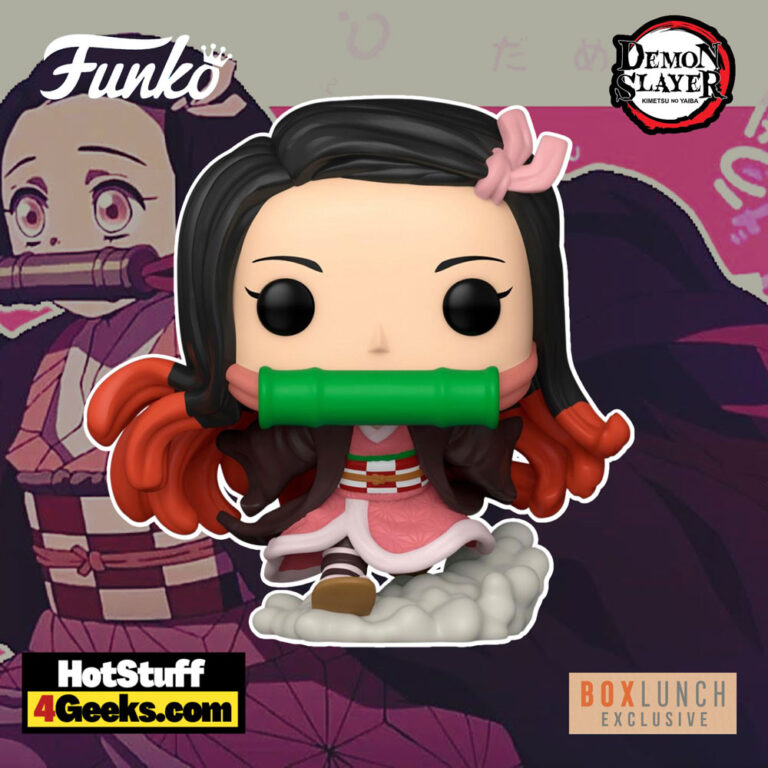 The new Funko Pop! Animation: Demon Slayer – Nezuko Running Funko Pop! Vinyl Figure – BoxLunch exclusive is modeled after the sweet demon ready to protect her Funko family, in or out of her box.
The pop figure is now available for pre-order at the links below – click to jump or scroll to continue reading!
We can say that Muzan Kibutsuji, the Demon King's biggest mistake in all his many years of spreading terror throughout Japan, was trying to turn Nezuko Kamado into one of his monsters.
The incident with Tanjiro's family sets Demon Slayer's story gears hanging, but Nezuko's mutation puts the protagonist on the villain's trail.
However, Nezuko is much more than a victim on this journey. Fighting her Demon instincts, even in the most unlikely situations, she assists, in whatever way she can, the Hunters in their crusade against Muzan.
She also holds the key to understanding the Demon King's schemes.
The BoxLunch exclusive, Nezuko Running Funko Pop! is now available for pre-order at the links below (click to jump!)
It is said in Demon Slayer that even after all this time, the Demon King is still desperately searching for something when he creates his minions.
Even though he is a practically immortal being, Muzan longs to conquer the day, the light of the Sun.
Demons have few weaknesses – and this is what makes them so powerful. However, they have never been able to overcome the light of the Sun, not even the Muzan.
Thus, the Demon King searches his creations for an Oni born resistant to sunlight. This has been his greatest desire since eons ago. When this minion is born, Muzan will absorb it, and, at last, he will be able to come out of the shadows and extend his dominion as he wishes.
This is why Nezuko is special. She was already showing herself to be different from the beginning, able to resist her own instincts, survive without devouring humans, and still develop her demonic abilities.
The villain already had his eye on her, but everything changes when Nezuko develops resistance to the Sun in the Swordsmith Village arc.
At last, the demon Muzan was looking for is born. All he has to do is seek her out from the enemy's walls.
As an Amazon Associate I earn from qualifying purchases
Want more stuff like this?
Get the best viral stories straight into your inbox!
Don't worry, we don't spam