2022 NEW POP! Rocks: Miles Davis Funko Pop!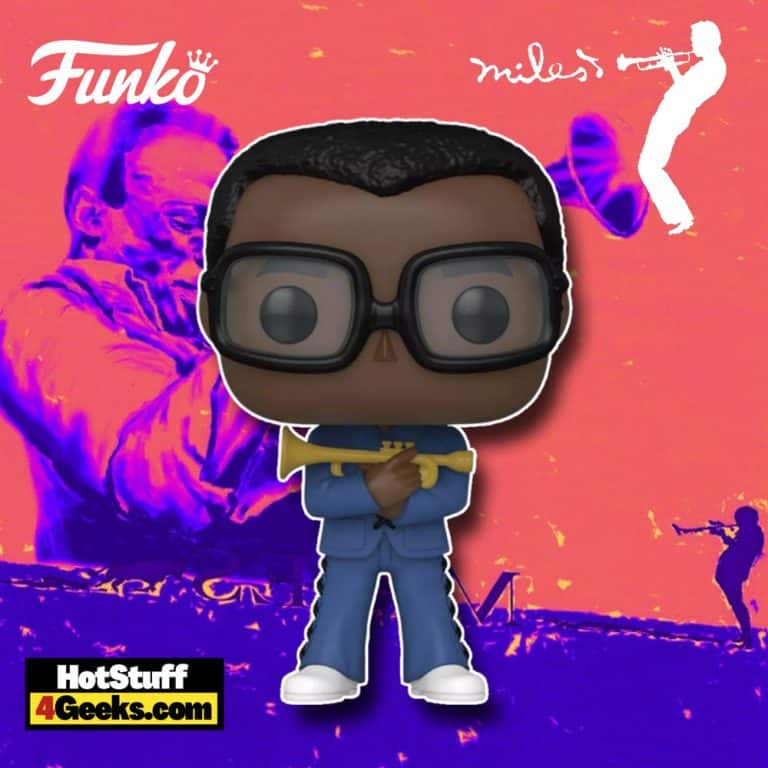 This new Funko POP! Rocks: Miles Davis Funko Pop! Vinyl Figure features the legendary Davis looking as dapper as ever as he holds his iconic trumpet.
Musician Miles Davis died more than 30 years ago, on September 28, 1991. However, his incredible and irreverent musical career, which accompanied and changed the entire history of jazz, made him one of the most influential and relevant artists ever.
Released on August 17, 1959, Kind of Blue would become one of the greatest musical masterpieces of the last century. And the credit goes all – or almost all – to its creator, the trumpeter Miles Davis – the musician who shaped the history of jazz.
Miles Davis Funko Pop! is now available for order at the links below (click to jump!)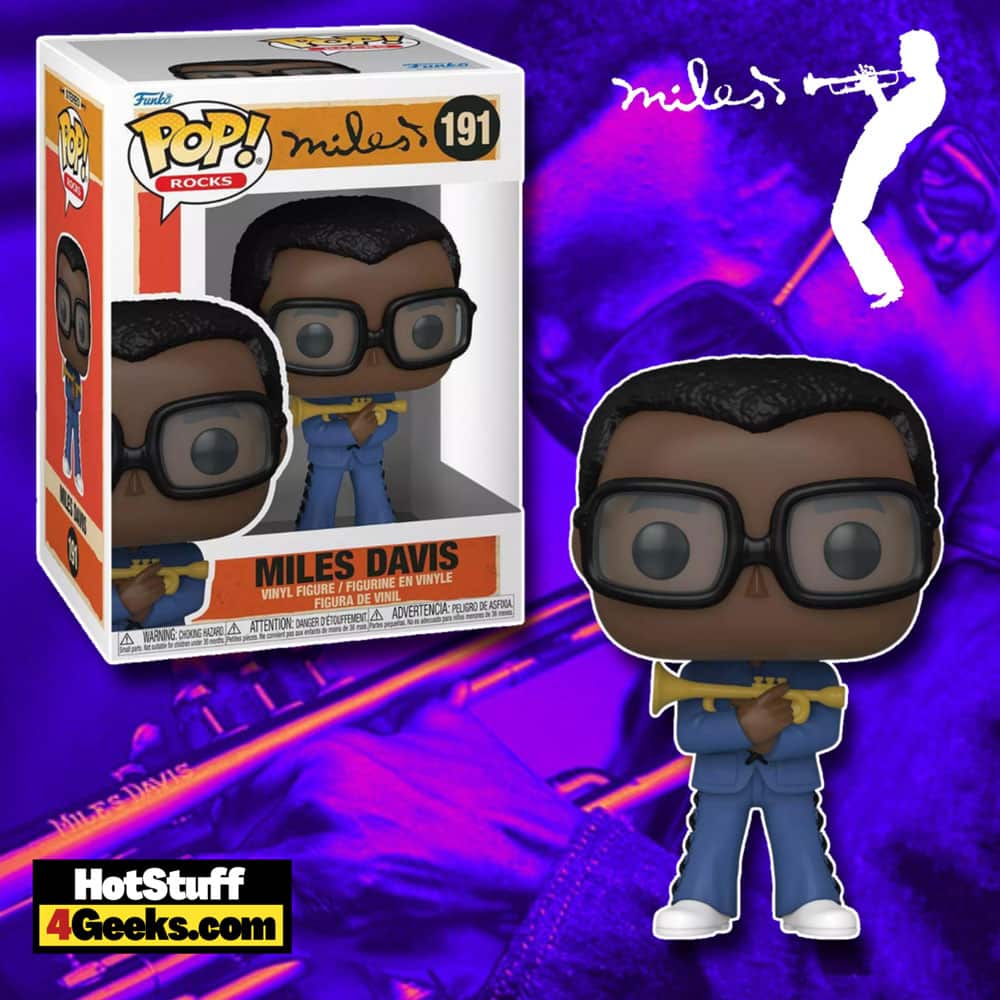 Miles Davis went down in history with five instrumental tracks as the best-selling jazz album: about 5 million copies.
Miles Davis had a dream team to produce the album, like the saxophonist Julian "Cannonball" Adderley, pianist Bill Evans, drummer Jimmy Cobb, and bassist Paul Chambers. Besides them, another mythical name also lent talent to the album: none other than John Coltrane, the greatest saxophonist of all time.
With such a good selection in the studio, Miles Davis did not need to rehearse with his band to record Kind of Blue. The musicians were given only sketches of scores and had to improvise under the commands of their boss. The album was recorded practically in one go.
Like some wrestlers, Miles Davis avoided greeting people before playing. According to reports, the musician did not want his hands to become "different" after contact with the sweat of others. He was also known to avoid eating and having sex before his performances to always sound "unsatisfied" in his songs.
"That will always be my music, man. I play Kind of Blue every day – it's my orange juice. It still sounds like it was made yesterday," Bob Dylan once said.
With its fast chord progression, Kind of Blue inspired many other rock artists, such as Pink Floyd and the Grateful Dead. Also known for his later electric phase, Miles Davis is one of the artists recognized by the Rock and Roll Hall of Fame in Cleveland, Ohio.
As an Amazon Associate I earn from qualifying purchases
Want more stuff like this?
Get the best viral stories straight into your inbox!
Don't worry, we don't spam