2022 NEW Thor – Marvel Journey Into Mystery Funko Pop! Cover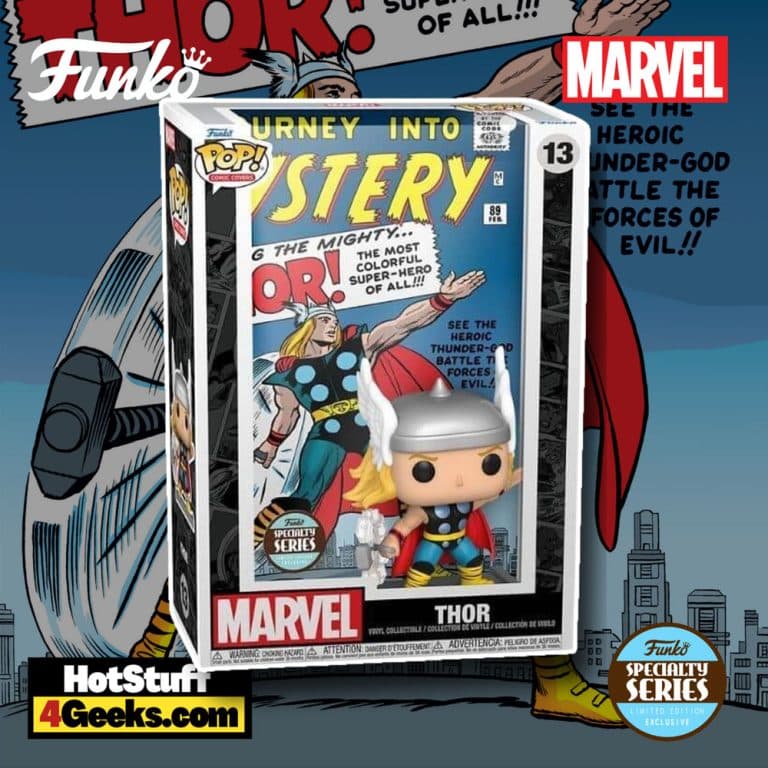 The Mighty Thor is back at Funko! This time classic Thor features in his very own Speciality Series Funko Pop! Comic Cover.
The new Funko Pop! Comic Cover: Thor – Marvel Journey Into Mystery #89 with Classic Thor Funko Pop! Cover Vinyl Figure – Specialty Series and Walmart Exclusive depicts the Son of Odin in one of his first appearances!
In the comic, Donald Blake is forced to treat Thug Thatcher's injuries at gunpoint. The good doctor must find a way to transform into Thor and dispatch the villainous swine!
You can find the pop figure below (click to jump!)
Journey into Mystery was the magazine where Thor's character was created before becoming established in his own title. The comic was released alongside other classics such as Tales of Suspense and Tales to Astonish.
Thor Odinson is the God of Thunder, defender of both Asgard and Earth and one of the founders of the Avengers.
The character was created by Stan Lee and Jack Kirby, who was looking to create a superhero stronger than any human. The answer was easy: they would then make a god.
Since the public was already very familiar with the Greek and Roman pantheon, the duo decided to explore Norse mythology. And so Thor, the Viking superhero, was born.
The Specialty Series exclusive, Thor – Marvel Journey Into Mystery Funko Pop! Cover is now available for pre-order at the links below (click to jump!) It's expected to be released in August 2022.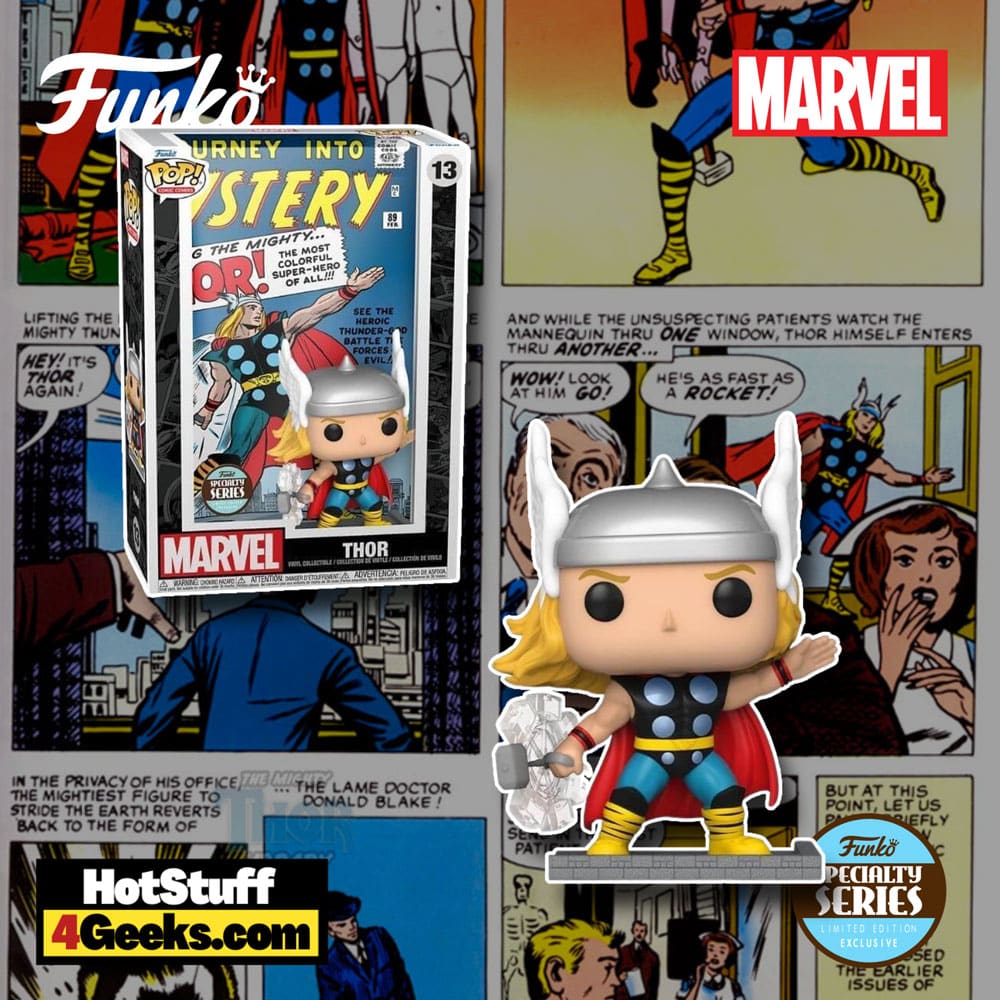 Thor had an unusual origin. Dr. Donald Blake, an American doctor visiting Norway, finds an old staff that, when knocked to the ground, transforms into the hammer Mjolnir and turns Dr. Blake into the mighty Thor, son of Odin and God of Thunder.
After stopping a space invasion and facing other dangers, the hero meets Asgard, the realm of the Norse gods, and discovers that he is not actually a doctor from Earth but has always been Thor.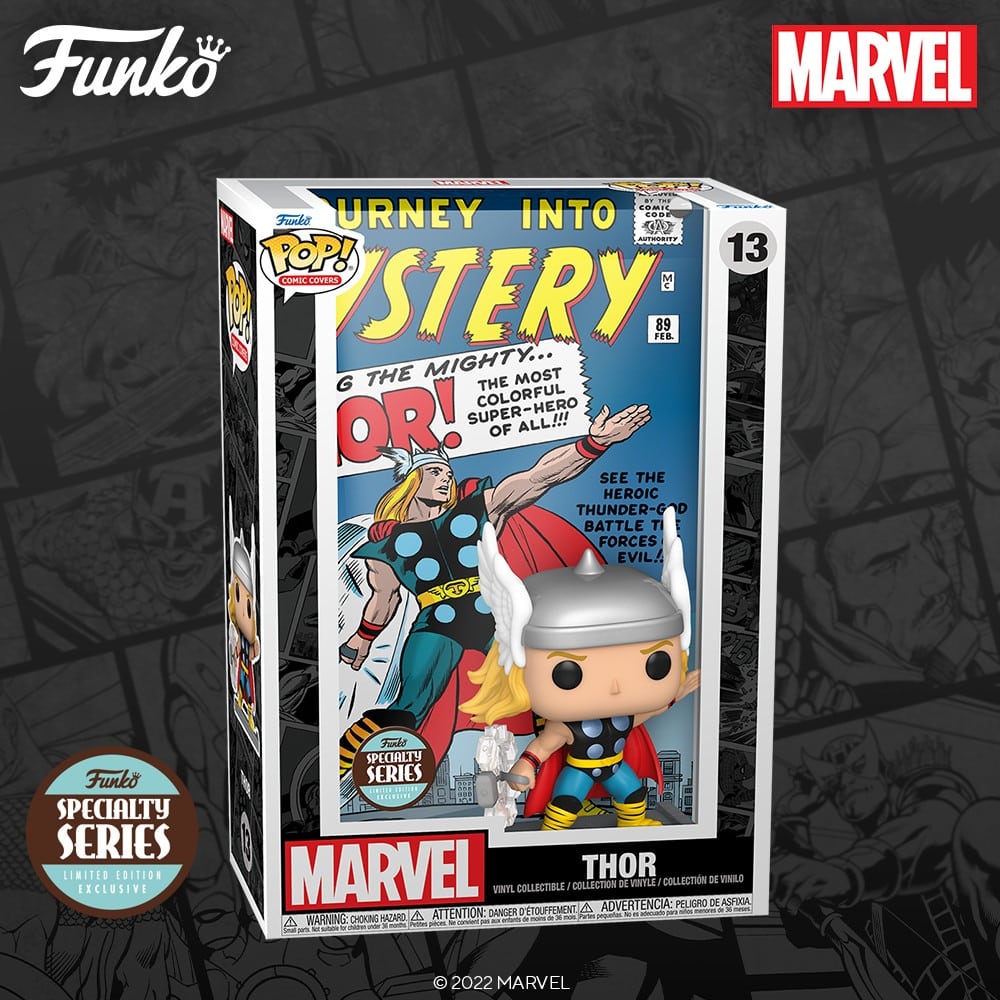 With doubts about his son's humility, the mighty Odin took away his powers, erased his memory, and sent him to live on our planet as a frail human with a crippled leg.
Only when the god without memory learned the meaning of humility and love for his fellow men did his powers return to him. For years, Thor led this double life and faced various dangers, alone and alongside the Avengers.
Starting now, you can receive 10% off in-stock items with my special link at Entertainment Earth!
 Enjoy!
As an Amazon Associate I earn from qualifying purchases
Want more stuff like this?
Get the best viral stories straight into your inbox!
Don't worry, we don't spam