2023 NEW Ad Icons: Voodoo Ranger Funko Pop! The Skeleton Sensation!
by

PopCorn Princess

April 26, 2023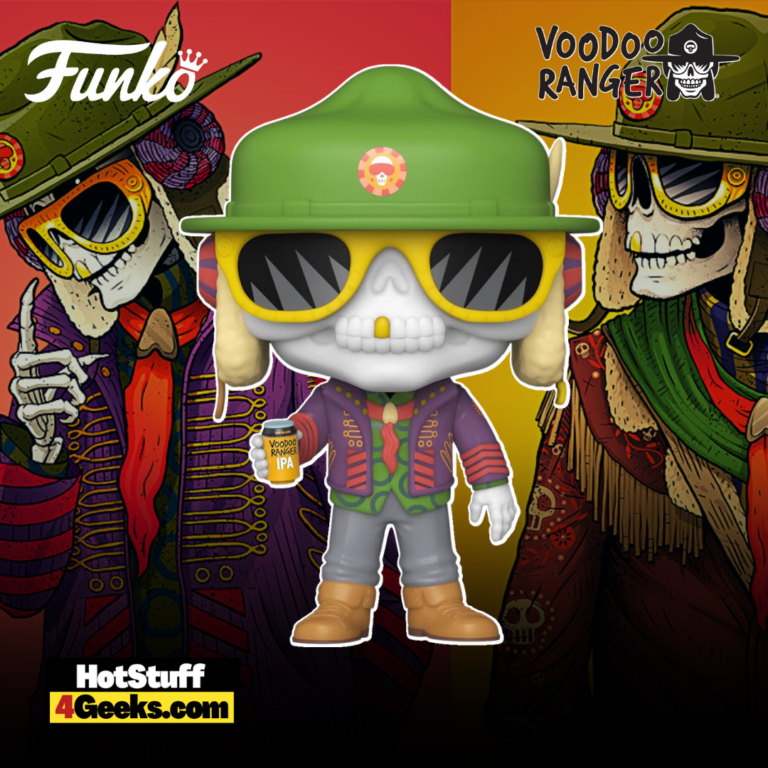 Prepare to be dazzled, folks! The enigmatic and mischievous Voodoo Ranger has made his way into the exciting world of Funko Pop! These irresistibly charming collectibles have captured the essence of our favorite dapper skeleton, making the new Funko Pop! Ad Icons: Voodoo Ranger Funko Pop! Vinyl Figure, a must-have item for craft beer enthusiasts and Funko collectors alike.
The pop figure is now available for pre-order at the links below – click to jump! or scroll to continue reading!
The Voodoo Ranger's quirky personality shines through in this delightful rendition as the Funko Pop! figure showcases his iconic suit, hat, and that unmistakable grin we've all come to know and love.
With a nod to his beer-brewing prowess, the Voodoo Ranger Funko Pop! holds a can of his very own IPA, adding a touch of whimsy to your collection.
This captivating character has already taken the craft beer world by storm, and now, with the Voodoo Ranger Funko Pop!, fans can bring home a piece of the magic.
Voodoo Ranger Funko Pop! is now available for pre-order at the links below (click to jump!)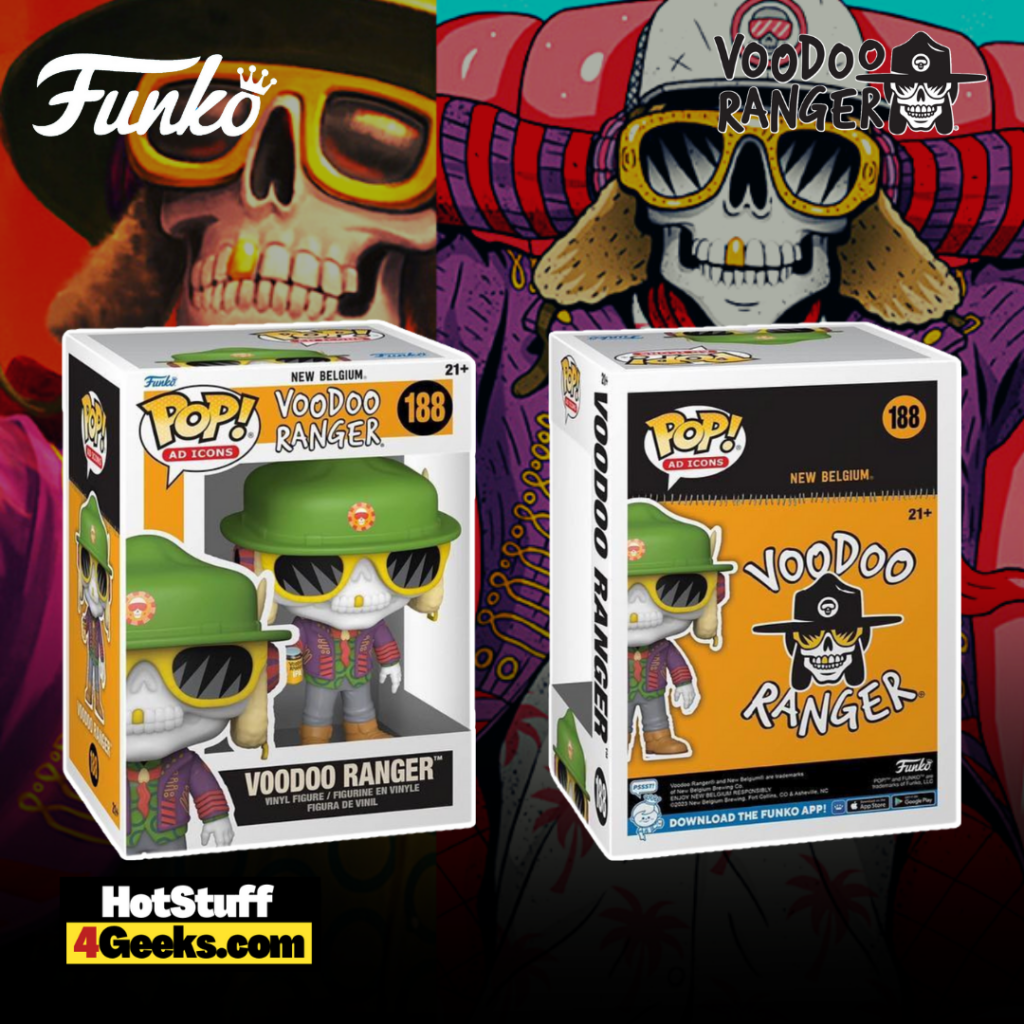 Craft beer enthusiasts, it's time to get acquainted with the Voodoo Ranger, the whimsical and mysterious mascot of New Belgium Brewing's wildly popular series of IPAs.
This well-dressed skeleton has captured the hearts of beer lovers across the nation, helping the Voodoo Ranger range of beers skyrocket to success.
Upon first glance at a Voodoo Ranger beer, the eye-catching mascot immediately demands attention.
Dressed to the nines in a dapper suit and hat, this skeleton boasts a mischievous grin and exudes an air of intrigue.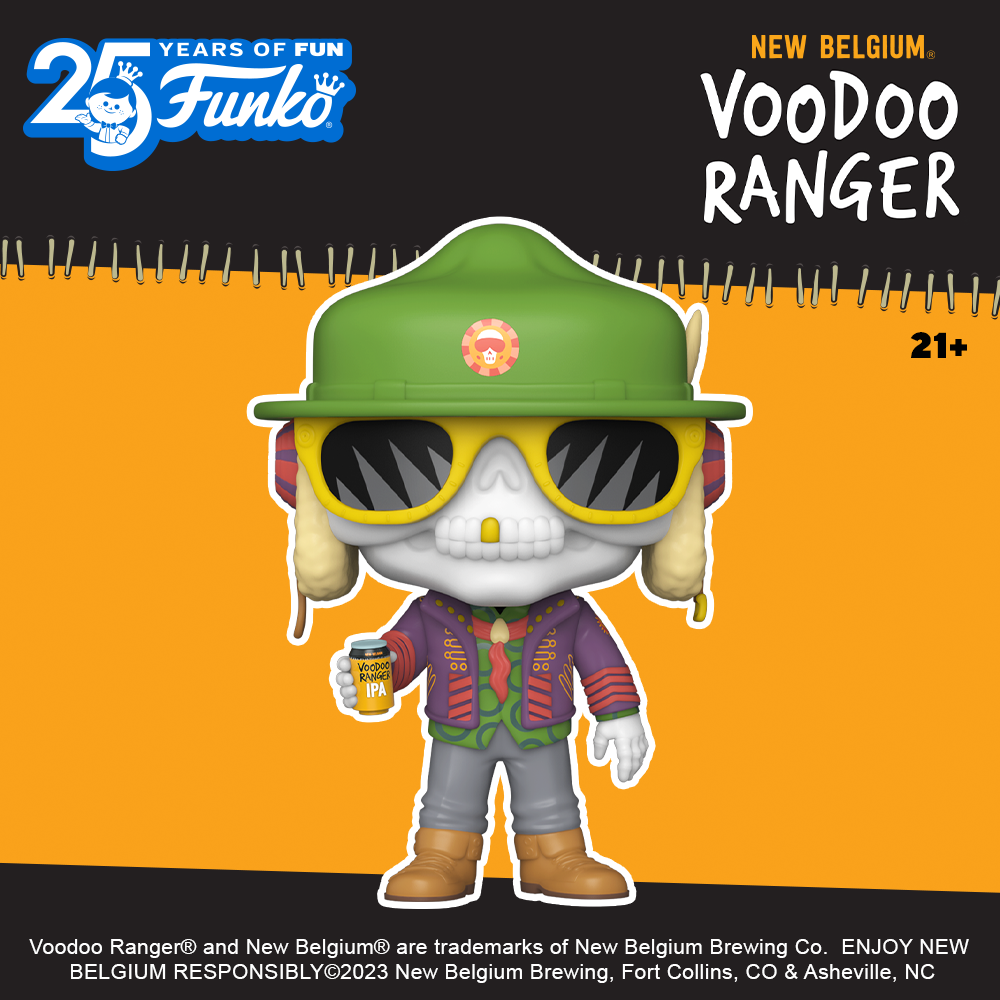 But who is the Voodoo Ranger, and why has he become such a beloved figure in the craft beer community?
The Voodoo Ranger is more than just a pretty face on a beer can; he's a personality unto himself.
Described by Dave Knospe, New Belgium's senior brand manager, as a "sarcastic and mysterious character," the Voodoo Ranger has become the embodiment of the brand's tongue-in-cheek and lighthearted approach to the world of IPAs.
This quirky mascot has taken on a life of his own through New Belgium's social media platforms, where fans are treated to a steady stream of humorous and sarcastic content featuring the Voodoo Ranger himself.
From beer-related memes to playful banter, the Voodoo Ranger's online presence adds a level of engagement and personality that sets the brand apart in the crowded craft beer market.
But the Voodoo Ranger's appeal goes beyond social media.
This skeletal sensation has also played a role in shaping the brand's offerings.
In events like "Vote Voodoo," fans have been given the opportunity to choose the next IPA in the series.
By involving their audience in the decision-making process, New Belgium has fostered a sense of community and connection, making Voodoo Ranger feel like more than just a beer – it's become a friend.
The magic of the Voodoo Ranger mascot lies in its ability to tap into the zeitgeist of modern beer enthusiasts, who are seeking more than just a delicious brew.
By combining a unique and memorable character with an engaging social media presence, New Belgium has created a winning formula that has allowed the Voodoo Ranger to soar to new heights.
As the Voodoo Ranger continues to enthrall beer lovers with its captivating persona, one thing is clear: this is a mascot that has carved out a special place in the hearts of craft beer fans everywhere.
Funko Pop! Ad Icons: Voodoo Ranger Funko Pop! Vinyl Figure
Available at:
Starting now, you can receive 10% off in-stock items with my special link at Entertainment Earth!
 Enjoy!
As an Amazon Associate I earn from qualifying purchases
Want more stuff like this?
Get the best viral stories straight into your inbox!
Don't worry, we don't spam
PopCorn Princess
Hey there, I'm Princess. I'm an annual comic con attendee, Star Wars-loving, and collector freak. My mission is simple: To bring cool geeky news and content and share my passion with the rest of the world. (... I secretly wish to save the world as a superheroine...)