2023 NEW Disney Encanto: Bruno Madrigal GITD Funko Pop! Exclusive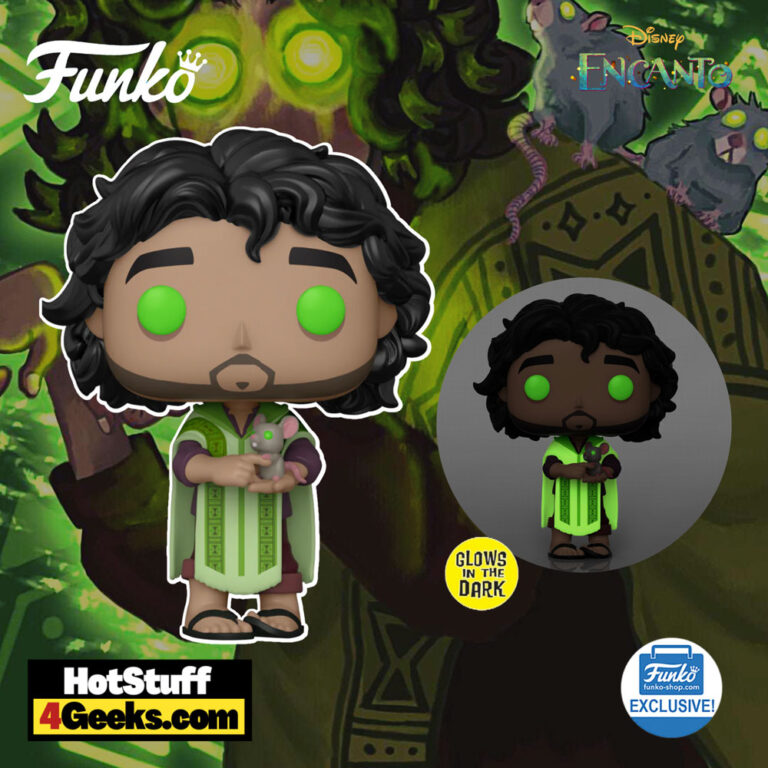 Bring home a little bit of the magic that Disney's Encanto has to offer with this amazing Funko Pop! Disney Encanto: Bruno Madrigal Glow-In-The-Dark (GITD) Funko Pop! Vinyl Figure – Funko Shop Exclusive. Inspired by the popular movie, this unique version of Bruno glows in the dark, making our collection feel unique and magical.
The pop figure is dropping today at 9.30 AM PT at the links below – click to jump or scroll to continue reading!
Bruno Madrigal from Disney's Encanto is a complex character with remarkable abilities. However, he stands out by his special gift: being able to see the future.
Unfortunately for him, although this power would usually be considered a blessing, Bruno finds himself in an unenviable predicament because his visions have revealed only tragedy to those in his hometown.
For this reason, he has become something of the black sheep of his large family…
This premium figure is the perfect gift for reuniting fans with the special of Encanto and the practical magic of the Madrigal family.
Don't miss out on your chance to unlock a new sparkle of Disney charm and join the magical film adventure from home.
The Funko Shop Exclusive Bruno Madrigal Glow Funko Pop! can be found at the links below (click to jump!)
The Academy Award-winning animated film, Encanto, captured audiences' hearts with the Madrigal family's enchanting story.
But one enigmatic figure stands out amid the colorful cast of characters: Bruno. So who is Bruno Madrigal, and why is he shrouded in secrecy?
Born to Abuela Alma's triplets, Julieta, Pepa, and Bruno, the youngest Madrigal possesses a gift often considered a curse.
He can see the future, a talent that has caused great distress to his family and neighbors.
His visions were deemed so terrible that his family agreed never to speak of him again.
But as the story unfolds, we discover that Bruno's love for his family runs deep.
He spends years hidden within the walls of the Casita, watching over the Madrigals and doing his part to protect them.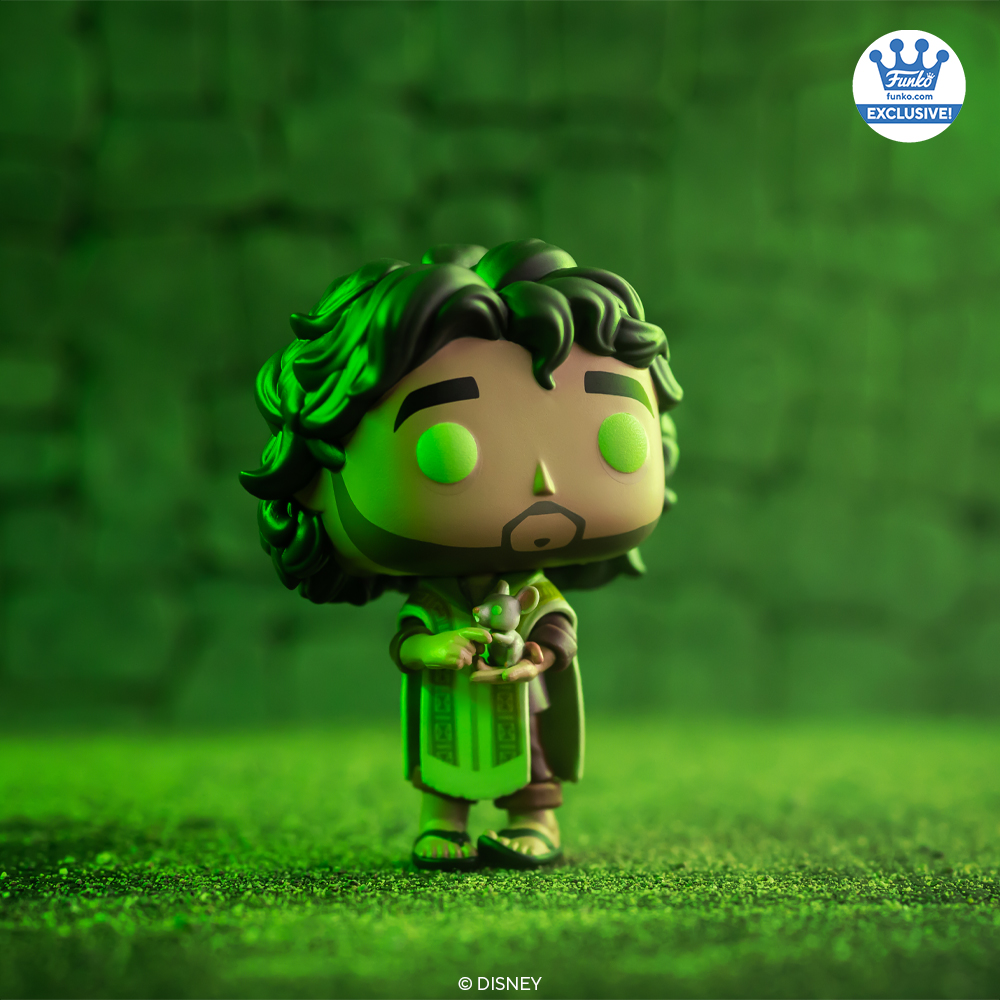 Bruno's tale is immortalized in the famous song "We Don't Talk About Bruno," which topped the Billboard Hot 100 chart for several non-consecutive weeks.
The song's catchy beat and memorable lyrics offer a glimpse into the Madrigals' troubled history with Bruno's gift and the sacrifices he made for his family.
While Encanto is filled with magical powers and extraordinary abilities, Bruno's story is a poignant reminder that not all gifts are created equal.
His ability to see the future may not be as flashy as his siblings' powers, but it is no less valuable. Bruno's unwavering love and devotion to his family are a testament to the power of love and the importance of family bonds.
Directed by Byron Howard and written by Jared Bush, Encanto is a magical journey celebrating the power of family, love, and sacrifice.
The sing-along version, available on Disney+, invites audiences to join the fun and sing along with the Madrigals.
Funko Pop! Disney Encanto: Bruno Madrigal Glow-In-The-Dark (GITD) Funko Pop! Vinyl Figure – Funko Shop Exclusive
Available at:
Starting now, you can receive 10% off in-stock items with my special link at Entertainment Earth!
 Enjoy!
As an Amazon Associate I earn from qualifying purchases
Want more stuff like this?
Get the best viral stories straight into your inbox!
Don't worry, we don't spam