Exclusive 2023 Reveal: The Mandalorian Season 3 Funko Pops!
Funko Pop! Star Wars: The Mandalorian Season 3 Funko Pop! Figures (2023 release)
Available at:
Galaxies far and near buzzed with whispers of an unveiling, and the day has finally come! The Mandalorian Season 3 Funko Pop! Figures (2023 release) have emerged from the shadows, promising fans a tangible piece of their beloved universe. The force is definitely strong with this one!
UPDATE: Now available for pre-order! It's anticipated that the Funko Pop! figures will drop this week. To secure one upon release, use the links provided below – Click to jump! or keep scrolling for more details!
New Mandalorian Madness Funko Pop! Figures Drop
The galaxy's not-so-far-away inhabitants have made a stellar comeback, this time in the irresistibly adorable form of Funko Pop! figures inspired by The Mandalorian's third season.
The latest roster showcases familiar faces and some unexpected additions, encapsulating the rollercoaster of emotions experienced throughout the series.
Front and center, Grogu remains a scene-stealer. Is there anything cuter than those big, curious eyes, you might wonder.
But then enters the intricate design of Bo-Katan Kryze, exuding power and authority, reminding fans of the fierce battles and strategic alliances that dominated the season.
With her captivating golden mask, the Armorer brings memories of Mando's pivotal moments and internal conflicts. And let's not sideline the dynamic duo, Peli Motto with Grogu, encapsulating the series' heartwarming essence.
Mandalorian Judge, Paz Vizsla, and our titular hero in a starfighter – they're all here, turning memorable episodes into tangible memories.
This collection promises to be a treasured addition for enthusiasts and casual viewers alike, celebrating a season that reshaped the Star Wars narrative.
Here's the breakdown for  The Mandalorian Season 3 Funko Pops release:
The Mandalorian with Darksaber Funko Pop! Vinyl Figure
The Mandalorian Judge Funko Pop! Vinyl Figure
Grogu with Pram Funko Pop! Vinyl Figure
Paz Vizla Funko Pop! Vinyl Figure
The Armorer Funko Pop! Vinyl Figure
Peli Motto with Grogu Funko Pop! Vinyl Figure
Bo-Katan Kryze on Throne Funko Pop! Deluxe Vinyl Figure
The Mandalorian N-1 Starfighter (with R5-D4) Funko Pop! Ride
Eager to grab your very own piece of The Mandalorian magic? Secure your Season 3 Funko Pop! Vinyl Figures. Just tap on the links below and let the adventure begin (click to jump!)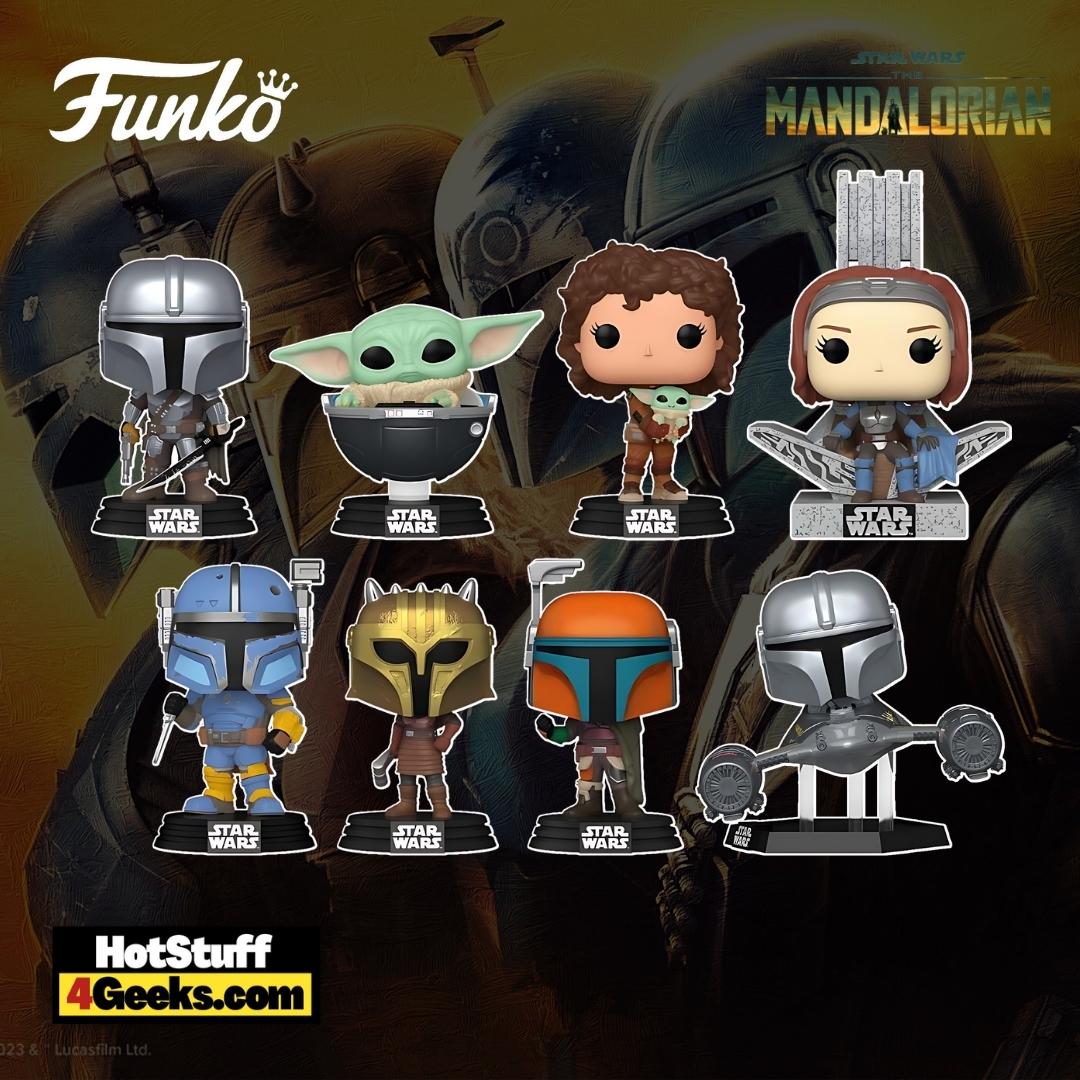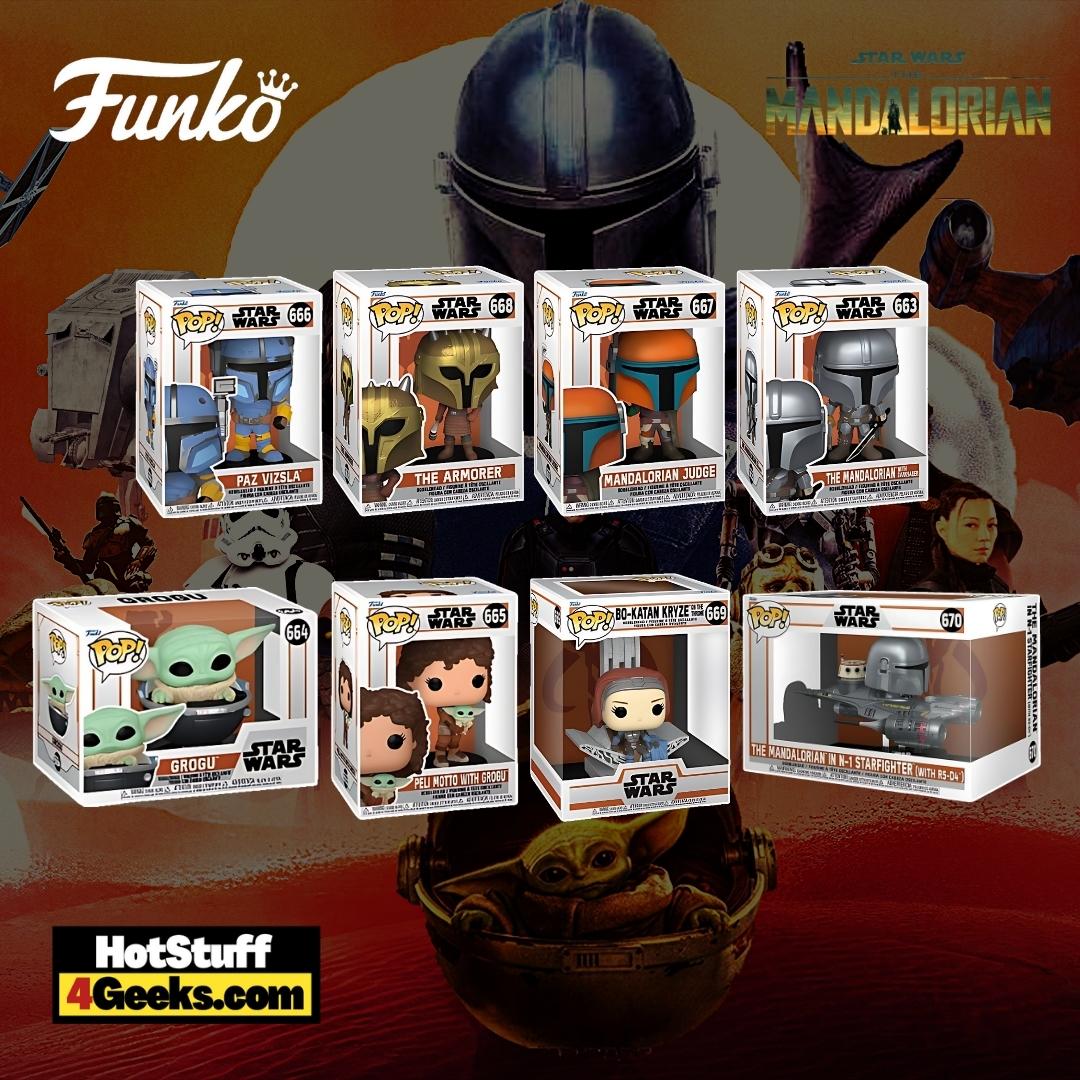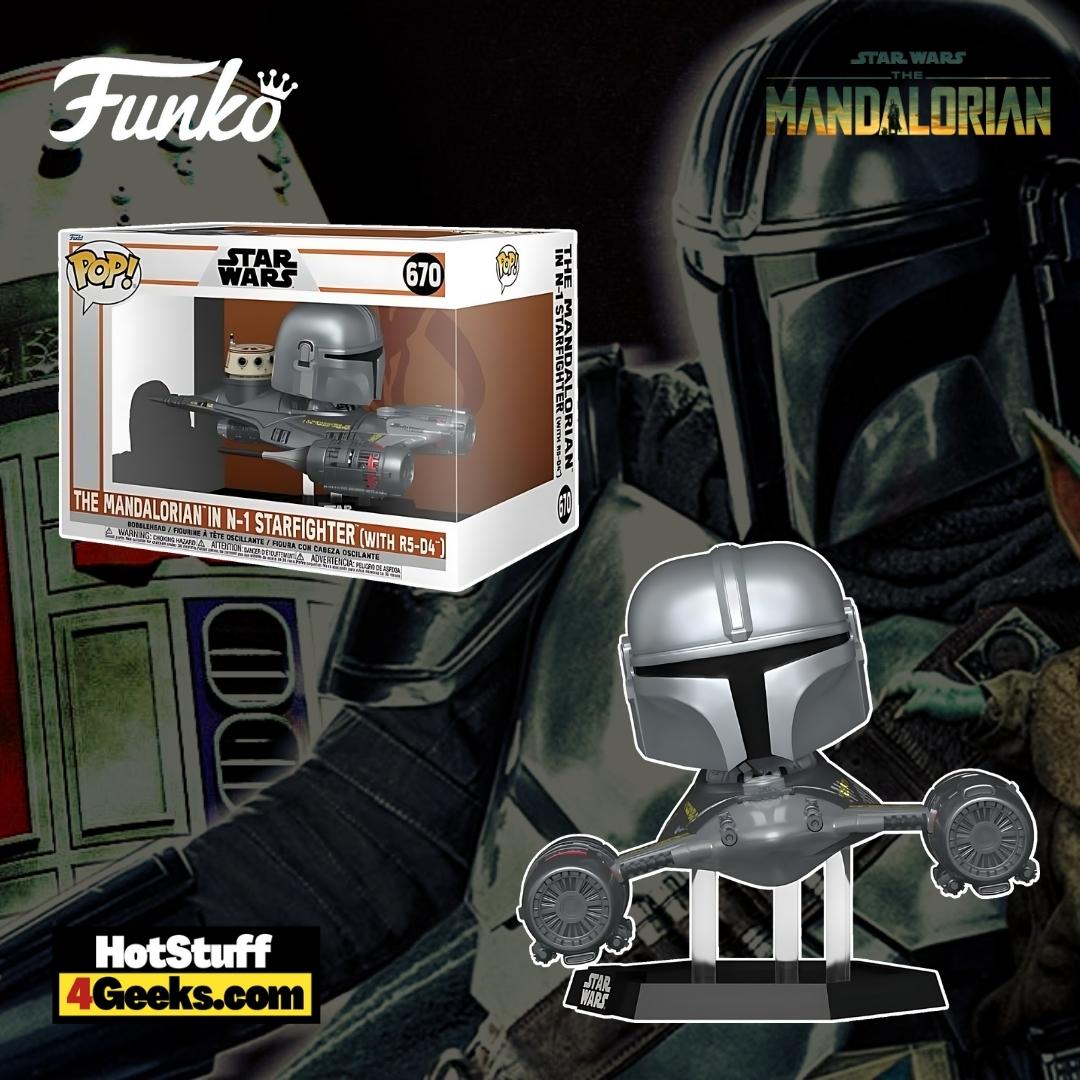 Mandalorian Season 3: A Galactical Odyssey of Close Calls and Surprising Twists
Well, Season 3 of "The Mandalorian" has wrapped up, and what an interstellar roller coaster it has been!
If you thought Din Djarin and Grogu's adventures couldn't get any more thrilling, this season certainly proved us wrong.
Starting off, we saw the ceremonial induction of a young child, Ragnar Vizsla, into the Mandalorian tribe, only to be abruptly interrupted by a Dinosaur Turtle.
Who saw that coming? Din Djarin and Grogu, now reunited, swooped in just in time.
But our heroes' troubles were far from over. Din's attempts to rebuild IG-11 threw him into a wild chase for a memory core and subsequently a dangerous encounter with pirates.
The interplay between the pirates and Mandalorians, especially Gorian Shard's menacing presence, kept us at the edge of our seats.
Bo-Katan Kryze's journey this season was one of unexpected detours and redemption.
From being forced to abandon her plans to reclaim Mandalore to venturing deep into its mines and facing a lurking cyborg creature, her path was fraught with challenges.
And who could forget the moment she plunged into the Living Waters to save Din Djarin? The reappearance of the Mythosaur added another layer of complexity to her story.
Moff Gideon's return brought a new wave of challenges, mainly when he aimed to complete the Great Purge of Mandalore.
His bear-enhanced stormtroopers and the haunting vision of Force-sensitive clones of himself only intensified the stakes.
Nevarro was again threatened, this time by Gorian Shard and his vengeful pirates.
The valiant Mandalorians had to rally together to defend their homeland, leading to some of the most riveting combat scenes yet.
Bo-Katan's transition from warrior to leader, as she united the clans and accepted the mantle of leadership, was one for the books.
The season was also peppered with unexpected alliances, hidden agendas, and tense face-offs. Dr. Pershing's encounter with Elia Kane and their subsequent plot aboard a decommissioned Imperial-class Star Destroyer showcased that the line between friend and foe isn't always clear.
By the time we reached "The Return," the final episode, the stakes were sky-high.
A titanic face-off between the Mandalorians and Moff Gideon's forces culminated in a climactic explosion from which our heroes narrowly escaped.
The rebuilding of the Great Forge signaled hope and renewal for the Mandalorians, but the moment that melted our hearts?
Din Djarin's adoption of Grogu. The bond they've built over the seasons is extraordinary.
Closing out with Din taking up a job with Carson Teva and settling in a cozy cabin on Nevarro, we're left wondering what the galaxy has in store for our favorite bounty hunter and his little green companion next.
As an Amazon Associate I earn from qualifying purchases
Funko Pop! Star Wars: The Mandalorian Season 3 Funko Pop! Figures (2023 release)
Available at:
Want more stuff like this?
Get the best viral stories straight into your inbox!
Don't worry, we don't spam