2023 NEW Katsuki Bakugo Funko Pop! Box Lunch Exclusive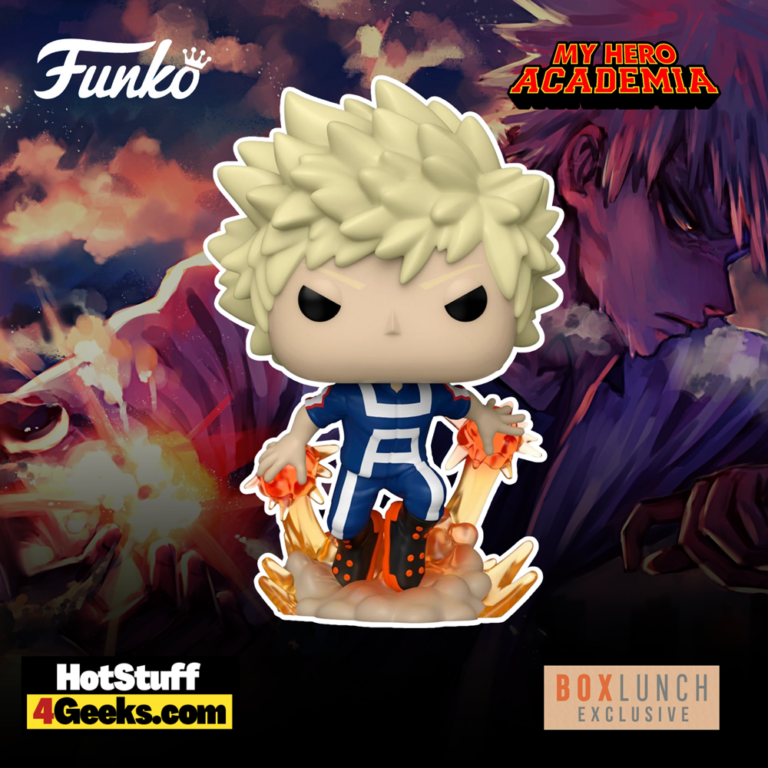 Introducing the Funko Pop! My Hero Academia: Katsuki Bakugo in Training Uniform Funko Pop! Vinyl Figure – BoxLunch Exclusive to your collection. This exclusive figure captures Bakugo in an action-packed pose as he busy trains to become a Pro Hero with his explosive quirk on full display. I wouldn't blame you if you made him your designated shelf guardian. No villains will get past this little guy!
The pop figure is now available for pre-order at the links below – click to jump or scroll to continue reading!
Attention all My Hero Academia fanatics!
Get ready to break the sound barrier because your collection is about to get an exhilarating injection of explosions and dynamite with the brand-new Katsuki Bakugo Funko Pop!
Brace yourselves for a no-holds-barred experience that turns up the heat and adds a whole new level of intensity.
Whether you're a fan of Kacchan or just looking for some colorful entertainment, this figure is certain to bring serious pop-pop power to your shelves.
Ready? 3,2,1…ignite!
The BoxLunch Exclusive Katsuki Bakugo Funko Pop! Vinyl Figure is now available for pre-order at the links below (click to jump!) It's set to be released in May 2023.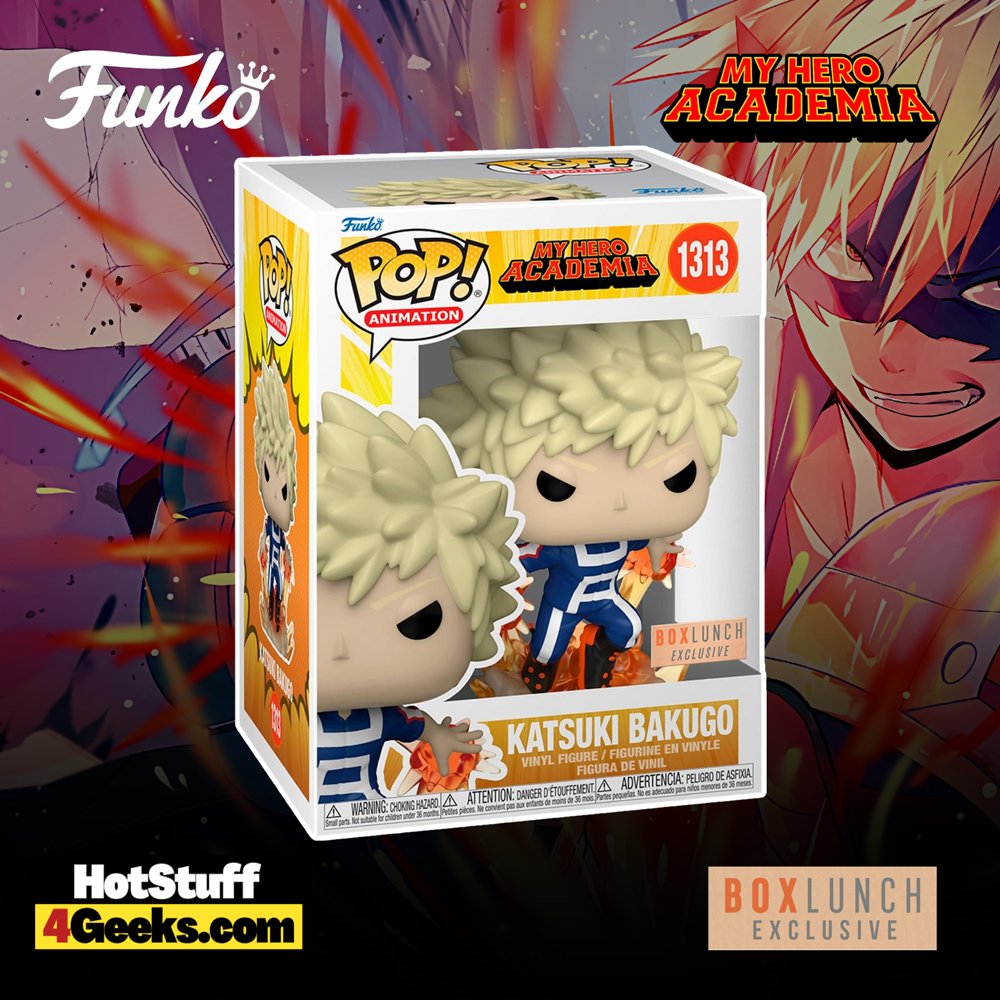 Our beloved Bakugo is the definition of feistiness, and his quirk certainly reflects that!
His Explosion quirk makes his temper live up to its name; he can cause massive explosions just with the sweat on his palms.
Sure, there are a lot of hot-headed heroes out there, but Bakugo takes it to a whole new level.
He has an unwavering dedication to becoming the best hero around, and he won't let anyone stand in his way.
With his explosive personality and a powerful quirk like Explosion to back him up, Kacchan is a memorable member of the My Hero Academia universe and will continue to be for quite some time!
Let's face it, Bakugo is one sizzling hero from My Hero Academia!
His personality is almost as fiery as the explosions his quirk creates.
Nobody can deny that Kacchan lives for being the number one hero – in fact, he'd probably blow up his competition if he could!
Some may be intimidated by this larger-than-life character, but deep down, there is a warmth and kindness to him – even if it is snuffed out with that quick temper of his.
It's no wonder why we all have such a love-hate relationship with him, but I can't help but admire Bakugo's passion and ambition.
Katsuki Bakugo is definitely one of a kind – bad, arrogant, annoying, and aggressive would be the best way to describe him.
His pride has made him fiercely determined to come out on top in every situation, even if that means shamelessly crushing those around him.
During battles, he's known for his fierce bloodthirstiness – so much so that shouting "die" has become his catchphrase!
Despite this lack of compassion, his immense talent and fighting skills have earned him praise from many of his peers.
Not only does he attack ruthlessly, but he can also maneuver incredibly complex displacement techniques with his quirk.
Ultimately, despite being a bit too excitable, it's impossible to deny that Katsuki Bakugo is a fantastic fighter!
Starting now, you can receive 10% off in-stock items with my special link at Entertainment Earth!
 Enjoy!
As an Amazon Associate I earn from qualifying purchases
Want more stuff like this?
Get the best viral stories straight into your inbox!
Don't worry, we don't spam