Funko Pop! Asia Guan Yu Freddy Funko (Silver) Exclusive Gift Box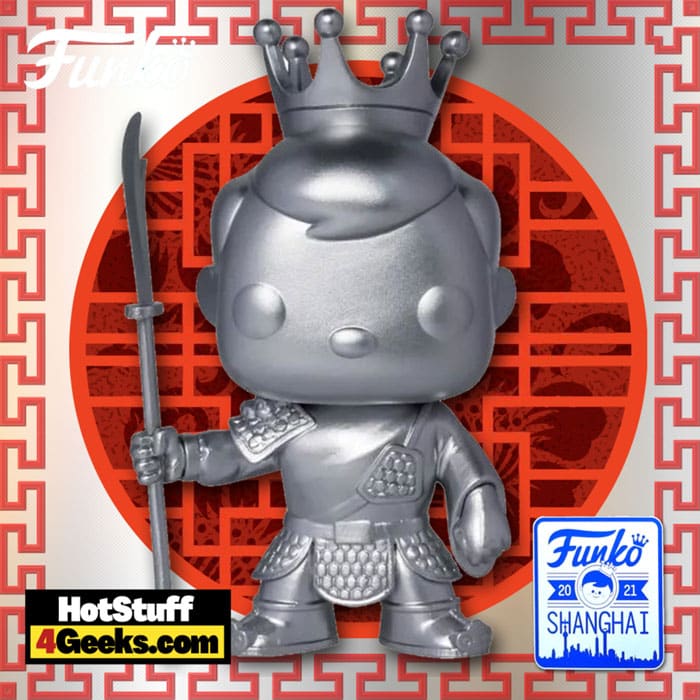 Shanghai Comic Convention brings Chinese fans the most awesome pop-culture content, including comics, anime, movies, TV shows, toys, video games, and of course, Funko Exclusives!
This Funko Pop! Asia Guan Yu Freddy Funko (Silver Chrome) Exclusive Gift Box Funko Pop! Vinyl Figure – Shanghai (China) Con Exclusive 2021 is a limited edition to only 1,500 pieces and includes:
Guan Yu Freddy Funko Pop!, and
Mystery Funko Pop!
According to sources, this Chrome Freddy Funko Pop! Figure is limited to only 1,500 pieces. The Mystery Pop! is a random Funko that is unknown. And now it's your chance to add the incredible vinyl figure to your collection. Silver Freddy Funko as Guan Yu Shangai Con Exclusive is now available for pre-order at the links below.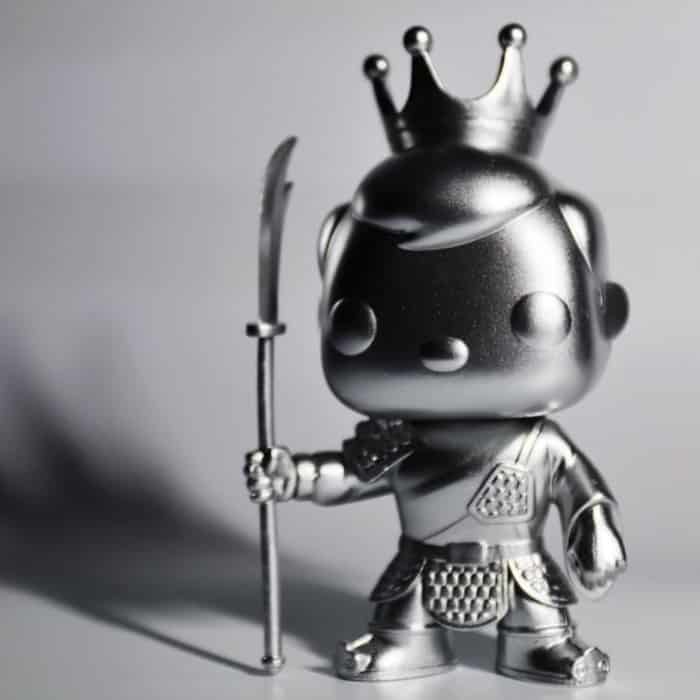 Guan Yu (162-219) is one of the best-known historical figures in ancient history. Part of the reason for this is that he appears in comic books and motion pictures. He is also an essential character in the Romance of the Three Kingdoms, a semi-historical novel said to have been written by Luo Guan Zhong at the end of the Yuan dynasty period (1279-1368).
This novel is one of the four great classical novels of China. He is also a god! Millions of people worship him and make small sculptures of him to put in their homes. He was a strong warrior and a victorious and daring general who was loyal to his rulers.
One of the rare things he did was serving both his old leader and friend Liu Bei and the enemy leader Cao Cao. How he did this is an exciting story in itself. Finally, he died in 219. During his life as a significant leader in the bloody conflicts of the fall of the Han Empire, he showed boldness and righteousness and later became a god.
Starting now, you can receive 10% off in-stock items with my special link at Entertainment Earth!
 Enjoy!
As an Amazon Associate I earn from qualifying purchases
Want more stuff like this?
Get the best viral stories straight into your inbox!
Don't worry, we don't spam